Billionaire Space Baby (BSB) – About the Founders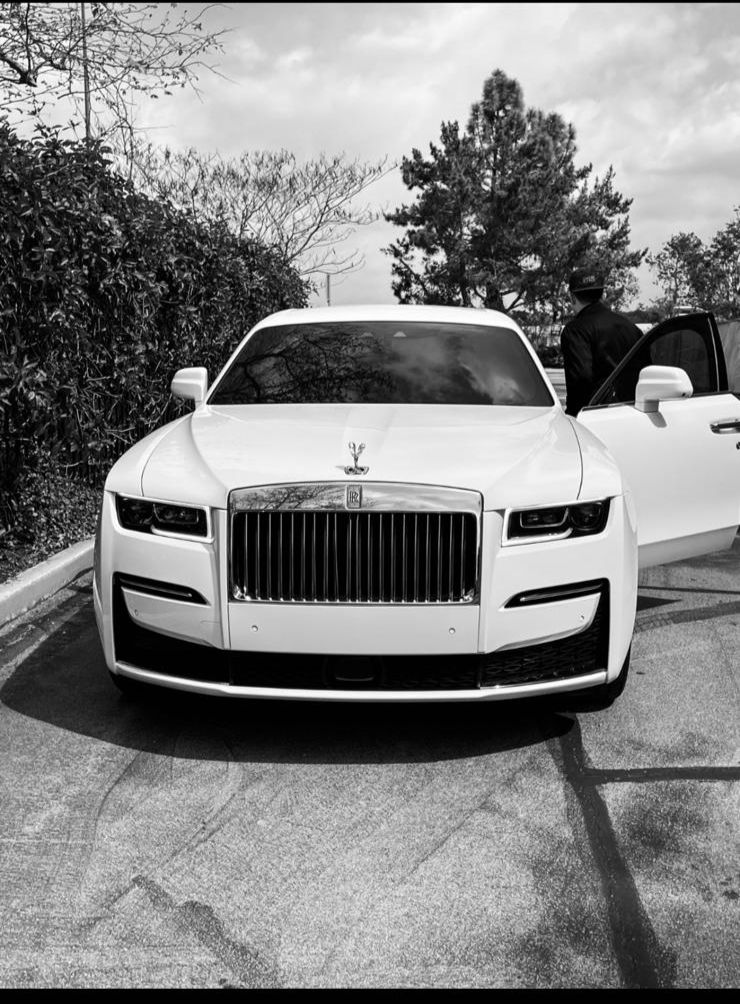 Billionaire Space Baby (BSB) is the brainchild of Ace (aka @wiremecrypto) and Nick (aka @internetwires), serial entrepreneurs with an eye for trends and strong believers in financial independence. Both Ace and Nick saw an opportunity in NFTs, crypto, and the wide-open digital world that will become the Metaverse. In response, the pair hit the ground running with Billionaire Space Baby and haven't looked back.
The Billionaire Space Baby brand and all it entails is their way to capitalize on an emerging market while also sharing their skills, insights, and connections with Billionaire Space Baby Space Cadets and a community of like-minded, hungry entrepreneurs.
Their combined passion for entrepreneurship—making something out of nothing and paving your own way—and a strong desire to mentor other young entrepreneurs is what drove the Billionaire Space Baby founders to create the Billionaire Space Baby NFT project.
More than just another cookie-cutter NFT project, Billionaire Space Baby is positioned to be a leading platform, community, and springboard for Space Cadets to learn and grow in an evolving digital, decentralized marketplace.
Both Billionaire Space Baby founders are excited to share the Billionaire Space Baby mindset with entrepreneurs who are looking to make their dreams come true but just need a little extra help along the way.
That's who Ace and Nick are—two visionaries that love the idea of helping others achieve their goals of financial independence and want to create, curate, and grow the world's finest NFT community.
Entrepreneurs at a Young Age
Both Ace and Nick grew up knowing they wanted more out of life than a 9-5 job. Growing up in a culture that thrived around the entrepreneurial spirit, the Billionaire Space Baby founders knew from a young age that financial independence and security early in life was not only a priority but a path to bigger and better things down the road.
Ace started learning how a business was run and how to be independent as early as 12 years old while working with his father in a photography/cinematography business. Even then, he hated the idea of wasting time on things that weren't going to position him to succeed. Looking back, he remembers sacrificing a lot of typical childhood experiences, intentionally, to learn and grow as an aspiring young business owner.
Nick also started young, jumping into the ecommerce world at the age of 14 with his own ecommerce business. He recognized a drive within himself and a desire to invest his time and efforts into something that he could wake up happy to be doing. For Nick, his time was valuable, and he couldn't imagine toiling away at a 9-5 job doing the same tasks day in and day out.
"Growing up," Nick says, "I wanted to make something out of myself."
Both Ace and Nick found their passion for success by their own hands young in life, and neither would trade their time spent learning the ropes and traversing the business world for a typical day job.
"It's all about what you're trying to achieve," offers Ace. Ace and Nick want to achieve greatness.
Entering the Crypto Space
Nick and Ace consider one another as their right hand man in all things business. Their paths crossed years ago, and they've since worked on various projects and in various spaces to find and focus on continued success.
Throughout their time together, the mantra has always been achieving their goals and realizing their vision, and that mantra is paying off.
"We operate very much the same and have high intentions when working on a big project," says Nick of their partnership. He realizes that working together, and working hard towards a shared goal, is what makes the pair click. "The more work you put [into] any project, the better the result of the outcome."
And that's why Ace and Nick feel confident Billionaire Space Baby will succeed in the NFT and crypto space. Both Billionaire Space Baby founders entered the crypto and NFT world years before Billionaire Space Baby became a reality, and both learned the ropes quickly and with intention.
Both the blockchain technology that forms the foundation for NFTs and the potential of bringing a high-quality concept to a digital marketplace ripe with potential were instant attractions.
"A decentralized way to make money? I'm in," reflects Ace when he thinks back to when he discovered cryptocurrency and its potential.
"NFT's and crypto work [well] together," adds Nick. "I see crypto being [an] even larger currency than it is today. It will be very valuable to have money in crypto [and] to see it grow."
The Billionaire Space Baby Concept
Billionaire Space Baby is a lifestyle as much as it is an NFT project to the Billionaire Space Baby founders. Billionaire Space Baby is a way for them to leverage their entrepreneurial experience to cultivate a community for hungry, like-minded individuals that share their goals and aspirations.
"Everyone has a dream, but not a lot of people out there will start shooting for their dreams," shares Ace. "Maybe they don't even believe in it. They just have a dream."
Which is why Ace is so passionate about sharing his expertise and industry connections with Billionaire Space Baby Space Cadets—to make those dreams come true. In his mind, seeing dreams become realities is as much a part of the entrepreneurial lifestyle as the financial security that it brings.
"A lot of people have great mindsets and business ideas they can go and [create]," echoes Nick. "That's when money becomes an issue."
Neither Nick nor Ace like the idea of money standing in the way of someone's dreams. So, it's been their goal for years to create a space where passionate young entrepreneur hopefuls can learn, grow, and thrive without letting money (or the lack of it) stop their progress.
That's where Billionaire Space Baby comes into the picture. The concept for the NFT project—a release of 7,777 high-quality unique 3D artworks—is that each piece acts like a ticket onto the Billionaire Space Baby rocket ship. You buy the ticket to take the ride, then you're part of the Billionaire Space Baby club as it blasts off into uncharted territory in search of success in all shapes and forms.
Because Billionaire Space Baby is more than just an NFT project. Billionaire Space Baby is a mindset. Billionaire Space Baby is a way of life. It's a way to secure connections with industry leaders, rub shoulders with industry experts, and share aspirations with industry makers.
Billionaire Space Baby aims to change the way NFT holders look at making money and becoming financially independent.
Join the Billionaire Space Baby Founders to Realize Your Dreams
"For every different type of role in an NFT project, everybody needs to be on their A-game," says Ace when thinking about the world-class team of artists, marketers, and developers he and Nick have brought together for Billionaire Space Baby. "Everything has to come together and align perfectly."
For both Nick and Ace, things are aligning perfectly. The launch of the Billionaire Space Baby NFT collection is just the tip of an ever-expanding iceberg, and the Billionaire Space Baby founders are thrilled to find eager, energetic Space Cadets that want to see their dreams become realities.
"I forget about the prize and focus on creating something that people love," says Nick. "Having an expression of 'wow' when they see a project that my team and I have created," is what makes the juice worth the squeeze for him.
Ready to blast off with Ace and Nick as Billionaire Space Baby changes the NFT and crypto space? Not quite convinced? Read the Billionaire Space Baby white paper to understand why Billionaire Space Baby stands apart from every other NFT project out there.
The Ultimate Guide to the Essential Social Skills in Business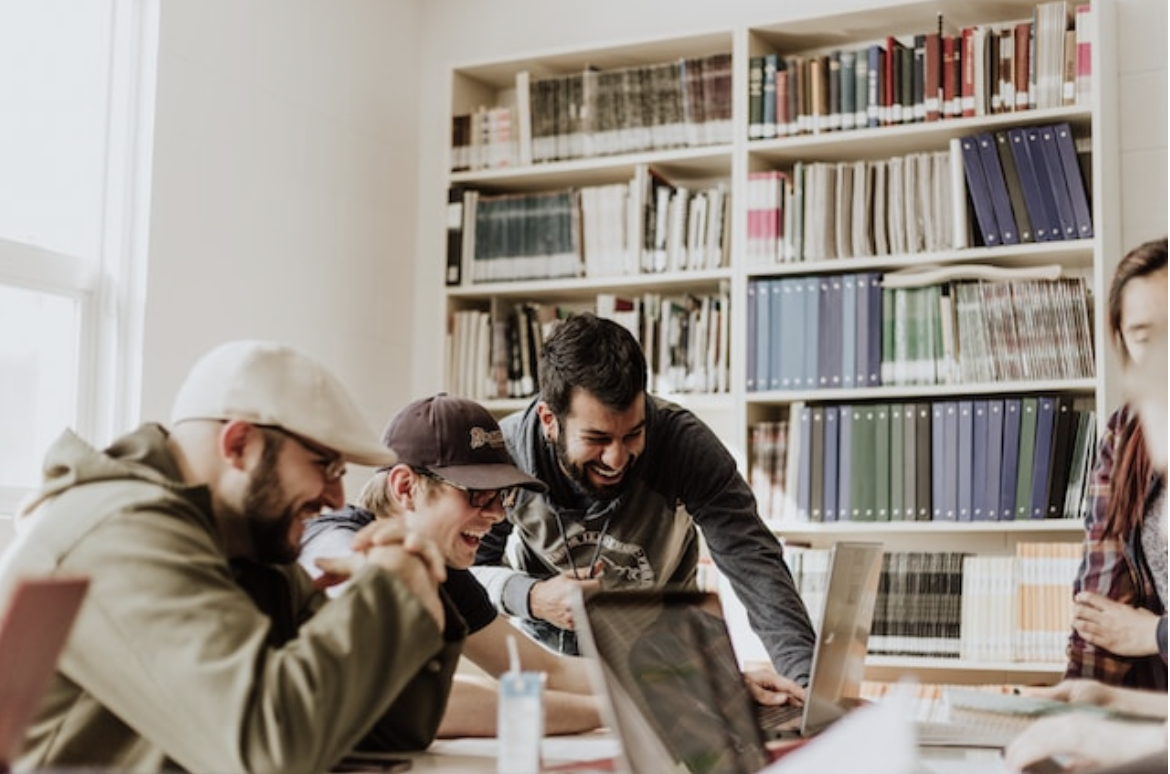 Effective communication and strong relationships are essential for success in the workplace. One factor that can greatly influence these qualities is emotional intelligence, often abbreviated as EQ. EQ refers to the ability to identify, understand, and manage one's own emotions, as well as the emotions of others. Research has shown that individuals with high levels of EQ are better equipped to handle stress, communicate effectively, and work collaboratively with others (Chamorro-Premuzic & Sanger, 2016).
Research has consistently shown that emotional intelligence (EQ) is an important predictor of job performance and success in the workplace. EQ is comprised of a set of skills that allow individuals to recognize, understand, and regulate their own emotions, as well as the emotions of others. In addition, individuals with high EQ are better able to communicate effectively, build relationships, and navigate complex social situations. As a result, they are often viewed as effective leaders and collaborators, and are more likely to achieve their personal and professional goals.
In fact, a number of studies have demonstrated the significant impact that EQ has on job performance and success. For example, one study of 85 upper-level managers found that those with higher EQ scores were rated as more effective leaders by their subordinates (Law, Wong, & Song, 2004). Another study of 151 employees found that those with higher EQ were more likely to be promoted within their organization over a five-year period (Carmeli, Brueller, & Dutton, 2009). These findings highlight the importance of EQ in the workplace and suggest that developing these skills can lead to significant benefits for both individuals and organizations.
According to a study conducted by TalentSmart, a leading provider of EQ assessments, EQ is responsible for 58% of success in all job types (Bradberry & Greaves, 2009). In contrast, IQ only accounts for about 4% of success in the workplace. This suggests that EQ is a crucial skill set for individuals in any professional field. Fortunately, EQ is a skill that can be developed and honed over time with practice and awareness.
There are several key components of EQ that are particularly important for success in the workplace. These include: 
Self-Regulation: This refers to your capacity to recognize and control your emotions. Sometimes treating them when they arise may be necessary. Understanding how to manage your anger is essential. However, it can also cover how to control the feelings you'll experience.
Self-Awareness: This implies recognizing and understanding your own feelings. Do noisy places make you nervous? Do other people talking over you make you angry? Knowing these truths about yourself shows that you are working on your self-awareness. Being conscious of yourself is necessary for this phase, which can be more complex than it sounds.
Socialization: This category focuses on your capacity to manage social interactions and direct relationships. It doesn't entail dominating others but knowing how to work with others to achieve your goals. This could entail presenting your ideas to coworkers, leading a team, or resolving a personal disagreement.
Motivation: Strong motivators include external forces like money, status, or suffering. Internal motivation, however, plays a significant role in Goleman's concept. By doing so, you demonstrate your ability to control your cause and initiate or continue initiatives of your own volition rather than in response to external demands.
Empathy: It's equally critical to be sensitive to others' feelings. This may entail learning to identify different emotional states in individuals — for example, can you tell the difference between someone at ease and someone anxious? — but it also requires comprehension of how other people may react to their current situation. Empathy is one of the essential traits in business and business leadership.
A thought leader in this space, Michael Ventura has built a career advising organizations on the importance of emotional intelligence in the workplace. In his book, Applied Empathy, Ventura highlights the value of empathy in business and provides strategies for developing and applying this skill set. With two decades of experience as a leader, facilitator, and educator, Ventura's work has made impact in with prestigious institutions such as Princeton University and the United Nations as well as corporate clients such as Google and Nike.
Through his work, Ventura advises leaders to focus on the development of EQ in order to help individuals improve their communication, collaboration, and leadership skills, ultimately leading to greater success in the workplace. Experts like Ventura continue to support the growing body of research on the value of EQ in business, and the evidence that organizations who invest in the EQ of their teams help to create a more empathetic and successful professional environment.
And it's worth noting that EQ isn't just important for individual success in the workplace, but also for overall organizational success. A study by the Center for Creative Leadership found that EQ was a better predictor of success than IQ or technical skills in the workplace, and that teams with higher levels of EQ tend to be more effective and productive (Boyatzis, Goleman, & Rhee, 1999). By cultivating a culture of empathy and emotional intelligence, organizations can improve their overall performance and create a more positive work environment for their employees.
In conclusion, emotional intelligence is a crucial component of success in the workplace, and individuals and organizations alike should prioritize the development of these skills. The ones that do not only develop a leading edge in their category, but also become a meaningful place to work for their teams. And in today's rapidly changing talent landscape, the retention of highly capable, emotionally intelligent leaders is one of the greatest keys to unlocking success.
References:
Boyatzis, R. E., Goleman, D., & Rhee, K. S. (1999). Clustering competence in emotional intelligence: Insights from the emotional competence inventory (ECI). In R. Bar-On & J. D. A. Parker (Eds.), Handbook of emotional intelligence (pp. 343-362). Jossey-Bass.
Bradberry, T., & Greaves, J. (2009). Emotional intelligence 2.0. TalentSmart.
Chamorro-Premuzic, T., & Sanger, M. N. (2016). Does employee happiness matter? Journal of Organizational Effectiveness: People and Performance, 3(2), 168-191.