Bird Box Challenge goes Viral, Netflix Warns users against it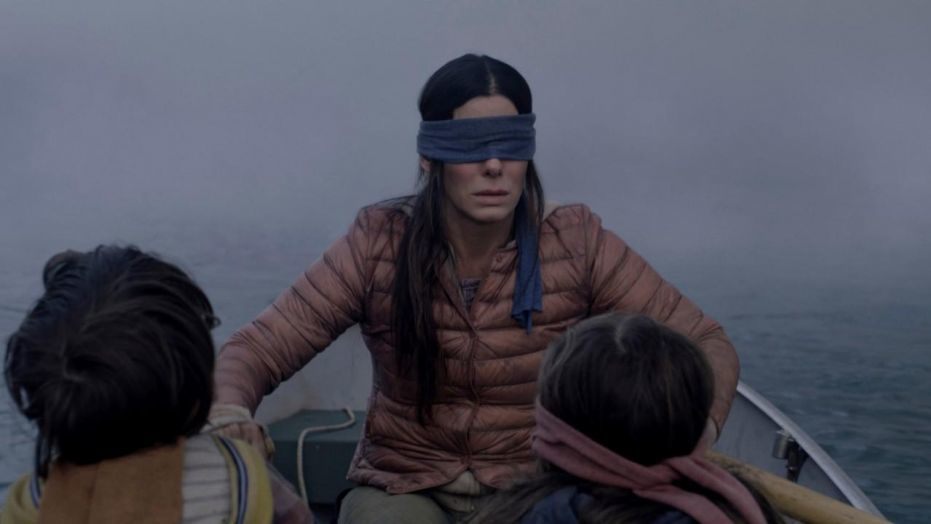 Netflix released Bird Box, a horror movie, in December. The holidays soon became spooky with this movie release. In this movie, everyone has to wear blindfolds all the time to prevent themselves from some killer force.
But the reality soon took a drastic turn where this Bird Box challenge went viral. The social media made this movie into a viral challenge, where users are posting their videos of blindfolds. Amidst all these happenings, Netflix is urging people to chill down a little and not to use this in their real lives.
The Netflix US has issues a warning on their Twitter channel, requesting people not to carryout this Bird box challenge and not to believe the memes.
Can't believe I have to say this, but: PLEASE DO NOT HURT YOURSELVES WITH THIS BIRD BOX CHALLENGE. We don't know how this started, and we appreciate the love, but Boy and Girl have just one wish for 2019 and it is that you not end up in the hospital due to memes.

— Netflix US (@netflix) January 2, 2019
Despite their warnings, people have gone blindfolded for several hours in their day to day lives. Such an irony for Netflix. The Bird Box movie became popular on Netflix all thanks to the several memes that released within the few hours of the movie release.
But these memes also contributed to the real scary and harmful blind fold challenges. Even though Netflix is nowhere responsible for the challenge that went viral over the internet, still this is a tough situation for Netflix to be in. As long as the memes were harmless, the right publicity to the Bird Box movie was amazing. But this challenge brought in a lot of negativity surrounding that.
So, even though the warnings are made, Bird Box challenge is unstoppable for some time now.
Bachelor in Paradise's Tenille Favios Shares Photos and Experience of Dealing with Cystic Acne in her Early Twenties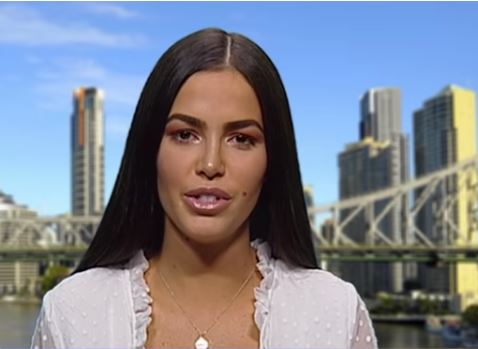 Bachelor in Paradise's Tenille Favios, who is known for her flawless complex, has revealed the bitter experience she had while dealing with serious cystic acne in her early 20's. She shared on her Instagram account all the photos as well as the video of her inflamed, spotty skin of the time when she was given treatment of strong medication. Tenille Favios revealed in her 5-year-old video the steps she followed to deal with skin issues she developed on her chin, around her nose, forehead, shoulders' tops, and down her neck.
Tenille Favios said that to begin her Cystic Acne treatment, doctors advised her to try pills, antibiotics and also use anti-bacterial face wash. However, she didn't follow that path and opted for Roaccatune, a serious medication to treat the ailment on consultation with a skin specialist. Many clinics of acne scar removal in Singapore also support Roaccutane for its effectiveness in curing skin disease. Although this medicine could lead to serious side-effects, Tenille was lucky enough that she didn't face much side-effects of Roaccatune. She only experienced 'severely dry' lips on the aversion to sunlight.
She shared that her doctor recommended her a heavy dosage of three tablets a day for a time period of 9 months. Tenille said this treatment gave her some hope after many failed attempts of treating her cystic acne. She also revealed that the skin acne problem entered in her life out of the blue and she was not able to figure out the reason behind it. After getting a relief from her skin acne problem, Tenille sticks to a basic skincare routine and cleanse her skin by following "less is more approach."