Bradley Cooper and Lady Gaga Might Play 'Love Interests' On-Screen Once Again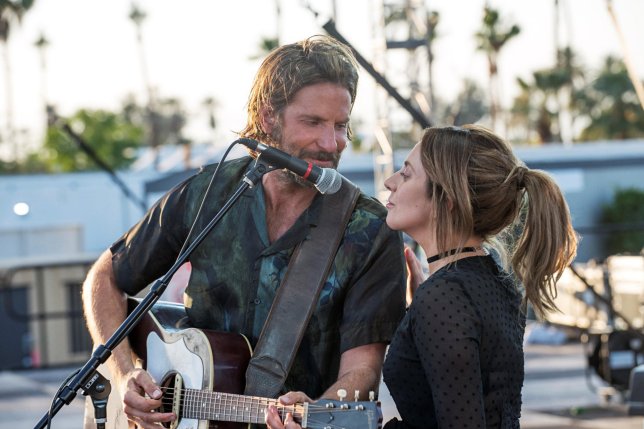 After showing the on screen chemistry in "A star is born", looks like Bradley Cooper and Lady Gaga will be sharing the screen again as couples. Fans have been eager to see them both on-screen again. According to reports, fans' dreams are about to come true.
The upcoming fan favorite movie, Guardians of Galaxy 3 might show Lady Gaga and Bradley Cooper as love interests, according to an insider. "There is a very strong possibility that Lady Gaga and Bradley will be working together again on Guardians of the Galaxy 3. Only some cast names have been released but the word is Bradley will reprise his role of Rocket Raccoon and Gaga will play his love interest. Their characters are animated but still, it's exciting. Audience want them together and certainly everyone recognizes that appeal, they're box office gold together, it's very likely that this will happen," according to reports.
"Bradley and Lady Gaga realize that 'A Star Is Born' was a moment in time and very special and they will never forget their performances of the song especially during the Oscars but they don't have a plan to perform it again because they don't want to dilute the song and ruin the history they have made with it," shared another source.
Reports are that Bradley and Gaga have a thing going on and their on screen chemistry has even been reflected off stage amid the rumours. Bradley and his wife of five years have even called off their wedding but it is still unclear whether the reason is Gaga or just a toxic marriage.
Break Media: Giving a lifetime opportunity to up & coming artists with their entertainment company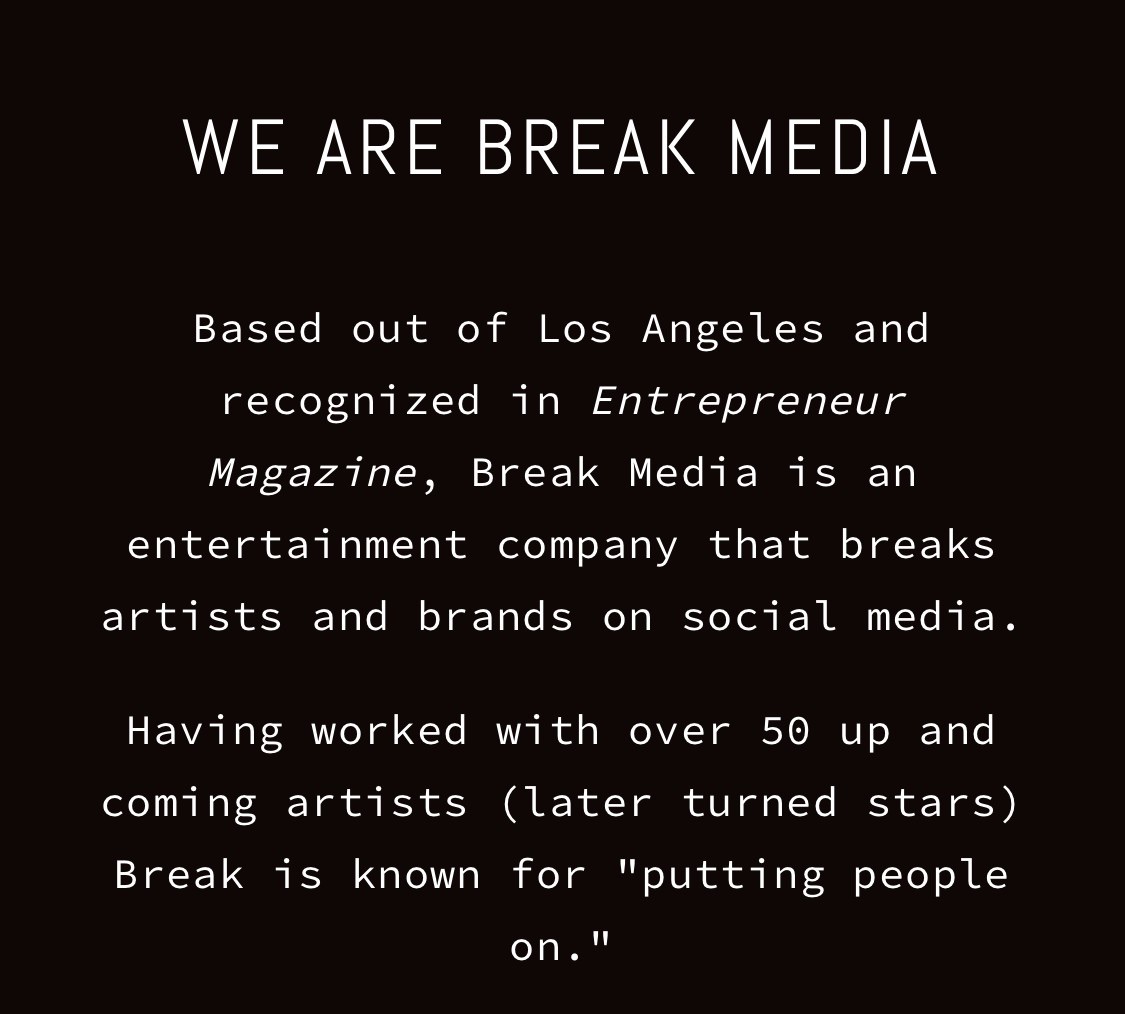 Considered to be the best in the USA, Joey Hickson's Break Media is both learning & a path-breaking platform for artists.
The way the world of social media has seen a rise, especially in the past few years is staggering. The number of people who have joined the bandwagon on social media is incredible knowing the various opportunities & admiration that the online platform offers an individual. When you are aware of such advantages of the medium, it is natural that some companies use the same to provide opportunities to clients who associate with them. Break Media by Joey Hickson is one of the best entertainment companies in the US that works for the growth & betterment of up & coming artists, athletes & influencers, who have talents that the world must know about.
Break Media is a visionary company created by Joey Hickson that provides the ultimate solutions to many artists & influencers across the world looking to get a chance of their lifetime to showcase their talents globally. Hickson, who is also a renowned social media influencer in the US, knows how to effectively use social media platforms to carve a path for talented youngsters & give them a platform which can turn out to be fruitful for their careers.
Hickson's company works for placing these talented people in front of huge audiences by helping them create an image on social media & in the outside world. The social media world is already crowded with many such similar companies & to still make a special place in the online world is something Hickson has achieved with his determination & hard work. Break Media is also unique because the work they do for influencers & artists; they do not claim any credit for their increasing popularity amongst the masses & the classes.
Today with his consistent efforts, Hickson has been able to take Break Media to the peak of the media industry, which is popularly recognised as a company that guides & supports talented artists & influencers.
Providing top services in influencer personality management, music promotion, collaborations on the agency's 350 million network & many more such amazing services, Break Media has been successful in giving a break to artists worldwide. Looking at the rate the agency is growing along with its clients, it won't come as a surprise if the agency develops many other things through social media platforms for the artists & influencers.
If you too wish to make your dreams a reality, you can connect with them on Instagram @break or can visit their
Website : breakmedia.us
Instagram : https://instagram.com/break