Brands to watch 2022!!! Meet Ladaire! The Designer Brand for The Modern Woman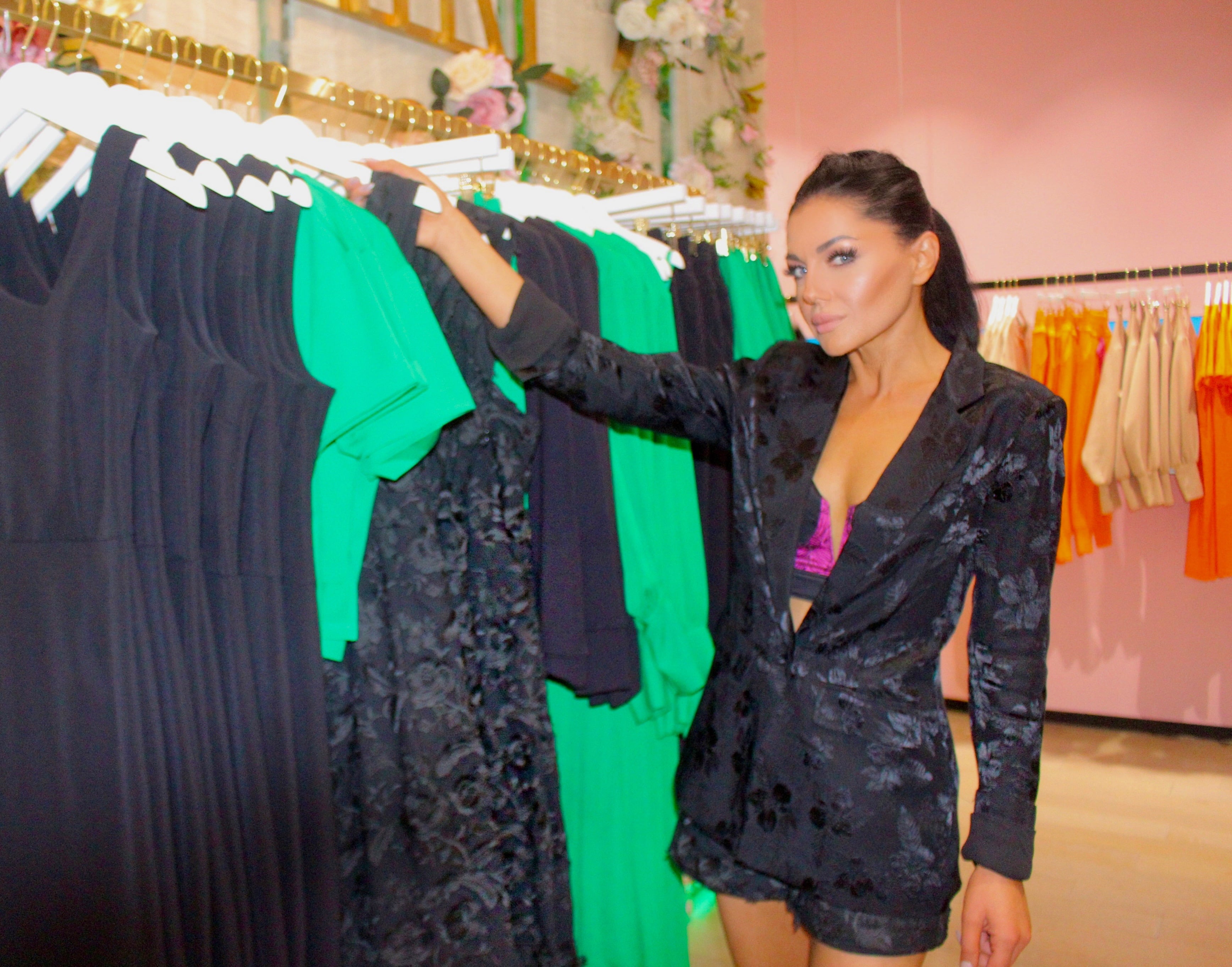 Meet Lilit Madanyan, founder and CEO of the California-bred luxury brand, Ladaire. A few years ago, after life appeared to turn upside down for the company owner leaving her jobless and defeated, she took the reigns and decided to create the next industry-changing wardrobe for the modern woman.
Madanyan had earned her years' worth of extensive experience in fashion as a fabric specialist for several high-end brands such as BCBG and Juicy Couture. Eventually, she ended up working for a smaller luxury brand that allowed her to expand her horizons and get her feet wet in product development. But after the company suffered grave losses and closed its doors, the now-CEO was left in the dark.
After a few words of encouragement from her husband, Madanyan decided she would try her hand at creating a fresh approach to the classy woman's closet. She dedicated herself to doing what she never in a million years believed she would do; she created her own line. And in 2017, Ladaire opened its virtual doors. Early on, she decided that the brand would offer sophisticated styles designed with exceptional quality, but that her customers would not be paying an arm and a leg for them. "It was really important to me to keep the brand price conscious," the founder said. "We wanted to offer women a way to one-up their wardrobes without completely emptying their bank accounts. And we really pride ourselves on providing high quality products while keeping affordable price tags." Initially, the brand was notorious for their silk dresses, eveningwear, and powersuits. But as of late, the collections have been expanding into providing an entire essentials closet, including loungewear and intimates.
Needless to say, the company owner says the brand has been seeing "tremendous growth". Customers have adored the pieces and their high-quality fabrics, but more importantly, they've stood by the brand while it has released new pieces unlike those from their typical collections. Thanks to their loyalty to the brand, the company was able to open its first Brick and Mortar location in The Americana at Brand shopping mall located in Glendale, California. The direct-to-consumer brand has slowly been expanding nationwide, while also designing entirely new and innovative pieces for the seasons to come.
But it wasn't always the up-and-up for Ladaire. Madanyan tells us that creating and managing the brand has been a roller coaster since day one, but that she's learned several essential lessons along the way that has led her to reach pivotal success. "When we had just started creating pieces for the collections a few years back, we were still doing our wear tests on fit models," she explained. "The fit process is extensive– there's a wear test, there's the judging of the functionality of the garment, and there's also making sure that the pieces fit on a body to the company's standards. But for some reason, although the pieces looked great on the models, they weren't fitting the customers as great as I would've liked them to. So, I started implementing self-fitting in order to expand our sizes to fit more proportionately to the average body. So far, it's been the most effective change we've ever made."
Since customer feedback has become crucial for Madanyan and the future of her brand, she likes to visit the store twice a week to get to know her customers and their desires. The more hands-on she's become, the more she's been able to provide her customer base with what they're missing in their closet. So far, it's been a successful business tactic.
And when she's not busy running a fashion company, the CEO is usually taking care of her household and her three children. When we ask her how she keeps up with the chaos, she replies: "there's no other way to get through than to keep going."
So, what's next for Ladaire? Well, according to the lady boss, a lot is currently in the works. For one, the CEO plans to invade Beverley Hills by opening another storefront. There is likely to be a few more free-standing Ladaire stores coming nationwide in the next few years. And, of course, more collections are coming. The CEO hinted at potentially expanding the brand into mens' and children's wear, but that won't be for another few years. In the meantime, the lux line will be introducing two new categories: sweaters and shoes. We promised not to give too many details away, but rumor has it that the pieces will be created using the finest essentials imported straight from Italy. So, you definitely won't want to miss out.
To shop some of the classic pieces from Ladaire, and to stay up-to-date on their upcoming collections, visit https://www.ladaire.com/ or follow the brand at @ladaireofficial on Instagram.
SPOTLIGHT: Sweet vinyl by DREAMOUR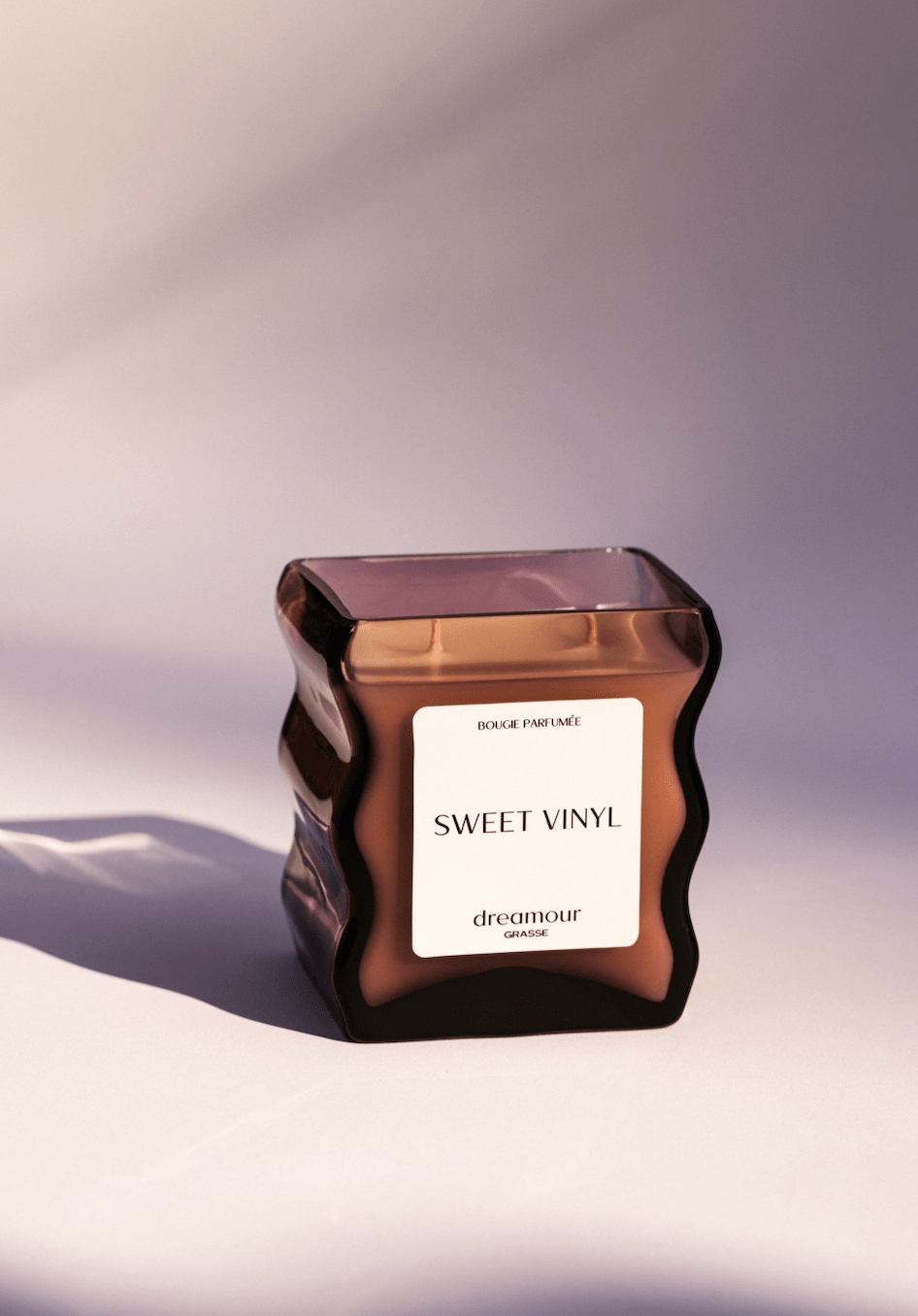 What happens when two immensely talented visionaries come together to create elegance and ingenuity in a sculptural glass fragranced candle? Dreamour. That is the long and short version of how Dreamour was created. Founded by Karissa Rowe and Neal Klotsman in late September 2022, Dreamour was founded with the goal of creating a luxury fragrance brand that operates at the intersection of functional art in the candle market space.
Rowe, a Parsons School of Design graduate, set out to fill the niche of integrating design in the candle marketplace. Unlike most candle vessels that are mass-produced, Dreamour's founders desired to prioritize the artisanal craftsmanship of glass in their production processes of the sculptural glass designs. This resulted in a long timeline of sourcing the globe for talented glass artisans who could transform a sketch into a functional and sophisticated candle vessel. Each and every candle vessel is hand-blown, inherently resulting in a one-of-a-kind product and unique experience for the consumer. These functional fragrant candles also act as a piece of décor due to its sculptural and alluring appearance.
Sweet Vinyl, Dreamour's first candle scent, fills the room with musky & leathery notes combined with earthy notes of vetiver and cypriol, topped with a citrus touch of bergamot and mandarin. The founders worked with master perfumers in Grasse, France, to create a scent that invoked notes of memorable moments, emphasizing high quality ingredients in the fragrances in a soy wax blend. This resulted in candles that consist of clean ingredients, a vegan formula, and is entirely cruelty-free.
It is the personification of the glass blowers' spirit, the heart of Grasse imprisoned in a bottle, and the narrative of two visionaries that sets Dreamour at the top of the candle market pedestal. Dreamour embodies the sophistication and savior-faire French perfumery as a luxury brand, while being a NYC based brand. Dreamour is currently stocked at Patron of the New in New York, along with other major designer luxury known brands. Rowe and Klotsman are currently expanding their production lines and will drop new fragrances and designs in early 2023. Don't expect anything ordinary with Dreamour, as they will continue to bring a unique perspective to the marketplace of home fragrances.
To find out more about Dreamour and their newest releases, you may visit the business's website dreamour.com or follow the company via its Instagram handle @dreamourshop.