Brands to watch 2022!!! Meet Ladaire! The Designer Brand for The Modern Woman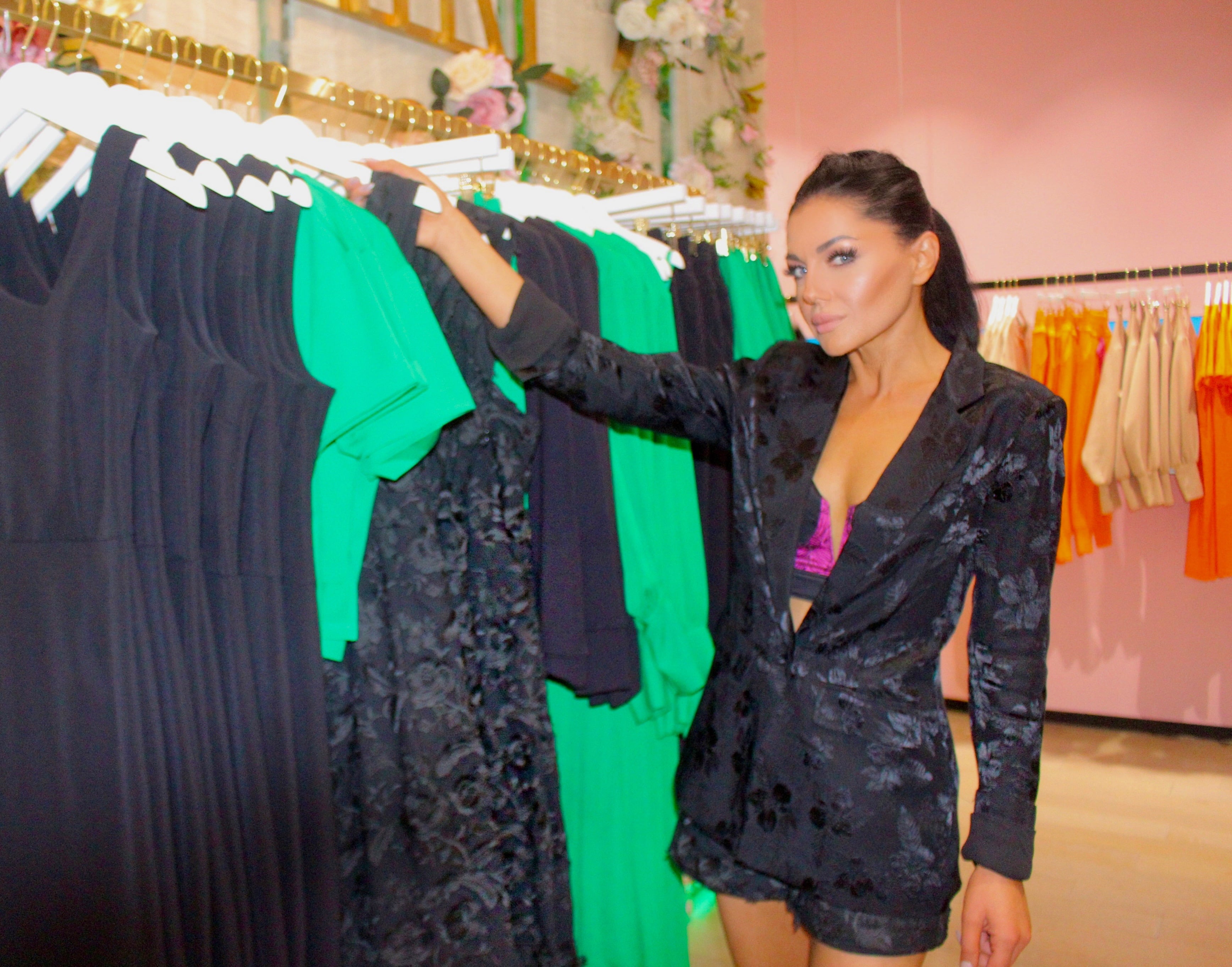 Meet Lilit Madanyan, founder and CEO of the California-bred luxury brand, Ladaire. A few years ago, after life appeared to turn upside down for the company owner leaving her jobless and defeated, she took the reigns and decided to create the next industry-changing wardrobe for the modern woman.
Madanyan had earned her years' worth of extensive experience in fashion as a fabric specialist for several high-end brands such as BCBG and Juicy Couture. Eventually, she ended up working for a smaller luxury brand that allowed her to expand her horizons and get her feet wet in product development. But after the company suffered grave losses and closed its doors, the now-CEO was left in the dark.
After a few words of encouragement from her husband, Madanyan decided she would try her hand at creating a fresh approach to the classy woman's closet. She dedicated herself to doing what she never in a million years believed she would do; she created her own line. And in 2017, Ladaire opened its virtual doors. Early on, she decided that the brand would offer sophisticated styles designed with exceptional quality, but that her customers would not be paying an arm and a leg for them. "It was really important to me to keep the brand price conscious," the founder said. "We wanted to offer women a way to one-up their wardrobes without completely emptying their bank accounts. And we really pride ourselves on providing high quality products while keeping affordable price tags." Initially, the brand was notorious for their silk dresses, eveningwear, and powersuits. But as of late, the collections have been expanding into providing an entire essentials closet, including loungewear and intimates.
Needless to say, the company owner says the brand has been seeing "tremendous growth". Customers have adored the pieces and their high-quality fabrics, but more importantly, they've stood by the brand while it has released new pieces unlike those from their typical collections. Thanks to their loyalty to the brand, the company was able to open its first Brick and Mortar location in The Americana at Brand shopping mall located in Glendale, California. The direct-to-consumer brand has slowly been expanding nationwide, while also designing entirely new and innovative pieces for the seasons to come.
But it wasn't always the up-and-up for Ladaire. Madanyan tells us that creating and managing the brand has been a roller coaster since day one, but that she's learned several essential lessons along the way that has led her to reach pivotal success. "When we had just started creating pieces for the collections a few years back, we were still doing our wear tests on fit models," she explained. "The fit process is extensive– there's a wear test, there's the judging of the functionality of the garment, and there's also making sure that the pieces fit on a body to the company's standards. But for some reason, although the pieces looked great on the models, they weren't fitting the customers as great as I would've liked them to. So, I started implementing self-fitting in order to expand our sizes to fit more proportionately to the average body. So far, it's been the most effective change we've ever made."
Since customer feedback has become crucial for Madanyan and the future of her brand, she likes to visit the store twice a week to get to know her customers and their desires. The more hands-on she's become, the more she's been able to provide her customer base with what they're missing in their closet. So far, it's been a successful business tactic.
And when she's not busy running a fashion company, the CEO is usually taking care of her household and her three children. When we ask her how she keeps up with the chaos, she replies: "there's no other way to get through than to keep going."
So, what's next for Ladaire? Well, according to the lady boss, a lot is currently in the works. For one, the CEO plans to invade Beverley Hills by opening another storefront. There is likely to be a few more free-standing Ladaire stores coming nationwide in the next few years. And, of course, more collections are coming. The CEO hinted at potentially expanding the brand into mens' and children's wear, but that won't be for another few years. In the meantime, the lux line will be introducing two new categories: sweaters and shoes. We promised not to give too many details away, but rumor has it that the pieces will be created using the finest essentials imported straight from Italy. So, you definitely won't want to miss out.
To shop some of the classic pieces from Ladaire, and to stay up-to-date on their upcoming collections, visit https://www.ladaire.com/ or follow the brand at @ladaireofficial on Instagram.
Spotlight Summer 22: Ebony Brown The Celebrity Stylist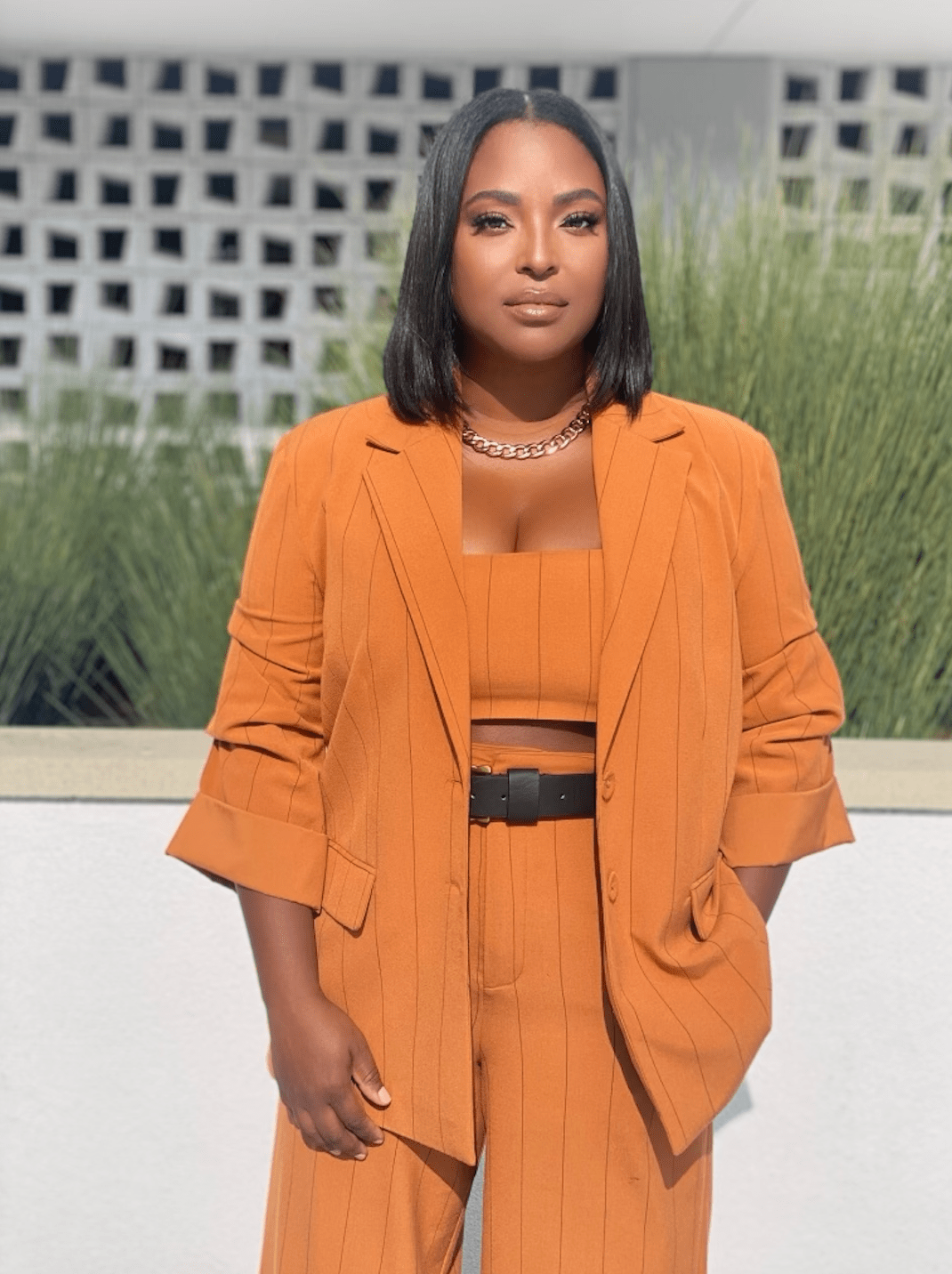 Have you ever wondered why your styling career is not working out? Or better still, have you ever wanted to hear of a real-life story of "from grass to grace"? Having been born and brought up in Detroit, Ebony Brown is a Celebrity stylist who has had tremendous challenges before eventually having a breakthrough in her career and life. Her life hasn't been a walk in the park as she had to step over crackheads to go to school and stand in food stamp lines just like any ordinary African-American girl. Ebony didn't grow up in Hollywood or have any entertainment connections, and at some point, in life, her parents were on drugs and later within the federal prison system. She is indeed a force to reckon with as she stood against all these odds to be the admirable industrious woman she is today. She didn't give up on her dreams, and her resilience and determination helped her rough up all the challenges and eventually move to New York to become a songwriter. As a writer, Ebony Brown excelled hugely. Her success is unsurprising given that she has been writing since she was a child and was even published when she was only five years old. Ebony's passion is truly admirable.
In the words of Lupita Nyong'o, "No matter where you are from, your dreams are valid." Ebony's dream was indeed valid as she came a long way before starting to see the fruits of her labor. Her successes are hard-earned, and the efforts that she has put in place to propel her career to greater heights are unsurmountable. For a lady, Ebony is a strong proponent in the respective industry, and her passion for whatever she puts her mind to is unquestionable. While in New York working with artists, the execs would ask her to style the clients, but she turned the offer down for three years. Realizing that she might be sitting on her blessings, she pursued fashion styling. This was the start of her success in the fashion styling industry. As a costume designer, her first client became Faith Evans, a woman she was writing songs with as a songwriter. After realizing that all the fashion industry needed was passion, resilience, hard work, and commitment, she later joined The Costume Design Union and even started working with world-class brands like McDonald's, Nike, Adidas, Ford, just to mention a few.
One may think that Ebony's struggles ended when she had a breakthrough in the songwriting and fashion designing industry. Far from it, Ebony Brown had to deal with pay inequalities between black and white stylists. Even amid a racially charged society, Ebony fought hard to get better pay. Her resilience and push for better pay finally paid off when she started getting better pay. While gaining popularity in the fashion styling and design industry is complex without proper connection, Ebony Brown is living proof that it is possible to pursue dreams and become among the most successful people only seen on tv. Ebony's works speak for themselves. She has had some significant accomplishments, including being notified by the Rock and Roll Hall of Fame for the songs that she had written with Faith and had Notorious B.I.G listed. Ebony's success has seen her work for Beyonce's mother, Mrs. Tina Knowles Lawson. She's also worked with notable personalities in the entertainment world like Halsey, Faith Evans, Camilla Cabello, Nicole Scherzinger, Britney Spears, Miguel, Young Thug, Kanye West, Sanaa Lathan, Syd the Kid, Kali Hawk, Maya Lynne Robinson, and George Lopez.
To inspire young and talented fashion stylists, Ebony came up with an online course known as the Celebrity Style Academy (CSA). With CSA, Ebony aims at teaching young vision-oriented individuals the do and don'ts in the fashion styling industry as well as helping others grow to the levels that she has produced. Ebony's online course under CSA also aims at teaching young talented stylists how to earn themselves a promising working career in the industry and become among the best. In the words of Ebony, "It is never too late to start pursuing goals in life. "The struggles that Ebony Brown has gone through will be instrumental in shaping the thinking of young talented stylists to be resilient and committed to their goals in life. Ebony's online course will bridge the gap between poverty and success for young talented fashion stylists and designers. Her commitment to changing the fashion industry shows the kind of person, a leader, and a role model. Coming up with something is one thing, but working hard to make that dream and vision into a reality can be the hardest thing to endure. Ebony continuously presents new creations, updates, and detailed work through her websites, www.ebonybrownstyle.com and www.fashionbyfearless.com. Furthermore, any and all updates of Ebony's life can be seen by the masses on her bolstering and invigorating Instagram handle, @ebonybrownstyle. Ebony's story is truly an inspiration to fashion stylists or songwriters and other young entrepreneurs in different industries.
It is evident that a person's background does not define who they become in life but the little effort they put in to endure challenges and become successful. Each person belongs. The story of Ebony is a trustworthy source of inspiration to young talented stylists. Ebony's success can hugely be attributed to the fact that she never took no for an answer and never gave up on all her aspirations in life. Anyone can become all that they aspire to become. Ebony's success journey is admirable and inspiring because no matter where one comes from, all dreams are valid.