BRIAN W. SIMMONS – TRANSLATING GOD'S MESSAGE FOR THE MODERN READERS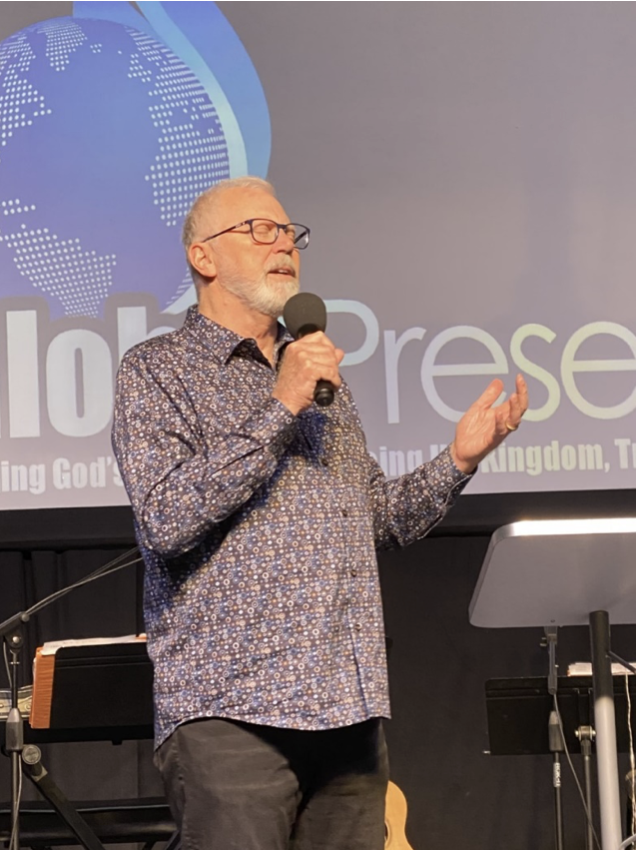 No teaching is more important than the message of God. It discloses the mysteries and spreads the answers to the secrets. God's words are not only dedicated to the preachers and ministers. In fact, it is a universal message that communicates to the entire humankind. God has created a path leading to inner satisfaction, success, and most importantly, heaven doors. Those who fulfill God's commands aim to enjoy a happy life and will enjoy rewards after death. In order to receive enlightenment, the followers aim to understand God's message and implement it in their life. God created this entire universe and set some defined rules to live nicely in this mortal world. These rules enable humans to adopt life ethics; no cheating, killing, helping others, and much more. God loves his creatures and wants people to love their fellows. So, He spreads the message of love and kindness. However, the modern generation needs the English translation of God's message, which communicates the word-to-word translation and depicts the message's core essence. Every individual of today's generation deserves a Bible that brings God's saving truths to life for the modern world. The simple translation of God's word might deliver the true meanings of ancient texts. However, the modern generation needs a Bible that speaks today's English, which is the right guide for people of all ages. People need to understand God's message from an easy-to-read and easy-to-understand source. Some people aim to preach God's message through easy translation that speaks the true essence of God's message. There are passionate followers and lovers of God who want to deliver God's message to unreached people. One such individual is Brian W. Simmons – a passionate God lover and Bible translator.
The Bible is one of the oldest books of all time, which is much more than just a book. People believe that the Bible is a message of God – something that every individual should read, understand, and implement in day-to-day life. A Bible should be in a language that directly speaks to people's hearts. People who receive God's message in their language tend to change their lives in extraordinary ways. People discover the mission of life when they truly understand God's teachings, helping them to create a strong relationship with God. Therefore, people like Brian Simmons exist who bring Bible to today's generation through the easy and true essence of translation. Their core objective is to deliver the message of God, which is understandable to common people. A proper Bible translation spreads awareness in the people of what God wants to say and how life can be beautiful by following His message.
Born on May 28, 1951, Brian W. Simmons is an American Bible translator, author, minister, and itinerant speaker. He is well-known as a lead translator of The Passion Translation and author of multiple books, devotionals, commentaries, and study materials. Dr. Simmons is a passionate lover of God who converted substantially to Christ in 1971, which motivated him to stay on God's path and spread His message to today's generation.
Brian was born in Eureka, Kansas, and later went to Colorado, where he earned his Doctorate of Practical Ministry from Wagner University. Although he became a victim of drug addiction in his early years, he bounced back from such a situation after a dramatic conversion to Christ. He has been married to Candice for over fifty years. After accepting Christianity, Brian and his wife answered the call of God and left everything behind to engage in the work of God. They both decided to deliver the message of God and became missionaries to unreached people. Brian has the title of one of the pioneers in ministry, along with his wife. His teachings, translations of the Bible, and numerous books have opened doors to bring the awakening message of God and revival for many. Brian and Candice Simmons have three children, six grandchildren, and three great-grandchildren.
After answering the call of God, the couple moved to the rainforest of Central America along with their three children, where they planted various ministries, including a dynamic church in Connecticut. Brian also established Passion & Fire Ministries, and they traveled as Bible teachers in local churches worldwide. In addition, Brian Simmons has authored numerous books, devotionals, and Bible studies that deliver the true essence of God's message. The books include 365 Daily Devotions, The Image Maker, The Sacred Journey, I Hear His Whisper: Encounter God's Heart for You, Prayers on Fire: 365 Days Praying the Psalms, and The Wilderness: Where Miracles Are Born.
The Benefits Of Staff Training And Development In Geriatric Care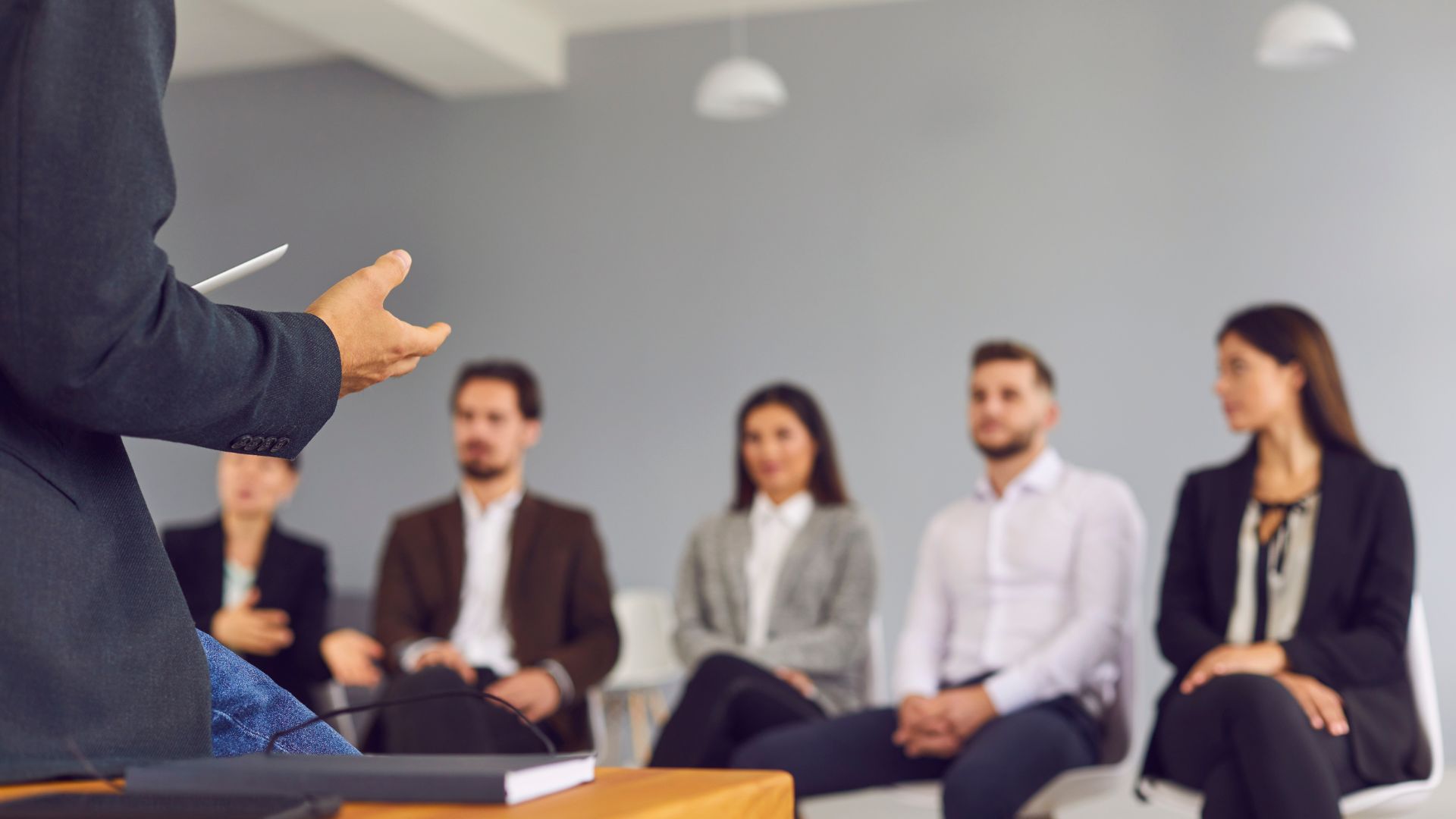 Staff training and development are critical in the senior care industry to ensure high-quality care for elderly patients. As the population ages, the demand for senior care is increasing, and the quality of care provided by staff can significantly affect patients' physical and mental health. Therefore, business owners must invest in staff training and development to ensure optimal patient care and achieve business success. Lisa Winters, New York City, explores the benefits of staff training and development in geriatric care.
Enhance Patient Care
The primary focus of senior care is to provide quality care to elderly patients, and staff training and development contribute to this aspect significantly.
Properly trained staff understand the unique needs of elderly patients, such as medication management, mobility assistance, and specialized therapy. Training ensures staff knows the latest techniques and best practices for geriatric patients.
Staff development also helps employees recognize factors that affect an elder's physical and mental health, enabling them to provide personalized care.
Better Healthcare Outcomes
Proper staff training and development can lead to better healthcare outcomes for seniors. Employees who understand managing chronic health conditions can provide better care and help prevent complications.
Additionally, staff who are trained in fall prevention can reduce the number of falls that occur in the facility, leading to reduced hospitalizations and improved resident health.
Improve Staff Productivity
Training and development allow employees to learn new and refine old skills, making them more productive in their work. Regular training sessions help employees stay updated with new tools or procedures that could help them perform their job more effectively.
Increased productivity eventually translates into better patient care, reduced employee turnover, and improved business operations.
Retain Employees
Staff development programs give employees a sense of career development, vital to retention. Opportunities to advance and broaden their skills through training can motivate employees to stay within the company.
Employers can benefit from reduced staff turnover, improved productivity, and a stable workforce.
Increased Staff Confidence
Training and development can increase employee confidence by providing new skills and knowledge to perform their job correctly.
When properly trained, employees are more willing to take on new responsibilities and more challenging tasks, avoiding mistakes that can lead to poor patient care or safety hazards. Confidence in their abilities improves staff morale, leading to better teamwork and more effective operations.
Improved Communication
Effective communication is crucial in senior care, as employees must work together to meet the needs of residents.
Staff training and development can improve communication skills, helping staff members communicate effectively with residents, families, and coworkers. Improved communication can improve care coordination, increase resident satisfaction, and reduce misunderstandings.
Compliance With Regulations
The geriatric care industry is highly regulated to safeguard patients and the staff. Refresher training on regulatory requirements is essential to avoid violations that could harm patients and result in significant fines.
Training and development around sensitive issues such as patient confidentiality or infection control can also ensure that staff follows the established guidelines, protecting patients from harm.
Reduced Costs
Although investing in staff training and development may seem expensive, it can result in cost savings in the long run when well-trained staff is better equipped to identify potential issues before they become significant problems, reducing the need for expensive interventions.
Improved Reputation
Providing high-quality senior care requires a team of well-trained and knowledgeable staff. When staff are well-trained and developed, this can lead to an improved reputation for the organization providing the care.
Families and seniors are more likely to trust an organization that invests in its staff and provides quality care.
Conclusion
Lisa Winters, New York City, believes staff training and development are central to the success of geriatric care facilities. Investing in employee education can improve patient care and business operations, increase employee retention, higher employee morale, and adherence to regulatory compliance. Business owners should prioritize staff training and development to ensure optimal patient care and provide a supportive work environment.