BRIAN W. SIMMONS – TRANSLATING GOD'S MESSAGE FOR THE MODERN READERS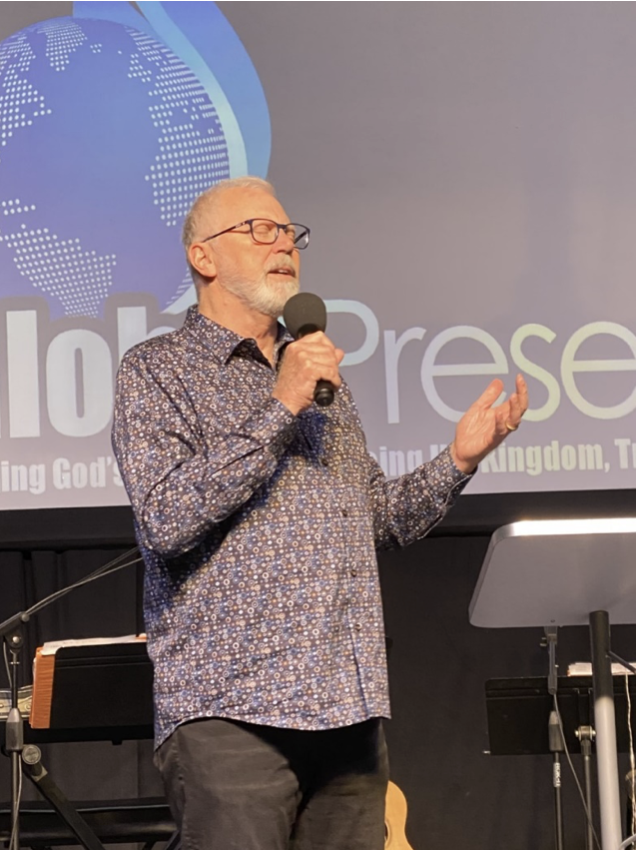 No teaching is more important than the message of God. It discloses the mysteries and spreads the answers to the secrets. God's words are not only dedicated to the preachers and ministers. In fact, it is a universal message that communicates to the entire humankind. God has created a path leading to inner satisfaction, success, and most importantly, heaven doors. Those who fulfill God's commands aim to enjoy a happy life and will enjoy rewards after death. In order to receive enlightenment, the followers aim to understand God's message and implement it in their life. God created this entire universe and set some defined rules to live nicely in this mortal world. These rules enable humans to adopt life ethics; no cheating, killing, helping others, and much more. God loves his creatures and wants people to love their fellows. So, He spreads the message of love and kindness. However, the modern generation needs the English translation of God's message, which communicates the word-to-word translation and depicts the message's core essence. Every individual of today's generation deserves a Bible that brings God's saving truths to life for the modern world. The simple translation of God's word might deliver the true meanings of ancient texts. However, the modern generation needs a Bible that speaks today's English, which is the right guide for people of all ages. People need to understand God's message from an easy-to-read and easy-to-understand source. Some people aim to preach God's message through easy translation that speaks the true essence of God's message. There are passionate followers and lovers of God who want to deliver God's message to unreached people. One such individual is Brian W. Simmons – a passionate God lover and Bible translator.
The Bible is one of the oldest books of all time, which is much more than just a book. People believe that the Bible is a message of God – something that every individual should read, understand, and implement in day-to-day life. A Bible should be in a language that directly speaks to people's hearts. People who receive God's message in their language tend to change their lives in extraordinary ways. People discover the mission of life when they truly understand God's teachings, helping them to create a strong relationship with God. Therefore, people like Brian Simmons exist who bring Bible to today's generation through the easy and true essence of translation. Their core objective is to deliver the message of God, which is understandable to common people. A proper Bible translation spreads awareness in the people of what God wants to say and how life can be beautiful by following His message.
Born on May 28, 1951, Brian W. Simmons is an American Bible translator, author, minister, and itinerant speaker. He is well-known as a lead translator of The Passion Translation and author of multiple books, devotionals, commentaries, and study materials. Dr. Simmons is a passionate lover of God who converted substantially to Christ in 1971, which motivated him to stay on God's path and spread His message to today's generation.
Brian was born in Eureka, Kansas, and later went to Colorado, where he earned his Doctorate of Practical Ministry from Wagner University. Although he became a victim of drug addiction in his early years, he bounced back from such a situation after a dramatic conversion to Christ. He has been married to Candice for over fifty years. After accepting Christianity, Brian and his wife answered the call of God and left everything behind to engage in the work of God. They both decided to deliver the message of God and became missionaries to unreached people. Brian has the title of one of the pioneers in ministry, along with his wife. His teachings, translations of the Bible, and numerous books have opened doors to bring the awakening message of God and revival for many. Brian and Candice Simmons have three children, six grandchildren, and three great-grandchildren.
After answering the call of God, the couple moved to the rainforest of Central America along with their three children, where they planted various ministries, including a dynamic church in Connecticut. Brian also established Passion & Fire Ministries, and they traveled as Bible teachers in local churches worldwide. In addition, Brian Simmons has authored numerous books, devotionals, and Bible studies that deliver the true essence of God's message. The books include 365 Daily Devotions, The Image Maker, The Sacred Journey, I Hear His Whisper: Encounter God's Heart for You, Prayers on Fire: 365 Days Praying the Psalms, and The Wilderness: Where Miracles Are Born.
SPOTLIGHT: Sweet vinyl by DREAMOUR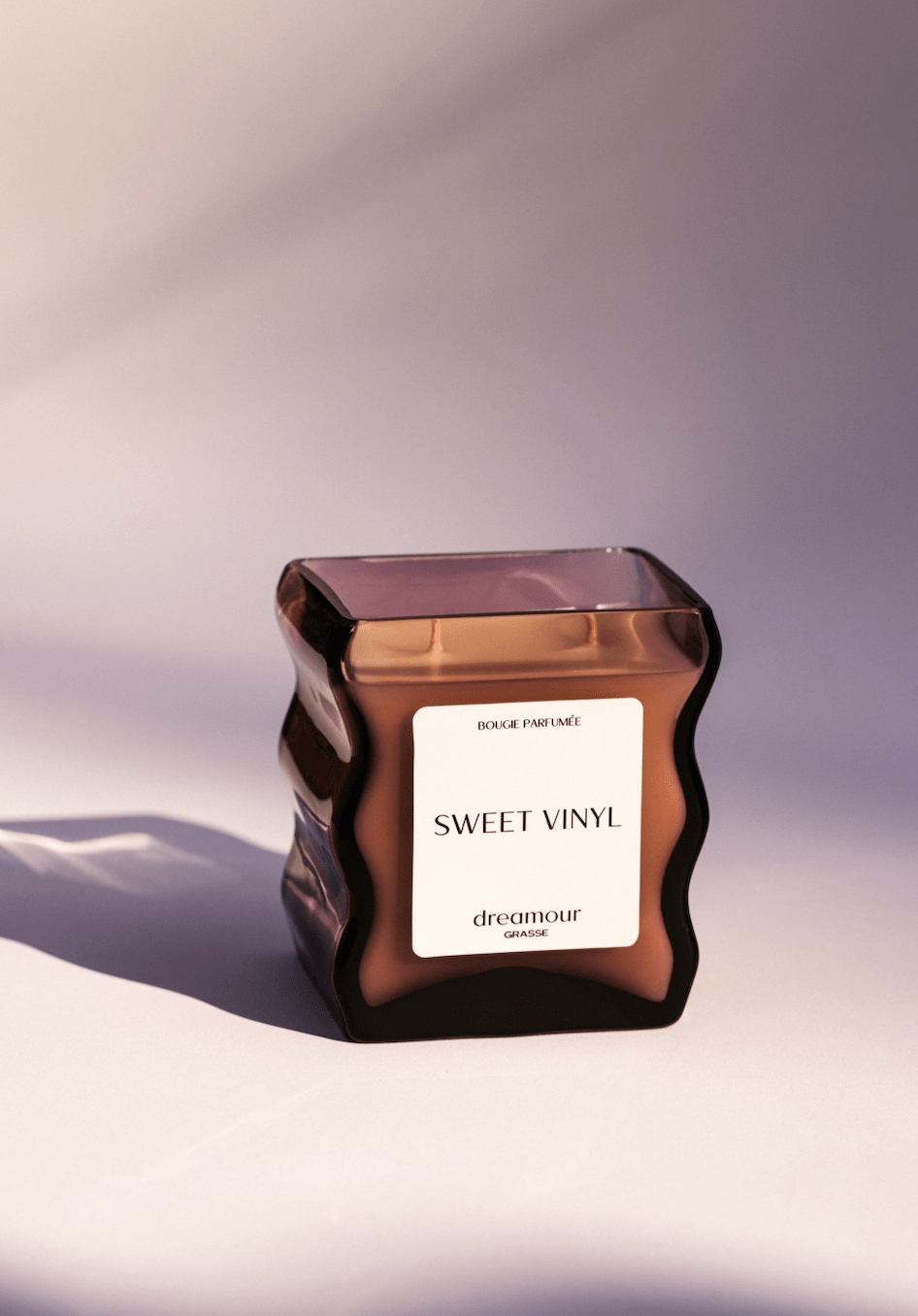 What happens when two immensely talented visionaries come together to create elegance and ingenuity in a sculptural glass fragranced candle? Dreamour. That is the long and short version of how Dreamour was created. Founded by Karissa Rowe and Neal Klotsman in late September 2022, Dreamour was founded with the goal of creating a luxury fragrance brand that operates at the intersection of functional art in the candle market space.
Rowe, a Parsons School of Design graduate, set out to fill the niche of integrating design in the candle marketplace. Unlike most candle vessels that are mass-produced, Dreamour's founders desired to prioritize the artisanal craftsmanship of glass in their production processes of the sculptural glass designs. This resulted in a long timeline of sourcing the globe for talented glass artisans who could transform a sketch into a functional and sophisticated candle vessel. Each and every candle vessel is hand-blown, inherently resulting in a one-of-a-kind product and unique experience for the consumer. These functional fragrant candles also act as a piece of décor due to its sculptural and alluring appearance.
Sweet Vinyl, Dreamour's first candle scent, fills the room with musky & leathery notes combined with earthy notes of vetiver and cypriol, topped with a citrus touch of bergamot and mandarin. The founders worked with master perfumers in Grasse, France, to create a scent that invoked notes of memorable moments, emphasizing high quality ingredients in the fragrances in a soy wax blend. This resulted in candles that consist of clean ingredients, a vegan formula, and is entirely cruelty-free.
It is the personification of the glass blowers' spirit, the heart of Grasse imprisoned in a bottle, and the narrative of two visionaries that sets Dreamour at the top of the candle market pedestal. Dreamour embodies the sophistication and savior-faire French perfumery as a luxury brand, while being a NYC based brand. Dreamour is currently stocked at Patron of the New in New York, along with other major designer luxury known brands. Rowe and Klotsman are currently expanding their production lines and will drop new fragrances and designs in early 2023. Don't expect anything ordinary with Dreamour, as they will continue to bring a unique perspective to the marketplace of home fragrances.
To find out more about Dreamour and their newest releases, you may visit the business's website dreamour.com or follow the company via its Instagram handle @dreamourshop.