Build Your Life to Be Flexible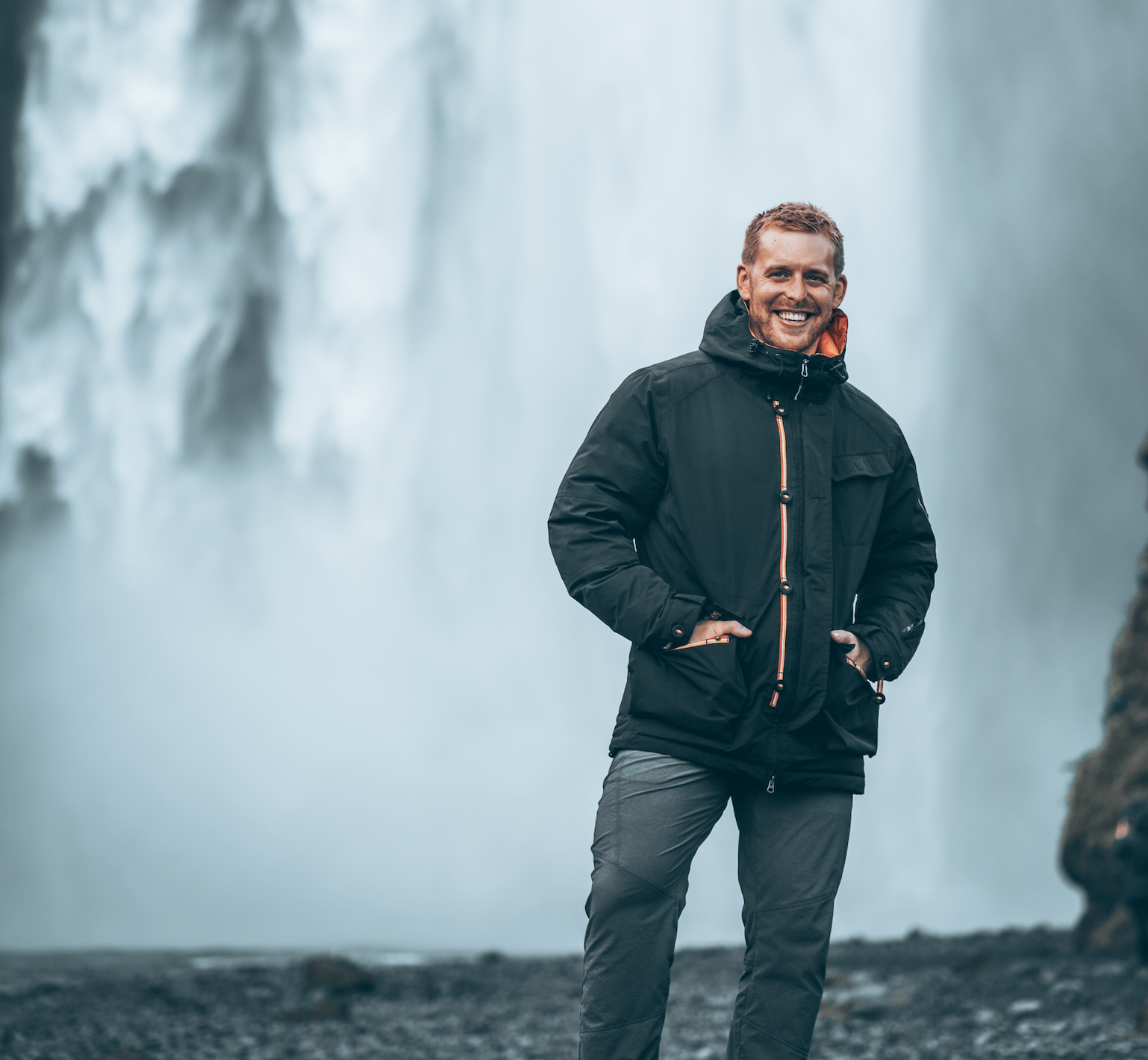 COVID-19 changed everything. It transformed the way we live and work, and it revolutionized the way millions of Americans approach their careers.
Dylan Ogline, founder of digital marketing agency Ogline Digital and entrepreneurship training program Agency 2.0, is no stranger to self-employment. He also found that during the pandemic, entrepreneurs experienced more stability than their nine-to-five counterparts.
"Everybody's got to start now," he says in reference to starting their own business. "People are going to be working at home, traveling the world."
Dylan stayed put during the pandemic, and it's been more than two years since he's left the country. Yet he stands by his take on the unprecedented potential of digital entrepreneurship. And lately, others have taken note. His business more than doubled during the pandemic, all in the name of helping others pursue their passion and take back control.
Because the idea of going to the office and working for a single company throughout a person's career? That concept is dead. And with mass layoffs and business closures at the peak of COVID-19, people are becoming more aware of not only the power, but the necessity of flexibility.
Here's the thing: Dylan believes a progressive take on the changing corporate landscape is critical. Many of his own clients were forced to grow their digital presence after needless stalling—because after months or even years of putting that off, the pandemic didn't leave them with much choice.
So these clients adapted, and their businesses thrived. Other companies died.
Talk about survival of the fittest.
But Dylan views this as a lesson. "One thing that never changes… is that the world will continue to change," he says.
The millennial is committed to his agency clients, just as he is devoted to the students who enroll in his training program, and he wants them to build the confidence and skills they need to go out on their own, embrace change, and prosper.
Why's that? Well, strategies that are working today might not be effective five years from now, and people need to be prepared. Artificial intelligence, for instance, will have a colossal impact on billions of lives. So Dylan has made it a focal point to teach his students to adapt to the evolution of business.
It's all about a shift in mindset. According to Dylan, the education system teaches people to be good employees—but not to be good business owners. It teaches people to do the same thing for 30 years, and they'll inherently climb the corporate ladder. They'll move up naturally.
But will they? That ladder doesn't exist anymore. And by waiting to go out on their own, people risk standing on shaky ground. Often, Dylan's students will explain they've done countless Facebook ads for their employer, yet they couldn't even fathom starting their own business.
He asks them, "Why not?"
If there's anything the digital marketing star has learned in the last 17 months, overcoming that uncertainty—and embracing the unknown—can go a long way.
Dylan likens the shift we experienced during the coronavirus pandemic to the Great Recession. Others have too. A lot of people were laid off, and their lives were greatly impacted—but again, they were stuck in their way. With that, his advice to people in general is to become more comfortable with change.
"Build your life to be flexible," he urges his students and everyone else.
Dylan has done exactly that. And while he was in a fortunate position with his flourishing business during COVID-19, it wasn't all a matter of luck. He also built his life to be flexible.
For those who are curious about this approach, the entrepreneur recommends a book called Who Moved My Cheese?, written around the 2008 financial crisis, and published in 2008, author Spencer Johnson, M.D., uses cheese as a metaphor for anything a person wants in life: a good job, good health, a meaningful possession or relationship, or even money.
The idea is that we're all stuck in a maze of sorts, searching for what we desire. And in the book, the characters must deal with the changes they face. Each individual must face change head-on, and then write about what they've learned on the maze walls.
The moral of the story is this: By learning from others, we can discover how to navigate change for ourselves. This is precisely what Dylan tells his students and clients, and it means a lot to him to be able to guide others to their own version of success.
"People might say, 'This is how the world is. This is what I do. This is how I make money,'" Dylan explains. "These people need to become more comfortable with change, because world-shaping events are going to become more common."
Climate change is upon us, and workers are increasingly displaced. Experts are exploring the possibility of future pandemics, and these things are going to have a massive impact.
The more flexible you are, the better off you'll be.
And Dylan's students have the results to show just how impactful this advice can be. Take one woman from the Dakotas, who was kind, talented, and terrified of sales. She enrolled in Dylan's program, launched her own agency, and realized how capable she really was. This same woman is now happily self-employed, a dream come true for her.
Another student was dealing with the stress of a spouse's layoff. They used part of the final paycheck to invest in his program, and landed their first client close to Christmas. This gave them the means to buy their kids Christmas presents, even during tough times.
This is what it means to be self-employed nowadays. While people aren't taught in school to think like business owners, entrepreneurship is well within reach. All it takes is exploring what you don't know, and adopting a more flexible mindset once you take the leap.
SPOTLIGHT: Sweet vinyl by DREAMOUR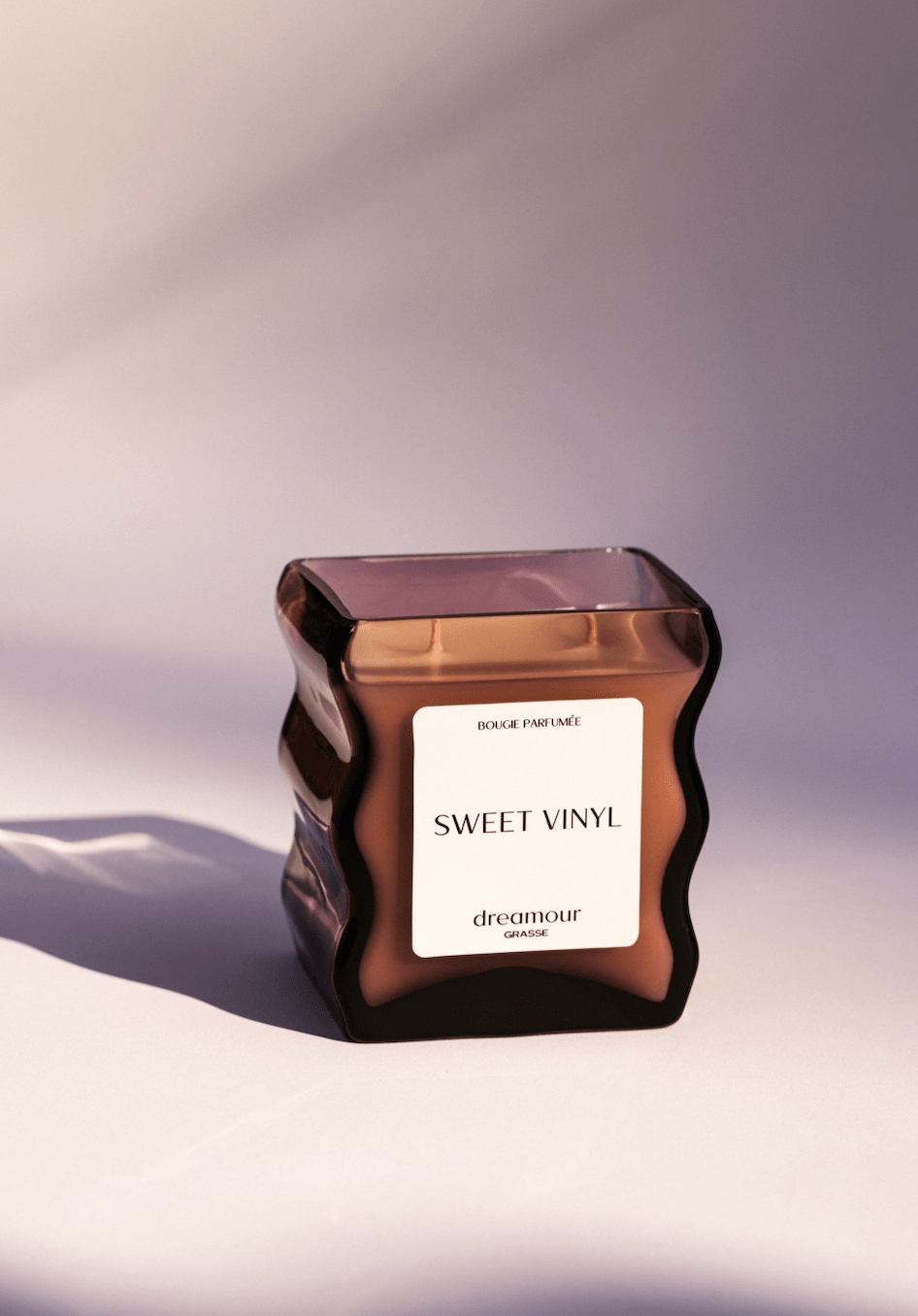 What happens when two immensely talented visionaries come together to create elegance and ingenuity in a sculptural glass fragranced candle? Dreamour. That is the long and short version of how Dreamour was created. Founded by Karissa Rowe and Neal Klotsman in late September 2022, Dreamour was founded with the goal of creating a luxury fragrance brand that operates at the intersection of functional art in the candle market space.
Rowe, a Parsons School of Design graduate, set out to fill the niche of integrating design in the candle marketplace. Unlike most candle vessels that are mass-produced, Dreamour's founders desired to prioritize the artisanal craftsmanship of glass in their production processes of the sculptural glass designs. This resulted in a long timeline of sourcing the globe for talented glass artisans who could transform a sketch into a functional and sophisticated candle vessel. Each and every candle vessel is hand-blown, inherently resulting in a one-of-a-kind product and unique experience for the consumer. These functional fragrant candles also act as a piece of décor due to its sculptural and alluring appearance.
Sweet Vinyl, Dreamour's first candle scent, fills the room with musky & leathery notes combined with earthy notes of vetiver and cypriol, topped with a citrus touch of bergamot and mandarin. The founders worked with master perfumers in Grasse, France, to create a scent that invoked notes of memorable moments, emphasizing high quality ingredients in the fragrances in a soy wax blend. This resulted in candles that consist of clean ingredients, a vegan formula, and is entirely cruelty-free.
It is the personification of the glass blowers' spirit, the heart of Grasse imprisoned in a bottle, and the narrative of two visionaries that sets Dreamour at the top of the candle market pedestal. Dreamour embodies the sophistication and savior-faire French perfumery as a luxury brand, while being a NYC based brand. Dreamour is currently stocked at Patron of the New in New York, along with other major designer luxury known brands. Rowe and Klotsman are currently expanding their production lines and will drop new fragrances and designs in early 2023. Don't expect anything ordinary with Dreamour, as they will continue to bring a unique perspective to the marketplace of home fragrances.
To find out more about Dreamour and their newest releases, you may visit the business's website dreamour.com or follow the company via its Instagram handle @dreamourshop.