Cannabis Experts Share Tips to Make Cannabis Tea From Leftover Stems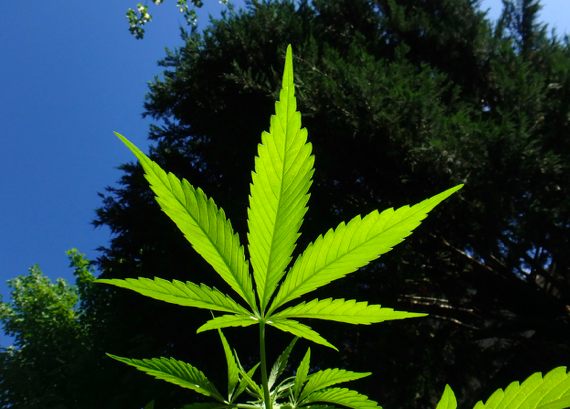 Many people toss away their leftover stems when they are done with them because they aren't aware that you can actually brew up THC-infused tea with them.
It's suggested to cannabis users to stop throwing out your stems after you are done with them and try brewing up some tea instead. Take a brief read to find out how to brew up some tasty THC-infused tea.
Similar to the Great Buffalo, you can make good use of nearly every single part of the cannabis plant. A lot of people think stems have no value because they just get stuck in your grinder and wreck your spliffs. 
Fortunately, these stems actually do contain a lot of value if you use them in a well-liked beverage all across the world: tea. What could be better than a hot cup of tea that is infused with THC to take the edge off? 
Whether it's warm outside or cold, it's almost universal to pour water over leaves to make a cozy and comfortable drink. Give those stems a chance and try brewing them into your next cup of hot weed stem tea. Follow these few steps to learn how.
What Is Required?
Stems that are ground or busted up (¼ to ½ cup will do

3 cups of water

Flavourings that you like

Filters (a coffee filter should work in this case, but cheesecloths or paper towels will work as well)

Binding agent (2 or 3 tablespoons of your favourite alcohol will work, or you can use ½ cup of whole fat creamer/milk/coconut milk or ½ tbsp of butter/oil)
1. The first step will involve you having to decide if you want to grind up your stems or not. Many people choose to do so, while others will see no difference in that initial step. It is up to your own personal preference if you choose to grind them or not. No conclusive research exists around which method is better, so do it if you want, and don't do it if you don't want to, it's as simple as that. But if you do choose to go ahead with grinding the stems, you would do so in step one. 
2. Start boiling the water.
Fill up your kettle with around 3 cups of purified water. If you decide you need more afterwards, you can always add it in. If you choose to go with milk or creamer instead, you should be putting this in before you start to boil the water. If you choose to go with alcohol, then you would introduce it when the water has been boiled. This is done so the alcohol won't evaporate and cause the whole process to be disrupted.
3. Begin with the infusion process.
Bringing in cannabis is where the fun begins. After your water has reached a boil, start to put in your cannabis stems and give the water a good stir. Ensure to use the recommended ratio that is suggested in the ingredients list. You'll have to repeatedly stir the concoction for around 8 to 12 minutes in duration. This will give the stems ample time to blend in and bind with the fat compounds. Some people choose to put in more shake or kief, and if you do want to do this, be sure to use a reusable tea bag and then put it into the boiling water. Keep on stirring the water.
4. Strain and pour your cup of tea.
After you are done stirring for the recommended amount of time, your tea will be ready to be poured and drank. Take the THC-infused water off of the stove. If you want to use liquor with the tea, this is where you would put it in. Find your coffee filter and then dump out the liquid through it into a second pot. If you used a tea bag previously, all you have to do is take it out and not worry about doing the filtration part. 
5. Ensure the tea tastes as good as it should and start drinking it.
The cannabis-infused stem tea flavour may not be very enticing, even if you appreciate the flavour of smoked cannabis or edibles. There are a few ways to get around this. If this is a morning drink, it may be helpful to incorporate an extra teabag from your preferred collection, perhaps even an alternative with some caffeine in it. You can use up to two tea bags, and let them sit in the water for a while to really get the taste infused right into it. After the tea bags have soaked their flavours into the water, take them out and pour yourself a cup of tea.
There are options to give it some better flavour if don't feel like drinking your tea tasteless. You can add in some cinnamon, honey, sugar, syrup, coconut milk, or lemon. There are numerous ways to enjoy cannabis-infused tea, and the steps above are just a recommended way to get you started on the right track.
SPOTLIGHT: Sweet vinyl by DREAMOUR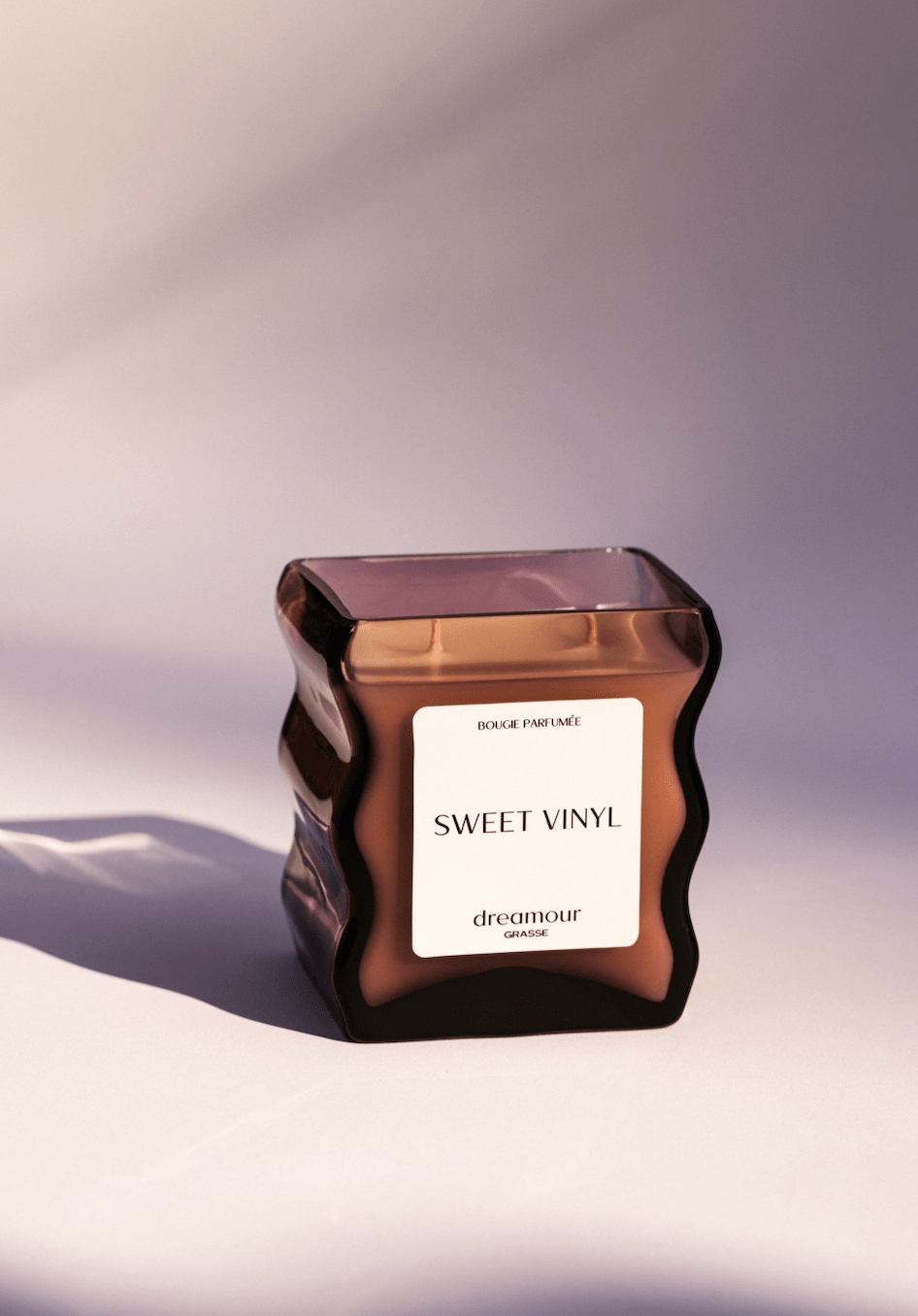 What happens when two immensely talented visionaries come together to create elegance and ingenuity in a sculptural glass fragranced candle? Dreamour. That is the long and short version of how Dreamour was created. Founded by Karissa Rowe and Neal Klotsman in late September 2022, Dreamour was founded with the goal of creating a luxury fragrance brand that operates at the intersection of functional art in the candle market space.
Rowe, a Parsons School of Design graduate, set out to fill the niche of integrating design in the candle marketplace. Unlike most candle vessels that are mass-produced, Dreamour's founders desired to prioritize the artisanal craftsmanship of glass in their production processes of the sculptural glass designs. This resulted in a long timeline of sourcing the globe for talented glass artisans who could transform a sketch into a functional and sophisticated candle vessel. Each and every candle vessel is hand-blown, inherently resulting in a one-of-a-kind product and unique experience for the consumer. These functional fragrant candles also act as a piece of décor due to its sculptural and alluring appearance.
Sweet Vinyl, Dreamour's first candle scent, fills the room with musky & leathery notes combined with earthy notes of vetiver and cypriol, topped with a citrus touch of bergamot and mandarin. The founders worked with master perfumers in Grasse, France, to create a scent that invoked notes of memorable moments, emphasizing high quality ingredients in the fragrances in a soy wax blend. This resulted in candles that consist of clean ingredients, a vegan formula, and is entirely cruelty-free.
It is the personification of the glass blowers' spirit, the heart of Grasse imprisoned in a bottle, and the narrative of two visionaries that sets Dreamour at the top of the candle market pedestal. Dreamour embodies the sophistication and savior-faire French perfumery as a luxury brand, while being a NYC based brand. Dreamour is currently stocked at Patron of the New in New York, along with other major designer luxury known brands. Rowe and Klotsman are currently expanding their production lines and will drop new fragrances and designs in early 2023. Don't expect anything ordinary with Dreamour, as they will continue to bring a unique perspective to the marketplace of home fragrances.
To find out more about Dreamour and their newest releases, you may visit the business's website dreamour.com or follow the company via its Instagram handle @dreamourshop.