Cannabis Experts Share Tips to Make Cannabis Tea From Leftover Stems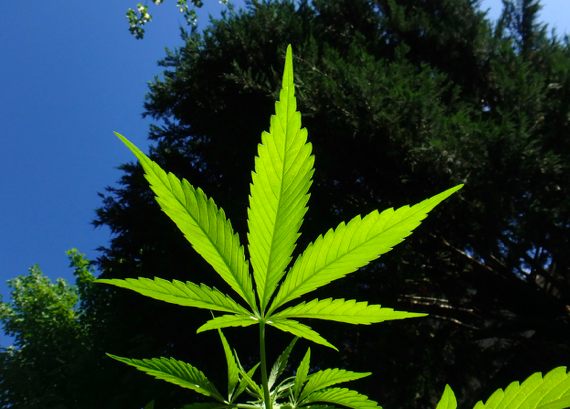 Many people toss away their leftover stems when they are done with them because they aren't aware that you can actually brew up THC-infused tea with them.
It's suggested to cannabis users to stop throwing out your stems after you are done with them and try brewing up some tea instead. Take a brief read to find out how to brew up some tasty THC-infused tea.
Similar to the Great Buffalo, you can make good use of nearly every single part of the cannabis plant. A lot of people think stems have no value because they just get stuck in your grinder and wreck your spliffs. 
Fortunately, these stems actually do contain a lot of value if you use them in a well-liked beverage all across the world: tea. What could be better than a hot cup of tea that is infused with THC to take the edge off? 
Whether it's warm outside or cold, it's almost universal to pour water over leaves to make a cozy and comfortable drink. Give those stems a chance and try brewing them into your next cup of hot weed stem tea. Follow these few steps to learn how.
What Is Required?
Stems that are ground or busted up (¼ to ½ cup will do

3 cups of water

Flavourings that you like

Filters (a coffee filter should work in this case, but cheesecloths or paper towels will work as well)

Binding agent (2 or 3 tablespoons of your favourite alcohol will work, or you can use ½ cup of whole fat creamer/milk/coconut milk or ½ tbsp of butter/oil)
1. The first step will involve you having to decide if you want to grind up your stems or not. Many people choose to do so, while others will see no difference in that initial step. It is up to your own personal preference if you choose to grind them or not. No conclusive research exists around which method is better, so do it if you want, and don't do it if you don't want to, it's as simple as that. But if you do choose to go ahead with grinding the stems, you would do so in step one. 
2. Start boiling the water.
Fill up your kettle with around 3 cups of purified water. If you decide you need more afterwards, you can always add it in. If you choose to go with milk or creamer instead, you should be putting this in before you start to boil the water. If you choose to go with alcohol, then you would introduce it when the water has been boiled. This is done so the alcohol won't evaporate and cause the whole process to be disrupted.
3. Begin with the infusion process.
Bringing in cannabis is where the fun begins. After your water has reached a boil, start to put in your cannabis stems and give the water a good stir. Ensure to use the recommended ratio that is suggested in the ingredients list. You'll have to repeatedly stir the concoction for around 8 to 12 minutes in duration. This will give the stems ample time to blend in and bind with the fat compounds. Some people choose to put in more shake or kief, and if you do want to do this, be sure to use a reusable tea bag and then put it into the boiling water. Keep on stirring the water.
4. Strain and pour your cup of tea.
After you are done stirring for the recommended amount of time, your tea will be ready to be poured and drank. Take the THC-infused water off of the stove. If you want to use liquor with the tea, this is where you would put it in. Find your coffee filter and then dump out the liquid through it into a second pot. If you used a tea bag previously, all you have to do is take it out and not worry about doing the filtration part. 
5. Ensure the tea tastes as good as it should and start drinking it.
The cannabis-infused stem tea flavour may not be very enticing, even if you appreciate the flavour of smoked cannabis or edibles. There are a few ways to get around this. If this is a morning drink, it may be helpful to incorporate an extra teabag from your preferred collection, perhaps even an alternative with some caffeine in it. You can use up to two tea bags, and let them sit in the water for a while to really get the taste infused right into it. After the tea bags have soaked their flavours into the water, take them out and pour yourself a cup of tea.
There are options to give it some better flavour if don't feel like drinking your tea tasteless. You can add in some cinnamon, honey, sugar, syrup, coconut milk, or lemon. There are numerous ways to enjoy cannabis-infused tea, and the steps above are just a recommended way to get you started on the right track.
Impacting Lives Will Always Come First – Avi Grondin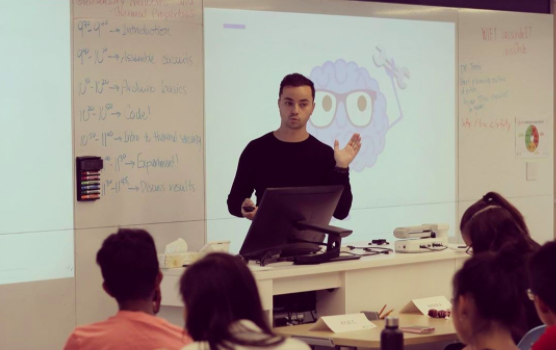 The purpose of human existence is to help other people reach their fullest potential in life. We are created unique, with varying degrees of light and awesomeness, to help others become better versions of themselves while we become ours. Avi Grondin, CEO of Variance Marketing, believes that human existence has grown over the centuries because humans became so good that they gave others the license to become better.
Avi Grondin has had speaking opportunities at the TedX stage in Canada and has been featured in some of the country's top business magazines, continually speaks of impact as the core of every social purpose. Avi reiterates that there is a need for every person to recalibrate their minds to become more impactful and more human-centric in their dealings. For Avi, the moment we shift our work's focus from being rich and accumulating wealth to impacting lives and changing the narratives of those around us, we become better humans and make way more money in the process. And the world is better for it.
In his TedX speech, Avi said that he has learned from his mother and his clients that creating positive impacts has ripple effects. The effects spread to different people at different times. There are too many people whose sole aim of doing business is to make money. While this is good, Avi points out; it isn't sustainable. It doesn't meet the core requirement of our purpose.
Avi will never agree that making profits comes before making an impact. He agrees that businesses should make money. What he disagrees on, he said during one of his speeches, is for the money-making process to trump the impact-delivering.
"Whenever I speak to people, young or old, I feel good, somewhat fulfilled. You know why?" Avi asks his audience. "It is because I know that I am impacting lives, helping people see the light in themselves, helping them get better," he says.
 Avi is a serial entrepreneur with years of experience growing businesses. His marketing agency, Variance Marketing, has been at the forefront of helping many small and big companies make the most of their marketing. Avi says he offers value and makes an impact through his company when he creates and delivers marketing strategies to his clients.
'The work that I do as a marketer is impactful. While many may see it as making sales, it goes beyond that. We not only improve sales; we also help the customers with the valuable content necessary to nurture their prospects. It is a win-win situation for all parties involved," Avi says.
Avi is also delving into the retail cannabis space and sees his new dispensary chain, ModernDay Cannabis, as another way he can impact people's lives. 
"For every tree we buy, we plant trees," Avi said about his new cannabis business. The savvy businessman, 24, has made it his life's work always to give back, and make an impact with whatever he does. It is still about making the world better."
To follow Avi Grondin's journey and get first-hand info, click his covers on Instagram, facebook and LinkedIn today!