Cannabis Experts Share Tips to Make Cannabis Tea From Leftover Stems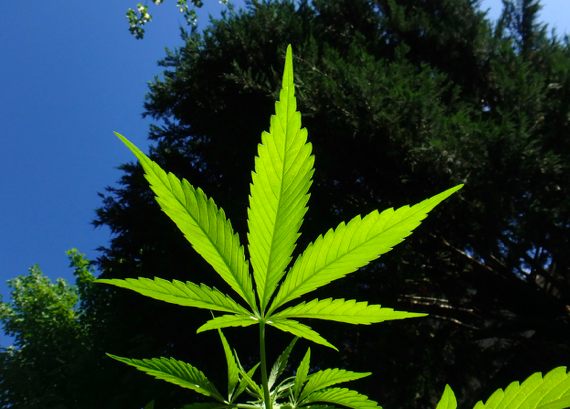 Many people toss away their leftover stems when they are done with them because they aren't aware that you can actually brew up THC-infused tea with them.
It's suggested to cannabis users to stop throwing out your stems after you are done with them and try brewing up some tea instead. Take a brief read to find out how to brew up some tasty THC-infused tea.
Similar to the Great Buffalo, you can make good use of nearly every single part of the cannabis plant. A lot of people think stems have no value because they just get stuck in your grinder and wreck your spliffs. 
Fortunately, these stems actually do contain a lot of value if you use them in a well-liked beverage all across the world: tea. What could be better than a hot cup of tea that is infused with THC to take the edge off? 
Whether it's warm outside or cold, it's almost universal to pour water over leaves to make a cozy and comfortable drink. Give those stems a chance and try brewing them into your next cup of hot weed stem tea. Follow these few steps to learn how.
What Is Required?
Stems that are ground or busted up (¼ to ½ cup will do

3 cups of water

Flavourings that you like

Filters (a coffee filter should work in this case, but cheesecloths or paper towels will work as well)

Binding agent (2 or 3 tablespoons of your favourite alcohol will work, or you can use ½ cup of whole fat creamer/milk/coconut milk or ½ tbsp of butter/oil)
1. The first step will involve you having to decide if you want to grind up your stems or not. Many people choose to do so, while others will see no difference in that initial step. It is up to your own personal preference if you choose to grind them or not. No conclusive research exists around which method is better, so do it if you want, and don't do it if you don't want to, it's as simple as that. But if you do choose to go ahead with grinding the stems, you would do so in step one. 
2. Start boiling the water.
Fill up your kettle with around 3 cups of purified water. If you decide you need more afterwards, you can always add it in. If you choose to go with milk or creamer instead, you should be putting this in before you start to boil the water. If you choose to go with alcohol, then you would introduce it when the water has been boiled. This is done so the alcohol won't evaporate and cause the whole process to be disrupted.
3. Begin with the infusion process.
Bringing in cannabis is where the fun begins. After your water has reached a boil, start to put in your cannabis stems and give the water a good stir. Ensure to use the recommended ratio that is suggested in the ingredients list. You'll have to repeatedly stir the concoction for around 8 to 12 minutes in duration. This will give the stems ample time to blend in and bind with the fat compounds. Some people choose to put in more shake or kief, and if you do want to do this, be sure to use a reusable tea bag and then put it into the boiling water. Keep on stirring the water.
4. Strain and pour your cup of tea.
After you are done stirring for the recommended amount of time, your tea will be ready to be poured and drank. Take the THC-infused water off of the stove. If you want to use liquor with the tea, this is where you would put it in. Find your coffee filter and then dump out the liquid through it into a second pot. If you used a tea bag previously, all you have to do is take it out and not worry about doing the filtration part. 
5. Ensure the tea tastes as good as it should and start drinking it.
The cannabis-infused stem tea flavour may not be very enticing, even if you appreciate the flavour of smoked cannabis or edibles. There are a few ways to get around this. If this is a morning drink, it may be helpful to incorporate an extra teabag from your preferred collection, perhaps even an alternative with some caffeine in it. You can use up to two tea bags, and let them sit in the water for a while to really get the taste infused right into it. After the tea bags have soaked their flavours into the water, take them out and pour yourself a cup of tea.
There are options to give it some better flavour if don't feel like drinking your tea tasteless. You can add in some cinnamon, honey, sugar, syrup, coconut milk, or lemon. There are numerous ways to enjoy cannabis-infused tea, and the steps above are just a recommended way to get you started on the right track.
Unlocking the Vault: Finding the Best Bonuses from the Most Trusted Casino Providers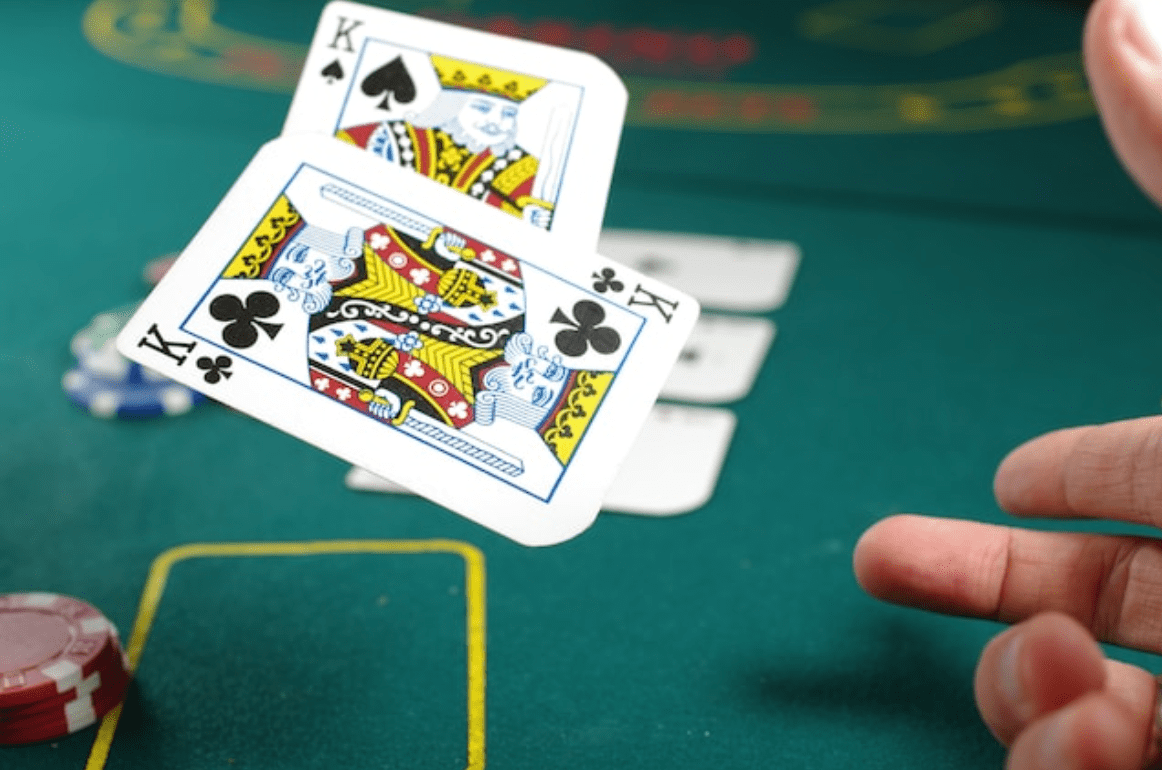 The online gambling world is like a treasure trove, full of riches waiting to be unlocked by savvy players. But with so many casino providers offering enticing bonuses, it can be overwhelming to sift through them all to find the gems. That's where BonusFinder comes in – a swashbuckling crew of experts on a quest to help players unlock the vault of the best bonuses from the most trusted casino providers.
Led by the fearless Riku Vihreäsaari, a professional poker player and gambling expert, BonusFinder sets sail to discover the most reputable casino providers worldwide. With their extensive knowledge of the online gambling industry and years of experience, they know how to separate real treasure from fool's gold.
But finding the best bonuses is only half the battle – BonusFinder is dedicated to helping players make the most of their newfound riches. With their in-depth reviews of each provider, players can learn everything from payment methods to payout times and beyond. And with their expert analysis of each bonus offer, players can be sure they're getting the most bang for their buck.
So, whether you're a seasoned player or a newcomer to online gambling, BonusFinder is the crew you want as you navigate the choppy waters of casino bonuses. With their unwavering commitment to legitimacy and trust, you can be sure that the treasures they help you discover will be worth their weight in gold. Set sail with BonusFinder today and unlock the vault to the best bonuses from the most trusted casino providers.
So, feel free to venture out and try new online casinos with the best bonuses. With BonusFinder, you can feel confident that you are playing with the most trusted providers in the industry. Take advantage of these bonuses and unlock the vault of online gaming possibilities.
Michael Jordan once said, "I can accept failure; everyone fails at something. But I can't accept not trying." Why not give it a try and unlock the vault of online gaming possibilities? With BonusFinder by your side, you can rest assured that you are playing with the best bonuses from the most trusted casino providers. So take a chance, and see what big winnings await you.
Here are four key takeaways from this article that readers can keep in mind:
Take advantage of the bonuses: Online casinos offer various bonuses to attract new players and retain existing ones. By carefully researching and comparing these bonuses, players can maximize their value and get the most out of their online gambling experience.
Look for reputable providers: With so many online casinos out there, it's important to do your due diligence and choose a trustworthy and reliable provider. Look for casinos licensed and regulated by reputable authorities and with a solid reputation for fair play and timely payouts.
Understand the terms and conditions: Before you sign up for a bonus or start playing at an online casino, ensure you understand the applicable terms and conditions. This includes things like wagering requirements, minimum deposits, and maximum payouts. By reading the fine print, you can avoid any unpleasant surprises.
Keep it fun and responsible: Finally, it's important to remember that online gambling should always be a fun pastime, not a way to make money or solve financial problems. Set a budget for yourself and stick to it, and only chase losses or bet what you can afford. With the right mindset and a little luck, online gambling can be a thrilling and rewarding experience.
As the famous gambling proverb goes, "The best bet you can make is on yourself." By following these tips and taking a responsible approach to online gambling, players can unlock the vault of exciting bonuses and trusted providers and enjoy all the thrills and excitement that the world of online casinos has to offer.