Franky Diamond – The Celebrity Jeweler who Instils Love for Diamonds using Instagram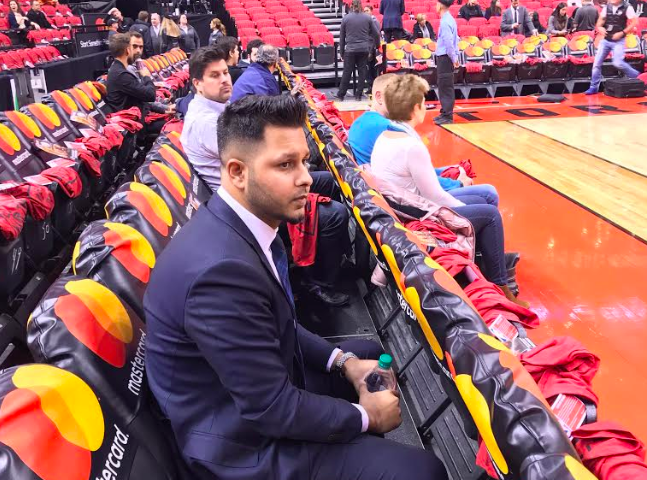 In the present age of social media, Instagram is the place to be for jewelry designers. What used to be a platform for sharing images of quaint little cafes or cute dogs has now become a powerful marketing tool for brands, independent artists, and entrepreneurs. For this reason, more and more people reliant on social media marketing are finding it essential to maintain a consistent and eye-catching feed that hooks the viewers, also the potential customers. One of them is the Toronto-based jewelry designer cum fashion influencer, Ali Lalani, also known as Franky Diamond.
Franky, an early adopter of social media, loves the community he's found on Instagram. And when he expresses himself as well as his work on Instagram, he builds an even stronger community. To date, Franky has sold hundreds of thousands of jewelry pieces, including rings, pendants, watches, and bracelets via Instagram. He firmly believes that age-old norms like the brick-and-mortar still shine bright when it comes to jewelry are meant to be broken. Having realized the cutthroat competition prevailing in the jewelry industry and the rising necessity of presenting craftsmanship, Franky embraced the world of social media that now boasts of active base thousands of followers on Instagram alone.
When talking about balancing work with social media management, he said, "Maintaining consistency and keeping the followers engaged is a big job. As a celebrity jewelry designer, or one may call me an artist, my duty is to not only post photos of my designs but bring life to them. But on the other hand, what's great is Instagram is fun and free. Having said that, there's no better platform than this to showcase the talent and generate leads." Whether people want to express themselves or use lifelike photos to best advantage, Franky says Instagram is the king of social engagement.
Through the means of attractive posts, stories, highlights, videos, and advertisements, Franky has managed to amass a pool of customers who are either celebrities, influencers, business tycoons, or just about anybody. His strong belief in adding a personal touch to the work he portrays makes him a coveted jewelry designer, as well as a social influencer, looked upon by many both in real and reel life. Even though there have been many other jewelers, jewelry designers, and jewelry brands who have placed their bet on Instagram to boost sales, what makes Franky different is his quest to integrate modernity to traditional forms of business. Today, as a lead influencer in the jewelry industry, he strongly advocates and recommends using the power of social media to promote work and skills through targeted ads and well-strategized initiatives.
He adds, "I use Instagram, Pinterest, and Twitter as storytelling platforms to generate brand awareness. To say, in particular, Instagram offers a great service in terms of product discovery, making it one of the very few mediums connecting customers and producers directly, at just the touch of a button. So far, this social platform has helped me build my brand, absorb inspiration from other bloggers, jewelry designers, and enthusiasts across the world, and gain clientele. What makes Instagram special is the fact that it is visually pleasing and not crowded."
Indeed, Franky, through his visual storytelling techniques, has mastered the art of creating a polished and cohesive Instagram feed that has left people wondering what launches next. In doing so, he has been successful in building a loyal social media following of users who not only engage with his content but show an equal amount of keenness in purchasing new jewelry collections.
The Fashion Behind This Issue of Maxim France Featuring Cole and Kelsea Moscatel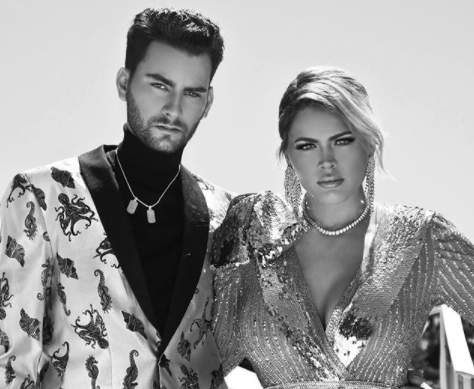 The gorgeous cover stars of this issue of Maxim France, Cole and Kelsea Moscatel, are the very first couple to be featured on the cover! The photos in this feature are striking along with the styling that accompanies it. Cole and Kelsea Moscatel are no strangers to the fashion world and it is no surprise that the clothes featured in this spread are spot on with the creative goals this issue has.
The shoot is sexy and business professional, the perfect mix that describes the power couple as a whole. Kelsea is seen in multiple shots in lingerie by Honey Birdette with a sexy blazer thrown over to complete the look. Cole is shot in an outstanding suit from Kamila Belmont and high-fashion loafers by the one and only Louis Vuitton. To tie together every look, Cole and Kelsea showcase designer footwear by Tom Ford, Louis Vuitton, Versace and YSL.
The Moscatel's have done it again and blown us away with their bold fashion choices. It is astounding how each and every photo embodies the same overall goal of being extremely business savvy while enticingly edgy at the same time. Cole and Kelsea are the young couple that can do it all, including killing their styles each and every time.