Franky Diamond – The Celebrity Jeweler who Instils Love for Diamonds using Instagram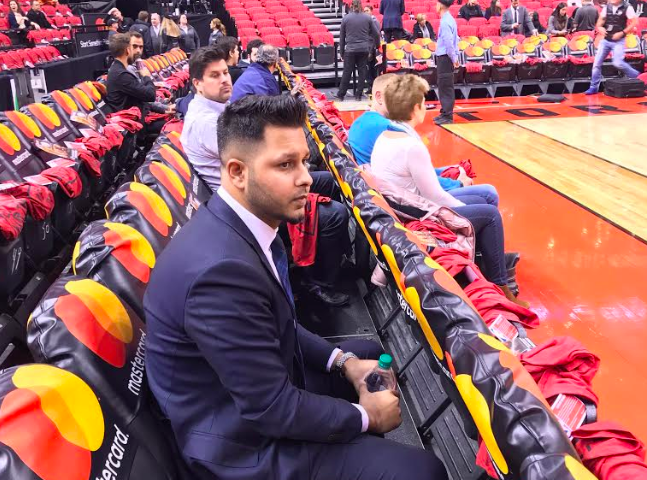 In the present age of social media, Instagram is the place to be for jewelry designers. What used to be a platform for sharing images of quaint little cafes or cute dogs has now become a powerful marketing tool for brands, independent artists, and entrepreneurs. For this reason, more and more people reliant on social media marketing are finding it essential to maintain a consistent and eye-catching feed that hooks the viewers, also the potential customers. One of them is the Toronto-based jewelry designer cum fashion influencer, Ali Lalani, also known as Franky Diamond.
Franky, an early adopter of social media, loves the community he's found on Instagram. And when he expresses himself as well as his work on Instagram, he builds an even stronger community. To date, Franky has sold hundreds of thousands of jewelry pieces, including rings, pendants, watches, and bracelets via Instagram. He firmly believes that age-old norms like the brick-and-mortar still shine bright when it comes to jewelry are meant to be broken. Having realized the cutthroat competition prevailing in the jewelry industry and the rising necessity of presenting craftsmanship, Franky embraced the world of social media that now boasts of active base thousands of followers on Instagram alone.
When talking about balancing work with social media management, he said, "Maintaining consistency and keeping the followers engaged is a big job. As a celebrity jewelry designer, or one may call me an artist, my duty is to not only post photos of my designs but bring life to them. But on the other hand, what's great is Instagram is fun and free. Having said that, there's no better platform than this to showcase the talent and generate leads." Whether people want to express themselves or use lifelike photos to best advantage, Franky says Instagram is the king of social engagement.
Through the means of attractive posts, stories, highlights, videos, and advertisements, Franky has managed to amass a pool of customers who are either celebrities, influencers, business tycoons, or just about anybody. His strong belief in adding a personal touch to the work he portrays makes him a coveted jewelry designer, as well as a social influencer, looked upon by many both in real and reel life. Even though there have been many other jewelers, jewelry designers, and jewelry brands who have placed their bet on Instagram to boost sales, what makes Franky different is his quest to integrate modernity to traditional forms of business. Today, as a lead influencer in the jewelry industry, he strongly advocates and recommends using the power of social media to promote work and skills through targeted ads and well-strategized initiatives.
He adds, "I use Instagram, Pinterest, and Twitter as storytelling platforms to generate brand awareness. To say, in particular, Instagram offers a great service in terms of product discovery, making it one of the very few mediums connecting customers and producers directly, at just the touch of a button. So far, this social platform has helped me build my brand, absorb inspiration from other bloggers, jewelry designers, and enthusiasts across the world, and gain clientele. What makes Instagram special is the fact that it is visually pleasing and not crowded."
Indeed, Franky, through his visual storytelling techniques, has mastered the art of creating a polished and cohesive Instagram feed that has left people wondering what launches next. In doing so, he has been successful in building a loyal social media following of users who not only engage with his content but show an equal amount of keenness in purchasing new jewelry collections.
Change Your Life Spells – Life Changing Spells That Work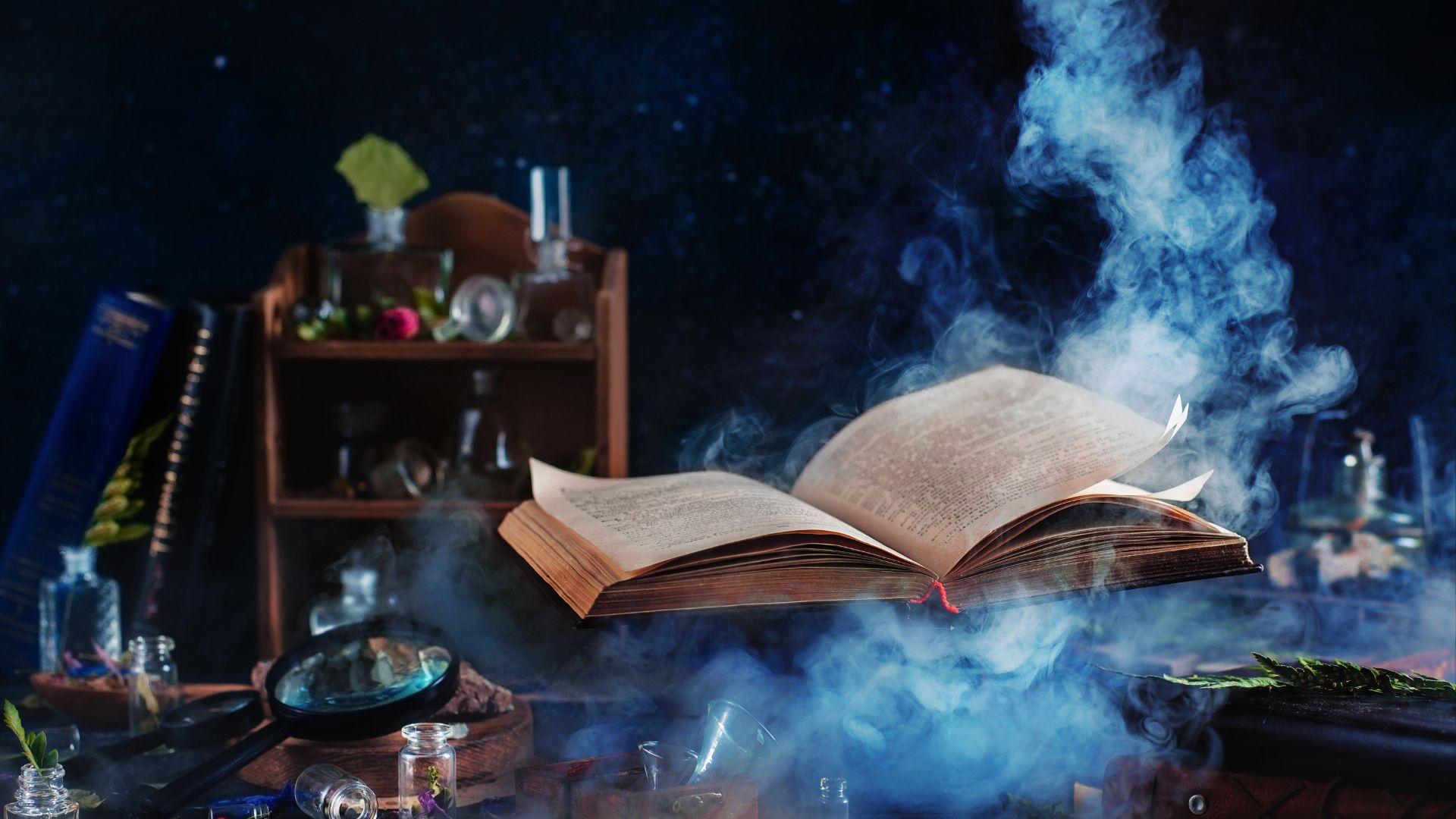 If you are looking to enhance your life through the art of spell casting, then there is a correct way to do it. Casting a spell yourself can work, however the majority of the time people do not get results. The best way to go is to have a professional coven perform the casting to ensure the best results. When you have a group of experienced witches and warlocks casting a spell on your behalf, the results tend to be strong because everyone is putting their energy into the universe with intentions to produce a specific outcome. This outcome can be a variety of different things such as bringing two people back together again, increasing finances, bring luck and positive energy into your life and protect you from negative energy.
Changing your life in 2023 can begin with having a professional spell cast to bring the change you desire to fruition. Who is the best spell caster to perform a life changing spell? Warlockmagicspells.com has a coven of 18 experienced members that assist in the casting of every spell. Some spells take a few nights to cast. How long does it take to get results from a spell? The time frame varies from person to person but this specific coven says that it takes 3 days to 90 days to get results. What happens if you are unhappy with the results after 90 days? They offer a promise guarantee that if you are unhappy with the results of your spell after 90 days then they will recast it and add extra energy into your spell work to make it stronger. 
Case Results
We tested the results of the spells cast by the members of warlock magic spells. The first person we interviewed told us about her story. "My fiancé of 5 years reconnected with his ex-girlfriend from high school after running into her at his work. They had an affair for a short period of time before he told me that his feelings were changing. He said that he still loved her and needed to see where this goes. I was devastated because we were planning a wedding and he just gave up! We didn't have any major problems prior to him running into his ex and she just ruined everything! I reached out to Daniel from warlock magic spells and had a return and bind spell cast. He told me that it would speed up their relationship where it would fizzle out fast and the problems that they had in the past that broke them up would resurface. Well…a month later I got a text from my boyfriend telling me everything that I wanted to hear. He said that he made the biggest mistake of his life and wanted to work things out with me. He said that he will never have wondering eyes again and will do anything to make our relationship work. He literally begged for my forgiveness! I was relieved. We had a lot of work to do on building trust again but we got through it and came out on top! We are back on track to get married and after couples counseling, we were able to sort out some trust issues. I know it was because of the spell that I was able to get him back so fast. I think if I didn't have this spell cast it could have taken years before they broke up and then I probably would've moved on. I'm grateful that I stumbled across an article about spell casting because it changed my life and the outcome of my relationship!"
Another person we interviewed that had a life changing spell cast was one who had financial issues. He was on the brink of financial ruin when he decided to do a lottery spell. "I lost my job as the VP of a logistics company. Due to covid, our business went down significantly. I had a lot of savings, but it got depleted over time. Since the logistics industry was hit hard with the pandemic, I had a hard time finding work. 6 months later I started to fall behind on my mortgage. I took a gamble on a scratch off lottery spell. I didn't have a lot of money to spend on spell casting but my cousin won a lot of money shortly after he had a money spell cast so I figured I would try it. I had warlock magic spells cast a lottery spell directed towards scratch off lottery games. I hit a first place prize of $10,000 shorty after that! It definitely helped me pay some bills and get back on my feet until I found another job."
The conclusion we have drawn is that change your life spells do work!