Dr. Jarrett on how his outlook for life changed after he outlived a Plane crash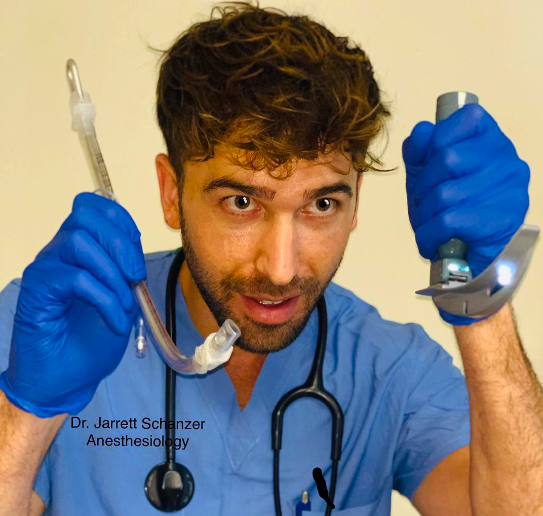 Doctor Jarrett survived a plane crash when he was a nine-year-old boy. After this, he discovered a fresh value for life and strong willpower to dedicate his life to public service and saving lives by becoming a doctor. 
December 20 ,1995, which was supposed to be the start of a fun vacation for young Jarrett and his family, became a nightmare. Caught in a snow blizzard, their plane crashed on the JFK Airport. Fortunately, Jarrett and his family lived through this accident. 
It is facing death, that gives a clear perspective to the survivors that how beautiful life is and how gifted they are. Jarrett was thankful to have lived through and made up his mind to help other people understand the brevity of life and live to the fullest. 
Jarrett made up his mind; he wanted to be a doctor. He worked hard and tough to live his dreams. Qualified to take the Hippocratic Oath, he now assists people to fight their ailments. It became his destiny, his drive, and his mission. 
Popularly known as Doctor Jarrett on Instagram, he has a noble educational background. He graduated from the Summa Cum Laude in Bachelor of Science and did his Honors in Exercise Physiology from Rutgers University in 2008. He also acquired a Master's degree in Science- Human Nutrition from Columbia University in the year 2009. Finally, in 2013, he graduated from Rowan University as Doctor of Osteopathic Medicine (D.O.). He served at St Joseph's Regional Medical Center in the Anesthesiology Residency, and in 2018, he graduated as Attending Anesthesiologist. 
This information showcases that Doctor Jarrett is the type of working professional who prefers to keep himself engaged with work. But even with this busy schedule, he has made time for other social duties. He volunteers at a hospital as EMT, works as a guide for potential students, publishes research papers as a nutritionist/ sports trainer, and tutors other premed juniors. 
During an emergency case, Dr. Jarrett also saved a man's life by performing CPR at a local Sushi Diner. He has also performed the Heimlich Maneuver to save a middle-age man from choking during a party. His commitment towards his ethics and drive for helping others got him in the list of Top 100 most eligible singles of 2018 of Business Insider. Jarrett aspires to be the star of a short skit, just like his third-cousin – Stephen Dorff, an American actor. 
Being a health influencer on social media, with almost a million followers on Instagram, Doctor Jarrett frequently mentions: "Give them your entire heart, but don't forget to have some fun too."
A resident of New York City has left this big-town for his birthplace – the Sunshine State. Working as an attending Anesthesiologist, he has expertise in managing perioperative functions and patient care. He anesthetizes patients regularly for general and complex surgical operations, apart from emergency cases. He is a clinical professor/educator in Miami, for the operating rooms for nurse anesthesiologists, junior doctors, and health professions trainees. 
He says that his main aim is to continue as an Anesthesiologist, but also to involve aesthetic medicine for assisting others in feeling and looking younger.
When we look back on the day of the plane crash that almost took his life, we see that it changed his life for good. Dr. Jarrett feels to be blessed to have survived and given life for helping people around him live life to the fullest. 
Impacting Lives Will Always Come First – Avi Grondin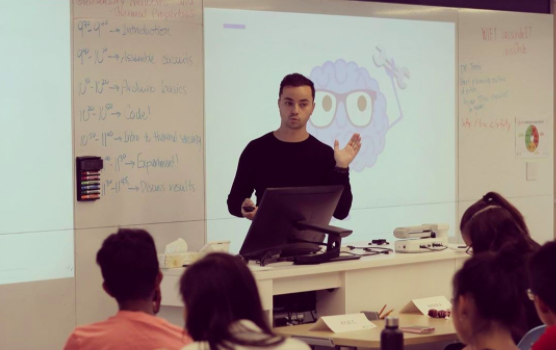 The purpose of human existence is to help other people reach their fullest potential in life. We are created unique, with varying degrees of light and awesomeness, to help others become better versions of themselves while we become ours. Avi Grondin, CEO of Variance Marketing, believes that human existence has grown over the centuries because humans became so good that they gave others the license to become better.
Avi Grondin has had speaking opportunities at the TedX stage in Canada and has been featured in some of the country's top business magazines, continually speaks of impact as the core of every social purpose. Avi reiterates that there is a need for every person to recalibrate their minds to become more impactful and more human-centric in their dealings. For Avi, the moment we shift our work's focus from being rich and accumulating wealth to impacting lives and changing the narratives of those around us, we become better humans and make way more money in the process. And the world is better for it.
In his TedX speech, Avi said that he has learned from his mother and his clients that creating positive impacts has ripple effects. The effects spread to different people at different times. There are too many people whose sole aim of doing business is to make money. While this is good, Avi points out; it isn't sustainable. It doesn't meet the core requirement of our purpose.
Avi will never agree that making profits comes before making an impact. He agrees that businesses should make money. What he disagrees on, he said during one of his speeches, is for the money-making process to trump the impact-delivering.
"Whenever I speak to people, young or old, I feel good, somewhat fulfilled. You know why?" Avi asks his audience. "It is because I know that I am impacting lives, helping people see the light in themselves, helping them get better," he says.
 Avi is a serial entrepreneur with years of experience growing businesses. His marketing agency, Variance Marketing, has been at the forefront of helping many small and big companies make the most of their marketing. Avi says he offers value and makes an impact through his company when he creates and delivers marketing strategies to his clients.
'The work that I do as a marketer is impactful. While many may see it as making sales, it goes beyond that. We not only improve sales; we also help the customers with the valuable content necessary to nurture their prospects. It is a win-win situation for all parties involved," Avi says.
Avi is also delving into the retail cannabis space and sees his new dispensary chain, ModernDay Cannabis, as another way he can impact people's lives. 
"For every tree we buy, we plant trees," Avi said about his new cannabis business. The savvy businessman, 24, has made it his life's work always to give back, and make an impact with whatever he does. It is still about making the world better."
To follow Avi Grondin's journey and get first-hand info, click his covers on Instagram, facebook and LinkedIn today!