Dr. Jarrett on how his outlook for life changed after he outlived a Plane crash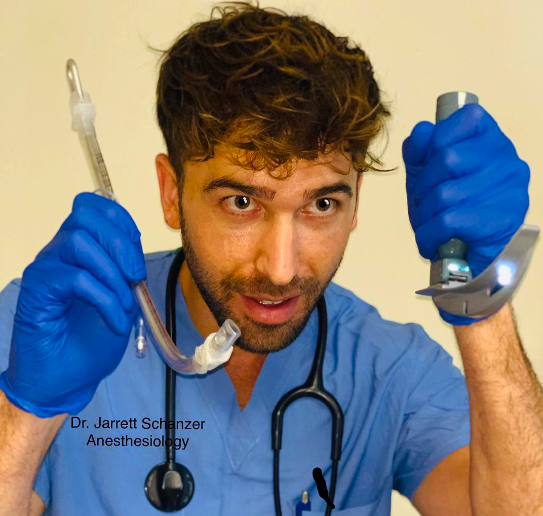 Doctor Jarrett survived a plane crash when he was a nine-year-old boy. After this, he discovered a fresh value for life and strong willpower to dedicate his life to public service and saving lives by becoming a doctor. 
December 20 ,1995, which was supposed to be the start of a fun vacation for young Jarrett and his family, became a nightmare. Caught in a snow blizzard, their plane crashed on the JFK Airport. Fortunately, Jarrett and his family lived through this accident. 
It is facing death, that gives a clear perspective to the survivors that how beautiful life is and how gifted they are. Jarrett was thankful to have lived through and made up his mind to help other people understand the brevity of life and live to the fullest. 
Jarrett made up his mind; he wanted to be a doctor. He worked hard and tough to live his dreams. Qualified to take the Hippocratic Oath, he now assists people to fight their ailments. It became his destiny, his drive, and his mission. 
Popularly known as Doctor Jarrett on Instagram, he has a noble educational background. He graduated from the Summa Cum Laude in Bachelor of Science and did his Honors in Exercise Physiology from Rutgers University in 2008. He also acquired a Master's degree in Science- Human Nutrition from Columbia University in the year 2009. Finally, in 2013, he graduated from Rowan University as Doctor of Osteopathic Medicine (D.O.). He served at St Joseph's Regional Medical Center in the Anesthesiology Residency, and in 2018, he graduated as Attending Anesthesiologist. 
This information showcases that Doctor Jarrett is the type of working professional who prefers to keep himself engaged with work. But even with this busy schedule, he has made time for other social duties. He volunteers at a hospital as EMT, works as a guide for potential students, publishes research papers as a nutritionist/ sports trainer, and tutors other premed juniors. 
During an emergency case, Dr. Jarrett also saved a man's life by performing CPR at a local Sushi Diner. He has also performed the Heimlich Maneuver to save a middle-age man from choking during a party. His commitment towards his ethics and drive for helping others got him in the list of Top 100 most eligible singles of 2018 of Business Insider. Jarrett aspires to be the star of a short skit, just like his third-cousin – Stephen Dorff, an American actor. 
Being a health influencer on social media, with almost a million followers on Instagram, Doctor Jarrett frequently mentions: "Give them your entire heart, but don't forget to have some fun too."
A resident of New York City has left this big-town for his birthplace – the Sunshine State. Working as an attending Anesthesiologist, he has expertise in managing perioperative functions and patient care. He anesthetizes patients regularly for general and complex surgical operations, apart from emergency cases. He is a clinical professor/educator in Miami, for the operating rooms for nurse anesthesiologists, junior doctors, and health professions trainees. 
He says that his main aim is to continue as an Anesthesiologist, but also to involve aesthetic medicine for assisting others in feeling and looking younger.
When we look back on the day of the plane crash that almost took his life, we see that it changed his life for good. Dr. Jarrett feels to be blessed to have survived and given life for helping people around him live life to the fullest. 
The Benefits Of Staff Training And Development In Geriatric Care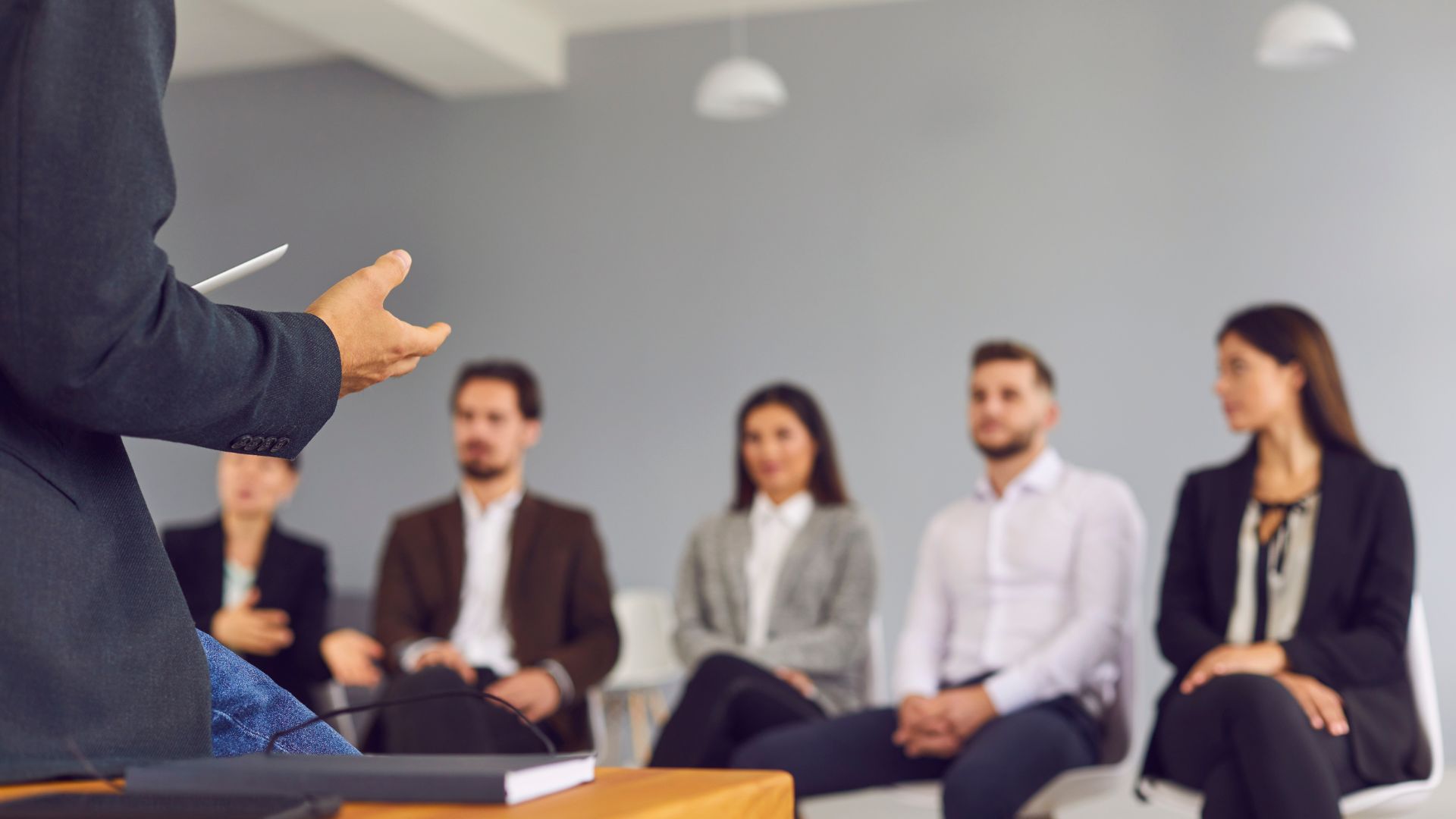 Staff training and development are critical in the senior care industry to ensure high-quality care for elderly patients. As the population ages, the demand for senior care is increasing, and the quality of care provided by staff can significantly affect patients' physical and mental health. Therefore, business owners must invest in staff training and development to ensure optimal patient care and achieve business success. Lisa Winters, New York City, explores the benefits of staff training and development in geriatric care.
Enhance Patient Care
The primary focus of senior care is to provide quality care to elderly patients, and staff training and development contribute to this aspect significantly.
Properly trained staff understand the unique needs of elderly patients, such as medication management, mobility assistance, and specialized therapy. Training ensures staff knows the latest techniques and best practices for geriatric patients.
Staff development also helps employees recognize factors that affect an elder's physical and mental health, enabling them to provide personalized care.
Better Healthcare Outcomes
Proper staff training and development can lead to better healthcare outcomes for seniors. Employees who understand managing chronic health conditions can provide better care and help prevent complications.
Additionally, staff who are trained in fall prevention can reduce the number of falls that occur in the facility, leading to reduced hospitalizations and improved resident health.
Improve Staff Productivity
Training and development allow employees to learn new and refine old skills, making them more productive in their work. Regular training sessions help employees stay updated with new tools or procedures that could help them perform their job more effectively.
Increased productivity eventually translates into better patient care, reduced employee turnover, and improved business operations.
Retain Employees
Staff development programs give employees a sense of career development, vital to retention. Opportunities to advance and broaden their skills through training can motivate employees to stay within the company.
Employers can benefit from reduced staff turnover, improved productivity, and a stable workforce.
Increased Staff Confidence
Training and development can increase employee confidence by providing new skills and knowledge to perform their job correctly.
When properly trained, employees are more willing to take on new responsibilities and more challenging tasks, avoiding mistakes that can lead to poor patient care or safety hazards. Confidence in their abilities improves staff morale, leading to better teamwork and more effective operations.
Improved Communication
Effective communication is crucial in senior care, as employees must work together to meet the needs of residents.
Staff training and development can improve communication skills, helping staff members communicate effectively with residents, families, and coworkers. Improved communication can improve care coordination, increase resident satisfaction, and reduce misunderstandings.
Compliance With Regulations
The geriatric care industry is highly regulated to safeguard patients and the staff. Refresher training on regulatory requirements is essential to avoid violations that could harm patients and result in significant fines.
Training and development around sensitive issues such as patient confidentiality or infection control can also ensure that staff follows the established guidelines, protecting patients from harm.
Reduced Costs
Although investing in staff training and development may seem expensive, it can result in cost savings in the long run when well-trained staff is better equipped to identify potential issues before they become significant problems, reducing the need for expensive interventions.
Improved Reputation
Providing high-quality senior care requires a team of well-trained and knowledgeable staff. When staff are well-trained and developed, this can lead to an improved reputation for the organization providing the care.
Families and seniors are more likely to trust an organization that invests in its staff and provides quality care.
Conclusion
Lisa Winters, New York City, believes staff training and development are central to the success of geriatric care facilities. Investing in employee education can improve patient care and business operations, increase employee retention, higher employee morale, and adherence to regulatory compliance. Business owners should prioritize staff training and development to ensure optimal patient care and provide a supportive work environment.