Here's How to Change Your Car Battery Safely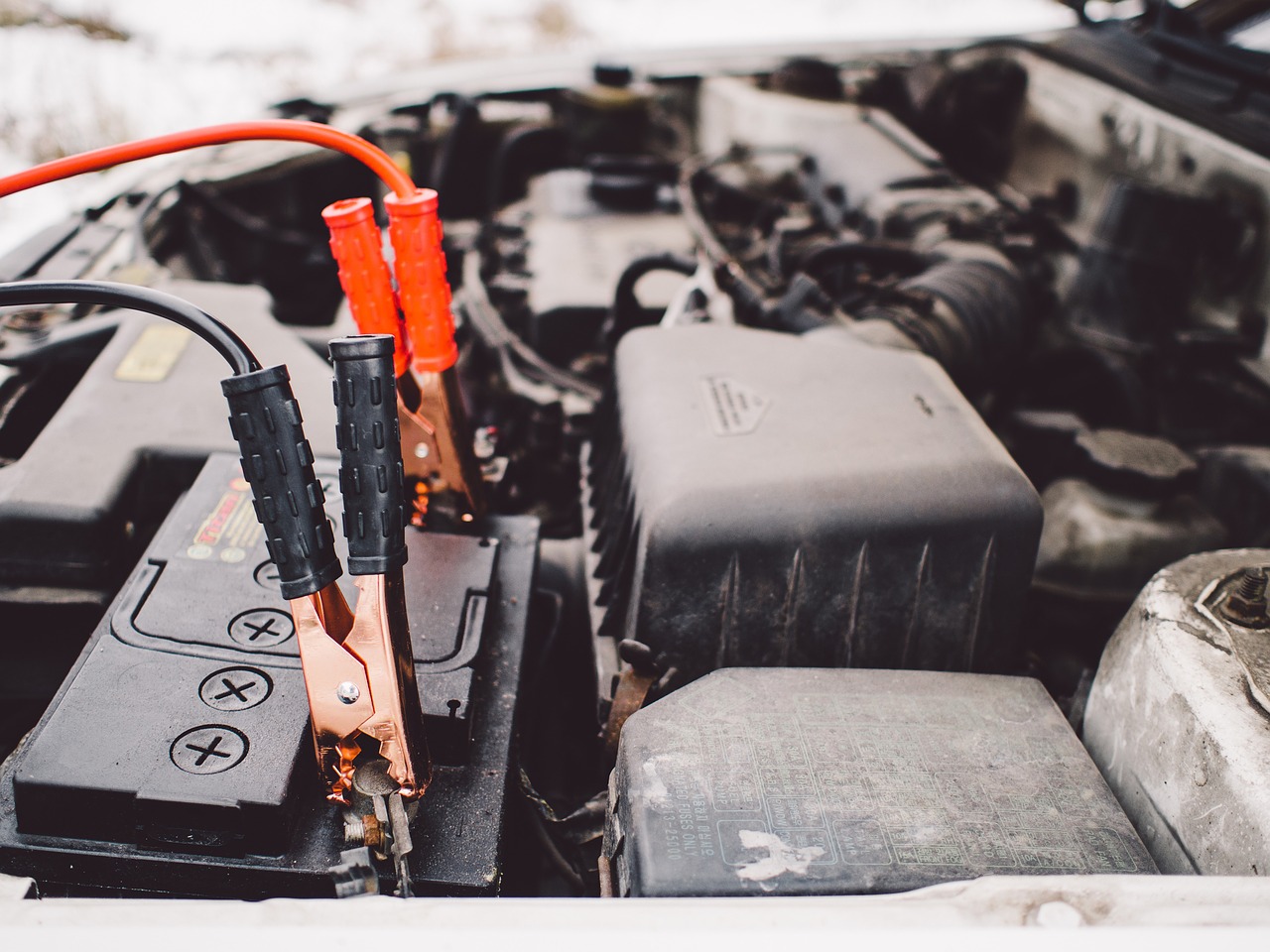 While it is true that sometimes you will need to take your car to a garage for certain maintenance tasks, often you will find that you can do it yourself which can be a great way to make big savings – you also get a great deal of satisfaction completing the work yourself too. Changing the car battery might seem like a major job but it is actually one of the more straightforward maintenance tasks to complete – read on to find out how.
Locating the Battery
First, you need to find the battery which you can do by looking in the owner's manual but is usually under the hood in a corner of the engine bay. Sometimes there will be a case covering the battery which can be easy to remove with a spanner from somewhere like RS Components.
Disconnecting the Terminals
Next, you will want to disconnect the terminals which is a simple task. Similar to the common household batteries that you use, there is a positive and negative terminal connecting to the car. You can normally release the battery with a quick-release clamp and you should disconnect the negative (-) terminal end first while making sure that the wrench (if required) never touches both terminals at the same time. Do the same with the positive (+) terminal.
Removing the Battery
To remove the battery once disconnected from the terminal, you will need to use a socket wrench to undo the strap or metal plate holding the battery in place and then lift the battery out (keep in mind that they can be heavy).
Installing the New Battery
Carefully position the new battery in place and tighten then strap or metal plate to secure it. Connect the positive terminal first this time (while making sure that the wrench does not come into contact with metal) and repeat for the negative terminal. It is then simply a case of making sure that everything is tight (but not too tight), double-checking that you have left no tools in the engine bay, closing the hood and testing your new battery by starting the car. Sometimes, replacing the battery will reset the car stereo so make sure that you know the code before starting.
Follow these steps to safely replace your car's current battery. This is a task that sounds more intimidating and complex than it actually is and completing the work yourself will save you a tidy sum while giving you immense satisfaction knowing that you have done the work yourself.
Chillout Radio is Offering the Best Music to Relax to

Research by Stanford music just proved that listening to music can relieve stress; that's what Chillout Radio does. With the schedule everyone is keeping, working nine to five, life becomes stressful. People visit doctors and therapists to relieve their stress.
Music is also an excellent way to get rid of all the stress, and now there is a research to prove it. According to the study, listening to music between 8 to 5 hertz can cause relaxation and can also induce sleep.
Chillout Radio is a great place to listen to the music of your choice. One can download the app on android as well as the iPhone. It has different types of music for everyone.
Students who want to get into a study zone can listen to music that increases their focus. People who are at a spa can also use Chillout Radio and listen to spa music. There is chillout music for work as well. It will make work more fun and exciting.
The motto of Chillout Music is to let go of the stress and worries and do what makes you happy. That's why they offer music as a soothing balm. Their music and articles are highly curated and have the finest details that benefit the visitors.
Chillout Radio station is the best place to visit after a stressful day. One can just turn up the volume and enjoy a chill session. A visitor can enjoy the chillout radio services in the UK, New Zealand, United States, Canada, and Australia only. There is a mobile-friendly app of Chillout Radio, and one can get it from play store or apple store easily.