Capacity Rated as the Most Important Factor when Selecting Backpacks for Kids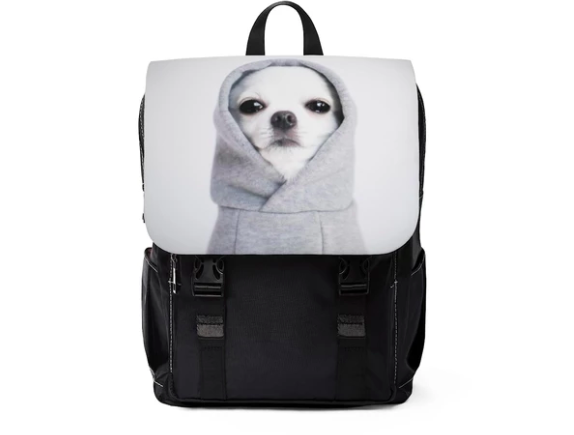 Every kid going to school needs a backpack, and the selection of which one has always been tough for parents. While most of the schools do not put restrictions on what types of backpacks kids use, many give a lot of books to students to take home. In such cases, when surveyed parents from different corners of the world, capacity was rated as the most important factor to consider for the backpacks.
Many countries like India are also setting the weight limits on the school backpacks to make the life of students at home easier. Such limits may help prevent damage to children's backs from heavy books on their way from school to home. Many parents shared that picking an ideal backpack with sufficient capacity is really a tough decision. Too much of empty backpack is uncomfortable for children, while heavily stuffed backpack of greater capacity puts a lot of force on the backbone of children. To tackle this situation, there is an awesome backpack by Burnt My Taco that can reduce the some of the tensions for these parents. Both comfort, coupled with trend setting designs like these, are also these book bags are great choice for both younger children through college students.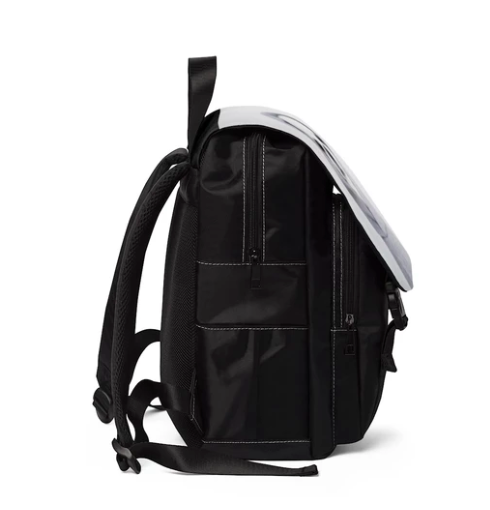 What Can You Do?
What are some other things you can do to help reduce the weight of your child's backpack? Consider getting a second set of textbooks to keep at home for your child. Weigh your child's backpack, it should ideally be no more than 10-15% of their body weight to carry.
Lighten the load.

Consider talking to school administrators or speak up at PTA or school board meetings if you have a concern for the weight of your child's bag coming home.

The school may be able to offer some additional time for children to get to lockers during the day to exchange books in between classes.

Your local legislators may be able to offer help as well.

Many US schools have already switched over to using laptops and laptop bags for that matter, and document sharing systems which can help reduce weight of a child's bag.

Backpacks that are used to carry heavy books should not have narrow straps that dig into the shoulders can interfere with circulation and nerves. These types of straps can lead to tingling, numbness, and weakness. Look for a backpack with multiple compartments to help distribute the weight which is ideal.

Improper backpack use may also eventually lead to bad posture. Younger children may be especially at risk for backpack-related injuries because they are just smaller and may carry loads that are heavier in proportion to their body weight. Again, check the weight of your child's bag in proportion to their own body weight.

Besides capacity, there are some more factors that play an important part in deciding the best backpack for kids. Straps of the bag should be comfortable for the shoulders, and the bag itself should protect books from inclement weather.
What Can Your Kids Do?
Lift properly, teach your child to bend at the knees.

Load heaviest items closest to the center of your back.

Kids who sling a backpack over one shoulder as many do, may wind up leaning to one side to offset the extra weight.

Encourage your child to use a backpack with two shoulder straps to help prevent lower and upper back pain and strain their developing shoulders and neck.
Since it is really all about the kids, the design and color of school bags, laptop backpack, and travel backpacks are also very important. Mostly, kids pick those designs that they may see around them in their lives and make them happy. Brand is the least important factor for the parents and for many kids, the brand does not even matter at all. Many brands do not focus much on making both comfortable and designer bags for kids. Thankfully there are still some good companies out there like the one we found ourselves, that can offer a great solution for both parents concerns for functionality in a design that kids no matter what their age, are sure to love.
The Benefits Of Staff Training And Development In Geriatric Care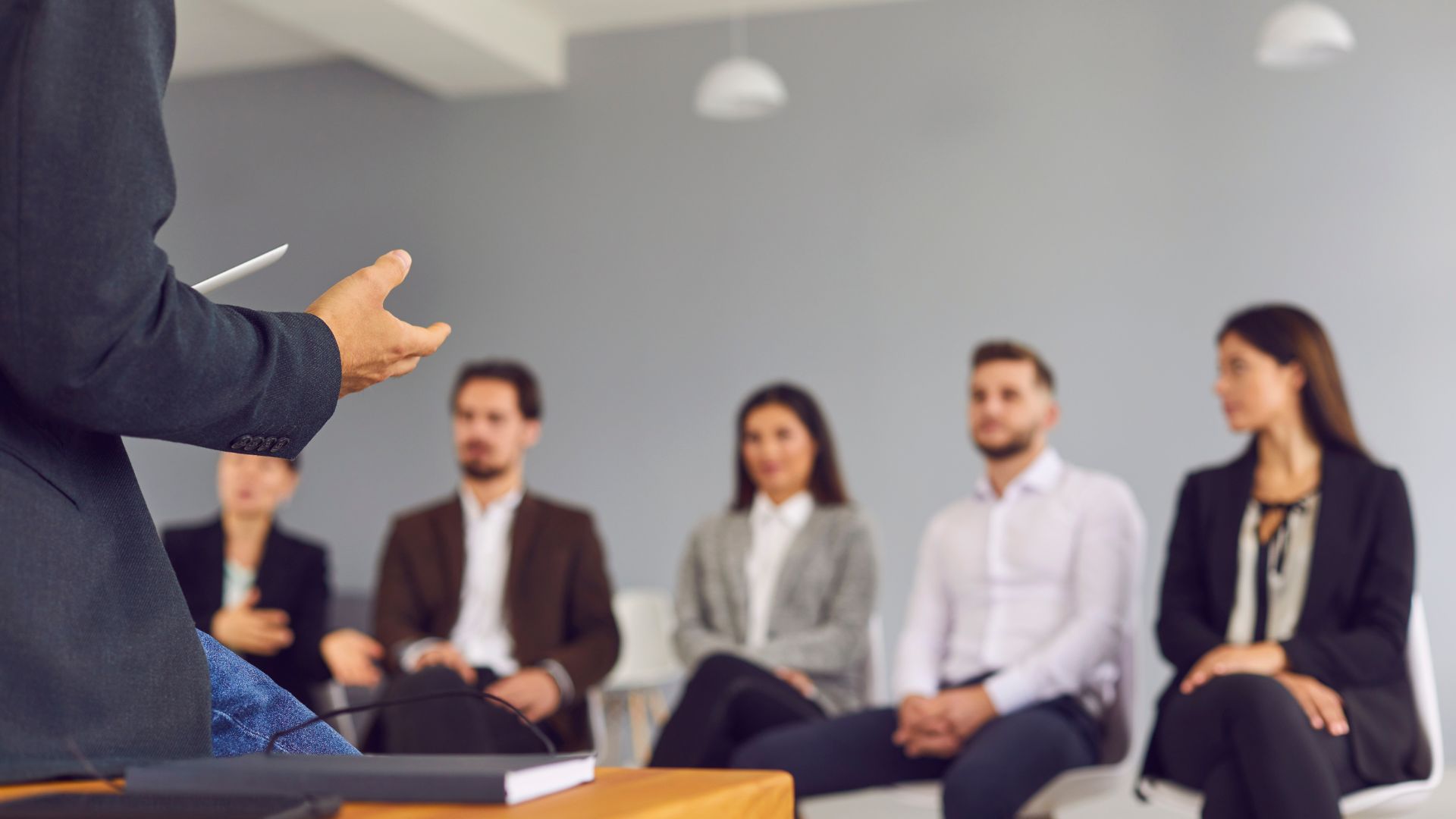 Staff training and development are critical in the senior care industry to ensure high-quality care for elderly patients. As the population ages, the demand for senior care is increasing, and the quality of care provided by staff can significantly affect patients' physical and mental health. Therefore, business owners must invest in staff training and development to ensure optimal patient care and achieve business success. Lisa Winters, New York City, explores the benefits of staff training and development in geriatric care.
Enhance Patient Care
The primary focus of senior care is to provide quality care to elderly patients, and staff training and development contribute to this aspect significantly.
Properly trained staff understand the unique needs of elderly patients, such as medication management, mobility assistance, and specialized therapy. Training ensures staff knows the latest techniques and best practices for geriatric patients.
Staff development also helps employees recognize factors that affect an elder's physical and mental health, enabling them to provide personalized care.
Better Healthcare Outcomes
Proper staff training and development can lead to better healthcare outcomes for seniors. Employees who understand managing chronic health conditions can provide better care and help prevent complications.
Additionally, staff who are trained in fall prevention can reduce the number of falls that occur in the facility, leading to reduced hospitalizations and improved resident health.
Improve Staff Productivity
Training and development allow employees to learn new and refine old skills, making them more productive in their work. Regular training sessions help employees stay updated with new tools or procedures that could help them perform their job more effectively.
Increased productivity eventually translates into better patient care, reduced employee turnover, and improved business operations.
Retain Employees
Staff development programs give employees a sense of career development, vital to retention. Opportunities to advance and broaden their skills through training can motivate employees to stay within the company.
Employers can benefit from reduced staff turnover, improved productivity, and a stable workforce.
Increased Staff Confidence
Training and development can increase employee confidence by providing new skills and knowledge to perform their job correctly.
When properly trained, employees are more willing to take on new responsibilities and more challenging tasks, avoiding mistakes that can lead to poor patient care or safety hazards. Confidence in their abilities improves staff morale, leading to better teamwork and more effective operations.
Improved Communication
Effective communication is crucial in senior care, as employees must work together to meet the needs of residents.
Staff training and development can improve communication skills, helping staff members communicate effectively with residents, families, and coworkers. Improved communication can improve care coordination, increase resident satisfaction, and reduce misunderstandings.
Compliance With Regulations
The geriatric care industry is highly regulated to safeguard patients and the staff. Refresher training on regulatory requirements is essential to avoid violations that could harm patients and result in significant fines.
Training and development around sensitive issues such as patient confidentiality or infection control can also ensure that staff follows the established guidelines, protecting patients from harm.
Reduced Costs
Although investing in staff training and development may seem expensive, it can result in cost savings in the long run when well-trained staff is better equipped to identify potential issues before they become significant problems, reducing the need for expensive interventions.
Improved Reputation
Providing high-quality senior care requires a team of well-trained and knowledgeable staff. When staff are well-trained and developed, this can lead to an improved reputation for the organization providing the care.
Families and seniors are more likely to trust an organization that invests in its staff and provides quality care.
Conclusion
Lisa Winters, New York City, believes staff training and development are central to the success of geriatric care facilities. Investing in employee education can improve patient care and business operations, increase employee retention, higher employee morale, and adherence to regulatory compliance. Business owners should prioritize staff training and development to ensure optimal patient care and provide a supportive work environment.