CBD-infused Drinks Can Now Help Restaurants Offset Declining Alcohol Sales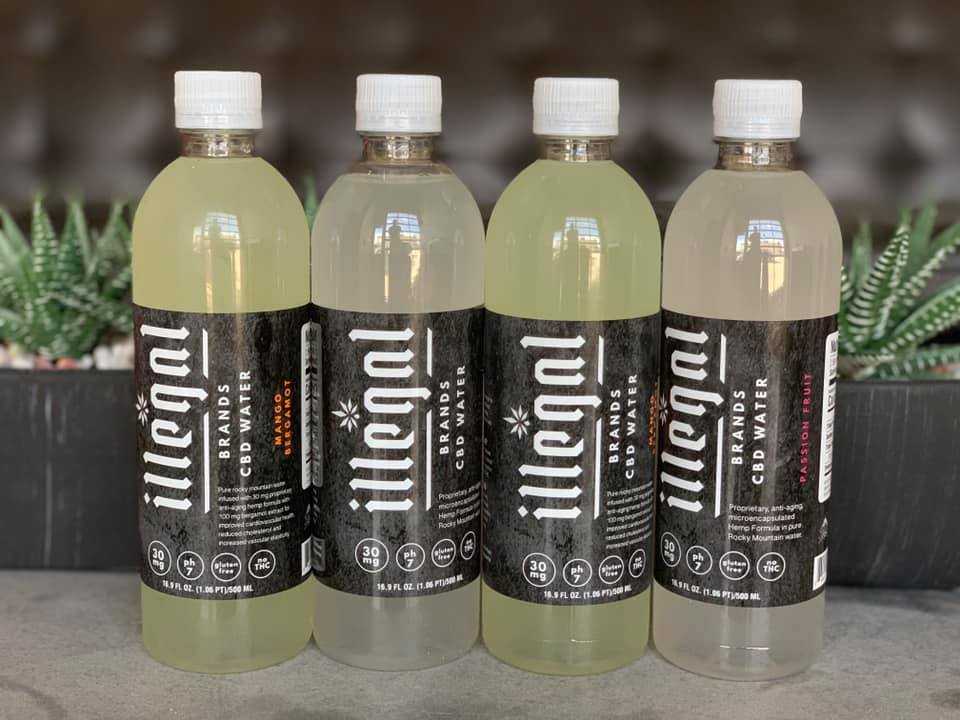 CBD-Infused drinks offer a way for restaurants to offset declining alcohol sales and West Coast Ventures Corp (OTC: WCVC) is leading the charge.
Restaurateurs are in for a hard time. Despite the fact that people have more disposable income to pay for a dinner out, their preferences are changing. Healthy lifestyles are trending and more restaurant guests are opting to skip the wine in favor of table water. With alcohol making up between 20-50% of the average restaurant's revenue that's a big gap to fill. West Coast Ventures Corp (OTC: WCVC) is taking a proactive step to solve the problem.
Mind the margins
Alcohol is facing an existential crisis. Rising awareness of health risks associated with drinking alcohol have helped to fuel a sustained decline in the sale of wine, beer and other alcoholic beverages. General sales fell 0.8% in 2018, continuing the decade-long trend with no end in sight.
"Staying in became the new night out," said Danny Brager, vice president of beverage alcohol at The Nielsen Co. (NLSN). As people decide to skip on liquor, restaurants' revenues shrink, prompting them to look for alternatives that could fill the expanding vacuum.
Cannabis-infused dining
The Farm Bill put non-psychoactive hemp on the menu across the United States. Unlike the THC induced "high," normally associated with marijuana hemp contains mostly cannabidiol or CBD. This cousin of THC is devoid of the usual psychoactive properties, thus giving it more of a mild and "medicinal" character.
Renowned for its ability to dull pain and soothe anxiety, CBD is gaining traction. 74% of consumers believe cannabis to be more healthy than alcohol. For the restaurant industry in particular the National Restaurant Association found that 3 in 4 chefs named CBD-infused food a hot trend in 2019.
Cannabis beverages represent the most interesting subsector of the industry, predicted to be worth as much as $1.4 billion by 2023. CBD infused beverages have the advantage of being legal at a federal level, and so long as nobody makes unfounded health claims, being tolerated by the FDA.
Partnering for power
CBD drinks don't only represent an alternative to alcoholic beverages. Many big cannabis players are betting on the fact that those uninterested in recreational marijuana may still develop a taste for CBD. This has lead to a number of big JVs between cannabis and alcohol companies.
The number one Canadian grower, Canopy Growth Corp. (CGC) has struck a deal with Constellation Brands (STZ) to produce cannabis-infused drinks. Molson Coors Brewing Company (TAP), has announced an agreement with HEXO Corp. (HEXO) and Tilray, Inc. (TLRY), another top ten pot stock, has teamed up with AB InBev (BUD) – the maker of Budweiser beer.
Whilst most of these companies are still figuring out how to enter the CBD space one American restaurant stock has beaten them to the punch, no pun intended.
West Coast begins in Denver
West Coast Venture Group (OTC: WCVC) has made headlines with their Illegal Burger chain, which combines fast-casual dining with CBD infused burgers and their iconic Illegal Brands infused water. The company's locations in Denver, one of the most cannabis-friendly cities in the country, have seen great success with the Illegal Burger in Writer Square, located in Downtown Denver on track to exceed $1 million in sales this year.
WCVC is America's first CBD restaurant stock and the first one to supply their locations with Illegal Brands CBD Water. Containing 30mg of CBD per serving, the water comes in passionfruit and mango-bergamot flavors and contain no artificial flavorings and zero added sugars.
The company has tapped into the CBD and health trend and married it good local food and a cool aesthetic. They have started to replicate this success with Illegal Pizza in Florida and plan to open a number of new restaurants, as well as sell their products online.
Pleasures for the new generation
People will always want a bit of a buzz with their meal. While they may no longer reach for a glass of bubbly, and lighting up a joint in a crowded restaurant will likely remain a faux pas, CBD infused drinks offer an innovative way to adapt to the new reality. Companies like WCVC will lead the way but it won't be long until you see CBD on a menu near you.
What to Consider Before Buying a Compact Tractor for Your Country Property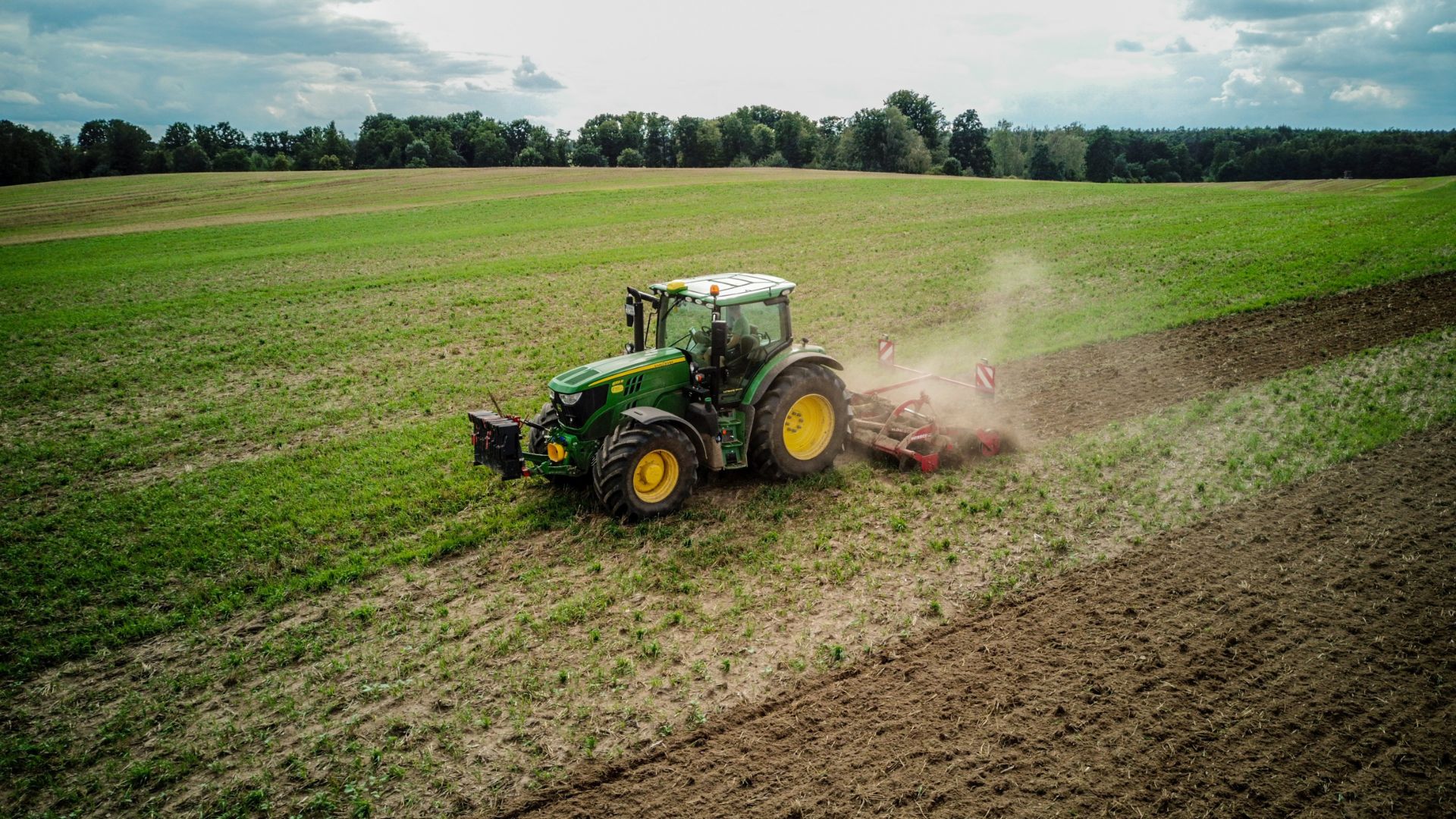 While some people dream of buying a home in a city or suburb, others dream of purchasing a home on a rural lot with acreage, a drilled well, and fruit trees. 
Rural living isn't everyone's cup of tea, but there are some advantages to packing up and moving to the country. The air is cleaner, wildlife is abundant, and the population density is low. But leaving the conveniences of the cities or suburbs for a rural homestead means you'll have a lot more on your daily to-do list than you ever thought possible.
One piece of equipment you'll want is a tractor. A compact or sub-compact tractor will meet the needs of most landowners. Whether for mowing the lawn, tilling the garden, moving logs, or doing other things, a tractor can be a godsend when you relocate to the country.
Consider your use cases for a tractor to get the right one. While budgeting is vital, opt for quality over saving a few bucks. The right equipment will serve you and yours well for many years. Remember to buy from a tractor dealer selling top brands to get the product and service you need.
When looking for the right tractor for your homestead, here are some things to consider.
Horsepower
Horsepower is one of the things to consider before buying a tractor. When you visit a tractor dealership, tell the salesperson your use cases for a tractor. They'll be able to recommend the horsepower range you need for a suitable compact or sub-compact tractor. Horsepower can go from the 20s to the 50s for a compact tractor or in the mid-20s for a sub-compact tractor. It doesn't hurt to get more horsepower than you need now to meet potential future needs. 
You'll also want to look at power take-off (PTO) horsepower. PTO horsepower describes the amount of power available to operate the tractor's implements and attachments, while the engine horsepower describes the power the engine produces. You'll want enough PTO horsepower to operate a tiller, snowblower, log splitter, or other attachments and implements.
Consider Implements and Attachments
While tractors are helpful, attachments and implements can make them more useful. Box blades, loaders, pellet forks, backhoes, plows, snowblowers, and rototillers are worth considering. 
Without the correct implements and attachments, country living can be a chore. Before buying a tractor, ensure it can operate the attachments and implements.
Consider the Size of the Property and Terrain
Consider the size of your property and the landscape conditions before buying a tractor. For instance, if you need to mow 10 acres, get a tractor with enough horsepower to keep up with your mowing needs. Getting the right compact or sub-compact tractor will allow you to use the implements and attachments required on your land.
Consider the Tires
Another consideration is the type of tires you put on your tractor. You'll want appropriate tires whether you have a hilly, rocky, or flat terrain. The salespeople at whatever tractor dealership you patronize will be able to get you the right tires for your land. If you live in an area that gets a lot of snow in the winter, you might want to invest in multiple sets of tires.
Living in the country is an adventure unto itself. But chances are you won't look back after taking the leap and leaving the city or the suburb behind. You shouldn't, however, overlook the importance of getting the right equipment for your homestead. You won't regret getting a tractor. But you should know what to look for in a tractor to get the right one for your rural property.