CBD-infused Drinks Can Now Help Restaurants Offset Declining Alcohol Sales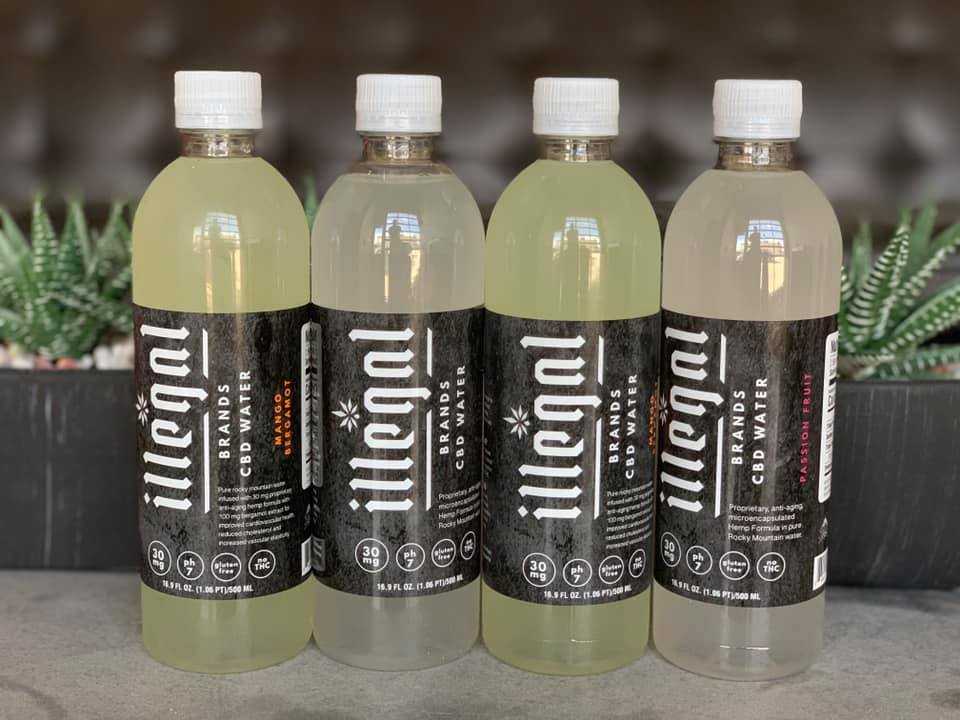 CBD-Infused drinks offer a way for restaurants to offset declining alcohol sales and West Coast Ventures Corp (OTC: WCVC) is leading the charge.
Restaurateurs are in for a hard time. Despite the fact that people have more disposable income to pay for a dinner out, their preferences are changing. Healthy lifestyles are trending and more restaurant guests are opting to skip the wine in favor of table water. With alcohol making up between 20-50% of the average restaurant's revenue that's a big gap to fill. West Coast Ventures Corp (OTC: WCVC) is taking a proactive step to solve the problem.
Mind the margins
Alcohol is facing an existential crisis. Rising awareness of health risks associated with drinking alcohol have helped to fuel a sustained decline in the sale of wine, beer and other alcoholic beverages. General sales fell 0.8% in 2018, continuing the decade-long trend with no end in sight.
"Staying in became the new night out," said Danny Brager, vice president of beverage alcohol at The Nielsen Co. (NLSN). As people decide to skip on liquor, restaurants' revenues shrink, prompting them to look for alternatives that could fill the expanding vacuum.
Cannabis-infused dining
The Farm Bill put non-psychoactive hemp on the menu across the United States. Unlike the THC induced "high," normally associated with marijuana hemp contains mostly cannabidiol or CBD. This cousin of THC is devoid of the usual psychoactive properties, thus giving it more of a mild and "medicinal" character.
Renowned for its ability to dull pain and soothe anxiety, CBD is gaining traction. 74% of consumers believe cannabis to be more healthy than alcohol. For the restaurant industry in particular the National Restaurant Association found that 3 in 4 chefs named CBD-infused food a hot trend in 2019.
Cannabis beverages represent the most interesting subsector of the industry, predicted to be worth as much as $1.4 billion by 2023. CBD infused beverages have the advantage of being legal at a federal level, and so long as nobody makes unfounded health claims, being tolerated by the FDA.
Partnering for power
CBD drinks don't only represent an alternative to alcoholic beverages. Many big cannabis players are betting on the fact that those uninterested in recreational marijuana may still develop a taste for CBD. This has lead to a number of big JVs between cannabis and alcohol companies.
The number one Canadian grower, Canopy Growth Corp. (CGC) has struck a deal with Constellation Brands (STZ) to produce cannabis-infused drinks. Molson Coors Brewing Company (TAP), has announced an agreement with HEXO Corp. (HEXO) and Tilray, Inc. (TLRY), another top ten pot stock, has teamed up with AB InBev (BUD) – the maker of Budweiser beer.
Whilst most of these companies are still figuring out how to enter the CBD space one American restaurant stock has beaten them to the punch, no pun intended.
West Coast begins in Denver
West Coast Venture Group (OTC: WCVC) has made headlines with their Illegal Burger chain, which combines fast-casual dining with CBD infused burgers and their iconic Illegal Brands infused water. The company's locations in Denver, one of the most cannabis-friendly cities in the country, have seen great success with the Illegal Burger in Writer Square, located in Downtown Denver on track to exceed $1 million in sales this year.
WCVC is America's first CBD restaurant stock and the first one to supply their locations with Illegal Brands CBD Water. Containing 30mg of CBD per serving, the water comes in passionfruit and mango-bergamot flavors and contain no artificial flavorings and zero added sugars.
The company has tapped into the CBD and health trend and married it good local food and a cool aesthetic. They have started to replicate this success with Illegal Pizza in Florida and plan to open a number of new restaurants, as well as sell their products online.
Pleasures for the new generation
People will always want a bit of a buzz with their meal. While they may no longer reach for a glass of bubbly, and lighting up a joint in a crowded restaurant will likely remain a faux pas, CBD infused drinks offer an innovative way to adapt to the new reality. Companies like WCVC will lead the way but it won't be long until you see CBD on a menu near you.
Why use custom web development? Why is it better to use ready-made CMS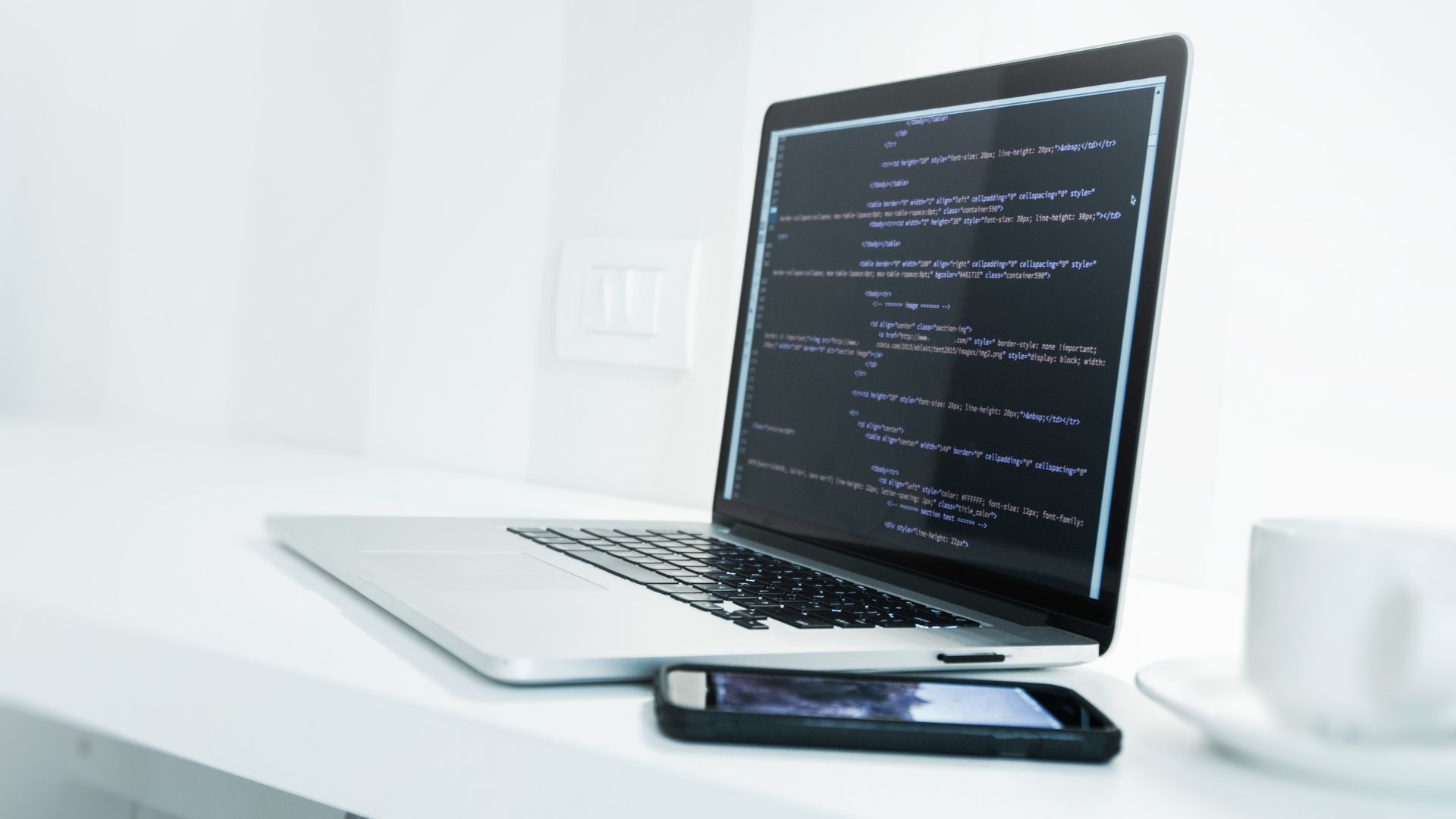 Custom web application development is not only good branding. It is also a great tool for communication between company and customer and much more enjoyable for both. Apps extend an expanse to portable and mobile gadgets' ability to provide seamless expansion of the scope with which companies can serve to consumers online. Interface of the application should be attractive and comfortable in use. Moreover, it should have a unique identity, which reflects the company's branding message and helps to establish emotional connection with customers. Custom-made design and development increase user engagement and distinguish a company from the competition.
But using off-the-shelf solutions might be the best choice for the companies, which are just starting their web journey due to its cost efficiency. In this article we will define pros and cons of custom web development compared to SaaS products. 
Digital innovation is a critical component of modern business development. Business leaders usually face a choice between using off-the-shelf solutions (SaaS) and designing custom ones. The former offer a high degree of reliability at a lower price tag. However, SaaS products may lack critical features that are necessary for meeting the company's requirements.
Custom web development company services VS SaaS CMS: pros and cons
It is common for small businesses to rely on SaaS as a lower-budget alternative. But as a business grows, so do its demands for software. For example, companies might need to manage more resources, and SaaS is unable to meet the increasing needs.
Custom development allows the implementation of solutions that match the very particular company's needs. The decision to go with it can stem from the rising number of employees, new locations, or new markets. With SaaS, companies have to deal with the one-size-fits-all approach, facing limitations in different access levels, feature customization, etc.
When choosing custom web development services, it's important to find the right provider who will understand the company's structure and goals.
Pros and cons of SaaS products
The nature of SaaS reveals its strengths and weaknesses. A cheaper solution also means weaker control over it. Take a look at the table below to learn about the pros and cons of SaaS products:
Pros:
Cost efficiency.

Reliability and maintenance.
Automated updates.
Data protection.
Cons:
Limited customization.

Limited control.
Limited scalability.
Security concerns.
Pros and cons of custom web development services
Having a customized app addresses specific company needs. It allows businesses to create unique features based on their requirements and add all the integrations they need. Plus, such solutions can be more secure. For instance, a company may have an offline copy of data, protected from external attacks.
Pros:
Customization capabilities.

High flexibility.
High security level.
Unique features as competitive advantages.
Cons:
Large investments.

Resource-intensive.
Not automated.
Security risks.
Who needs custom development?
When a business has specific needs, it's best to choose custom software app development. It also makes sense in the following cases:
A company is planning to use this software for various projects and demands functionality variation from one project to another.

A business is scaling.
A company has its own development team with sufficient expertise to implement a required solution.
A business has already used a SaaS product that doesn't match the needs.
Being a custom web development firm, TRIARE builds scalable and secure apps for businesses of different industries, be it edtech, healthcare, or ecommerce. Our mobile app development team has created dozens of native and cross-platform solutions used all over the world. In services our company offers we take aim at custom-made approach. It enables a business to build a site focused on delivering real business results via an optimal structure and user experience. 
Starting from planning, implementing, monitoring, communicating and finally delivering the completed project before the deadline, we ensure quality at each step. We take care of post-release maintenance and support, so you shouldn't worry about security risks.