CBD-infused Drinks Can Now Help Restaurants Offset Declining Alcohol Sales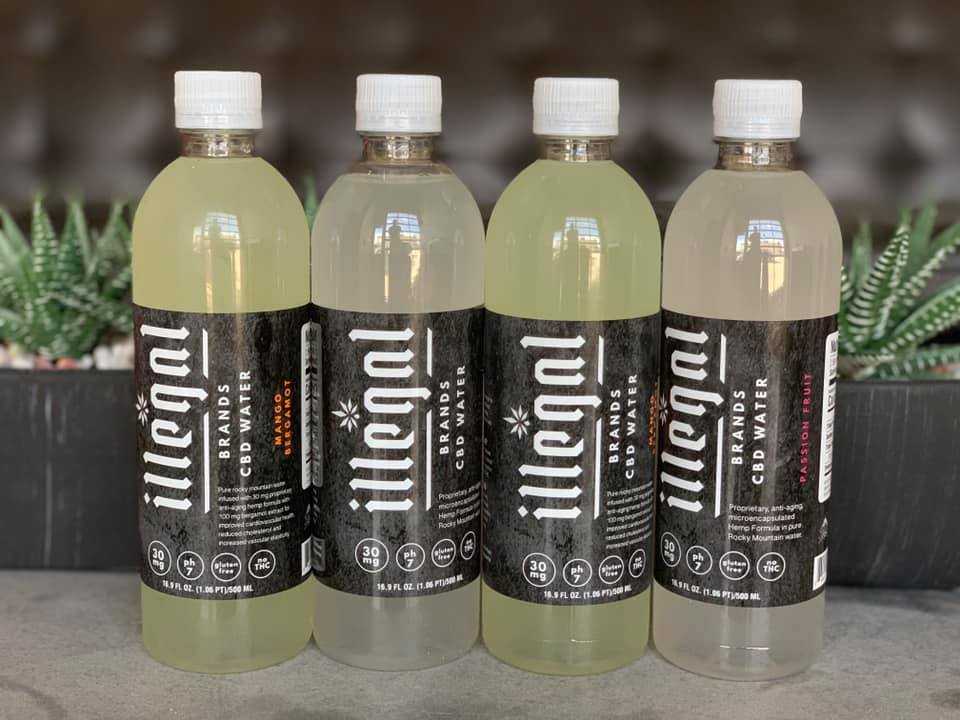 CBD-Infused drinks offer a way for restaurants to offset declining alcohol sales and West Coast Ventures Corp (OTC: WCVC) is leading the charge.
Restaurateurs are in for a hard time. Despite the fact that people have more disposable income to pay for a dinner out, their preferences are changing. Healthy lifestyles are trending and more restaurant guests are opting to skip the wine in favor of table water. With alcohol making up between 20-50% of the average restaurant's revenue that's a big gap to fill. West Coast Ventures Corp (OTC: WCVC) is taking a proactive step to solve the problem.
Mind the margins
Alcohol is facing an existential crisis. Rising awareness of health risks associated with drinking alcohol have helped to fuel a sustained decline in the sale of wine, beer and other alcoholic beverages. General sales fell 0.8% in 2018, continuing the decade-long trend with no end in sight.
"Staying in became the new night out," said Danny Brager, vice president of beverage alcohol at The Nielsen Co. (NLSN). As people decide to skip on liquor, restaurants' revenues shrink, prompting them to look for alternatives that could fill the expanding vacuum.
Cannabis-infused dining
The Farm Bill put non-psychoactive hemp on the menu across the United States. Unlike the THC induced "high," normally associated with marijuana hemp contains mostly cannabidiol or CBD. This cousin of THC is devoid of the usual psychoactive properties, thus giving it more of a mild and "medicinal" character.
Renowned for its ability to dull pain and soothe anxiety, CBD is gaining traction. 74% of consumers believe cannabis to be more healthy than alcohol. For the restaurant industry in particular the National Restaurant Association found that 3 in 4 chefs named CBD-infused food a hot trend in 2019.
Cannabis beverages represent the most interesting subsector of the industry, predicted to be worth as much as $1.4 billion by 2023. CBD infused beverages have the advantage of being legal at a federal level, and so long as nobody makes unfounded health claims, being tolerated by the FDA.
Partnering for power
CBD drinks don't only represent an alternative to alcoholic beverages. Many big cannabis players are betting on the fact that those uninterested in recreational marijuana may still develop a taste for CBD. This has lead to a number of big JVs between cannabis and alcohol companies.
The number one Canadian grower, Canopy Growth Corp. (CGC) has struck a deal with Constellation Brands (STZ) to produce cannabis-infused drinks. Molson Coors Brewing Company (TAP), has announced an agreement with HEXO Corp. (HEXO) and Tilray, Inc. (TLRY), another top ten pot stock, has teamed up with AB InBev (BUD) – the maker of Budweiser beer.
Whilst most of these companies are still figuring out how to enter the CBD space one American restaurant stock has beaten them to the punch, no pun intended.
West Coast begins in Denver
West Coast Venture Group (OTC: WCVC) has made headlines with their Illegal Burger chain, which combines fast-casual dining with CBD infused burgers and their iconic Illegal Brands infused water. The company's locations in Denver, one of the most cannabis-friendly cities in the country, have seen great success with the Illegal Burger in Writer Square, located in Downtown Denver on track to exceed $1 million in sales this year.
WCVC is America's first CBD restaurant stock and the first one to supply their locations with Illegal Brands CBD Water. Containing 30mg of CBD per serving, the water comes in passionfruit and mango-bergamot flavors and contain no artificial flavorings and zero added sugars.
The company has tapped into the CBD and health trend and married it good local food and a cool aesthetic. They have started to replicate this success with Illegal Pizza in Florida and plan to open a number of new restaurants, as well as sell their products online.
Pleasures for the new generation
People will always want a bit of a buzz with their meal. While they may no longer reach for a glass of bubbly, and lighting up a joint in a crowded restaurant will likely remain a faux pas, CBD infused drinks offer an innovative way to adapt to the new reality. Companies like WCVC will lead the way but it won't be long until you see CBD on a menu near you.
The Ultimate Guide to the Essential Social Skills in Business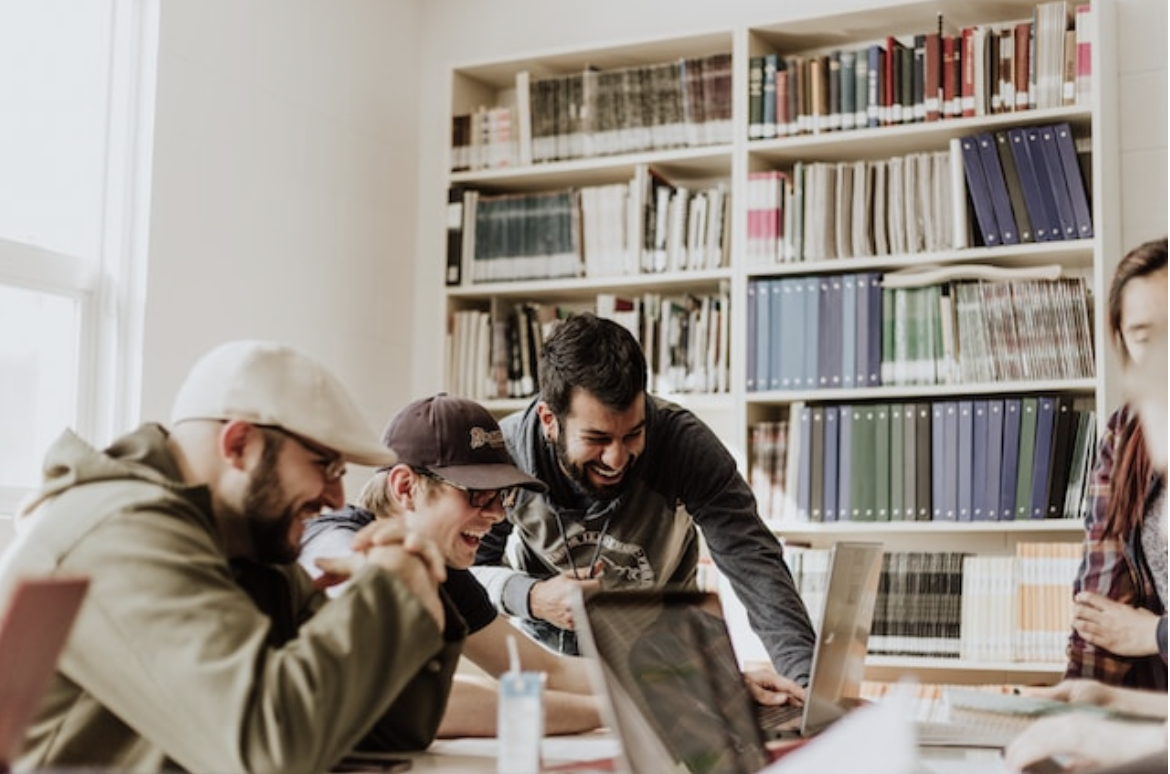 Effective communication and strong relationships are essential for success in the workplace. One factor that can greatly influence these qualities is emotional intelligence, often abbreviated as EQ. EQ refers to the ability to identify, understand, and manage one's own emotions, as well as the emotions of others. Research has shown that individuals with high levels of EQ are better equipped to handle stress, communicate effectively, and work collaboratively with others (Chamorro-Premuzic & Sanger, 2016).
Research has consistently shown that emotional intelligence (EQ) is an important predictor of job performance and success in the workplace. EQ is comprised of a set of skills that allow individuals to recognize, understand, and regulate their own emotions, as well as the emotions of others. In addition, individuals with high EQ are better able to communicate effectively, build relationships, and navigate complex social situations. As a result, they are often viewed as effective leaders and collaborators, and are more likely to achieve their personal and professional goals.
In fact, a number of studies have demonstrated the significant impact that EQ has on job performance and success. For example, one study of 85 upper-level managers found that those with higher EQ scores were rated as more effective leaders by their subordinates (Law, Wong, & Song, 2004). Another study of 151 employees found that those with higher EQ were more likely to be promoted within their organization over a five-year period (Carmeli, Brueller, & Dutton, 2009). These findings highlight the importance of EQ in the workplace and suggest that developing these skills can lead to significant benefits for both individuals and organizations.
According to a study conducted by TalentSmart, a leading provider of EQ assessments, EQ is responsible for 58% of success in all job types (Bradberry & Greaves, 2009). In contrast, IQ only accounts for about 4% of success in the workplace. This suggests that EQ is a crucial skill set for individuals in any professional field. Fortunately, EQ is a skill that can be developed and honed over time with practice and awareness.
There are several key components of EQ that are particularly important for success in the workplace. These include: 
Self-Regulation: This refers to your capacity to recognize and control your emotions. Sometimes treating them when they arise may be necessary. Understanding how to manage your anger is essential. However, it can also cover how to control the feelings you'll experience.
Self-Awareness: This implies recognizing and understanding your own feelings. Do noisy places make you nervous? Do other people talking over you make you angry? Knowing these truths about yourself shows that you are working on your self-awareness. Being conscious of yourself is necessary for this phase, which can be more complex than it sounds.
Socialization: This category focuses on your capacity to manage social interactions and direct relationships. It doesn't entail dominating others but knowing how to work with others to achieve your goals. This could entail presenting your ideas to coworkers, leading a team, or resolving a personal disagreement.
Motivation: Strong motivators include external forces like money, status, or suffering. Internal motivation, however, plays a significant role in Goleman's concept. By doing so, you demonstrate your ability to control your cause and initiate or continue initiatives of your own volition rather than in response to external demands.
Empathy: It's equally critical to be sensitive to others' feelings. This may entail learning to identify different emotional states in individuals — for example, can you tell the difference between someone at ease and someone anxious? — but it also requires comprehension of how other people may react to their current situation. Empathy is one of the essential traits in business and business leadership.
A thought leader in this space, Michael Ventura has built a career advising organizations on the importance of emotional intelligence in the workplace. In his book, Applied Empathy, Ventura highlights the value of empathy in business and provides strategies for developing and applying this skill set. With two decades of experience as a leader, facilitator, and educator, Ventura's work has made impact in with prestigious institutions such as Princeton University and the United Nations as well as corporate clients such as Google and Nike.
Through his work, Ventura advises leaders to focus on the development of EQ in order to help individuals improve their communication, collaboration, and leadership skills, ultimately leading to greater success in the workplace. Experts like Ventura continue to support the growing body of research on the value of EQ in business, and the evidence that organizations who invest in the EQ of their teams help to create a more empathetic and successful professional environment.
And it's worth noting that EQ isn't just important for individual success in the workplace, but also for overall organizational success. A study by the Center for Creative Leadership found that EQ was a better predictor of success than IQ or technical skills in the workplace, and that teams with higher levels of EQ tend to be more effective and productive (Boyatzis, Goleman, & Rhee, 1999). By cultivating a culture of empathy and emotional intelligence, organizations can improve their overall performance and create a more positive work environment for their employees.
In conclusion, emotional intelligence is a crucial component of success in the workplace, and individuals and organizations alike should prioritize the development of these skills. The ones that do not only develop a leading edge in their category, but also become a meaningful place to work for their teams. And in today's rapidly changing talent landscape, the retention of highly capable, emotionally intelligent leaders is one of the greatest keys to unlocking success.
References:
Boyatzis, R. E., Goleman, D., & Rhee, K. S. (1999). Clustering competence in emotional intelligence: Insights from the emotional competence inventory (ECI). In R. Bar-On & J. D. A. Parker (Eds.), Handbook of emotional intelligence (pp. 343-362). Jossey-Bass.
Bradberry, T., & Greaves, J. (2009). Emotional intelligence 2.0. TalentSmart.
Chamorro-Premuzic, T., & Sanger, M. N. (2016). Does employee happiness matter? Journal of Organizational Effectiveness: People and Performance, 3(2), 168-191.