CBD Products are Providing the Boost to the Cannabis Industry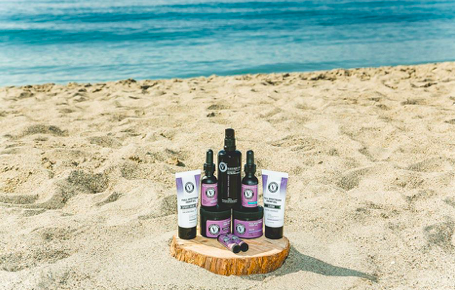 CBD products on both sides of the Atlantic are growing in popularity and legislators are becoming more friendly toward the sector's development. US companies like Veritas Farms Inc (OTC: VFRM) are already taking advantage of this trend, proving the potential of CBD market to save the cannabis sector is huge.
Hemp has been known as a medicinal and ornamental plant for thousands of years. However, this does not apply to the broad masses or science. On the contrary, hemp is still frequently mentioned in the same breath as illegal drugs such as THC. For some years now, however, more and more people have known about the active substance cannabidiol (CBD) and its numerous positive properties.
In the meantime, a solid market has established itself, which is constantly growing and has already sold hundreds of millions of dollars in the USA alone. And there is no end in sight – quite the opposite. Only the uncertain legal situation is slowing down the market somewhat.
Like the European authorities, the US Food and Drug Administration (FDA) was initially sceptical about the CBD. However, due to the completely different properties than THC, the FDA now assesses cannabidiol as positive as the EU and a broad market for the dietary supplement has developed on both sides of the Atlantic. In 2018, the CBD market in the USA achieved a total sales volume of USD 367 million. This represents an increase of 40 percent over the previous year. The financial magazine Wallstreet-Online reports conservative estimates that the American CBD market could reach a total volume of 16 billion dollars by 2025.
CBD companies grow fast, just like Veritas Farms Inc
The growth rates of companies specialising in the production and sale of products containing cannabidiol are taking on almost unbelievable dimensions. For example, Veritas Farms Inc (OTC: VFRM), a producer and distributor of high quality full spectrum hemp oil products from Florida founded in 2015, continuously records impressive growth year after year.
According to the company's announcement of their latest Q3 results, Veritas achieved total revenue of $5,712,085 which is a 347% increase compared to $1,277,914 Year-To-Date 2018. The company's gross profit went up by 578% to $2,645,905, compared to $390,074 Year-To-Date 2018.
Veritas Farms' business strategy is what brought them these impressive results. Veritas focuses on delivering high quality products, transparency and honesty. Their customers can check products' quality anytime on their smartphones, thanks to the QR code packaging system the company released last April.
Honesty and transparency is also what earned the company recently announced deals with Winn-Dixie and Bi-Mart. Their products will be available at over 220 new stores across Florida, South Carolina and the Pacific Northwest.
German market also growing strongly
Financial experts in the Handelsblatt expect a strong increase in sales volumes of CBD-containing products in Germany by 2023. The current volume of 34 million euros is expected to rise to 550 million euros by 2023. The increase in European cultivation areas for special hemp is also impressive. In 2013 the total area under hemp cultivation in Europe was 15,700 hectares, three years later in 2016 it was already 33,000 hectares.
Potential still far from exhausted
The scientific situation seems to be clear: CBD is considered harmless and even an effective alternative to other dietary supplements and active ingredients. The only obstacles to growth – if one can call it that at all in view of the figures mentioned – are still very different legal bases in various countries. A further development of the market could thus be promoted by the establishment of uniform regulations.
It is still a very young market in which the potential is far from exhausted. However, not all countries will be affected by the CBD boom: In Southeast Asia, even the possession of CBD oil with less than 0.2 percent THC can lead to serious criminal consequences.
SEO Vendor Announces the Release of its new SEO Core Audit Tool to help in White Label Services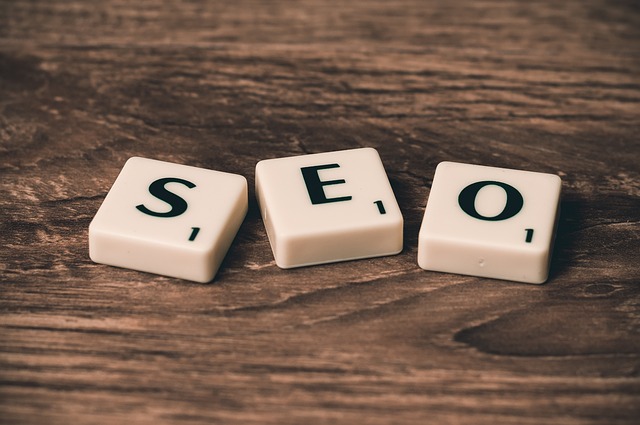 A leading white label SEO services provider, SEO Vendor, has announced the release of its Embeddable Capabilities to the SEO Core Audit Tool. It was launched in October 2019 and the company has made it available to all members and partners of SEO Vendor so that they can embed the SEO Core Audit for commercial use on their own sites.
The users of this tool can now create audit reports directly from their site. SEO Vendor's free SEO Audit tool is an analysis service that is able to measure website performance and activity. This action is done after gathering large amounts of data that allows clients to test and then measure their website's online presence and marketing.
SEO Vendor has made it easy to access numerous reports on clients' website after the release of Embeddable Capabilities. The users can also add the SEO Audit tool to their websites so that they can track the number of visitors to their site, and the names of search engines and keyword used to find the site.
The company has made the Embeddable Capabilities to the SEO Core Audit Tool as a feature to increase conversion or improve traffic. You can also visit SEO Vendor's website for more details.
When the website owners install the actual code, it requires minor website editing. The embed code can be copied and pasted to any page. This free Audit tool code on a website also allows clients to generate customized reports on their own websites' health and reduces time spent on auditing.
Once the form is installed, clients can begin running reports instantly. The company has made this tool free to SEO Vendor's white label members. SEO Vendor has a large client base and it also offers online marketing services for agencies including SEO, web design, content marketing, and social media skills.