CBD updates: Zero THC Products to hit the Shelves, Supply Squeeze Predicted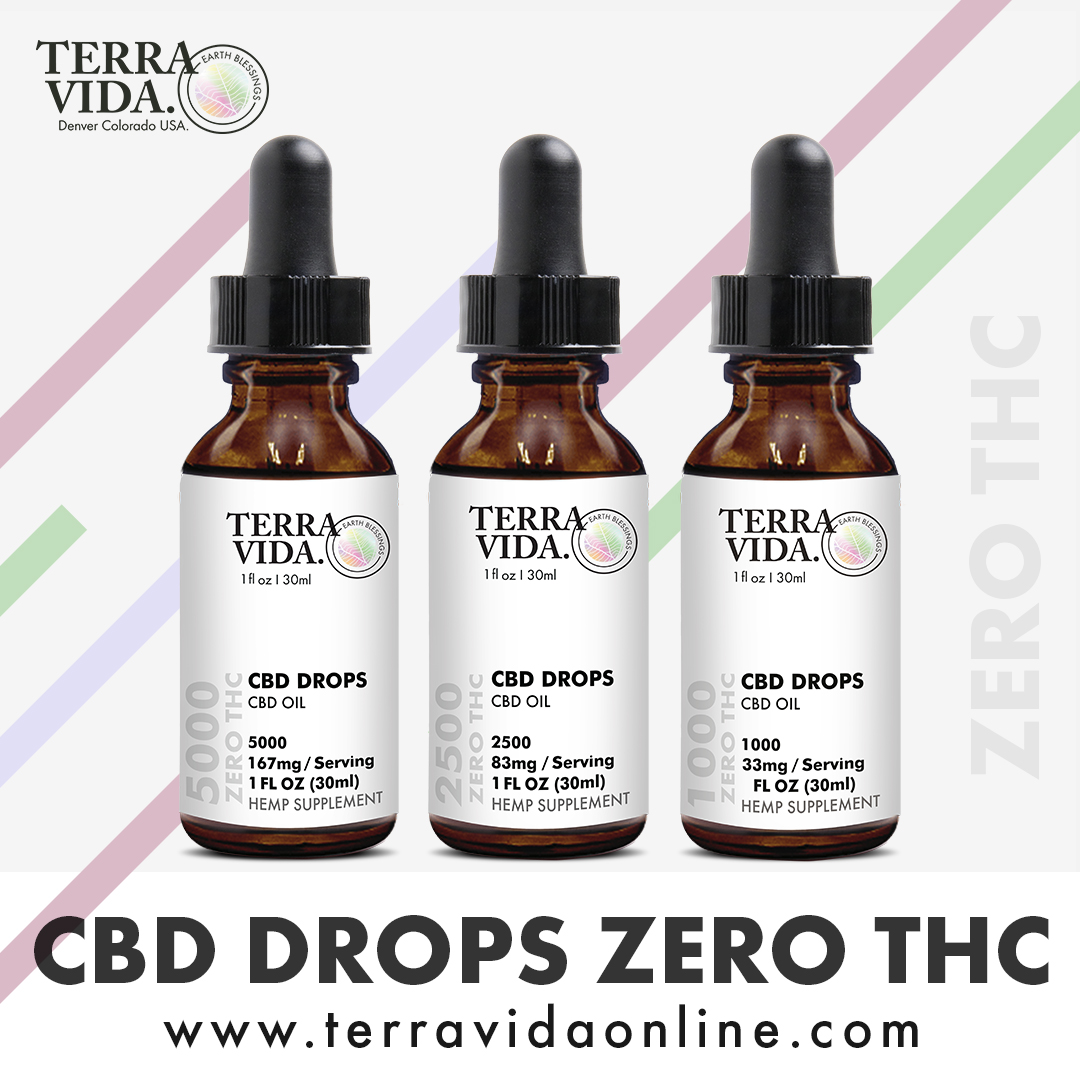 Terravidaonline, the fastest-growing CBD wholesaler in the US, announced new ZERO THC tinctures will hit the shelves at retailers who sell its products. The THC content in CBD created a lot of pressure for the FDA, in order to regulate what may and may not be sold to the public. The CEO of Terravidaonline, Eddie Mamane, said: "Since there are discrepancies in how different states see the law, we made it easy for our retail partners: now we have a range of ZERO THC products which removes the red tape faced in some states".
The image above depicts how varying strengths of ZERO THC CBD products will look, ranging from 1000MG, to 2500MG and even the super strong 5000MG.
CBD Has Become So Popular that Isolate Producers in the US May Face a Supply Squeeze
Since the signing of the Farm Bill of 2018 by the US president in December 2018, CBD has become more popular than ever and there is increasing demand by consumers. Even doctors who have read about the effectiveness of CBD for health concerns such as depression, chronic pain, Alzheimer's disease, acne, anxiety and epilepsy are now prescribing more CBD for their patients than ever before. But does the increased demand match increased supply?
There hasn't been enough time for the supply side to respond to the increased demand. If any farmers in the northern hemisphere plan to grow hemp, they can only start this coming summer. It is hoped that enough of them will joint the now popular hemp farming otherwise there will be a supply squeeze. Do we know what happens when demand exceeds supply? Prices will rise and those people who cannot afford the high prices will end up shopping by price alone, which means that they will end up purchasing low quality CBD. This is CBD extracted from hemp that was conventionally grown and maybe extracted using butane and ethanol. Products made from such CBD contains traces of harmful chemicals which are then ingested or inhaled or applied topically to the body, only to cause new problems.
Why Quality Matters
Whether you are new or old to the use of CBD, quality matters – as pointed out by a well-known Doctor. With so many CBD brands available out there how does a consumer know which one is good quality and which one is not? With so many versions of CBD in the form of lotions, vapes, capsules, softgels, oils, topicals and edibles, how does a consumer know which one is best? It can be confusing. And, considering the high cost of CBD and the total lack of government guidelines, how does a consumer make a decision?
The best way for a consumer to get the best out of CBD is the buy and use high quality CBD. Why does that matter? Because every user must get the best value for their money. Generally, the better the quality, the higher the price, yet it does not necessarily follow that when a CBD product is expensive it is better quality. That is because the potency of CBD varies from manufacturer to manufacturer so consumers have to make sure that what they get is strong enough to give them the effect that they desire. Consumers have to compare various products and look behind the scenes to discover the practices that each manufacturer follows to make their CBD product, e.g. the extraction process. Consumers must also check what each manufacturer insists on when they buy from the farmers because they want CBD to be made from organic non-GMO hemp. They must also check each manufacturer to find out if they use independent laboratories to certify that the CBD is free from pesticides, free from extraction chemical residues, and it is the right concentration. At the end of the day, every consumer must pay the best price for a high-quality product.
Consumers can actually check the quality of CBD by looking at the colour:
Raw CBD is either dark green or almost black because it was not purified. Therefore, it contains terpenes, waxes, chlorophyll, other cannabinoids and other plant matter. It is said that this type of CBD is not readily bioavailable and consumers might want to avoid it.
Decarboxylated CBD is also dark but the active ingredients have gone through decarboxylation which changes CBD-A to CBD which is claimed to be more bioavailable.
Filtered CBD is the most available type. It is decarboxylated and filtered and it has a lovely green colour. This is high quality CBD that can be compared to a fine brandy that has been triple distilled.
Quality matters. In the absence of government regulation and guidelines, consumers must do their own homework to ensure that they purchase and use high quality CBD products.
Two Example Products Made from High-Quality Non-GMO Certified CBD
Let's focus on two high quality products made from CBD isolate made by Industrial Hemp Partners (IHP). There are oils, softgels, capsules, vape products, topical products, edibles and even pet products. Skin care products made from CBD are the latest development in the CBD industry. Users of CBD-infused beauty products keep reporting amazing results from using such items. Here are the reasons why CBD is very popular in beauty products.
CBD is Anti-Inflammatory: This property makes CBD the perfect ingredient for fighting psoriasis, eczema and sunburn. Because it prevents swelling and irritation it is perfect for preventing acne and pimple breakouts. CBD creams and lotions are the perfect allies for anyone who suffers from acne and pimples.
CBD is Anti-Oil: It minimises sebum production and normalizes over-active sebaceous glands and, as a result, the face is less oily and the pores are less clogged. This property of CBD makes it the perfect ingredient in acne products in order to prevent and treat acne.
CBD is Nourishing and Moisturising: CBD contains vitamins A, D and E, omega-6 essential fatty acid and gamma-linolenic acid which moisturize without blocking pores, and make the skin look plumber and more radiant.
CBD is Anti-Aging: CBD works very well with the endocannabinoid system, supplying any chemicals that might be lacking in the body, including antioxidants. Antioxidants reduce the appearance of wrinkles, prevent the skin from becoming dry, thin and fragile and give the skin a youthful glow.
Here we discuss two beauty products made from high quality non-GMO certified CBD that will give any user all the benefits listed above.
CBD Day & Night Face Moisture by Terra Vida
CBD Day & Night Face Moisture made by Terra Vida is an anti-aging cream with pure hemp CBD oil blended with hyaluronic acid. It hydrates the skin and reduces wrinkles. CBD is a powerful anti-oxidant therefore it prevents free-radial damage which leads to early aging of the skin. It also repairs previous free-radical damage, leaving the skin looking younger and smoother. Studies have confirmed CBD's anti-aging benefits without the need for cosmetic surgery or harmful chemicals. In the process, any existing skin problems are solved, depression, anxiety and stress are relieved and relief prevents even more early aging. The user simply needs to apply this product to a cleansed skin twice per day.
CBD Anti-Aging Cream by Terra Vida
CBD Anti-Aging Cream by Terra Vida. This cream contains hemp oil, apple stem cells, and palmitoyl tetrapeptide-7. Natural hemp oil, when combine with Palmitoyl Tetrapeptide-7, encourages the vitality and longevity of the skin cells, making the skin look younger, lighter and brighter. The mixture of CBD and apple stem cells has been found to have amazing power to rejuvenate the skin, reversing the signs of early skin aging and damage. The antioxidant action of CBD reverses free radical damage and prevents any new free radical damage, that way preventing early aging.
This product is gently massaged into the face, neck and décolletage two times per day on cleansed skin to give it a youthful plump look. CBD also enters the bloodstream and the brain, relieving stress, anxiety and depression and, in the process, fighting off these causes of early aging.
Conclusion:
ZERO THC CBD cannabidol is here. However consumers need to go beyond that and focus on certified products in order to have a good and safe experience with CBD.
Innovation Leads to Winning Smiles: Lebanese Dentist Dr. Mohammad Waizani Offers Insight Into the Science of Quality Veneers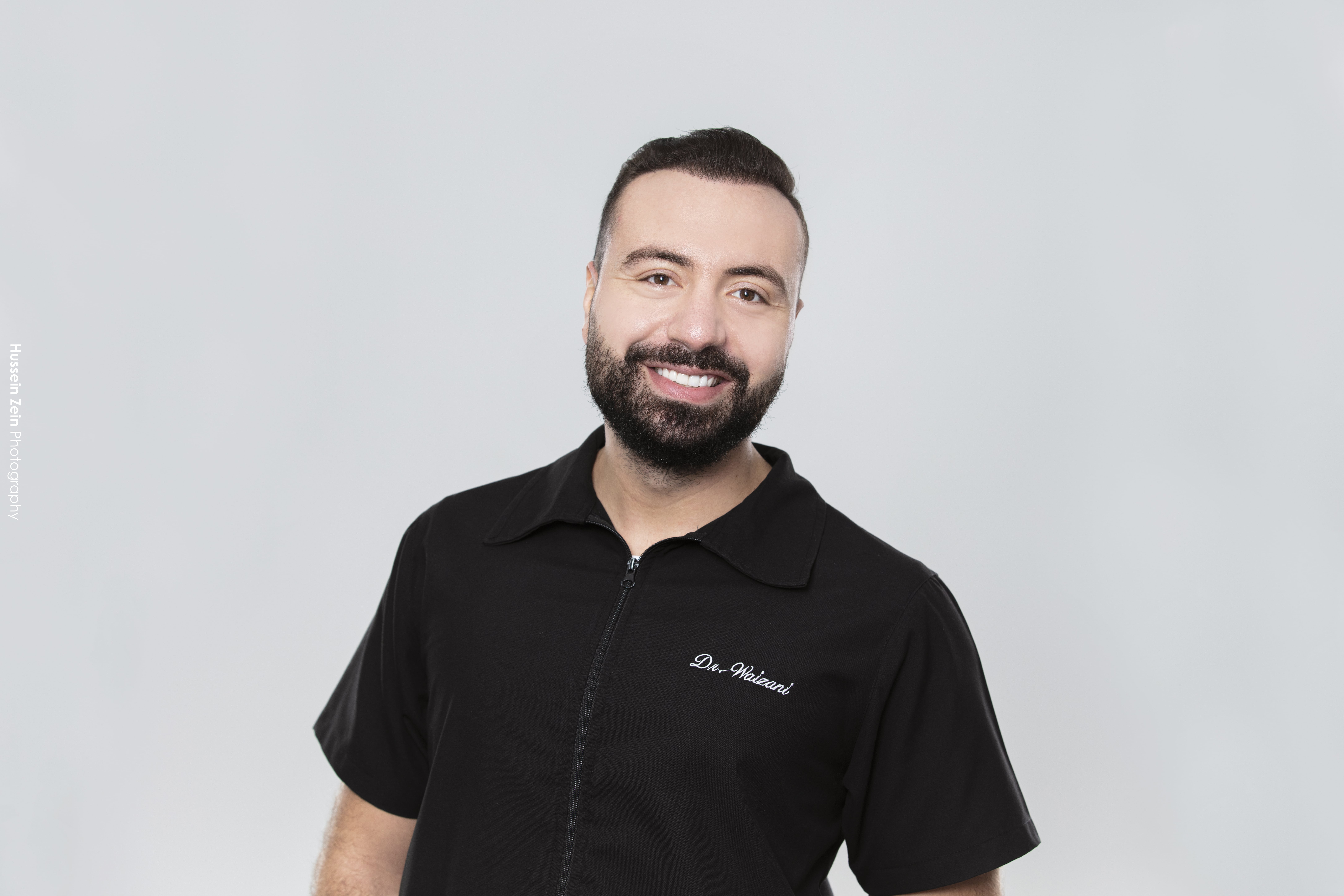 Dr. Mohammad Waizani has developed a reputation for giving his patients the smile they deserve. His highly-sought after veneer procedure uses a microscope for more accurate and long-lasting results. Considered highly innovative in the dentistry world, his patients' testimonials serve as proof of the procedure's effectiveness.
We sat down with Dr. Waizani to gather further insight into the process of applying veneers and learn more about the types of cases that benefit from this smile-saving technique. 
Are there any preconditions to receiving veneers? 
The primary condition for receiving veneers is having what we call a "normal bite." There are many different kinds of bites, including open and closed bites. Veneers can be applied to normal bites. When we do veneers for normal bites we try to remove the minimum amount of the tooth to retain as much of the tooth's original structure as possible. This also helps to reduce instability or sensitivity, as well as ensuring that the color will be natural and not appear fake. When you think about it, if you remove a little bit of the tooth, then the ceramic layer we place on after that can also be thin. The thinner the layers, the less fake and bulky the tooth will look. 
How does the procedure work? 
In the first session, we prepare the tooth and take measurements. This procedure takes around two hours to two and a half hours. When we finish, we put the temporary on the teeth. This offers protection from sensitivity and allows the patient to go about their daily life, and walk with a smile on their face. 
After one week, the veneers are finished in the lab and the lab sends them to our office. Once we receive the veneers, we can proceed with gluing them on. Usually we do the upper jaw alone and the lower jaw alone so the full smile needs around two weeks from start to finish. 
Where does the microscope come in and why is it so important? 
We employ microscopes in the procedure, to reduce the amount of surface enamel typically removed in the installation process. Using a microscopic approach, we are able to reduce the typical width of the removed layer from between 0.8 and 1.5 millimeters to  a mere 0.2 to 0.3 millimeters, keeping teeth stronger and healthier. The less we remove,  the less damage can occur and the teeth continue to look great for a longer period of time. 
How long do veneers last? 
Like the teeth you are born with, veneers, when properly cared for, don't have an expiration date. As long as the patient cares for their veneers the same way they would with their natural teeth, they are a long term cosmetic solution for improving your smile while maintaining a very realistic and natural aesthetic. 
Are there any age requirements for veneers?  
We never do veneers for anyone under the age of 18. When we do veneers, or any preparation for veneers, the teeth should be fully matured so that's why 18 and above is the perfect age. There are also the wisdom teeth to consider but that's a different story. We don't have to wait for wisdom teeth to apply veneers. 
What are some of the reasons your patients choose to receive veneers? 
There are three overarching cases where we recommend veneers: shape, color, or both. Some people have a good shape to their face and jaw, but they don't like the color of their teeth or vice versa. In some cases it is both the color and shape that the patient wants to improve. If they have a normal bite and we just want to change the color, we will remove a minimal amount of the tooth. If we have a normal bite but we want to change the shape, we will remove more. 
Are there different types of veneers? 
Dental veneers come in many different forms. Dr. Waizani's natural veneers make use of porcelain molds for more natural looking and natural feeling teeth. Porcelain contains particles particularly similar to those found in organic human teeth, allowing light to pass through in a similar manner. Where alternative veneer materials reflect light, porcelain's translucent quality allows for artificial veneers that are virtually indistinguishable from normal tooth enamel, in addition to being more resistant to staining and chipping.
For more information, or to book an appointment with Dr. Waizani, contact waizani@outlook.com