Daniel Stafford and Robby Switzer: Meet the Entrepreneurs Who Help Small Ecommerce Businesses Make Big Money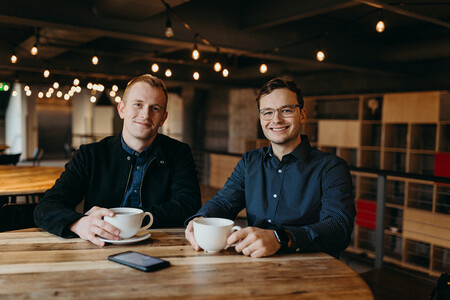 Daniel Stafford and Robby Switzer aren't your typical e-commerce entrepreneurs. Before 2015, they were fishermen who worked off the coast of their Alaskan home. Since fishing is a seasonal enterprise, both men spent the off-seasons working construction to make ends meet. But life was about to change for the two men, who met on a fishing vessel in 2010.
In 2014, Stafford was the proud new owner of a $300,000 fishing vessel, bought with the dream of entrepreneurship.
"This active, adventurous lifestyle suited us for a long time because we were able to thrive by outworking the competition, which, looking back, was a sign of things to come," Stafford said. "We'd sometimes skip sleep so we could squeeze in a few more hours of work – even up to 20 hours a day."
Unfortunately, about three months later, his boat capsized. With the boat being underinsured and losing upwards of $100 thousand dollars, Stafford needed a new plan, and combined forces with Switzer.
Together, two men spent time evaluating their work lives and came up with the same answer: They were unwilling to leave their families for months at a time to continue to pursue a fishing enterprise. With their decisions made, the men decided to work together to create what would eventually become Shopanova.
Building a Successful Enterprise
It took a few missteps for Stafford and Switzer to find their footing as entrepreneurs. They started their business venture by making marketing videos and marketing assets for clients. Still, cold-calling only got them so far, and they were working too hard to be barely breaking even.
Joined by Patrick Schilling, a former member of Stafford's crew, the men regrouped to form Shopanova. Their new venture was built on the discoveries they made about the power of Facebook advertising. Once they learned the platform's nuances, they were ready to help others harness the power of advertising for their e-commerce businesses.
"Now, we've created our own processes and effective sales funnels to fully leverage the power of advertising online for our clients," Switzer said. "We are helping everyone make more money than ever, including our growing Shopanova family."
Prioritizing the Client
Stafford and Switzer built Shopanova around the idea that the client's vision is of the utmost importance.
"We are always going to prioritize the client's unique niche and their needs, above all else," Switzer said, "The customizable plan we put together is specifically tailored to all of these things. That's what sets us apart."
With those values, Shopanova has helped over 100 e-commerce stores scale their businesses to new heights of success. How? The duo's Brand Velocity Framework leverages all of the latest social media platforms, email and SMS marketing, and micro-influencers to help curate a fully customized plan to scale their client's businesses and increase their ROI on their marketing initiatives. They also offer creative services such as video production and product photography to further enhance their client's online presence.
The team at Shopanova focuses on a select list of vetted clients. In fact, they vet every client with a three-stage process, making sure they are ready to undertake Shopanova's 100 percent turnkey operation. Although they receive over 500 applications a month, they only accept 3-5 percent as clients.
"We are pretty selective about our client base because we want to make sure every single client gets the revenue they deserve," added Switzer.
When a client signs up for Shopanova's services, Stafford and Switzer's team goes through an in-depth audit of their online presence and eCommerce systems. Once their evaluation is complete, they can recommend a plan for business growth that is based on the client's specific needs within their niche areas.
In the end, Stafford and Switzer care about the success of their clients, as much as the realization of their own dreams.
"Every time we hear an amazing success story from a client, we're thrilled," Switzer said. "We've seen our clients expand by leaps and bounds, and we're thrilled by those results. That makes all of this worth it."
"We want to be the kind of brand that creates an impact," Stafford added. "We don't want to be recognized just to be recognized. We want to be recognized because of the kind of value we create."
About Shopanova
Shopanova is a modern growth media buying agency for eCommerce shops. They have been able to grow their clients' monthly revenues from 5-figures all the way to 7-figures and beyond. Shopanova has been featured in Yahoo! Finance, Bloomberg Business, NBC and more. For more information on how to build a generational online brand and scale your business to millions, please visit https://shopanova.com.
This Canadian Entrepreneur Tells Us The Highs and Lows of Running A Successful Hemp Company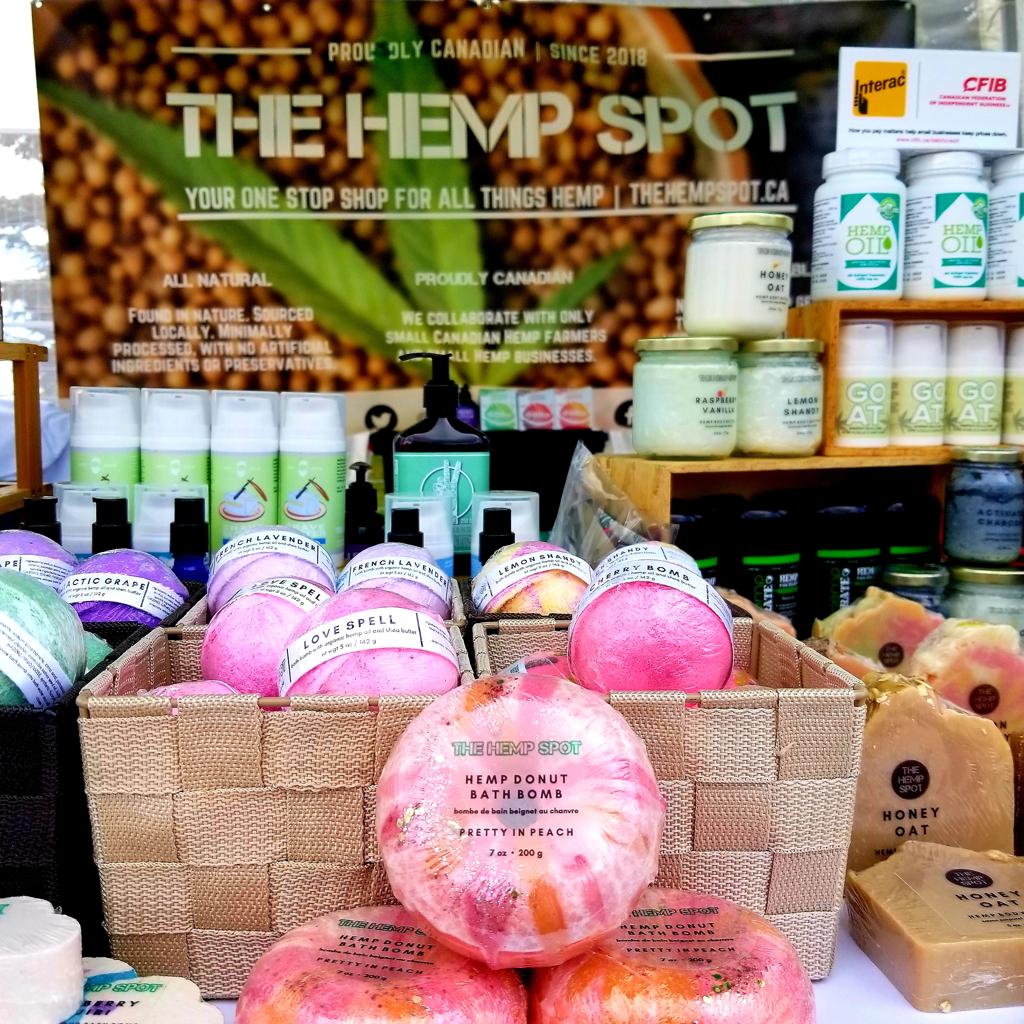 East of Toronto lies a Canadian hemp company called The Hemp Spot which offers over fifty plus products.
CEO and founder, Jacob Moore started the company in 2018. Moore's interest in hemp began when he was looking for a healthier protein product that would help with recovery and pain remedy. Moore has an autoimmune disease called Ankylosing Spondylitis, which can cause some of the small bones in someone's spine (vertebrae) to fuse. This can cause less flexibility and can result in someone having a hunched posture.
His discovery of hemp protein helped with the pain however, he realized there were not a lot of Canadian hemp products readily available. Knowing there might be others who were also suffering from joint pains or who were looking for safer, healthier options to help with recovery, Moore created The Hemp Spot.
"We are your local one-stop-shop for all things Canadian hemp. We have a variety of Canadian hemp products supplied by various Canadian hemp farmers and small Canadian hemp businesses," said Moore.
Even though Moore found a natural product that would help many Canadians, he faced
numerous obstacles to get his business started. Banks gave Moore a hard time because of the misconceptions and stigmas surrounding hemp. Banks deemed hemp as marijuana. Although growing industrial hemp has been legal since 1998.
"When hemp was grouped in with marijuana it was declared an illegal substance. Slowly people began to ignore the benefits for the environment and for themselves. Till this day many people believe hemp is marijuana and has a high amount of THC," said Moore.
To clarify, hemp comes from the same species of plant as cannabis however, it has lower levels of tetrahydrocannabinol (THC) compared to cannabis. The first license to grow industrial hemp for commercial purposes in Canada was issued in May 1998. Unlike its sister plant (cannabis) hemp takes around 90-120 days to grow, compared to four to eight months growth time for cannabis.
Moore continues to have problems advertising his company online because social media platforms such as Facebook bundle hemp with marijuana under their advertising regulations. As of 2019, Facebook has made some adjustments to their advertisement laws, which allows hemp companies in the U.S. to promote their businesses, as long as they're promoting non-ingestible hemp.
"It may say hemp companies can advertise on Facebook/social media but hemp companies (in Canada) like myself are not allowed to promote, even when we try to promote our Hemp Face cloths. I've been flagged for selling illegal substances. I wish we were allowed to advertise however, we're not able to," said Moore.
Similar to advertising companies, Moore had to prove to banks that hemp was not a marijuana product. Nonetheless, Moore's resilient spirit has allowed him to mount a thriving business and also to educate the public.
His company has helped many Canadian hemp farmers. Hemp expels four times more carbon dioxide than trees, and helps reduce greenhouse gases in the air. "We want everyone to experience hemp for all that it is; to utilize it as a food supplement, to clothe ourselves, to help transportation grow, and to help shelter families," said Moore.