Daniel Stafford and Robby Switzer: Meet the Entrepreneurs Who Help Small Ecommerce Businesses Make Big Money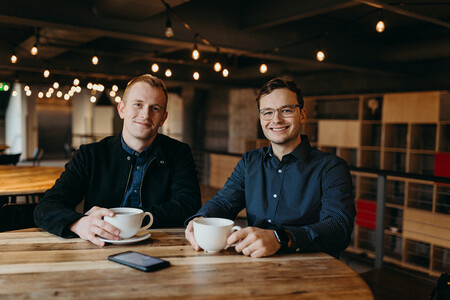 Daniel Stafford and Robby Switzer aren't your typical e-commerce entrepreneurs. Before 2015, they were fishermen who worked off the coast of their Alaskan home. Since fishing is a seasonal enterprise, both men spent the off-seasons working construction to make ends meet. But life was about to change for the two men, who met on a fishing vessel in 2010.
In 2014, Stafford was the proud new owner of a $300,000 fishing vessel, bought with the dream of entrepreneurship.
"This active, adventurous lifestyle suited us for a long time because we were able to thrive by outworking the competition, which, looking back, was a sign of things to come," Stafford said. "We'd sometimes skip sleep so we could squeeze in a few more hours of work – even up to 20 hours a day."
Unfortunately, about three months later, his boat capsized. With the boat being underinsured and losing upwards of $100 thousand dollars, Stafford needed a new plan, and combined forces with Switzer.
Together, two men spent time evaluating their work lives and came up with the same answer: They were unwilling to leave their families for months at a time to continue to pursue a fishing enterprise. With their decisions made, the men decided to work together to create what would eventually become Shopanova.
Building a Successful Enterprise
It took a few missteps for Stafford and Switzer to find their footing as entrepreneurs. They started their business venture by making marketing videos and marketing assets for clients. Still, cold-calling only got them so far, and they were working too hard to be barely breaking even.
Joined by Patrick Schilling, a former member of Stafford's crew, the men regrouped to form Shopanova. Their new venture was built on the discoveries they made about the power of Facebook advertising. Once they learned the platform's nuances, they were ready to help others harness the power of advertising for their e-commerce businesses.
"Now, we've created our own processes and effective sales funnels to fully leverage the power of advertising online for our clients," Switzer said. "We are helping everyone make more money than ever, including our growing Shopanova family."
Prioritizing the Client
Stafford and Switzer built Shopanova around the idea that the client's vision is of the utmost importance.
"We are always going to prioritize the client's unique niche and their needs, above all else," Switzer said, "The customizable plan we put together is specifically tailored to all of these things. That's what sets us apart."
With those values, Shopanova has helped over 100 e-commerce stores scale their businesses to new heights of success. How? The duo's Brand Velocity Framework leverages all of the latest social media platforms, email and SMS marketing, and micro-influencers to help curate a fully customized plan to scale their client's businesses and increase their ROI on their marketing initiatives. They also offer creative services such as video production and product photography to further enhance their client's online presence.
The team at Shopanova focuses on a select list of vetted clients. In fact, they vet every client with a three-stage process, making sure they are ready to undertake Shopanova's 100 percent turnkey operation. Although they receive over 500 applications a month, they only accept 3-5 percent as clients.
"We are pretty selective about our client base because we want to make sure every single client gets the revenue they deserve," added Switzer.
When a client signs up for Shopanova's services, Stafford and Switzer's team goes through an in-depth audit of their online presence and eCommerce systems. Once their evaluation is complete, they can recommend a plan for business growth that is based on the client's specific needs within their niche areas.
In the end, Stafford and Switzer care about the success of their clients, as much as the realization of their own dreams.
"Every time we hear an amazing success story from a client, we're thrilled," Switzer said. "We've seen our clients expand by leaps and bounds, and we're thrilled by those results. That makes all of this worth it."
"We want to be the kind of brand that creates an impact," Stafford added. "We don't want to be recognized just to be recognized. We want to be recognized because of the kind of value we create."
About Shopanova
Shopanova is a modern growth media buying agency for eCommerce shops. They have been able to grow their clients' monthly revenues from 5-figures all the way to 7-figures and beyond. Shopanova has been featured in Yahoo! Finance, Bloomberg Business, NBC and more. For more information on how to build a generational online brand and scale your business to millions, please visit https://shopanova.com.
Hassan Chowdhury, An Innovative and Ambitious Young Entrepreneur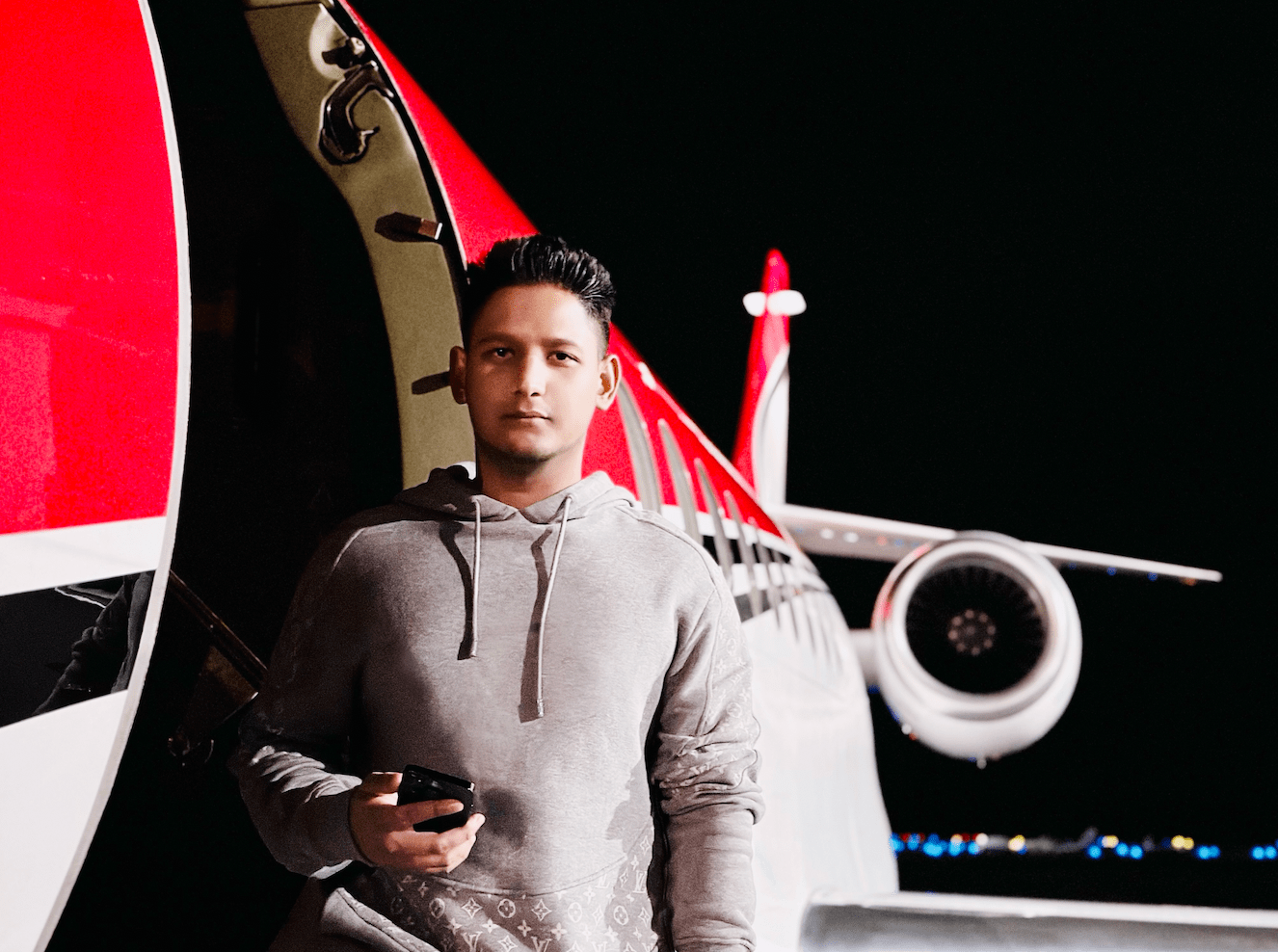 Hassan Chowdhury is already building a name for himself in the luxury hospitality and real estate industries despite being only 26 years old. He has accomplished remarkable success in a relatively short time, and as a result, he has firmly established himself as one of the most successful businesspeople in the United States.
Hassan was born in Houston, Texas, and raised there by parents who are both extremely successful businesspeople in their own right. Hassan was motivated to pursue his business dreams by watching his parents run multiple manufacturing plants for make up and make up brands for the past 45 years. This example of success was the driving force behind Hassan's decision to pursue his entrepreneurial goals. His parents taught him at an early age the values of the necessity of hard work, devotion, and ambition. They took him on travels all around the world as he became older to show him the significance of different cultures and experiences in other parts of the world. Hassan was on one of these travels when he first realized he had a deep interest in hospitality and high-end lifestyles.
He founded his own hospitality company in New York after college. He collaborates with some of the city's most well-known nightclubs to host events, including Lavo Nightclub and Fleur Room Rooftop. However, the chaos caused by the COVID-19 pandemic in the hospitality business was a direct result of this epidemic. Hassan did not throw up the towel but viewed this as an opportunity to extend his business into the luxury real estate industry. Shortly after establishing Bouge Villas, a prestigious real estate firm with headquarters in Miami, Florida, he began purchasing real estate in the area. He gave each home its one-of-a-kind design and then put them up for rent on a short-term basis.
As the constraints on COVID-19 were loosened, he saw his business go from strength to strength. After that, he broadened his real estate holdings to include homes in other cities, such as the Hamptons in New York, Fort Lauderdale Beach in Florida, Tulum in Mexico, and Cartagena in Colombia. Soon, he will also expand to Nashville, Tennessee, and Dubai, United Arab Emirates. However, Hassan didn't stop there and continued. In addition, he established his very own Private Members Club, the MetaFly Club, in collaboration with M2Jets to provide customers with access to luxury private flying and additional hospitality advantages. In the middle of 2023, it will be the first Private Jet Company to provide membership denominated in NFT.
The long hours of labor, unwavering commitment, and lofty goals that Hassan put in allowed him to achieve his goals. He has also demonstrated that it is possible to make the most of even the most challenging circumstances so long as one has the appropriate mentality and attitude. His objective is to achieve worldwide renown for providing the highest level of hospitality that is humanly possible to his customers. Hassan is optimistic about the future. He has big ambitions to continue growing Bouge Villas and MetaFly Club while preserving his status as one of the most successful business owners in the United States. Follow @hassanc.official on Instagram to keep up with Hassan's progress. His story of hard work and determination is sure to serve as inspiration to many aspiring young businesses.