Darell Kelley released another song Systematic Racism raising the issue of discrimination and police injustice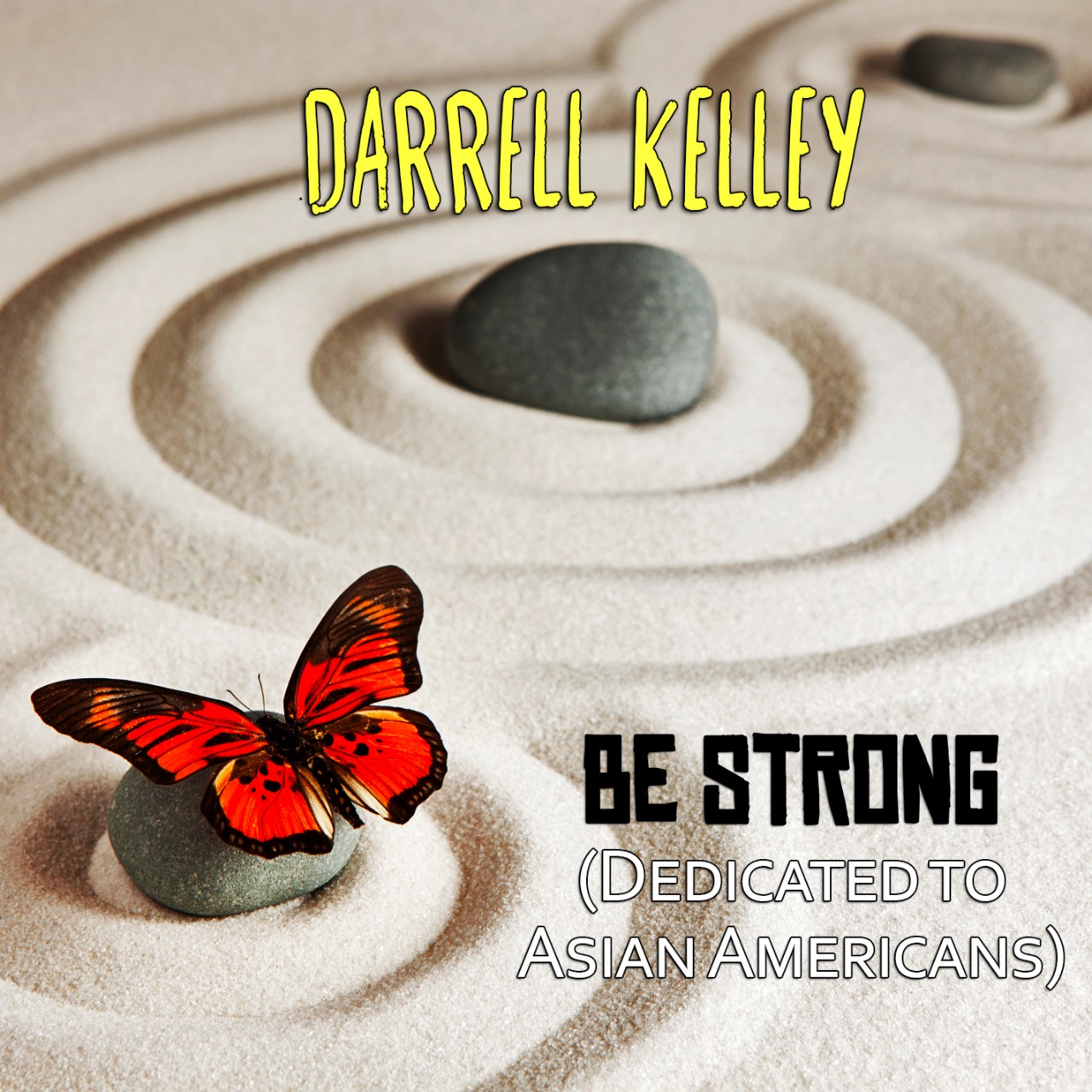 Due to recent incidents of BLM and police injustice, many singers and other artists express the issue through their singing and other abilities. They took the opportunity to show their talent to the world as well as to spread true information. Darell also raises his voice multiple times regarding the issue and this time again gives an incredible hit song 'Systematic Racism' criticizing the people and society who still do not realize the wrongs of discrimination and keep doing injustice.
"I felt compelled to write the song 'Be Strong' because racism, hate, and murder have no place in this world. I love people of all races and religions and no one should feel unwelcome, unsafe and unloved. I've written this song to support Asian Americans based on recent events because we are all brothers and sisters, and I want to spread this message any way I can." says Darell Kelley. 
The song highlights the ruthless murder of Daunte Wright as well as a protest for BLM. He composed the lyrics about such a sensitive issue in such a non-offensive and beautiful manner that everyone liked it. Merely on Spotify the song hit more than 10 million plays and the number is increasing day by day. The music, the lyrics, the feelings, all the things are perfectly matched together. Creating a full-length piece of rap in such a short time shows that Darell is no less than any great artist.      
Why does he make such songs? Most of Darell's songs are about spreading peace and stopping hate or social issues of the current time. It is because he was always into making a good society where all people can live without any discrimination. He has the potential to create some positivity through his music. He believes that music is something through which an artist can create some powerful change in the society. This is one of his main reasons to join the music industry. Moreover, he has the talent of composing incredible poetry.      
Many people only know Darell as a singer but not as a social activist. Using both social media and his music, he likes to spread awareness and raise his voice on critical and injustice matters. Many people blame that Darell writes music about trending issues just to get attention and fame but this is not true. It is his passion to do something about a positive change in society especially regarding discrimination. As an African-American, he has faced some serious issues of racism. Music has given him this opportunity so he takes full advantage of it.
'Police Brutality', 'The Coronavirus', 'Why lie on the Queen', 'Systematic Racism' and many more such songs have some sensitive topics. You can listen to all of his songs on online music platforms. Links are given below.
To get daily updates, you can follow him on Instagram. 
D KIRK pulling in crowds with his sensational rap music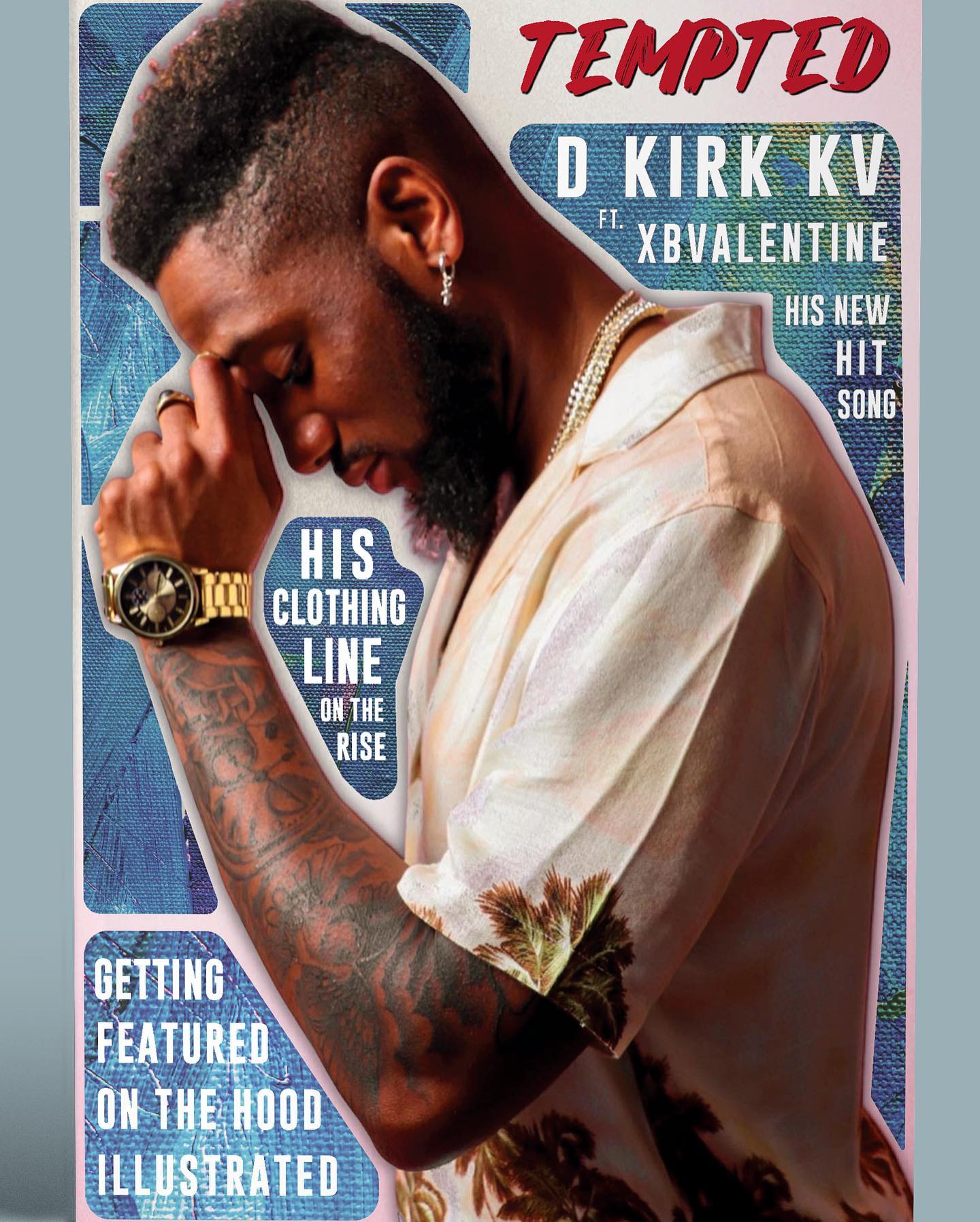 DKIRK KV is a name that doesn't need an introduction among hip-hop music lovers anymore. The rapper has made a mark in the music industry in a very short time thanks to his phenomenal music-producing skills. 
DKIRK KV's exceptional musical talent comes from his childhood. The US rapper's father was a DJ who played all around the world. Hence, the music star had early access to music and its different sounds. The artist says, "My ears were engulfed by the sounds of Nelly, LL Cool, Michael Jackson, and Seal Paul." 
The half Jamaican and half American singer hails from Philadelphia, Pennsylvania. He says that music officially came into his life in 2013. Kirk shares that he developed a love for the flows and rhythms of music, and set out to make his own mark in the music world. He is aware that his music has a great following already amongst youngsters and new rappers who see him as a solid role model. Even his contemporaries look at him with respect and admiration.
The rapping star describes his genre as rap and his style of music as dance hall. DKIRK KV himself has a list of people he wants to collaborate with. He says that those on the top of his list are Chris Brown, Tyga, Kid Ink, Big Sean and Tory Lanez. Even though each one of these artists have different vibes and music styles, D Kirk KV wants to get their guidance and be able to experience their process of creating music from up close. In a sense, all these artists are the rapper's ideal musicians!
However, Kirk's biggest inspiration is the Notorious B.I.G. The hip-hop star says that he can relate to BIGGIE in a lot of ways; he loves how much BIGGIE's music is about culture and never giving up in life. He says that he's learnt that one must constantly keep pushing themselves if they want to grow as an artist and make their name in the music industry.
One thing that he loves about music is that it is so personal and individualistic. One can pour their personality into their music and bring forward different perspectives through their sound. Nobody is restricted to only one sound, which makes the process of producing music and songs much more enjoyable. 
Sharing his goals for 2023, the rapper says that he wants to accomplish all his dreams and become a top choice musician. He says that it would be a dream cum true if he were on the BET Cypher list, which is a great recognition for a hip-hop artist! When asked what would he be doing if he were not a musician today, DKIRK KV says that he probably would have been a professional fitness trainer if he were not giving his all to music.  
At the moment, Kirk is working hard at building his influence on social media by making reels, having photoshoots, and engaging with his followers. However, it's not only music that keeps this musician busy. Outside of music, DKIRK KV has a clothing line called D&J clothing. He is currently working on expanding the clothing line with his business partner. He plans to expand his clothing line to multiple locations. 
D Kirk sees himself having released multiple albums, gone on various music tours; and having dropped collaborations with his favourite artists in the next five to ten years. He believes in "being a smart business man with constant success". When asked how he would adjust to being away from home while touring for an extended period, the musician says that while it might be difficult initially since he loves following a routine, he thinks he would adjust quickly too. He says that he has waited for this success for a long time and worked really hard at it, so he is looking forward to enjoying it.
Talking about his brand new song named Tempted Ft xBvalentine, Kirk says, "This song has a very different type of sound that puts you in the mood to dance all night". The hip-hop and R&B singer is available on all social media channels as D Kirk (KV).