Does CBD Oil Work for Chronic Pain Management?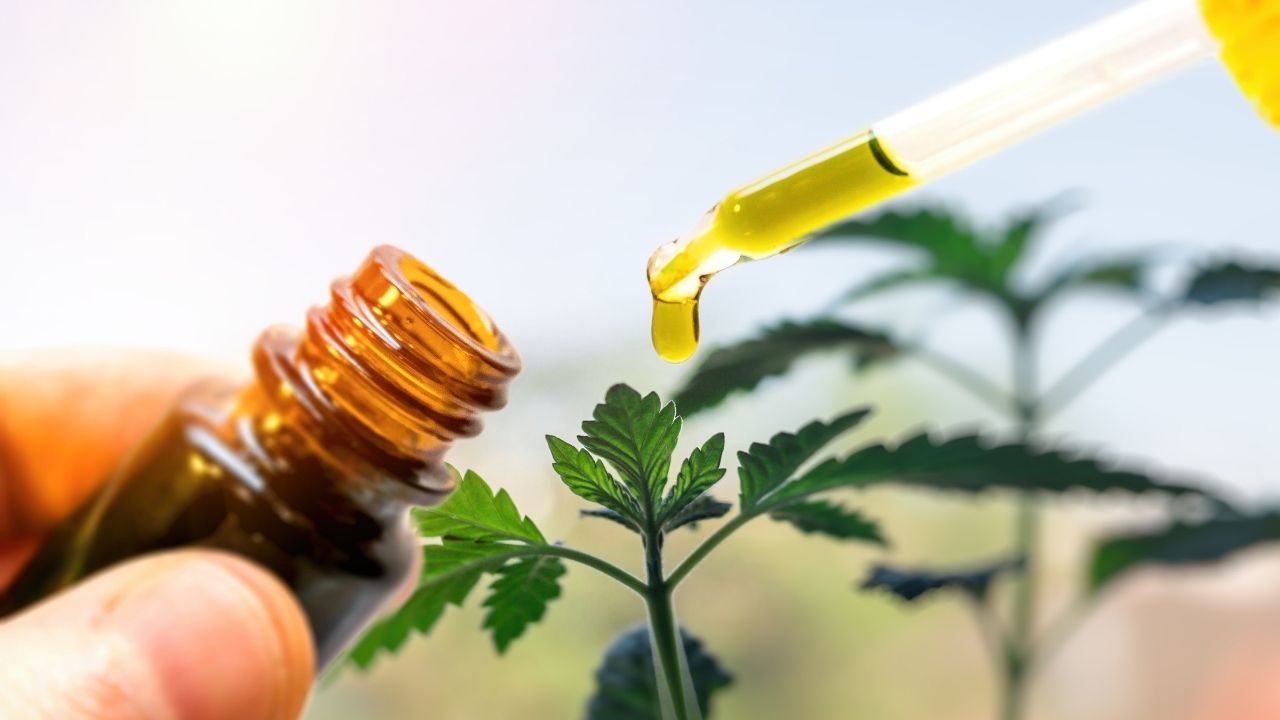 Many people use CBD oil to relieve pain and to improve other conditions like sore muscles and feelings of anxiety or depression. Recent research has shown the potential that CBD oil has the potential to help patients get relief from many of those conditions.
In this article, we will look at how CBD oil works and how it can benefit people suffering from numerous conditions including anxiety, depression, acne, eczema, multiple sclerosis, rashes and people presently undergoing debilitating treatments like chemotherapy.
Effects
According to CBDStudy, CBD is one of many naturally occurring compounds in marijuana and hemp plants known as cannabinoids.Many plants contain cannabinoids but hemp and marijuana plants a very high concentration of them.
Tetrahydrocannabinol (THC) is the cannabinoids that causes users to get that "high" feeling that results from using marijuana. But CBD oil does not cause users to get high. This is because CBD does not connect with the same receptors inside the brain as THC does.
Cannabinoids have a direct effect on the endocannabinoid system (ECS) inside our brains. That is why these compounds affect the way we feel pain, our sleep cycles and how our immune system functions.
Can CBD Make You Feel High?
CBD does not make users feel high although it does have many other positive reactions. It can also encourage the body to naturally produce more of its own naturally occurring endocannabinoids.
For example,CBD oil stops the body from absorbing anandamide, a compound associated with the way the body experiences pain.
The cannabinoid compound contained in hemp and marijuana plants that creates that "high" feeling is called THC. Two years ago, Congress passed the 2018 Farm Bill which allowed for the sale of CBD oil products over the counter as long as they contained a maximum of 0.3 percent THC. That is simply not enough to get you high.
You may ask, why is a small trace amount of THC still in these products? That is because of the way the different cannabinoids or compounds present in hemp plants interact with each other.
When all of the naturally occurring compounds are present in one CBD oil product, they actually help to maximize the effects of all of the other compounds in the product. This is called "the entourage effect." It basically means that when all of the cannabinoids are working together, they work better than they would if they were working alone.
What is CBD oil?
Some type of cannabis plants — often called hemp or marijuana,contain different levels of various chemical compounds.
Most CBD oil comes from industrial hemp, which usually has a higher CBD content than marijuana. It also contains less THC.
CBD oil comes in many different strengths and and form factors. People can use it in various ways and for a multitude of conditions. people can use it in various ways and for several different conditions. Its recommended that you discuss CBD oil with your doctor before using it to make sure there are no potential negative interactions between any CBD oil products and any prescription medications you are presently taking.
Benefits
CBD oil is actually one of the oldest natural remedies used by human beings. For thousands of years people have used CBD to treat different types of pain and other conditions. It's only in recent years that the scientific and medical communities have begun to study it more closely and how it can benefit patients with many conditions.
Here are some of the possible benefits of CBD oil:
Arthritis pain
Some researchers note a significant drop in inflammation and signs of pain, without additional side effects by using CBD.People using CBD oil for arthritis may find relief from their pain and they may see less swelling in their joints as well.
Multiple sclerosis
Multiple sclerosis is a condition that affects the entire body because it impedes signals sent to the muscles by the brain via the spinal cord.
Nerve pain, tingling in the hands and feet and a reduction in strength and mobility are among the most common symptoms of multiple sclerosis. If untreated, it could eventually prevent a person from being able to walk or get around on their own.
Recent studies show CBD oil could reduce the levels of spasticity that MS patients often feel. Many people also reported a reduction in symptoms. Additional studies are needed to verify these results.
Chronic pain
Researchers say the results of multiple systematic reviews covering dozens of trials and studies. Some recentstudies indicate there is substantial evidence that CBD oil is an effective treatment for chronic pain in adults.
This has the potential to benefit patients suffering from conditions like osteoporosis or arthritis and those undergoing painful treatments like chemotherapy where the side effects from the treatment is often nearly as debilitating as the disease.
They noted that cannabinoids, such as CBD, could offer helpful new treatments for people with chronic pain.
Marijuana derived CBD products are not presently at the federal level but are legal under the laws of some states. However, CBD oil products made from hemp and that contain a maximum of 0.3 percent THC are legal and available for sale as supplements in all 50 states since Congress passed the Farm Act of 2018.
There are many potential uses for CBD oil and studies are ongoing as to exactly how it can be used to help people suffering from numerous conditions. What we do know for sure is that CBD oil products can help people relax and create an overall feeling of well-being that can help improve the symptoms of conditions like anxiety and depression.
It also has anti-inflammatory properties which can benefit people suffering from several conditions from chronic pain to acne and eczema. Best of all, CBD oil is a natural substance that has few if any side effects which differentiates it from many other prescriptionand over the counter medications out there.
CBD oil can offer help for many people if they use it regularly and properly.
Samuel Leeds Buys Shares In Property Tribes; Says He Wants To Make It Better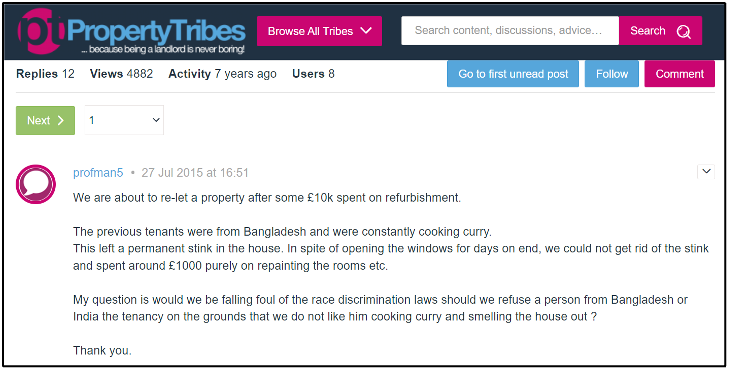 People in UK property circles may be familiar with the very public dispute between former MTV presenter, property investor, and community manager of the company Property Tribes, Vanessa Warwick, & property investment trainer and owner of the company 'Property Investors', Samuel Leeds; as Leeds has accused Warwick of assisting with racism and discrimination against ethnic minority tenants. In recent news, Samuel Leeds was reported to have bought a 35% share of the company Property Tribes, making him officially now a person of significant control at Property Tribes.
Warwick established Property Tribes to accumulate wisdom from various property owners and landlords to create a place of guidance for people in the industry to do business better. According to the company,
"We wanted to create a free use, safe, and agenda-free place for landlords to get information from a "hive mind", not a singularity, so that they could learn and grow their property business."

However, in one of his recent videos, Samuel Leeds pointed out blatant support of racism in some of the advice coming from Warwick herself. As one of the landlords asks on the forum – if they would be implicated by the race discrimination laws in the UK for refusing tenancy to Bangladeshi families as the landlord is not fond of the smell of their staple food, curry; Vanessa Warwick herself is seen advising against mentioning the reason for said refusal, thus averting the legal repercussions altogether.
In the video, Leeds points out several more situations where Warwick has behaved in a racist manner. In fact, she has become a new advisor on the panel of the UK's Property Redress Scheme and has been under criticism in their forum as well for supporting discrimination against ethnic minorities.
Warwick also expressed strong disapproval of Leeds as a property trainer citing the reason that his students came from the "vulnerable" demographic. Leeds called out the racist mindset in this reasoning, as in reality, his students predominantly come from ethnic minorities and don't fall in the "vulnerable" category. He began drawing attention to the issue over his YouTube channel and his website, and ended up facing severe disparagement from Warwick and her followers. Leeds finally sued Warwick for defamation and she brought a counter lawsuit for six-figure damages.
In an attempt to put an end to the battle once and for all, Samuel Leeds reports to have bought a share, 35% to be exact, of the company, Property Tribes. Even though he is only a minority shareholder and will have limited control, Leeds believes he can make a difference in "cleaning up the company" and reduce racism in the forum.
He jokingly adds,
"Because they trolled me, I wanted to at least get paid… Like Michael Jackson did to Eminem."
Leeds pledges that any money he makes off this transaction will be donated to charitable organisations that tackle racism and online bullying. In addition, Leeds will donate an extra £50,000 to organisations that fight hatred in the UK. With this move, he is determined to take a strong stand against all discriminations in the property sector or any other industry.