Dr Uparika Sharma, a Dentist from Bellevue wins NCAB Award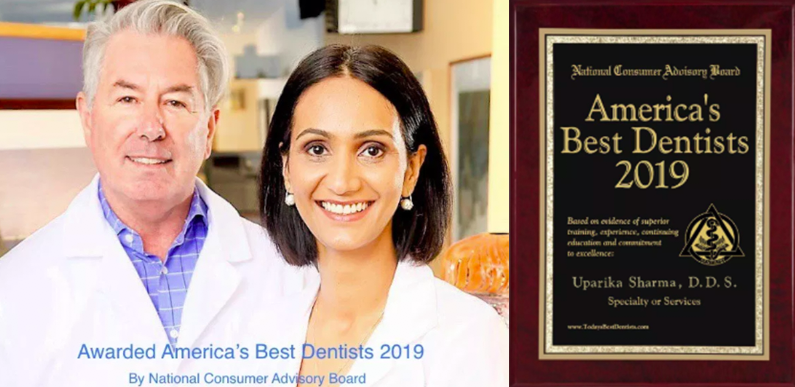 Bellevue dentists are today becoming some of the most reputed and excellent dentists all over the world. And one of the biggest proofs for the same is the fact that one of the dentists from Bellevue, Dr. Uparika Sharma, has been selected for the America's Best Dentist Award.
This reward is given by National Consumer Advisory Board (NCAB), and is regarded as one of the most prestigious awards. After having this award, this Bellevue Dentist is now counted amongst the most reputed professionals of America.
Dr. Uparika Sharma has completed her DDS degree from University of Washington, which is popular all over the world for selecting only 5 dentists for admission, who have prior international education and experience. Later on, she even moved further to complete her 1 year advanced training on endodontics therapy, which only 10% of the dentists go for.
Some of the services and treatments which Dr. Uparika provide to her clients include TMJ evaluation, general dental problems treatment, cervical spine evaluation, chronic headache, airway problems, and so on.After completing all of this education and gaining experience, she has now become one of the best dentists in America.
Now she has her own dental clinic, going by the name of Azalea Dentistry, in Bellevue, United States. You can reach out to her website on bellevuedentist.us, and contact her for any treatment you are looking for.
Beats and Rhymes Played an Important Role in Senegalese Politics This Year
SENEGAL, AFRICA – Hip Hop, Beats and Rhymes have become the language of youth in the politics of Senegal. The campaigns that took place last month, for presidential elections, witnessed a huge involvement of hip hop artists and rap beats. And the reason for that is Demographics.
The average age of Senegal person is around 19 years. And this age group comprises of mostly the rappers. In the last elections of 2012, country's largest social movement took place. Rappers were among the major founders of this social movement. That is the reason why this year's election also includes a lot of rappers. All the leading candidates are running their campaigns with at least one rapper by their side.
One of the professors at Vassar College, Zachariah Mampilly, shares, "Many young people turn to hip-hop artists as being kind of the voice of the streets and providing them with a way to think about politics. Especially in the most recent presidential election, the use of rappers was a remarkably cynical attempt by these politicians to gain popularity with youth."
Hip Hop is being used as a powerful medium to influence the youth. And this kind of power is not just limited to politics.
Journal Rappé, a newscast for people of Senegal, raps the news to the beat. It does not produce any new information. Rather, it picks the news that is already shared on televisions and mix it with a taste of music to reach the youth in an entertaining manner. Initially started out through YouTube, it soon caught the attention of mainstream media, just with its talent to attract wide number of netizens. And that shows how important beats have become to the youth of Senegal.