"Every Woman Needs to Know About The T Lady Tea," Says Founder Elissa Scott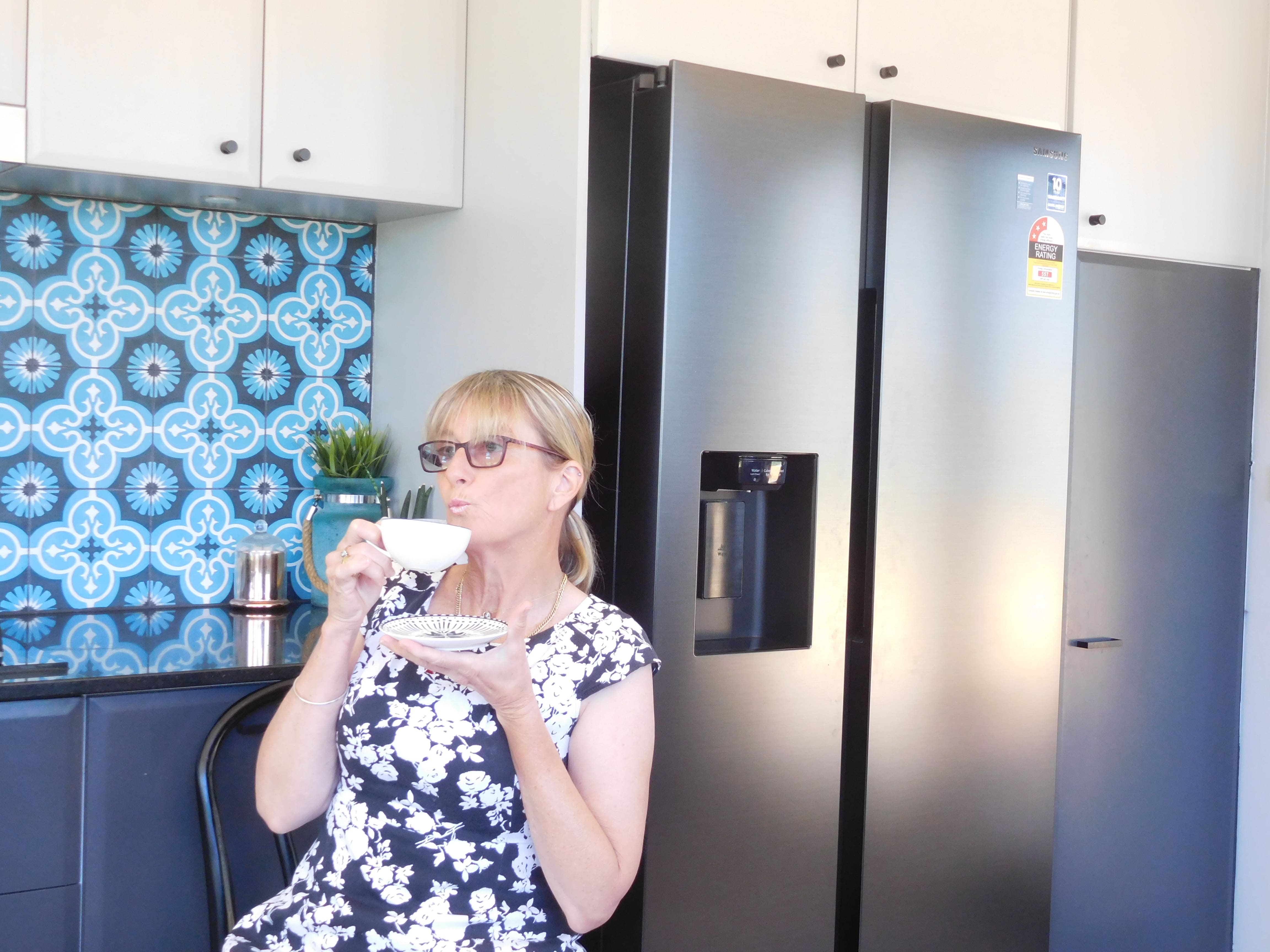 From the onset of puberty, a woman's body often undergoes a series of changes. Women start to menstruate and grow breasts, and eventually, get pregnant and give birth. For most women, the end of their reproductive life is signified by Menopause. 
Menopause is a stage in a woman's life that brings about many changes to the body. Three significant events take place during this time, but the most well-known is Menopause itself. This event signals the end of Menstruation.
The other two events you may not be as familiar with, but should still know about; is Perimenopause and Postmenopause. Perimenopause starts typically somewhere between 30 and 55 years old—when your menstrual cycle becomes irregular or can stop altogether. The Menopause stage is around ages 50 to 55 years old. Although, these ages can differ in women because everyone's different. 
Understanding Menopause
The first thing to understand about these milestones (Perimenopause, Menopause and Postmenopause), is that they are all normal stages and natural parts of aging, and not to be defined as any sort of medical condition.
While you can't stop your biological clock from ticking away, that doesn't mean there aren't things you can do for your body to ease symptoms and prevent discomfort. It's an excellent idea for women to learn about the changes they might see in their 40's—so they know what to expect. 
We know that knowledge is power, and if you have a baseline of what to expect in the next few years, it makes dealing with symptoms much easier. That said, no one will experience Perimenopause, Menopause or Postmenopause precisely the same way—every woman's experience is definitely different.
The Symptoms of Menopause
You're not going crazy, neither are you bewitched. You're only going through Menopause. Let's talk about the common symptoms of Menopause here! 
During the stages of Menopause, multiple symptoms can suddenly appear. 40 symptoms in total have been recorded by many women, and can send you into a whirlwind of being cranky, anxious, experiencing erratic mood swings, memory loss, dryness down below, and especially sleepless nights. During this time, you might also experience hot flashes/hot flushes, and waking up at night—drenched. Just to mention a few. 
Reducing the Symptoms of Menopause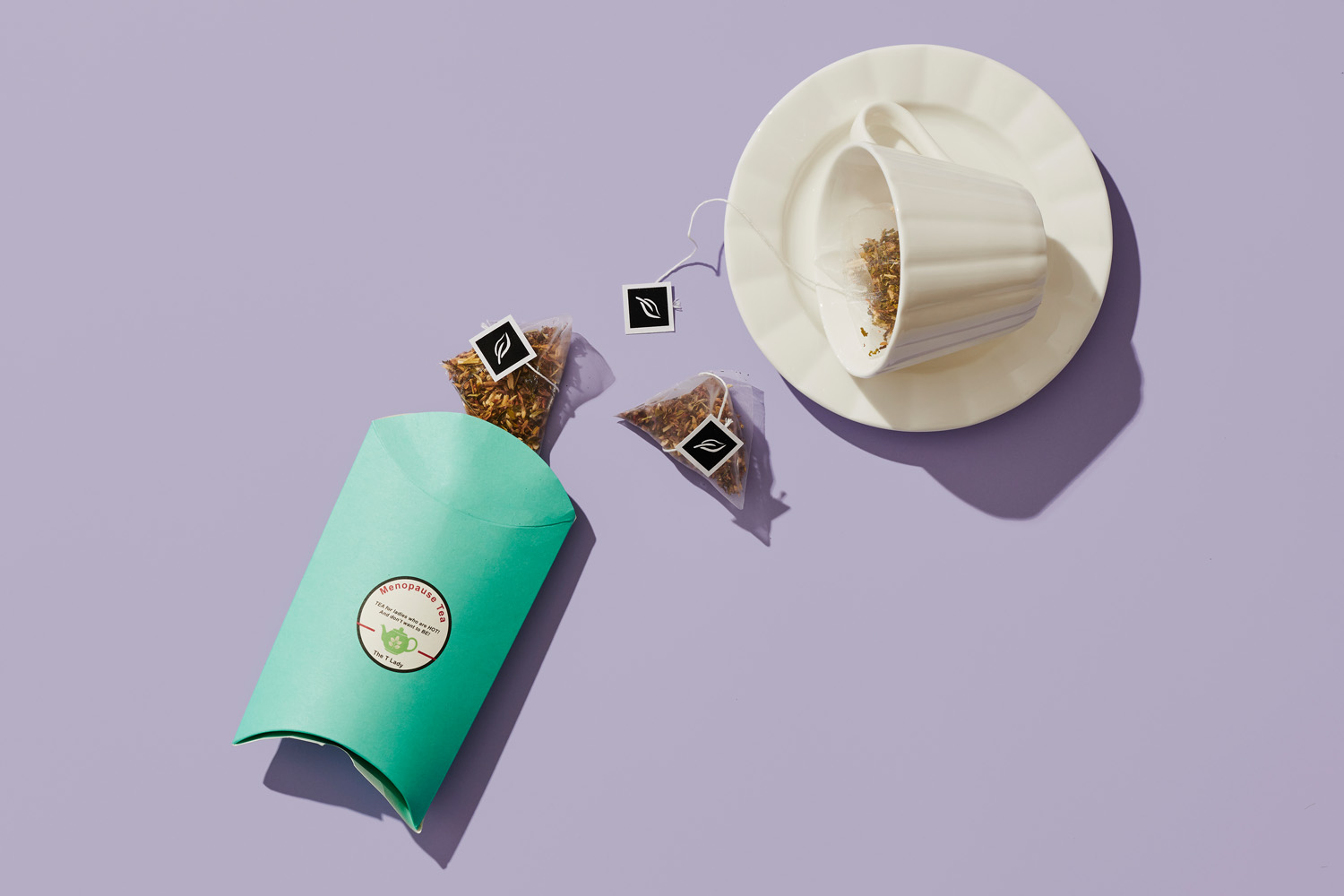 Women can be more prepared for this stage by looking at natural herbs that can reduce these symptoms and make it an easier process overall.
Menopause Tea created by the founder, Elissa Scott, known as The T Lady, is a tea that consists of the five recommended herbs for Menopause. The herbal tea was created for Perimenopause, Menopause and Postmenopausal stages of life. Each herb has a specific role in the physical and mental state of the woman's body. It alleviates symptoms like hot flashes, sleepless nights, anxiety, mood swings, period cramps and joint pains.
Being someone that knows the symptoms of Menopause all too well, Elissa Scott was spurred by her personal menopausal experiences to discover a natural remedy that could ease the process of Menopause for women. The organic beverage has been proven, trialed, and tested with individuals for years by Elissa Scott herself and testimonials received from all over the world. 
"The beauty of the tea is that it's a community affair. Asides from me, there are other women from all walks of life involved in the delicate process of production. From the tea maker to the tea packers, we are all women with a similar story," she says.
The Bottom Line
The journey that a woman's body undergoes is quite a phenomenal one. And with more knowledge and information on how to navigate the process, it can become an easier one. Also, aside from seeking natural remedies like herbs and ancient teas, training one's body and mind with exercise, eating a healthy diet, sugar and alcohol reduction can make the process and journey through Menopause an easy one. 
Sustainable Animal Management Practices for Small Farms: Minimizing Environmental Impact and Maximizing Profits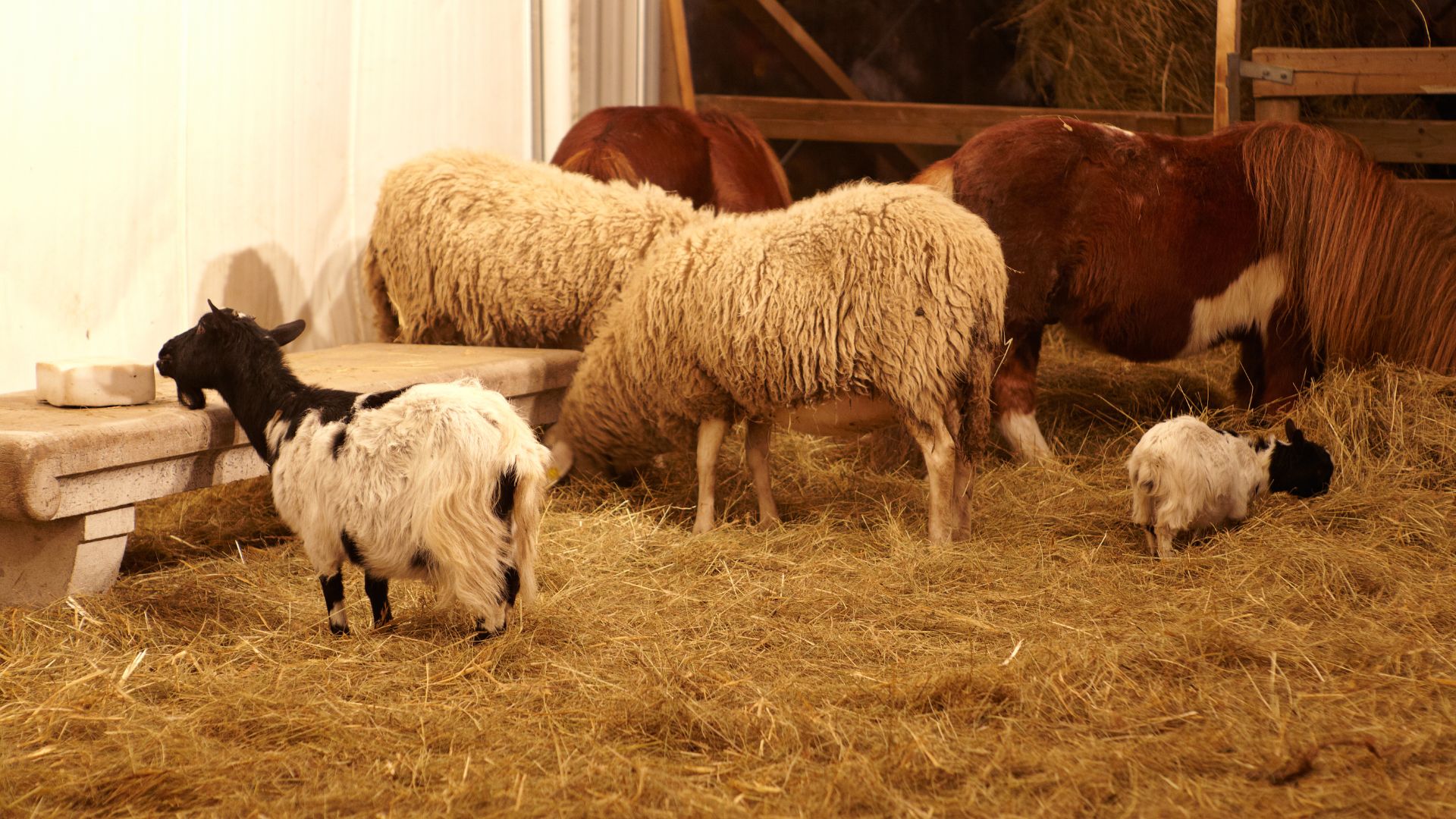 Small farms play a vital role in our food system, providing locally-grown produce and meat to communities across the country. However, these farms face challenges in terms of sustainable animal management, as they may lack the resources and infrastructure of larger operations. In this article, we will discuss some sustainable animal management practices that small farms can adopt to minimize their environmental impact and maximize their profits.
Implementing a Rotational Grazing System
One issue that small farms may face is managing the waste produced by their livestock. Manure and other by-products can contribute to air and water pollution if not properly managed. One strategy for addressing this issue is to implement a rotational grazing system. This involves dividing a pasture into several smaller sections and rotating the livestock between them. This allows the animals to graze on fresh grass while also allowing the grass to recover and reducing the amount of manure in any one area. The benefits of this system include improved soil health, increased biodiversity, and reduced need for chemical fertilizers.
Using Natural Remedies and Preventative Measures
Another sustainable animal management practice for small farms is to use natural remedies and preventative measures to reduce the need for antibiotics and other medications. For example, probiotics and essential oils can be used to promote gut health in livestock, while natural fly repellents can help keep pests at bay. This not only reduces the use of antibiotics and other chemicals but can also improve the overall health and well-being of the animals. Moreover, animals that are raised naturally and without the use of antibiotics or growth hormones may fetch higher prices in the market.
Investing in Efficient Infrastructure
In terms of infrastructure, small farms can benefit from investing in equipment and facilities that are designed to be efficient and low impact. For example, a cattle gate system can be used to manage the movement of livestock between pastures without the need for manual labor. This system involves a series of gates and fences that can be opened and closed remotely, allowing the farmer to easily move the animals to different areas of the farm. This reduces the amount of time and energy required to manage the livestock, while also minimizing the risk of injury to both the animals and the farmer. Similarly, investing in solar-powered water pumps, energy-efficient lighting, and eco-friendly insulation can help reduce the farm's energy costs and carbon footprint.
Collaborating with Other Farmers
Small farmers can also benefit from networking with other farmers and industry professionals to share knowledge and resources. This can include attending workshops and conferences, joining farmer networks and associations, and connecting with other farmers online. By working together and sharing ideas, small farmers can learn from each other and develop sustainable animal management practices that are tailored to their specific needs and resources. Moreover, collaborating with other farmers can help small farms gain access to new markets, shared resources such as equipment, and increased bargaining power with suppliers and buyers.
Conclusion
In conclusion, sustainable animal management practices are crucial for small farms to minimize their environmental impact and maximize their profits. By implementing strategies such as rotational grazing, natural remedies, efficient infrastructure, and networking with other farmers, small farms can thrive while also contributing to a more sustainable and resilient food system. And with tools like the cattle gate system, small farmers can manage their livestock with ease and efficiency, allowing them to focus on what really matters: growing healthy, happy animals and producing high-quality, locally grown food.