"Every Woman Needs to Know About The T Lady Tea," Says Founder Elissa Scott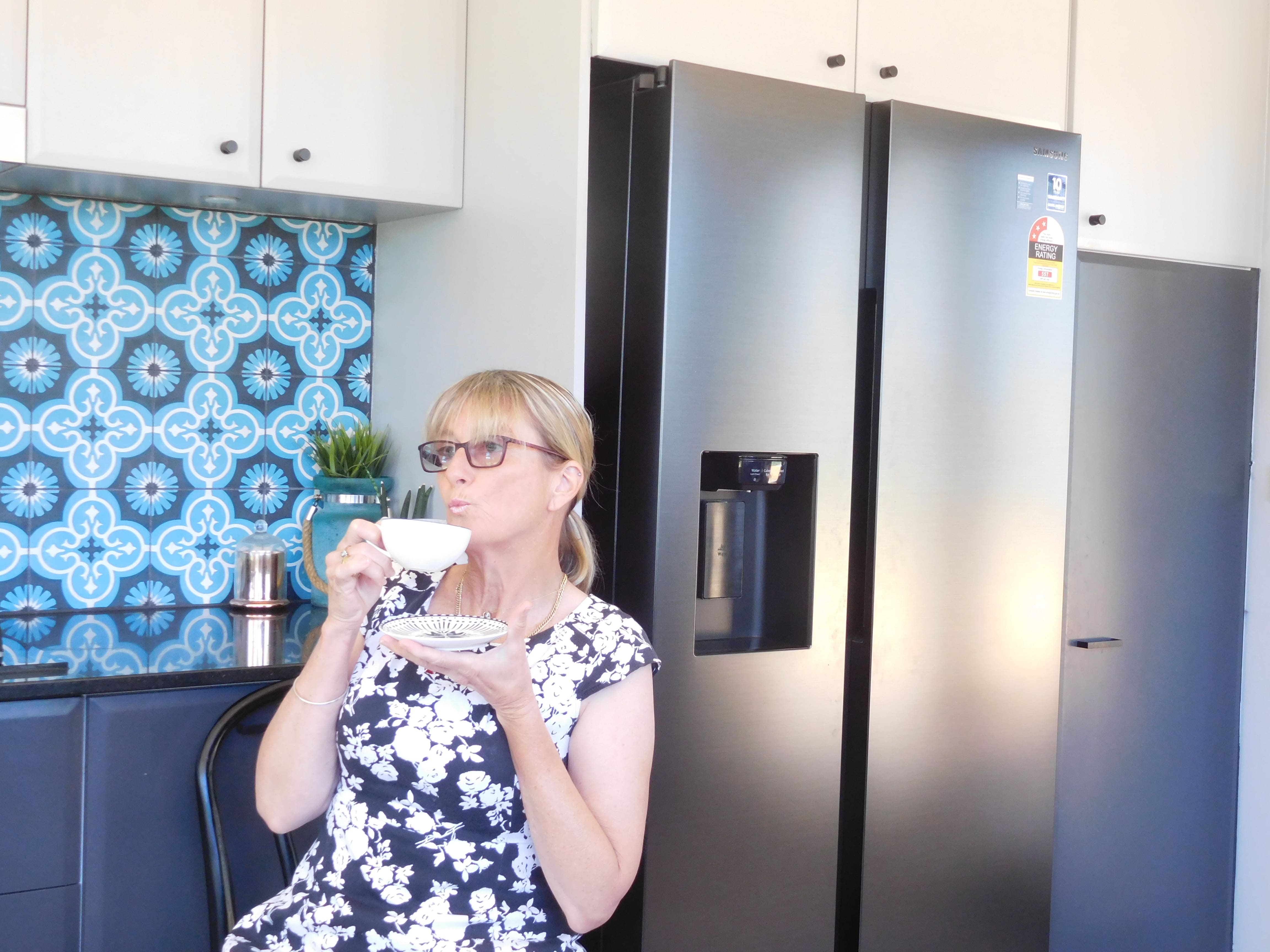 From the onset of puberty, a woman's body often undergoes a series of changes. Women start to menstruate and grow breasts, and eventually, get pregnant and give birth. For most women, the end of their reproductive life is signified by Menopause. 
Menopause is a stage in a woman's life that brings about many changes to the body. Three significant events take place during this time, but the most well-known is Menopause itself. This event signals the end of Menstruation.
The other two events you may not be as familiar with, but should still know about; is Perimenopause and Postmenopause. Perimenopause starts typically somewhere between 30 and 55 years old—when your menstrual cycle becomes irregular or can stop altogether. The Menopause stage is around ages 50 to 55 years old. Although, these ages can differ in women because everyone's different. 
Understanding Menopause
The first thing to understand about these milestones (Perimenopause, Menopause and Postmenopause), is that they are all normal stages and natural parts of aging, and not to be defined as any sort of medical condition.
While you can't stop your biological clock from ticking away, that doesn't mean there aren't things you can do for your body to ease symptoms and prevent discomfort. It's an excellent idea for women to learn about the changes they might see in their 40's—so they know what to expect. 
We know that knowledge is power, and if you have a baseline of what to expect in the next few years, it makes dealing with symptoms much easier. That said, no one will experience Perimenopause, Menopause or Postmenopause precisely the same way—every woman's experience is definitely different.
The Symptoms of Menopause
You're not going crazy, neither are you bewitched. You're only going through Menopause. Let's talk about the common symptoms of Menopause here! 
During the stages of Menopause, multiple symptoms can suddenly appear. 40 symptoms in total have been recorded by many women, and can send you into a whirlwind of being cranky, anxious, experiencing erratic mood swings, memory loss, dryness down below, and especially sleepless nights. During this time, you might also experience hot flashes/hot flushes, and waking up at night—drenched. Just to mention a few. 
Reducing the Symptoms of Menopause
Women can be more prepared for this stage by looking at natural herbs that can reduce these symptoms and make it an easier process overall.
Menopause Tea created by the founder, Elissa Scott, known as The T Lady, is a tea that consists of the five recommended herbs for Menopause. The herbal tea was created for Perimenopause, Menopause and Postmenopausal stages of life. Each herb has a specific role in the physical and mental state of the woman's body. It alleviates symptoms like hot flashes, sleepless nights, anxiety, mood swings, period cramps and joint pains.
Being someone that knows the symptoms of Menopause all too well, Elissa Scott was spurred by her personal menopausal experiences to discover a natural remedy that could ease the process of Menopause for women. The organic beverage has been proven, trialed, and tested with individuals for years by Elissa Scott herself and testimonials received from all over the world. 
"The beauty of the tea is that it's a community affair. Asides from me, there are other women from all walks of life involved in the delicate process of production. From the tea maker to the tea packers, we are all women with a similar story," she says.
The Bottom Line
The journey that a woman's body undergoes is quite a phenomenal one. And with more knowledge and information on how to navigate the process, it can become an easier one. Also, aside from seeking natural remedies like herbs and ancient teas, training one's body and mind with exercise, eating a healthy diet, sugar and alcohol reduction can make the process and journey through Menopause an easy one. 
Things You Can Do To Make The World A Better Place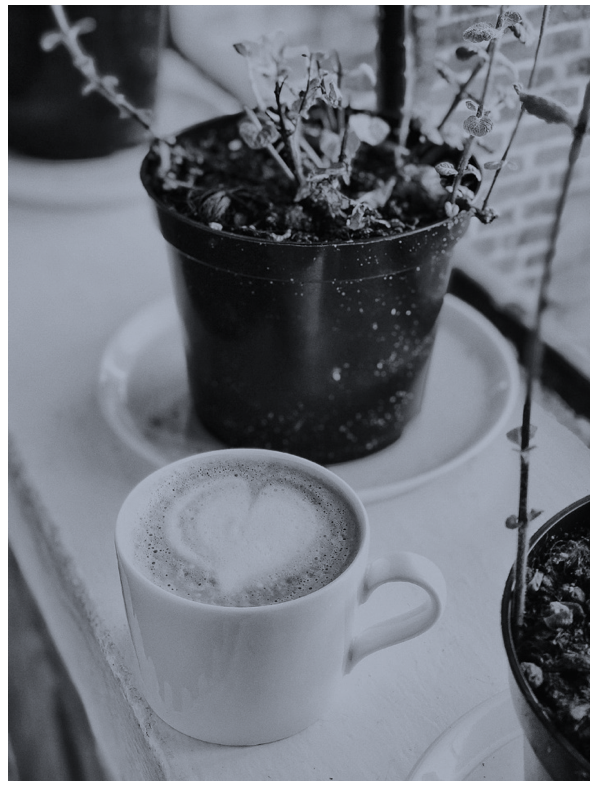 The world needs more heroes, not like spiderman or superman, rather the commoner, to make people happy and appreciate their lives. With all the challenging scenarios surrounding us, such as COVID, politics, depression, and system failure – we all need something or someone to cheer us up and make us feel that the world is not as bad after all. 
Even though it is becoming hard to stay optimistic about how the better days are coming, let's hold on to our faith and stay hopeful as the days pass. 
Here are a few things we can do to make the world a better place for our loved ones. 
Be positive
Believe it or not, but favorable attitude always helps. Seeing our loved ones happy and positive makes us hopeful and cherish our lives. What happens when you wake up and see your partner smiling? Don't you feel like holding them gently and filling their entire existence with as much love as possible? That's what staying positive does; even on your tough days, it serves as the ray of hope. 
Distribute gifts
Gifts are the best way to express to your friends and family your love and gratitude for them. If your loved one is amused by books, choosing "A Little Uprising: The Muskrat Rebellion" by John C. Wolfe could be significant. The book belongs to the historical fiction genre and will leave a significant impact on the readers. 
A few other things that you can gift along with the book can be a beautiful plant, stationary, or maybe a beautiful handwritten note. 
Show gratitude
Showing gratitude to everyone around you and not just your loved ones will leave a massive impact on the world. This may seem trivial, but most of us rarely make it a habit of being grateful. The best part is that this habit will turn your life upside down and make it a beautiful one in just a few days. 
Try saying "I am so glad that you exist" to your partner and see how it makes them grin each time.
Be an empath
It is hard to be polite and try to understand others, especially when you have a lot going on in your life. Being an empath and setting yourself in others' shoes is not easy. But it sure has its fruits. 
For starters:
You can try to be polite with everyone you meet,
Do not get frustrated if someone acts anxious in front of you,
Every time you get angry, tell yourself that they are human too and can make mistakes too.
Everyone in our surroundings is going through some challenges that they may not mention. Being polite or using good words can be of genuine help to them. 
Try to recover from addiction 
If you are an addict, then know that your addiction must be causing your loved ones a lot of pain. Even though the feeling of getting high helps you stay away from the brutal reality but it might also be costing your loved ones a lot. 
Embarrassment, fear, distress are a few things that your loved ones face daily. If you have thought about letting go of this habit before, then instead of doing it later, start it from today. Because tomorrow never comes. And you may get too late. 
However, know that the process can be tough, and you may feel like you're getting stuck in the cycle again and again. But don't give up, neither on yourself nor on your loved ones. Soon you'll be sober and enjoying life again. 
These are some things that you can do to make your surroundings and world a better place. Know that small steps matter, and they can change your life for good.