Publishing Mogul Tarryn Reeves Details Her Faith-Driven Journey to Entrepreneurial Success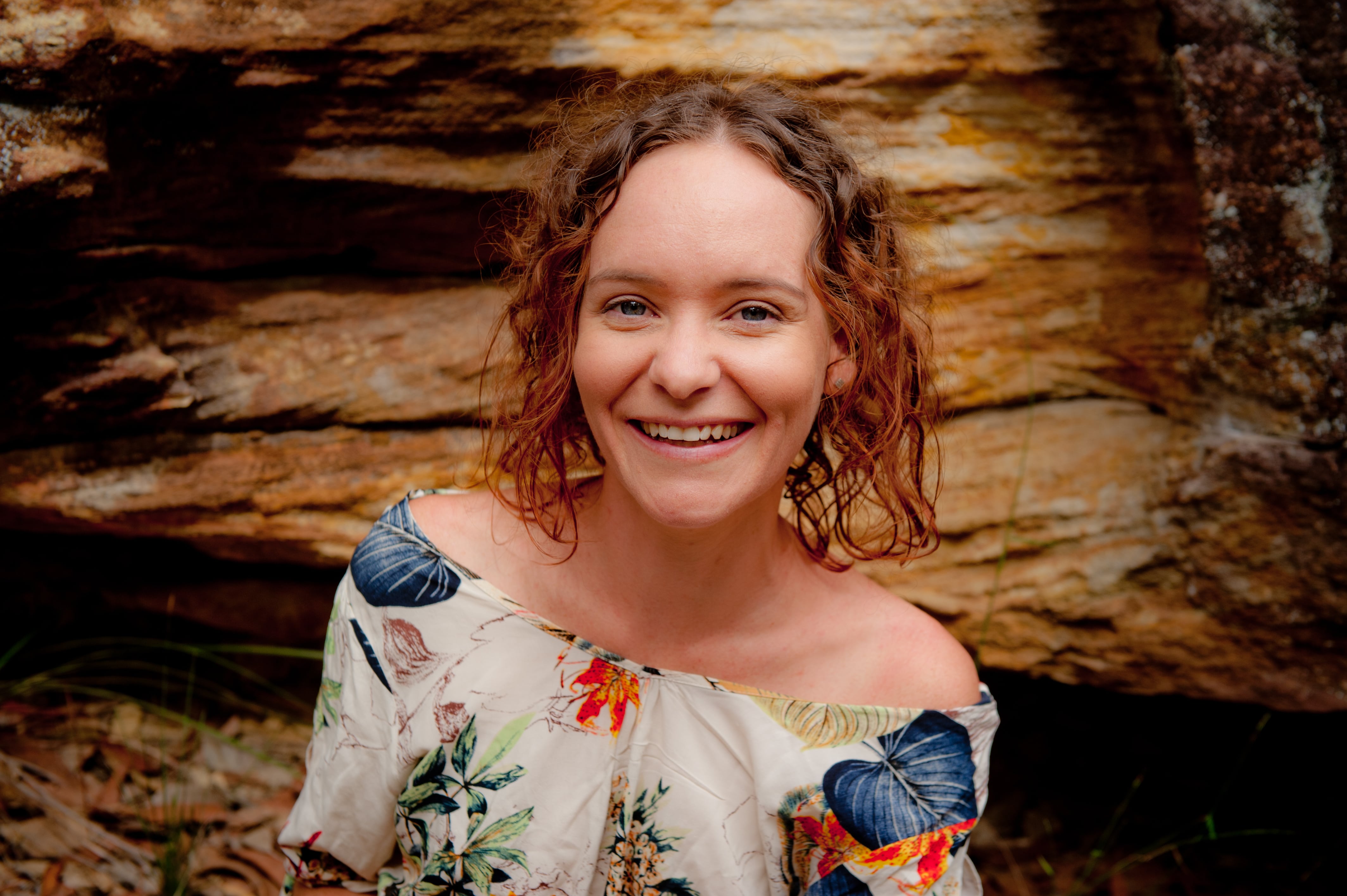 For some people, childhood inclinations are like powerful magnets to the mind – you can't run away from them. Imagine the kid who won all the races going on to become a world-class athlete. The neighborhood songbird landing massive record deals at 18. The unofficial ballet teacher launching a dance studio fifty years later.
It gets even more inspiring when the popular bookworm grows up to become the CEO of a book publishing firm. Australian businesswoman and book coach, Tarryn Reeves, hadn't taken a business or publishing course in college. However, after years in the corporate world, she found her way back to what she truly loved. Reeves is the founder and CEO of Four Eagles Publishing and The Publishing House Concierge, a publishing firm committed to turning authors' ideas into best-selling books to expand their businesses and grow their foundations. 
Reeves is a USA-Today bestselling author herself and has published over 41 authors who attained best-selling status. Her journey to building a stronghold in the tricky industry of publishing was never easy, but a faithful outlook made a world of difference.
The struggles of young adulthood
When Reeves was an eight-year-old girl growing up in Harare, Zimbabwe, she launched her first "business" running a small library for the neighborhood kids. She'd charge her friends small sums to hire books, and being an ardent book lover herself, she believed there was a solid impact in encouraging other kids to read.
She later went on to college to acquire a criminology degree in Australia. While studying, she took up a job handling management and procedures at the railway. However, it was a male-dominated field and the career hurdles eventually overwhelmed her.
"I had a spectacular burnout," Reeves recalls. "I had quit my high-flying job overnight and I found myself in that dark hole, being diagnosed with PTSD, chronic depression, and major anxiety. This was also a result of being born in Zimbabwe, a war-torn country in Africa. Growing up there, I witnessed a lot of political violence and we lost pretty much everything. We lost our homes, our farms, our livelihoods – everything. I was 15 at the time when we fled to Australia."
Eight years after she landed in Australia, from an outsider's perspective, Reeves seemed to be doing remarkably well for herself. She had a house, a car, and a six-figure job – everything society cumulatively terms "success". However, her different diagnoses told a different story. After quitting her first job, she got another roster management position in a healthcare facility, but it didn't work out and she was laid off, exactly one week before she discovered she was pregnant.
And then, her awakening began.
"Nobody would hire me because I was pregnant, even though they were not allowed to say that," Reeves narrates. "When I first found out I was pregnant, the news just set this laser clarity and I told myself, 'I'm not doing this anymore'. I didn't want this to be the path that my daughter would have to face. It was not an acceptable way for a human to live. As far as I know, we only get one chance at this. And there I was, doing it wrong. So I decided it was time to switch things up."
Finding her path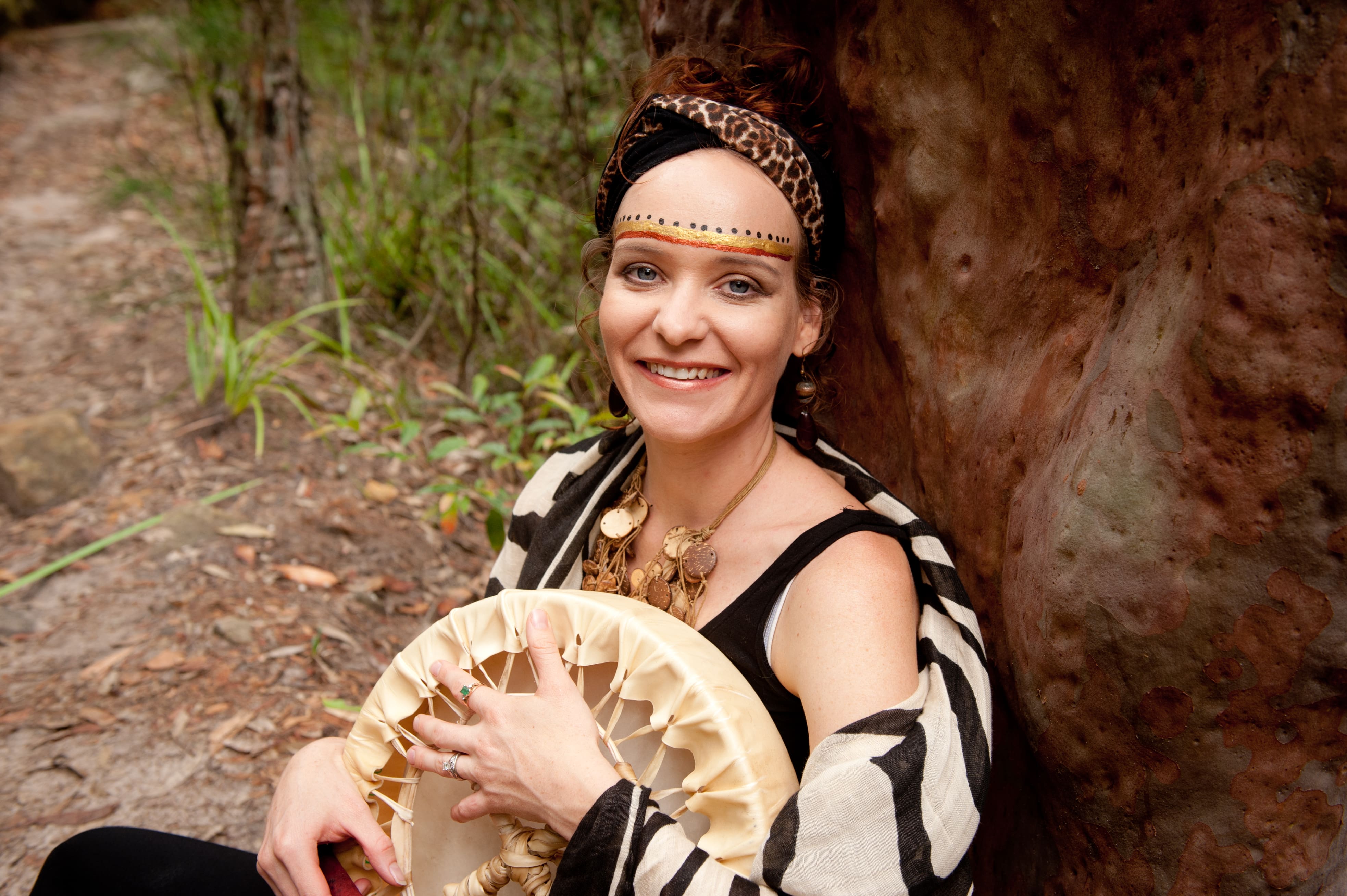 As her pregnancy progressed, Reeves decided she was completely done with not being in charge of her own life. Her daughter deserved better, and after she had her baby, it was time to step up and make some changes. She immediately realized that she could only service a finite number of clients at any time, so she expanded her business model into a virtual assistance and web development agency.
"I then got a bit bored," says Reeves. "This was because there wasn't much to do as I would usually set all the systems up to run pretty much on their own. Then I added business coaching to my setup because I'm good at that. I know how to help people break a big picture idea down into very doable, implementable things."
Everything was going well at the time, but Reeves still had a part of her yearning for something more. An opportunity came to invest heavily in the publishing business and reconnect with her old love of books. Reeves considered the option but she was stuck at an impasse where she couldn't decide which path to face – continue with the current business which now bored her or delve into a whole new world of possibilities.
She needed a strong sign, and at that point, she let her faith in the universe take the wheels. She went down a road that most people wouldn't have taken seriously, but in her case, it led to the birth of Four Eagles Publishing.
"The eagle is my spirit animal," Reeves recalls her remarkable revelation. "I said to the universe, 'Okay, show me an eagle if I'm going to do this'. Eagles aren't common where I live, and so I added, 'You have to show it to me within the next 24 hours.' After that declaration, I went down the road to get food for my chickens. Suddenly, this huge eagle flies across the road in front of me, and I was like, 'No, that's just a coincidence'. As I drove back home, two separate eagles flew across the road in front of me. They were different from the first one but I still wasn't convinced. I stopped at my mom's on the way home and in the living room, she had National Geographic on and there was an eagle on the screen. I was like, 'Oh, okay, this is all I need'.
Reeves quit marketing her coaching and virtual assisting business almost immediately. She set about making fresh business plans, laying out financial goals, writing, and publishing books intended to offer straight-up information that people needed. She eventually launched the company and named it Four Eagles Publishing, a tribute to the universe for making the leap of faith worth her while. 
Forging Ahead
The major difference between people who achieve remarkable business goals and others who stay average is simple – courage. It lies in the boldness to decide that this decision would be best for you, your family, and the future you want to build.
Over time, Reeves has grown her business into a six-figure firm with a wide range of services including book coaching, writing, content creation, full publishing services, book marketing, and several more. She runs a team of dedicated people bringing authors to the limelight and fostering a community of best-selling creative minds.
Reeves believes that one of the most powerful strategies to building a successful business is to ask oneself the important questions and receive foundational answers – the bits that would truly matter. She recommends taking each step and breaking it down into smaller bits, to avoid getting overwhelmed by the enormity that is entrepreneurship.
"Okay, using my business as an example, I want to be bigger than Hay House one day. How do I get there? I need to build a team, have funnels in place, and have something to sell. I need to position myself and have my brand message on point, right? If you look at it like that, it can seem really overwhelming because there's just too much to do. Well, it's okay because it's all long-term. We just have to break it down into parts. You have to gradually put one step in front of the other and this is how we get to where we need to be."
Reeves admits that it won't be an easy journey, no matter how passionate you are about the path you've chosen. You'd experience those peculiar moments of frustration where anger seems like the only outlet. However, you do what you have to do and get your head back in the game. Also, you can depend on your network because you will meet people along the way who will become a part of your support system.
Reeves has a few words for aspiring authors: "If you've got a message, you've got something you want to pass on, even if it's just one sentence a day, a paragraph, you need to sit down and write it. Get started and work toward finishing it."
Hardwood Staircase Flooring: Pros, Cons, and Benefits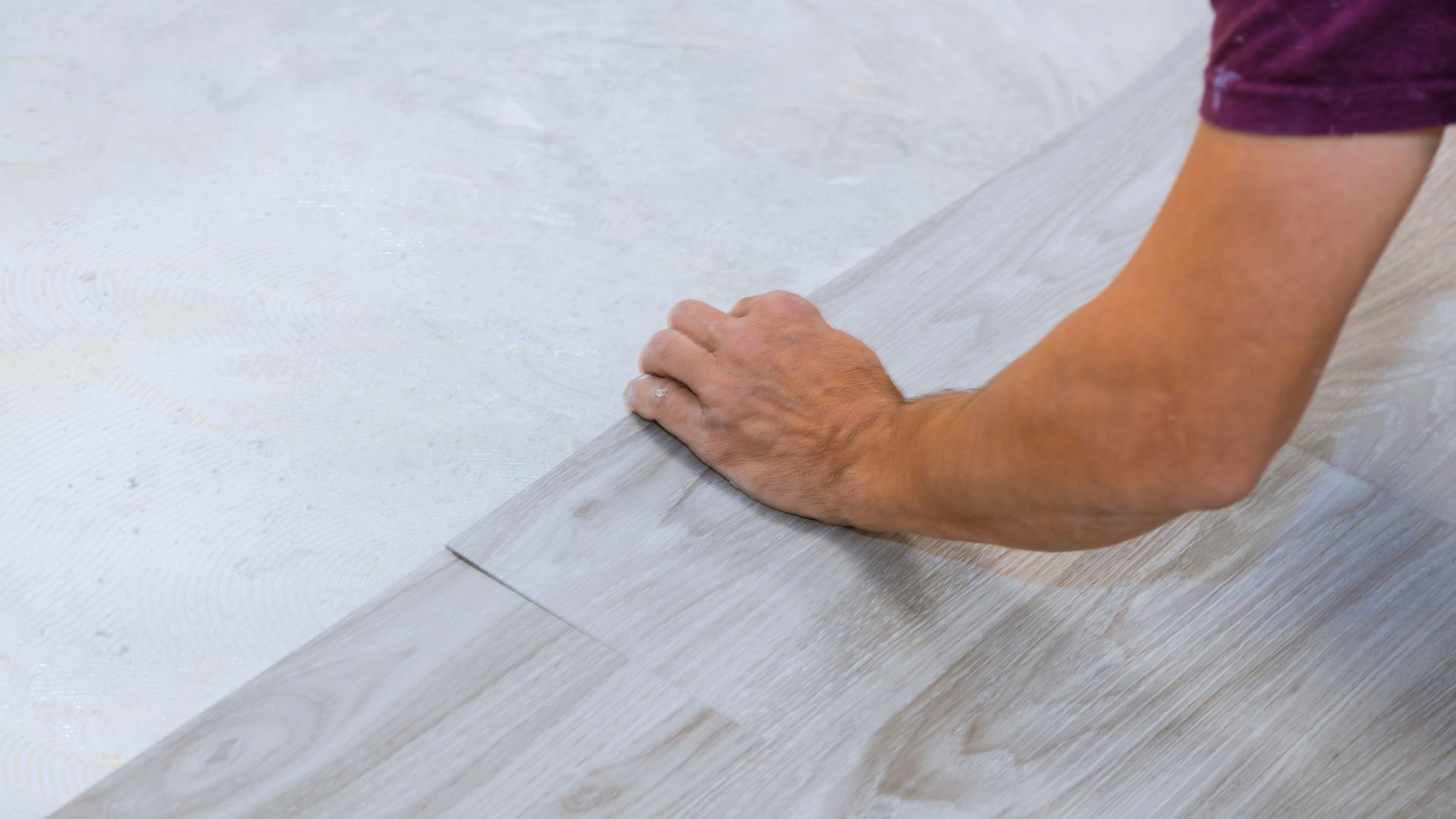 In the world of home design and aesthetics, stairs play an important but often overlooked role. Unfortunately, many homeowners unknowingly underestimate the untapped potential of stairs as essential design elements. In addition to their practical purpose, stairs can be turned into elements that add elegance and style to a home. Among the various materials used for staircases, hardwood is consistently favoured and versatile. It not only emphasizes visual appeal but also provides practical benefits. In this article, we will take an in-depth look at hardwood flooring on stairs, exploring its many benefits, unique features, and essential factors that deserve close attention.
The Allure of Hardwood: 10 Resounding Reasons to Consider
Before we delve into the particularities that make hardwood a quintessential choice for staircases, it's significant to preface that every material brings its own set of attributes to the table. However, hardwood stands out as an amalgamation of versatility, enduring grace, and pragmatic efficiency. In the following sections, we dissect the manifold reasons that could make hardwood the pièce de résistance of your home, synthesizing elegance and utility in a singular, memorable way.
1. The Intersection of Aesthetics and Practicality
The material you choose for your staircase isn't just a matter of function; it's a declaration of style. Hardwood, with its intrinsic elegance and an array of utilitarian benefits, delivers a package that's hard to ignore or beat.
2. Refinishing: A Second Life
Think about your staircase as a long-term investment. Over time, the rigours of daily use will manifest in scuffs, dents, and general wear. Hardwood offers an elegant solution—refinishing. This process restores your staircase to its former glory, allowing for a sustainable approach to interior decor.
3. The Majesty of Grain Patterns
Hardwood is not a monolith. The unique grain patterns that distinguish one type of wood from another can add significant nuance to your staircase. They allow for a deeply customized aesthetic that can either complement your existing decor or serve as a contrast to create an entirely new design language within your home.
4. An Investment in Timelessness and Home Value
Hardwood's timeless appeal is a well-established fact. What's less discussed is how this quality can translate into a tangible financial benefit. A hardwood staircase can significantly elevate the overall value of your property, making it a wise investment for the future.
5. Maintenance Ease
In the bustle of modern life, who has the time for laborious maintenance routines? Hardwood staircases, with their minimal upkeep requirements, fit comfortably into busy lifestyles. A simple sweep and an occasional mop will keep them shining for yea harbour
6. The Health Dividend
A carpeted staircase might look inviting, but it can be a hotbed for allergens and pathogens. In contrast, the smooth surface of hardwood is less likely to harbour these unwelcome guests, making it a more health-conscious choice, particularly for households with children or those susceptible to allergies.
7. Versatility in Design and Safety
Adding a runner or tread rug can instantly mitigate concerns about noise or slippage on a hardwood staircase. This dual-function approach means that you don't have to sacrifice aesthetics for safety.
8. Eco-Friendly Credentials
In an age increasingly defined by environmental consciousness, the natural origins of hardwood make it an environmentally friendly choice. While it's essential to source responsibly to ensure sustainability, the inherent eco-friendly nature of wood offers a win-win situation.
9. Durability Par Excellence
A well-crafted hardwood staircase can withstand years of heavy traffic without losing its aesthetic or functional edge. Its remarkable durability promises not just longevity, but also sustained quality.
10. Weight and Structural Integrity
While often robust and substantial, specific hardwoods like Douglas fir and pine strike an essential balance between strength and weight, making them ideal for complex staircase structures.
Pros and Cons of Hardwood flooring
No decision, especially one as enduring as the choice of material for your staircase, should be made lightly. While hardwood offers a plethora of advantages, it's not devoid of its own set of quirks and considerations. Whether you're enamoured by the visual feast that is a hardwood staircase or you're still straddling the fence of decision-making, a balanced understanding of both its virtues and limitations can illuminate your path. So, let's unfurl the tapestry of pros and cons to help you make a well-considered choice.
Pros:
One of hardwood's standout features is its minimal maintenance requirement. Unlike carpeting or other soft flooring materials that may require periodic deep cleaning, hardwood only needs occasional dusting or mopping. This ease of maintenance saves both time and long-term cleaning costs.
Hardwood is like a chameleon in the design world; it can adapt to almost any setting or aesthetic preference. Whether your home leans more towards a rustic charm or modern minimalism, hardwood can be finished and stained to match the mood.
For households with allergy concerns, hardwood is a godsend. Its solid, non-porous surface is hostile to dust mites, allergens, and other pathogens that could cause health problems. It's much easier to clean and sanitize, ensuring a healthier living environment.
A hardwood staircase is not just a design choice; it's an investment. Homes with hardwood features often have higher resale values. Over time, as other materials age and deteriorate, hardwood retains its timeless allure, thereby adding to the long-term value of your property.
Provided that you're sourcing from responsible vendors, hardwood is a renewable resource. Its production has a lower carbon footprint compared to other flooring materials like tiles or carpet. Plus, old hardwood can typically be recycled or repurposed, minimizing waste.
It's not just about how long something lasts, but also about how well it lasts. Hardwood is inherently durable, capable of withstanding heavy foot traffic and the wear and tear of daily life without losing its aesthetic appeal.
Wide Range of Stylistic Options
Hardwood comes in various species, grains, and finishes, allowing for an enormous range of stylistic options. From the rich, dark hues of walnut to the lighter tones of birch or oak, you can customize your staircase to match your specific aesthetic tastes and needs.
Cons:
May Require Safety Adaptations
Hardwood is a beautiful but slippery material, especially when wet. If you have small children or elderly family members, or if you're just generally concerned about safety, you may need to invest in additional safety features like anti-slip treads or stair runners.
The upfront cost of installing a hardwood staircase can be higher than other material options like carpet or laminate. This initial expenditure, however, should be weighed against the long-term benefits, both aesthetic and financial, that hardwood offers.
Specific Household Conditions May Necessitate Extra Considerations
While hardwood is mostly durable, it can be sensitive to fluctuations in temperature and humidity. Homes in particularly dry or humid climates may require humidifiers or dehumidifiers to maintain the wood's integrity over the long term. Also, if you have pets with claws, be prepared for some inevitable scratching.
Conclusion
Choosing a staircase material is not a decision to be taken lightly; it's an integral element that functions both practically and aesthetically within your home. Hardwood offers an attractive package of aesthetic versatility, long-term value, minimal maintenance, and health benefits. Consult your local specialists to ensure your hardwood staircase not only captures your aesthetic vision but also endures over time.