Success in Business Is a Result of Dedication- The BBQ Cleaner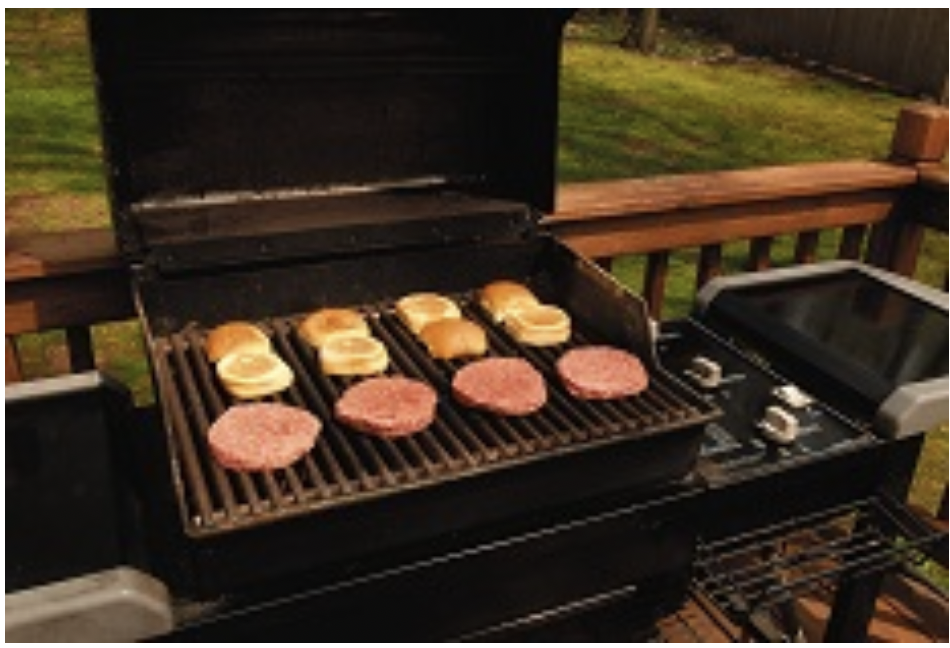 "We all have dreams. But in order to make dreams come into reality, it takes an awful lot of determination, dedication, self-discipline, and effort." – Jesse Owens
Dedication is indeed the ultimate key to success in life. However, dedication serves as the most crucial aspect when it comes to success in business. Without dedication towards one's success, there is little that one can achieve. Only dedicated individuals are bound to go above and beyond, acquiring great heights of success. Dedication at the workplace is bound to make people gain success and promotions, making them capable of working with difficult people. In addition, dedication is a life skill that is advantageous for enjoying one's job and achieving the highest potential. Jeffery Krentzman is an example of a dedicated businessman who has achieved great success. 
After graduating from Boston University in 2002, Krentzman was well aware that he wanted to start his own business. However, he was not sure about the direction that he wanted to go in. At this time in life, the only thing that helped Krentzman pursue his wishes was his undying dedication. Many people do not realize but dedication plays a great role in an entrepreneur's life. Only dedicated entrepreneurs are self-motivated enough to outperform and source business opportunities. It is dedication alone that enables entrepreneurs to sail easily through dark times.
Krentzman is one entrepreneur who was blessed with dedication in his life. His dedication made him an avid reader of international franchise magazines where he heard of the Ovenu cleaning franchise business. The cleaning franchise business was causing great uproar in Europe. It served as an inspiration for Krentzman, who saw the chance to bring the same idea in the States. Luckily, only a few months later, Kretntzman became the owner of his first business. 
It is a fact that success results from dedication, most importantly in business. Krentzman reaped the results of his dedication in 2006 when his enterprise launched. As soon as the advertisement ran in the newspaper, Krentzman's business witnessed a rise in clients. The demand for his business created its place in the marketplace. He offered to create a clean and healthy experience for customers by removing grease that might cause a fire. Furthermore, he also offered to eliminate the harmful carcinogen build-up in their grill and extend the grill's life. On the whole, Krentzman's business focused on protecting people's investment in their BBQ.
The secret behind Krentzman's success is his undying dedication. He has remained dedicated throughout his journey as an entrepreneur. The reason why dedication serves as an important component of success in the life of entrepreneurs is that they deal with possibilities and ideas. It is because of these possibilities and ideas that entrepreneurs need dedication. Without dedication, there is little that they can achieve, while the presence of dedication can push them to make things happen. There is immense power in dedication. Dedication is capable of transforming people's lives, and when it comes to entrepreneurs, dedication can make them successful.
Dedication and hard work have made Krentzman the owner of The BBQ Cleaner. It is a cleaning business opportunity that has been rated A+ by the Better Business Bureau. Krentzman has been helping future entrepreneurs start their own BBQ Grill Cleaning business by providing them with a proven, turnkey business model for a decade now. His BBQ Cleaner business model offers clients several things. It offers them its ongoing support, equipment, and training required to guarantee that they have everything to become another successful cleaning business. Being the pioneer and leader of the barbeque cleaning industry, Krentzman intends for people to work with him to set up their own BBQ grill cleaning business. His business is committed to helping people run their flexible and scalable grill every step of the way.
There are many reasons why people should choose the BBQ Cleaner. It is not only easy to operate and set up. Still, it is also a unique service opportunity with small investment and overheads, huge repeat business potential, and total control at one's fingertips. For Krentzman, dedication has paved the way for success in his life. Dedication indicates the complete commitment of an individual to achieving life goals and objectives. It implies complete devotion, which is something that one can see in Krentzman's character. As the owner of The BBQ Cleaner, Jeffery Krentzman has established his business through his undying dedication fully and proves that dedication goes a long way in life. 
Why Are Fitness Entrepreneurs Highly Sought After Today?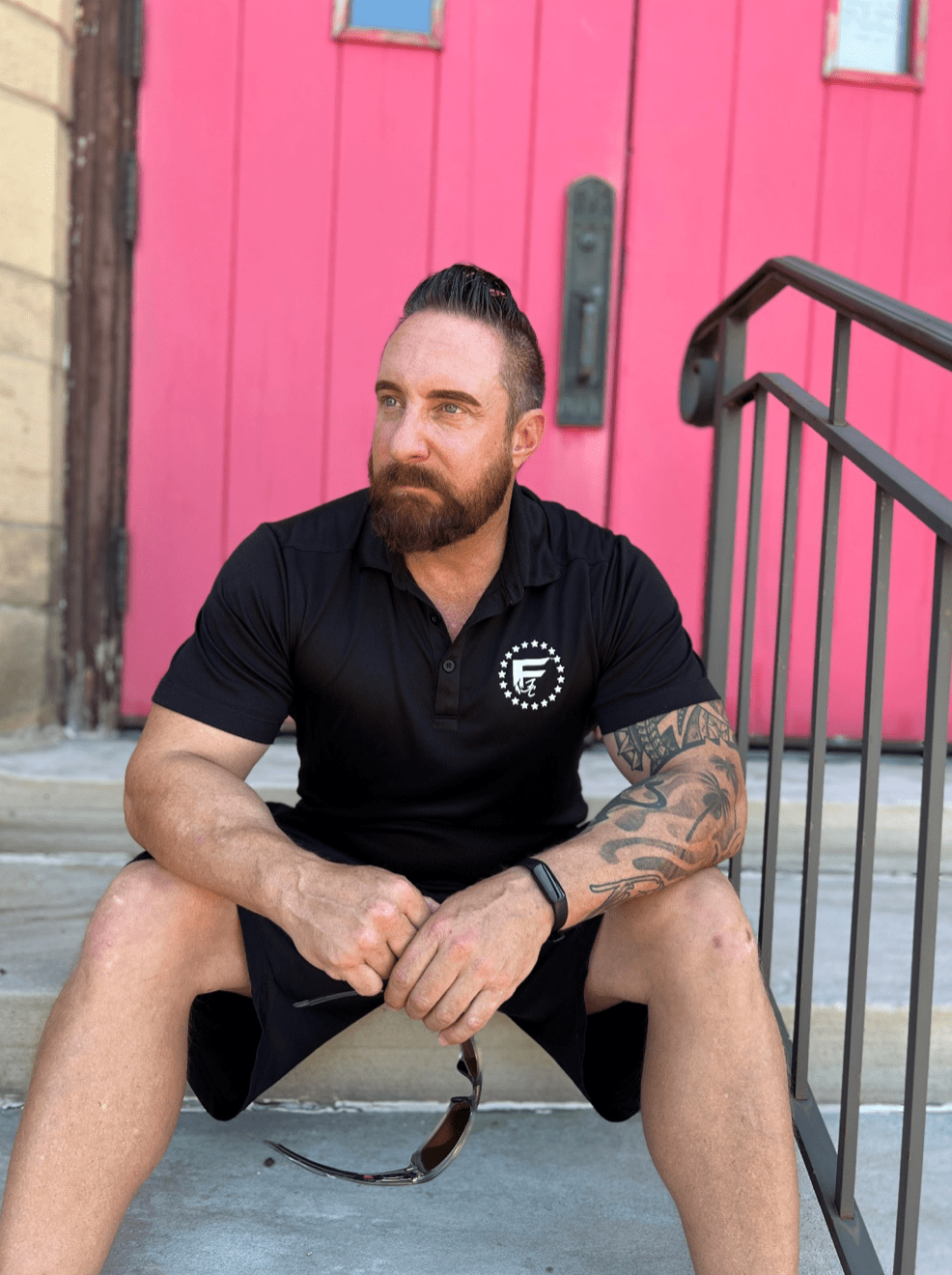 In today's world, where physical health and fitness have taken on a significant role in our lives, fitness entrepreneurs play an essential role in promoting and maintaining healthy lifestyles. They are the ones who create innovative fitness programs, design effective workout plans, and develop state-of-the-art fitness equipment that can help individuals achieve their fitness goals.
Fitness entrepreneurs are not just business owners. They are visionaries who have a passion for fitness and a deep understanding of the human body. They use their knowledge and skills to create products and services that are designed to help people live healthier lives.
Here are some of the reasons why fitness entrepreneurs are important:
1. They Promote Healthy Lifestyles
Fitness entrepreneurs promote healthy lifestyles by offering a wide range of products and services that help people achieve their fitness goals. Whether it is a gym membership, a personal training session, or a fitness program, they provide people with the tools they need to live healthier lives. They also educate people on the importance of proper nutrition and exercise, which can have a significant impact on their overall health and wellbeing.
2. They Create Innovative Fitness Programs
Fitness entrepreneurs are always looking for new and innovative ways to help people get fit. They create unique and challenging workout programs that keep people motivated and engaged. These programs are designed to help people achieve their fitness goals while also improving their overall health and wellbeing.
3. They Design Effective Workout Plans
Fitness entrepreneurs use their knowledge of the human body to design effective workout plans that are tailored to the individual needs of their clients. They take into account factors such as age, fitness level, and medical history to create a plan that is safe and effective. This personalized approach helps people achieve their fitness goals while minimizing the risk of injury.
4. They Develop State-of-the-Art Fitness Equipment
Fitness entrepreneurs are also responsible for designing and developing state-of-the-art fitness equipment. They use their knowledge of biomechanics and engineering to create equipment that is safe, effective, and easy to use. This equipment helps people get the most out of their workouts and achieve their fitness goals faster.
5. They Provide Employment Opportunities
Fitness entrepreneurs also provide employment opportunities for fitness professionals such as personal trainers, fitness instructors, and nutritionists. These professionals help people achieve their fitness goals while also earning a living. Fitness entrepreneurs also create job opportunities in other areas such as marketing, sales, and customer service.
6. They Contribute to the Economy
Fitness entrepreneurs also contribute to the economy by creating new businesses, generating revenue, and paying taxes. According to a report by IBISWorld, the fitness industry in the United States generated $35 billion in revenue in 2019. This revenue creates job opportunities, stimulates economic growth, and contributes to the overall wellbeing of society.
An important example of fitness entrepreneur is Hans Hartleben. Born in Waupaca, Wisconsin in 1975, Hartleben spent his early childhood in the small town of Scandinavia, with a population of only 209. Growing up, he enjoyed picking berries with his family and building military forts in the woods, all the while imagining a Russian invasion. Hans developed a passion for sports early on and continued to play throughout high school and college. He excelled as a guard in basketball, a starting quarterback, and an all-conference pitcher. While sports were important to him, Hans was also fascinated by comedy and entertainment. His mother, Kim, remembers Hans entertaining guests by wearing various costumes and performing, including an unforgettable rendition of the "Unknown Comic" from The Gong Show.
Hans has since appeared in numerous television and film productions, including C.S.I. Crime Scene Investigation, Dr. Phil, and What Happens in Vegas. However, he is best known for his appearance as a contestant on the popular game show Deal or No Deal (NBC), where he won $44,000 and a pony for his daughter. In late 2013, Hans founded F.I.R.E. Fitness Camp®, a rapidly growing company of which he is currently the CEO.
In conclusion, fitness entrepreneurs are essential to promoting and maintaining healthy lifestyles. They create innovative fitness programs, design effective workout plans, and develop state-of-the-art fitness equipment that helps people achieve their fitness goals. They also provide employment opportunities, contribute to the economy, and educate people on the importance of proper nutrition and exercise. As the world becomes increasingly health-conscious, the role of fitness entrepreneurs will only become more important in promoting and maintaining healthy lifestyles.