Simone Giuliano the Italian stylist who has staked everything on tailor made & custom!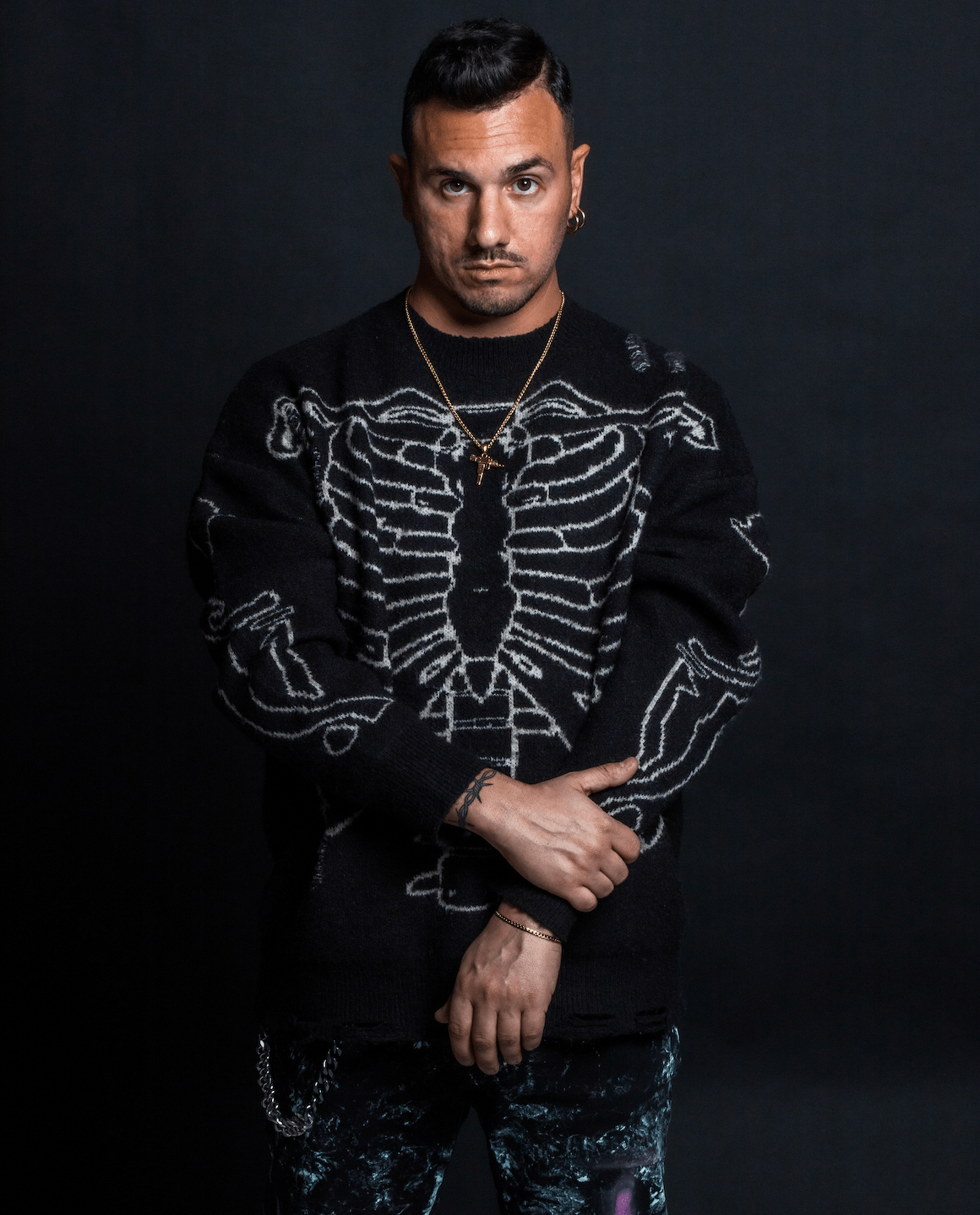 Can you imagine something cooler than a leather jacket? Maybe you can't, but actually there is something. And the first to realize this have been those people sensing trends or, to say it better, people that create trends. That is to say, the great names of show business: musicians, influencers, TV stars, who are all falling in love with Defiant Army leather jackets.
 But what is Defiant Army? It is a merging brand, 100% made in Italy, proposing unique pieces which are driving crazy lots of Italian scene artists and not only.
Defiant Army, why everybody is speaking about that
Behind Defiant Army Project there is Simone Giuliano, a stylist young business man and stylist from Milan who marketed his brand a few months ago. In a very short time he succeeded in imposing on the market his very original garments to the attention of public, critics and celebs.
First of all the artist defines himself as a 360°artist, and it is his story to speak for itself. A story marked by his passion for art which for a long time has run in parallel with his love for music.
And if there is an iconic garment in the look of music artists, that is no doubt the leather jacket, that is to say the flagship garment of  Defiant Army brand. No matter if you play rock, pop, rap, or trap, the leather jacket always wins.
The custom jackets which are making Italian artists crazy
The custom jackets created by Simone Giuliano are unique pieces , with attention to every detail. Created with the best Italian leather, they are characterized by the strong impact of colours and inserts. An explosion of creativity and a mix of inspirations which has conquered, among others, names such as The Kolors, IZI, GUE' PEQUENO,GIonnyScandal, FSK, Jack the Smoker, and international artists such as Naty Ashba, Willy Denzey and Nathan James,RonnyJ,Zoda.
But why are so many artists choosing the Defiant Army custom jackets?
What makes them special is the fact they are unique pieces. And the uniqueness is what great artists seek most since their aim is to make their mark, always. And in order to reach this target, look has a fundamental importance.
'Artists always look for unique pieces. They want to wear garments totally representing them and for them the best thing is to choose a garment created only and exclusively on the base of their look.' declares Simone Giuliano.
Unique Pieces with strong character
The wish for uniqueness of artists and Simone Giuliano's creativity meet thanks to the style in working and the care the stylist devotes in order to meet the client's requirements. The first step of the creative process leading to the creation of the jacket is in fact a long talk with the person destined to wear it. A real immersion in the world of the artist and his story which, collected by Simone Giuliano alias Defiant Army, through work and creativity, will shortly become a garment perfectly and totally reflecting his owner.
Of course, nothing will be left to chance by this brand which is moving very fast and from which great news are expected.
Info website: www.defiantarmy.com
Instagram: https://www.instagram.com/defiantarmy_/
Tag: #defiantarmy_ #simonegiuliano #defiantarmyjacketcustom #stlylist
Affordable iced out jewelry at Gotta Jewelry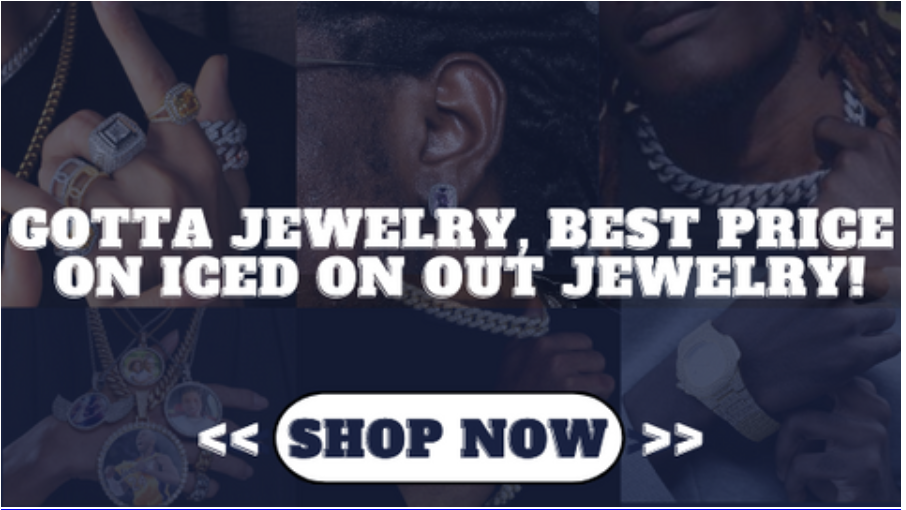 Gotta Jewelry is the best place to buy iced out jewelry. They have a wide selection of affordable bracelets, watches, pendants, chains, and more. Their jewelry is made with high quality materials and craftsmanship, so you can be sure that it will last. They also offer free shipping on all orders, so you can get your iced out jewelry delivered right to your door.
From 3A+ at 5A+ cz iced jewelry
Gotta Jewelry's goal is to provide the best quality cz iced jewelry at the most competitive prices. They offer a wide range of products, from 3A+ to 5A+ cz iced jewelry, so you can find the perfect piece for your needs. Their products are made with the highest quality materials and craftsmanship, so you can be sure that you're getting the best possible value for your money.
Whether you're looking for a new piece of jewelry for yourself or a gift for someone special, Gotta Jewelry has something for everyone. Check out their website today to see their full selection of products.
Also, you will find a collection with a wide choice of jewelry, and pendants that they can customize to your liking. The customization takes between 15 and 20 days, with free delivery.
Why is Gotta jewelry underpriced ?
First, Gotta Jewelry is underpriced because they use a direct-to-consumer business model. This means that they cut out the middleman and sell their products directly to consumers. This allows them to keep their prices low while still providing high-quality products.
Second, they sell mostly online, so they don't have the same costs associated with brick-and-mortar stores.
Finally, they don't spend a lot on advertising, so they're able to pass those savings on to their customers. All of these factors allow Gotta Jewelry to offer iced out jewelry at very affordable prices. So if you're looking for a great deal on iced out jewelry, be sure to check out Gotta Jewelry. You won't be disappointed.
Their slogan is "value yourself!"
Gotta Jewelry is all about helping you feel your best. They believe that everyone is beautiful, no matter what her budget is. That's why they offer a wide range of affordable jewelry, from everyday pieces to special occasion items. They want you to feel confident and stylish, without spending a fortune.
So next time you're looking for that perfect piece of jewelry, remember Gotta Jewelry. Their slogan is "value yourself!" because they believe that you're worth it.
Gotta jewelry, value yourself!