Everything you need to know about Dental Crowns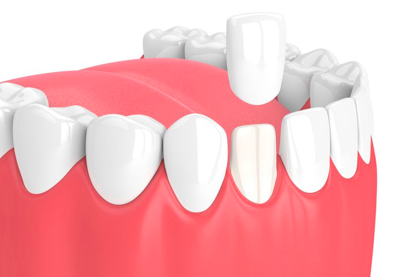 Dental crowns are basically dental caps that are customized to cover a patient's tooth. Further, a crown also helps in restoring the tooth to its normal shape, size, and function. Basically, a crown can make the tooth stronger or improve the way it looks.
Crowns are important when you have:
Large cavities that can't be filled
Missing teeth
Coverage for dental implants
Cracked, worn down or weak teeth
Restoration after a root canal
Cosmetic reasons like discolored or badly shaped teeth
Further, crowns can also be used in pediatric dentistry. If you have decay in your teeth and are looking for the best dental implants in Houston along with dental crown then book your appointment with My Dental.
Different types of dental crowns
You can basically get temporary crowns or permanent crowns. Crowns are made from a variety of materials, depending on the patient's needs and preferences.
Temporary
As the name suggests, temporary crowns are made in the dentist's office to give tooth coverage. On the other hand, a permanent crown is made in a dental temporary. Temporary crowns are made of acrylic-based material or stainless steel.
Stainless steel
As mentioned above, stainless steel crowns are a temporary solution used to protect a tooth or filling while the permanent crown is being prepared. Stainless steel crowns are used for children to protect their teeth from additional decay.
Metals
Metal crowns usually include alloys like gold or platinum or base metal-alloys like cobalt-chromium and nickel-chromium. Metal crowns can undergo the wear and tear of biting and chewing for a very long time.
Porcelain-fused-to-metal
Porcelain crowns are best for the front or back teeth or when a bridge demands the strength. The biggest advantage of such a crown is that the color can be matched with the other teeth nearby.
The only drawback is that porcelain wears more and can chip or break off.
All-resin
An all-resin dental crown is the cheapest of them all but they have a tendency to wear down or fracture at a higher rate than porcelain-fused-to-metal crowns do.
All-ceramic or all-porcelain
These dental crowns provide a natural color that matches far better than any of the other materials and that is the reason why they are considered the best cosmetic choice.
When a dental crown is required?
There are a number of reasons for a crown, have a look.
When a patient needs a root canal
When a tooth has become decayed or infected then the dentist will recommend root canal treatment. After the treatment gets completed, a dental crown will be used to restore the strength.
For cosmetic reasons
If a tooth is damaged or discolored then its appearance can be enhanced with a porcelain or ceramic crown. Moreover, if a patient has an ugly filling, it can be covered up using a crown.
When a tooth is close to breaking
If you have a cracked tooth then you would gonna need a dental crown, since the structure of the tooth is at risk. Due to the cracks, your tooth will be more sensitive to hot and cold beverages. So, a crown will offer relief, all while making the tooth much stronger.
After dental implants
Think of a dental implant as a replacement for a tooth that is missing its roots. Once the dental implants are placed into the jawbone, the crown covers the top of the implant thus allowing the patient to chew normally.
If you want to get the best affordable dental implants along with dental crowns then visit My Dental today!
Samuel Leeds Buys Shares In Property Tribes; Says He Wants To Make It Better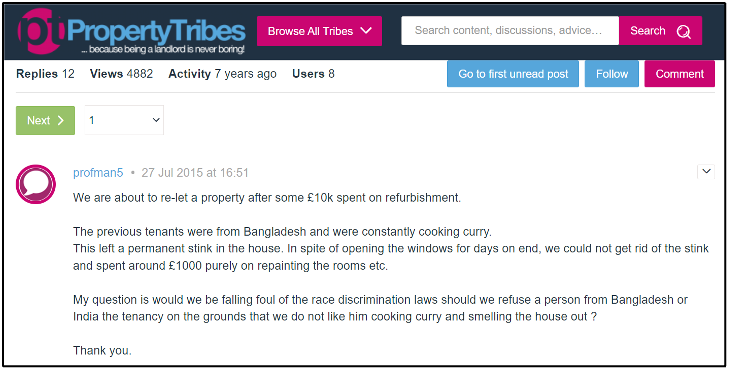 People in UK property circles may be familiar with the very public dispute between former MTV presenter, property investor, and community manager of the company Property Tribes, Vanessa Warwick, & property investment trainer and owner of the company 'Property Investors', Samuel Leeds; as Leeds has accused Warwick of assisting with racism and discrimination against ethnic minority tenants. In recent news, Samuel Leeds was reported to have bought a 35% share of the company Property Tribes, making him officially now a person of significant control at Property Tribes.
Warwick established Property Tribes to accumulate wisdom from various property owners and landlords to create a place of guidance for people in the industry to do business better. According to the company,
"We wanted to create a free use, safe, and agenda-free place for landlords to get information from a "hive mind", not a singularity, so that they could learn and grow their property business."

However, in one of his recent videos, Samuel Leeds pointed out blatant support of racism in some of the advice coming from Warwick herself. As one of the landlords asks on the forum – if they would be implicated by the race discrimination laws in the UK for refusing tenancy to Bangladeshi families as the landlord is not fond of the smell of their staple food, curry; Vanessa Warwick herself is seen advising against mentioning the reason for said refusal, thus averting the legal repercussions altogether.
In the video, Leeds points out several more situations where Warwick has behaved in a racist manner. In fact, she has become a new advisor on the panel of the UK's Property Redress Scheme and has been under criticism in their forum as well for supporting discrimination against ethnic minorities.
Warwick also expressed strong disapproval of Leeds as a property trainer citing the reason that his students came from the "vulnerable" demographic. Leeds called out the racist mindset in this reasoning, as in reality, his students predominantly come from ethnic minorities and don't fall in the "vulnerable" category. He began drawing attention to the issue over his YouTube channel and his website, and ended up facing severe disparagement from Warwick and her followers. Leeds finally sued Warwick for defamation and she brought a counter lawsuit for six-figure damages.
In an attempt to put an end to the battle once and for all, Samuel Leeds reports to have bought a share, 35% to be exact, of the company, Property Tribes. Even though he is only a minority shareholder and will have limited control, Leeds believes he can make a difference in "cleaning up the company" and reduce racism in the forum.
He jokingly adds,
"Because they trolled me, I wanted to at least get paid… Like Michael Jackson did to Eminem."
Leeds pledges that any money he makes off this transaction will be donated to charitable organisations that tackle racism and online bullying. In addition, Leeds will donate an extra £50,000 to organisations that fight hatred in the UK. With this move, he is determined to take a strong stand against all discriminations in the property sector or any other industry.