Everything You Need To Know About Online Casino Bonuses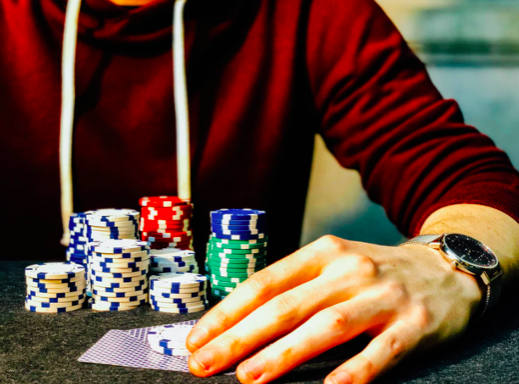 Don't you love free stuff? This is exactly what online casino owners have in mind and the reasons why they are all offering casino bonuses. These bonuses have one goal: to entice you, the player, to go to a specific online casino and sign up for their service.
However, did you know that there are several types of casino bonuses that you can have? Each one has its advantages and disadvantages, and you can get them from various means, too. Here are the best no deposit bonuses by Silentbet.
Welcome bonus
This is also sometimes called a new player bonus. There are two types of welcome bonuses.
Percentage bonus: this depends on how much you would deposit, starting at 50%, or more. As an example, if you deposit $100 at a percentage bonus rate of 50%, then you can get a total amount of $150 to your account.
Match bonus: a match bonus is where the casino matches the amount you will deposit, depending on their offered rate. If the match rate is at 200%, this means that you get a bonus of $2 for every $1 you deposit.
Deposit bonus
As its name implies, this is given after you make a deposit. The four different types of deposit bonuses are:
Preferred method deposit bonus: your

online casino

gives you a small bonus if you used the payment method that they prefer.
Monthly deposit bonus: awarded to players who have reached the required amount of deposit for a month.
Reload bonus: this works like a monthly deposit bonus, but is given after a player reloads or recharges his in-game wallet
Multiple deposit bonus: most of the time, this is given to players once they accomplish a certain number of deposits.
No deposit bonus
A no deposit casino bonus is usually given to new players and is awarded to them after they successfully sign up. However, they usually come with strict wagering requirements. They are not meant to give you the big win, but only to give you a "free taste" of the online casino experience.
Loyalty bonus
This type of online casino bonus is also sometimes called the VIP bonus. Different online casinos may advertise it differently, but you should understand that it refers to the same thing.
A player earns a VIP status either by reaching a milestone in deposits. They can also take a shortcut and "buy" the VIP status for a fixed price. This is usually sold in the form of a monthly "subscription," where players can buy their way to being a VIP for one month. After that, they can buy the VIP status again or revert to being a normal player.
It is an interesting fact that the loyalty benefits one can get from being a VIP do not come only in the form of a bonus casino credit. It can also be access to exclusive games, priority on the game table, and many more.
High roller bonus
This is the only available bonus for the people who like to roll it big, even in an online casino. If you think this is something that you can achieve without breaking a sweat or making any effort, then lucky you.
Some online casinos offer a fixed amount after a milestone in the amount deposited in the casino has been reached. On the other hand, some high rollers are given a bonus depending on how much they have deposited so far. Regardless, you need one thing to get this type of casino bonus–tons of money to wager and bet with.
Retro-Inspired Rock…Nathalie Miranda With New Single 'Battle Scars'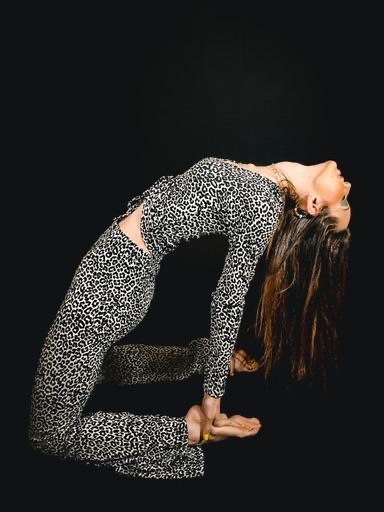 Powerful Music By Nathalie Miranda In Her New Single 'Battle Scars'
The emerging artistic force Nathalie Miranda is notable for her unique, soulful voice and extremely high energy performances. Nathalie is known for her engaging music and social media posts with numerous fans on Patreon, StageIt and Instagram. She has performed several special live streams and exclusive online performances on the platforms. Her singles 'Poltergeist', 'Catch-22', and 'Battle Scars' are all out now and available on all streaming platforms.
'Battle Scars' Is Out Now!
This song is about a woman who has been hurt and is back to let the guy know that she won't let him get away with hurting her. The retro and soulful vibe of 'Battle Scars' is what grabs your attention in this powerful song. Taking inspiration from the music and TV shows of the 70s, the song is a tribute to classic rock music and fashion of a time gone by.
Pop-star Nathalie Miranda's Start In The Music World
Nathalie Miranda is a London-based music star born to Greek-Cypriot parents.
Music is so deeply ingrained in Nathalie. Her grandfather was a violinist and she has cousins in Cyprus who are also professional musicians.
Singing has always been Nathalie's passion. When she was 15, she decided to get up and sing 'Hopelessly Devoted to You' at a karaoke night. This was the turning point where she got a great response from her parents and the audience who were truly shocked. That's when she realised she was going to be a singer, and she would do everything to make that happen.
Nathalie also collaborates with other writers and features as a vocalist on several House tracks. She also appeared on a 'Later… with Jools' show in 2018 as a backing vocalist for the British band James. With her true ambition to be on centre stage and releasing her own music for the world to enjoy, she slowly pursued it with more expertise, creativity and time. Her first release was in 2017. It was an EP called 'Bulletproof' which contained the songs 'Red Light', 'Bulletproof' and 'We Got It Right'. The singles 'Poltergeist', 'Catch-22', and 'Battle Scars' are some of Nathalie's fans favourite songs to date.
Nathalie shares her best tip on how to get closer to your goals – 'I'd say to surround yourself with positive people, believe in yourself, and never give up on your dreams, whatever they are.'
To check out Nathalie's discography click on the Website.