Everything You Need To Know About Online Casino Bonuses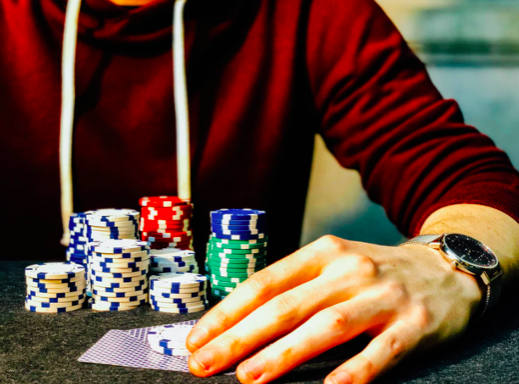 Don't you love free stuff? This is exactly what online casino owners have in mind and the reasons why they are all offering casino bonuses. These bonuses have one goal: to entice you, the player, to go to a specific online casino and sign up for their service.
However, did you know that there are several types of casino bonuses that you can have? Each one has its advantages and disadvantages, and you can get them from various means, too. Here are the best no deposit bonuses by Silentbet.
Welcome bonus
This is also sometimes called a new player bonus. There are two types of welcome bonuses.
Percentage bonus: this depends on how much you would deposit, starting at 50%, or more. As an example, if you deposit $100 at a percentage bonus rate of 50%, then you can get a total amount of $150 to your account.
Match bonus: a match bonus is where the casino matches the amount you will deposit, depending on their offered rate. If the match rate is at 200%, this means that you get a bonus of $2 for every $1 you deposit.
Deposit bonus
As its name implies, this is given after you make a deposit. The four different types of deposit bonuses are:
Preferred method deposit bonus: your

online casino

gives you a small bonus if you used the payment method that they prefer.
Monthly deposit bonus: awarded to players who have reached the required amount of deposit for a month.
Reload bonus: this works like a monthly deposit bonus, but is given after a player reloads or recharges his in-game wallet
Multiple deposit bonus: most of the time, this is given to players once they accomplish a certain number of deposits.
No deposit bonus
A no deposit casino bonus is usually given to new players and is awarded to them after they successfully sign up. However, they usually come with strict wagering requirements. They are not meant to give you the big win, but only to give you a "free taste" of the online casino experience.
Loyalty bonus
This type of online casino bonus is also sometimes called the VIP bonus. Different online casinos may advertise it differently, but you should understand that it refers to the same thing.
A player earns a VIP status either by reaching a milestone in deposits. They can also take a shortcut and "buy" the VIP status for a fixed price. This is usually sold in the form of a monthly "subscription," where players can buy their way to being a VIP for one month. After that, they can buy the VIP status again or revert to being a normal player.
It is an interesting fact that the loyalty benefits one can get from being a VIP do not come only in the form of a bonus casino credit. It can also be access to exclusive games, priority on the game table, and many more.
High roller bonus
This is the only available bonus for the people who like to roll it big, even in an online casino. If you think this is something that you can achieve without breaking a sweat or making any effort, then lucky you.
Some online casinos offer a fixed amount after a milestone in the amount deposited in the casino has been reached. On the other hand, some high rollers are given a bonus depending on how much they have deposited so far. Regardless, you need one thing to get this type of casino bonus–tons of money to wager and bet with.
Reba McEntireMeet And Greet: Get VIP Tickets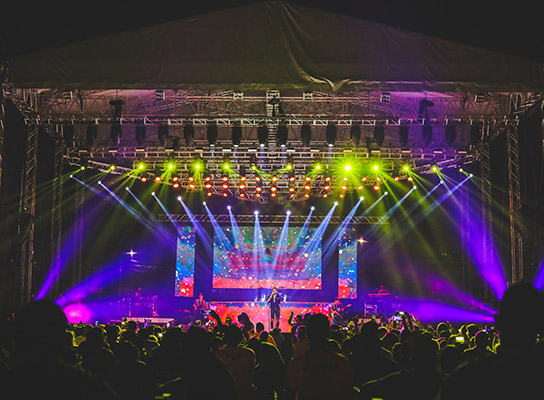 When it comes to a long and accomplished career in county music, not many can claim to be as influential as the lovely Reba McEntire. The legendary Okie has been flying the country flag since she was in college back in 1975. With her bold mixing of pop and country tunes, Reba has been a true trailblazer- creative, courageous, and visionary. Meet the inspirational powerhouse at a Reba McEntire meet and greet during her Reba: Live in Concert tour, 2022.
Country Music Hall of Famer, Reba is thrilled to give back to her fans all the love and adoration she's received over the years. The ever-gorgeous and timeless superstar is not settling for anything less than the most welcoming and cozy meet-ups with her fans. So, if you're planning to come to watch Reba in concert, you might as well say hello to her in person at a Reba McEntire meet and greet.
Top Place To Buy A Reba McEntire Meet And Greet
(Best place to buy a Reba McEntire meet and greet)
Visit their website above, or call 844-425-7918 to order with an agent
Her 2022 Reba McEntire tour is kicking off on January 13 in Evansville, Indiana, and will go on all the way till March 19. You better get ahead with preparations if you do not want to miss a Reba McEntire meet and greet. It might be challenging if you're not residing in the Southern part of the country. Reba will only be touring states in the Southern belt of the US. Nevertheless, the more effort, the sweeter the destination. So, giddy up quick, and no holding back!
McEntire's enigmatic contralto has been a gift not only to the country genre. The enthusiastic singer has used her rich and distinct tone to experiment with other musical styles. It includes mainstream pop, soul, and even some R&B. Indeed, her most well-known tunes, "Can't Even Get the Blues," "Rumour Has It," "Fancy," and "Does He Love You," have hints of each of these influences. The way the county star has been able to seamlessly fuse such genres and make it work to her advantage is a true testament to her craftsmanship.
Reba was very much inspired by the country greats of her formative years. A lot of her love for country music came from listening to the likes of Merle Haggard, Patsy Cline, Bob Willis, and Dolly Parton, among several others. Though Reba often took on a pop sound, her first love was invariably country. Indeed, Reba's work has been duly recognized in the country circles with a record-setting number of nominations and a substantial number of wins.
Reba has received a total of 220 nominations and 91 wins from numerous awarding bodies. Some of the awards she has won include 17 Academy of Country Music Awards, 14 American Music Awards, 3 Billboard Music Awards, 3 Grammy Awards, and 8 Country Music Association Awards, among many others. She has had a record-setting 12 wins for Favourite Country Female Artist by the AMAs. Also, Reba is CMA Awards' and ACM Awards' most nominated female artist with 50 and 47 nominations, respectively. Now, those are not numbers just anybody can achieve. You've certainly got to ask Reba how she's been able to accomplish such success at a Reba McEntire meet and greet! So be first in like for the Reba McEntire presale to scope such great tickets.
Reba's upcoming Reba: Live in Concert tour is her 16th headliner and the first since her hiatus from touring back in 2013. We are so glad Reba's finally back on stage to share her music and good humor with us. We're sure all Reba fans were overjoyed at the country darling's return and can't wait to meet the artist at the approaching Reba McEntire meet and greet. It's going to be a phenomenal comeback, so you best try to make it to one of her shows in 2022.
Besides musical talents, Reba McEntire is also known for her acting performances in various movies, series, and even on Broadway. You may recognizer her from her role as Heather Gummer in Tremors (1990), A.J. Ferguson in The Little Rascals (1994), and most recently as Trish in Barb and Star Go to Vista Del Mar (2021). 
Reba has also done some phenomenal voice acting which was no surprise to her fans. Her multi-platinum award-winning voice certainly deserves to be utilized to its fullest potential. Reba voiced Dixie in The Fox and the Hound 2 (2006), Betsy in Charlotte's Web (2006), and Joy Jenkins in Spies in Disguise (2019), among other animated characters. The queen of country is not showing any signs of slowing down with her getting more and more gigs as she progresses in her extensive and striking career. Her Broadway appearance as Annie Oakley in Anne Get Your Gun in 2001 received immense critical praise, adding yet another feather to Reba's colorful cap.
There's certainly a lot you can chat about with Reba when you see her at a Reba McEntire meet and greet in 2022. And you ought to be especially excited about this one because Reba's going all out for her dearest fans. You're going to be pampered with all sorts of treats from "hot and cold hors d'oevres," drinks, select VIP merch, a look through her prized memorabilia, and many more. And of course, you will be given a chance to take pictures with the classy lady songbird herself. So get Reba McEntire tickets as soon as you can.
All that we've listed here for a Reba McEntire meet and greet is just a few of the many rich experiences and amenities you'll be provided with. So, do take a look at all the benefits of a Reba McEntire meet and greet on the country icon's official home page. You can also find further details on trusted sites that provide concert information. This will give you a complete picture of all the possibilities you could encounter if you decide to meet Reba. And we're pretty sure you'll find something you like, so make haste while they're still available.
Reba McEntire is a true star for all her contributions to music and entertainment but also as a wonderful human being. The Reba: Live in Concert tour will soon be underway, and we can only imagine how eager Reba fans are to reunite with the fabulous country star come January. Indulge yourself with some quality time with one of the country's most beloved artists in 2022.
Reba McEntire Meet and Greet Tickets
Scouring everywhere for Reba McEntire meet and greet tickets? You should be! These tickets are going to open to you a world of delectable treats at a Reba McEntire concert in 2022.
Suppose you're still going back and forth on whether to get one, no more guessing! You can acquire M&G tickets at several major ticket-selling outlets online. And we can't recommend you get them enough with all that Reba is offering her dear fans in 2022. It's a jaw-dropping inventory of amenities that will surely make anyone's day, for sure.
Reba McEntire VIP Tickets
Sometimes in life, you want to make the best of an opportunity. And when you think about a Reba McEntire concert, Reba McEntire VIP tickets just make perfect sense! What better than these tickets to ensure you have a surreal amount of enjoyment?!
VIP tickets will indeed have you be treated as a Very Important Person with the best of the best facilities you could ever hope for. You can choose VIP tickets that give you luxury suites, seats at the very front row, M&G with the golden lady herself.
How to Meet Reba McEntire
Things can definitely be confusing when you're not quite sure where to begin. How to meet Reba McEntire? Let's break it down.
Reba won't be meeting her fans on each of her shows. That's why you first need to determine where the star will be personally catching up with fans before making any plans. You can then make your way to where the M&G tickets are to get yours. There's not much you need to worry about after this. Just show up in person at the Reba McEntire concert you'll be meeting the gorgeous Reba!
Reba McEntire Meet and Greet Price
A Reba McEntire meet and greet price may pleasantly surprise you. Our beloved queen of country is making M&G tickets available for a steal price of $199! This is the starting price for meeting Reba in person, and it's such a fabulous bargain for all the fun things she's prepared for her fans.
You can get more posh tickets with an upper limit of around $999. Reba's talking about an exclusive tour of her most iconic memorabilia, beverages, and other refreshments, photo sessions, etc. And this is just a sneak peek. There's so much more you'd need to see to believe!
Reba McEntire VIP Package
Now, you already have a good idea of what a VIP ticket may get you at a Reba McEntire concert. And if you've already guessed it, a Reba McEntire VIP package compiles a choice selection of the best VIP amenities available in one package. The packages have no other competition. It is the poshest thing money can buy for a stylish Reba McEntire experience.
You'll be provided with the best of seats, a chance to tour backstage and lounge with Reba herself. You also get to grab some fantastic merch, have a private host walk you through some of Reba's favorite memorabilia, etc.!