Abel Meri's Lyrical Conscious Rap is Saying Something Worth Hearing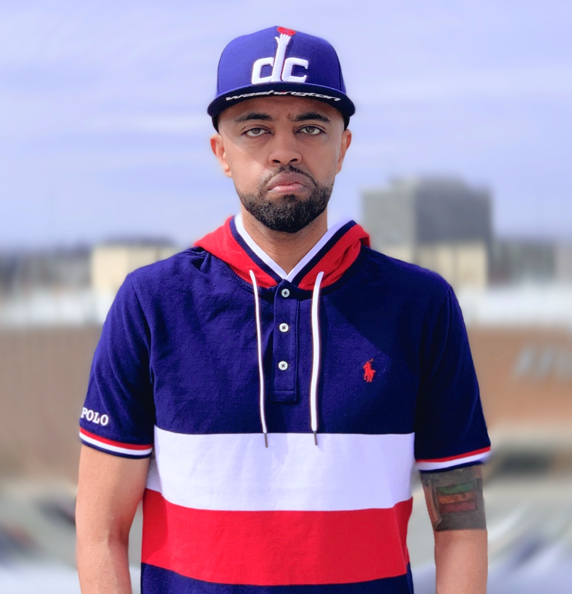 Art has long held a place in capturing civil unrest and the public mindset. It is often said that in order for real change to take effect, the movements must be present within artistic communities and cultural mediums. With the civil unrest and protests that have gripped the nation following George Floyd's death, this has been profoundly true.
The Black Lives Matter movement has gained momentum like never before, and that momentum has been fueled by responses from artists. This has included murals of George Floyd, and Breanna Taylor. Their portraits, along with other victims, have been shared thousands of times on social media. Their images and visual art inspired by the movement has heightened social awareness and social empathy to the movement.
But it isn't just within the visual arts community where a cultural response can be found. Musicians are responding and reacting to the civil unrest throughout their craft, too. Cue Abel Meri who considers himself to be a conscious rapper. Born in Ethiopia, and shaped by the DMV (the DC, Maryland, and Virginia) area, Abel Meri is a rapper who gains inspiration from politics, social inequities, and the voices and concerns of marginalized groups.
Abel believes that artists have a unique platform and opportunity to responsibly contribute to civil unrest and social movements. He says that his objective as an artist is to provoke thought, edify, entertain and hopefully inspire my audience." This mindset is seen within his latest EP #BLM." The song "Black Lives Matter" drew direct inspiration from George Floyd's death and the Black Lives Matter movement. It provides his unique perspective to the events, presented in a fresh way. He crafts his songs that are clearly introspective, and are his personal reflections to the current social climate and events.
The power of "#BLM" lies within Abel's artistic vision of focusing on the lyrics. This vision isn't within the style of contemporary rap, or Trap era rap, however. Trap era rap emphasizes the rhythm of the music, and focuses on auto-tune before and above anything else. For Trap era rap, melodies are king. But there are a group of rap artists that do not follow this trend. The artists Kendrick Lamar and J. Cole focus their art on the lyrics, which oftentimes acts as a voice for marginalized groups.
Abel Meri is within the same ilk. He carefully crafts his lyrics, which are commonly responses to ongoing social events. Perhaps being raised in the DMV area has had something to do with Abel's inclination to put out music that is concerned with forgotten demographics. Abel's "#BLM" isn't his only work that is inspired by his social environment. Just this year, Abel has released the EPs "TNSZ – The No Skip Zone," "Smooth" and several singles including "Salute," and the aptly named "COVID." As with any responsible and conscious artist, Abel understands his unique platform and ability to not only inform, but to inspire and spark activism. This is especially true within the rap and hip-hop genres. They are the most powerful and popular genres of music, especially amongst younger listeners. As a conscious rapper, Abel obviously acknowledges this through his powerful lyrics.
Discovering The Influence of Jazz and Soul in Hip-Hop Sampling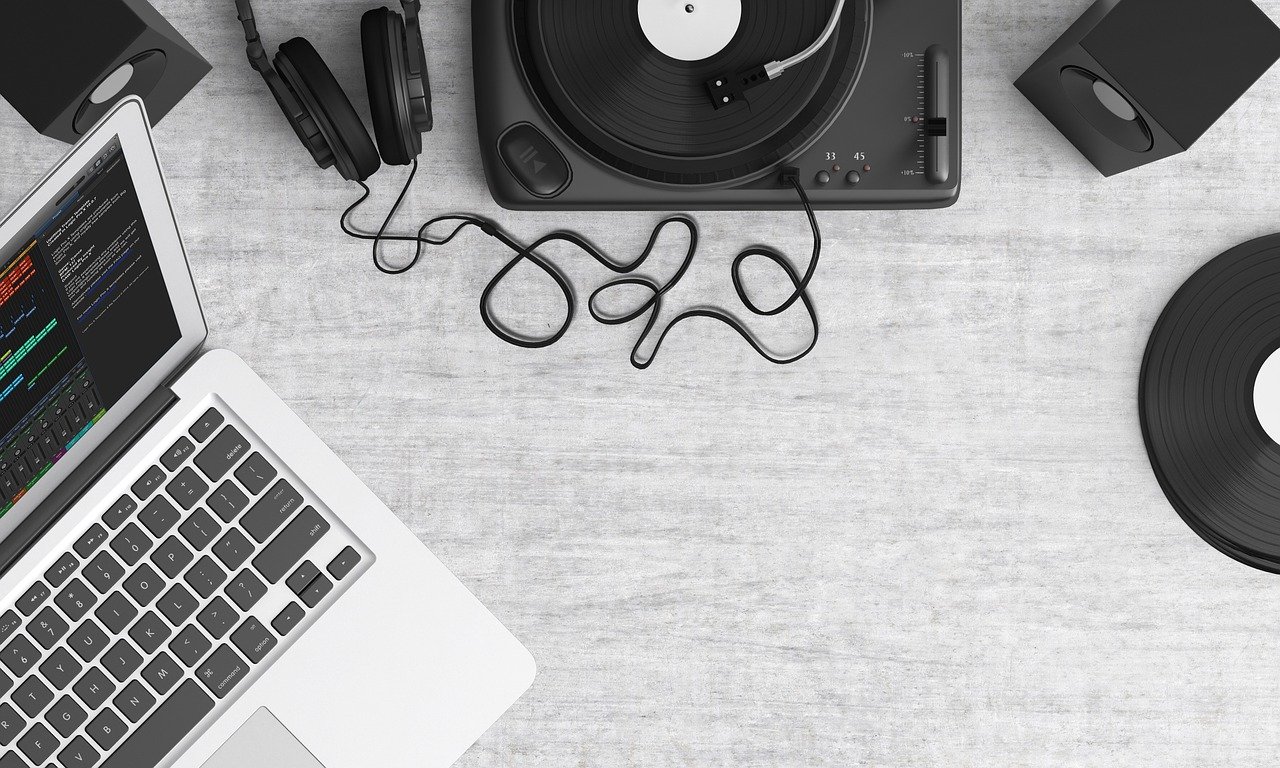 Hip-hop music has taken over the world since its ascension from the streets of the Bronx in New York City. Characterized by its unique blend of poetry, rhythm, and beats, hip-hop has produced some of the world's most iconic musicians and songs. One of the hallmarks of hip-hop music is its creative sampling techniques, which involves using snippets of music from old records to recreate new sounds. But where do these samples come from? And what has been the major influence behind hip-hop sampling?
The answer is jazz and soul music. In this blog post, we'll put jazz and soul music under the microscope as expert Benjy Grinberg explores how these genres have influenced hip-hop sampling.
Jazz Music Influence On Hip-Hop Sampling
Jazz music was a major inspiration behind the early days of hip-hop music. Jazz music was all about improvisation and freestyling, which is very much in the DNA of hip-hop. In the early days of hip-hop, DJs often looped beats from jazz records to create breakbeats, which became the building blocks of early hip-hop music. One of the most sampled jazz artists in hip-hop is none other than the legendary saxophonist John Coltrane. Coltrane's music has been sampled in countless hip-hop songs, and his influence can be felt in the music of many hip-hop icons, including Wu-Tang Clan, Nas, and Kendrick Lamar.
Soul Music Influence On Hip-Hop Sampling
Soul music, on the other hand, was all about emotion and expression. The raw, unfiltered passion of soul music was aptly captured in the sampling techniques of early hip-hop producers. One of the most sampled soul artists in hip-hop is James Brown. Brown's unique blend of funk, soul, rhythm, and blues has been sampled in countless hip-hop tracks. Brown's "Funky Drummer" has become one of the most iconic samples in hip-hop and has been used by everyone from Public Enemy and Run-DMC to Dr. Dre and Kanye West.
Jazz And Soul Music As A Source Of Inspiration For Hip-Hop Sampling
As hip-hop music evolved, so did its sampling techniques. Producers and artists began to look beyond just using samples to create beats but also as a source of inspiration for their lyrics and melodies. Jazz and soul music became fertile ground for this kind of experimentation. Artists like A Tribe Called Quest, De La Soul, and The Roots infused jazz and soul samples into their music, not just for the danceable beats but also to add depth and richness to their lyrics and melodies.
Other Examples Of Jazz And Soul Sampling
Hip-hop's rich history is peppered with countless examples of jazz and soul samples. Some of the most iconic tracks in the genre owe their existence to these tried-and-true sources. One example of hip-hop greatly influenced by these genres is "N.Y. State of Mind" by Nas. The track samples Joe Chambers' "Mind Rain," featuring a haunting and soulful beat with Nas's gritty and introspective lyrics. Another iconic track that has sampled jazz is "Electric Relaxation" by A Tribe Called Quest. The track heavily samples Ronnie Foster's "Mystic Brew," creating a hypnotic and smooth rhythm that complements Q-Tip and Phife Dawg's playful yet insightful lyrics. These songs and many more showcase the versatility and creative genius of hip-hop producers who have skillfully incorporated jazz and soul samples to create a new wave of music.
Final Thoughts
In conclusion, jazz and soul music have significantly influenced hip-hop music. Jazz represents the improvisational spirit and freestyling DNA that runs through hip-hop music, while soul represents the raw, unfiltered emotions that hip-hop music embodies. Jazz and soul music have been sampled and used as inspiration by countless hip-hop producers and artists, and their influence can be felt in the music of some of hip-hop's most iconic names, from Wu-Tang Clan, Nas, and Kendrick Lamar to Public Enemy, Run-DMC, Dr. Dre, and Kanye West. According to Benjy Grinberg, without jazz and soul music, hip-hop music would not be what it is today – a global phenomenon that has influenced not just music but also fashion, art, and culture.