TaeeFye Recently Released a Brand New Studio Single Titled "Mood Swings"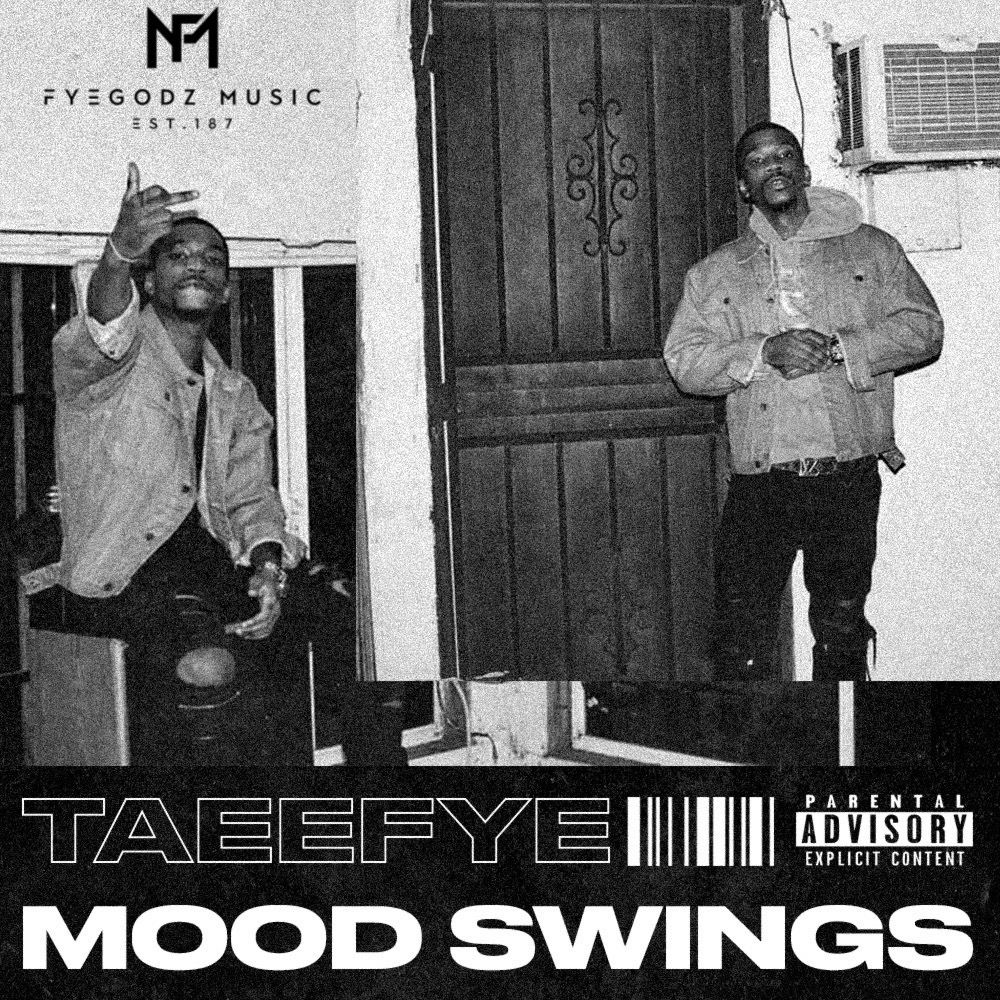 TaeeFye is a talented rap artist, as well as an entrepreneur. The musician has released three new singles called the "Low Mileage," "Mood Swings," "Big Fishy."
All these new singles come from the experience of the TaeeFye, who puts heart and soul into the music. The single Low Mileage is about self-dependency. It is about being there for yourself at the end of the day.
The big hit Mood Swings comes off as a very catchy piece. It is all about uplifting yourself and focusing on your goal and smashing them. Other than that, the third single BIG Fishy is about recognizing the fakeness around you.
All the singles are produced by Puku. TaeeFye's music is hard-hitting and raw. It portrays timeless production aesthetics, as well as with an emotionally driven performance, which will be remembered.
The music created has a balanced quality. It is edgy yet detailed. Moreover, the sonic approach is lively and stark. Unlike other rap artists who muddle things up and don't know what they are doing, TaeeFye knows what the music needs. The vocal performance goes in sync with the rap flow, which is rare in rap artists.
If you live artists like Juice WRLD, Royce Da '59, or Joey Bada$$, you are definitely going to enjoy the sound and feel of TaeeFye's music. It has got an old-school rap, and modern hip-hop mix feel. TaeeFye has got fantastic songwriting skills, which give more weight to the musical pieces, and Puku has done an excellent job producing it.
TaeeFye is now branching out from music and investing in businesses, and he recently bought a barbershop in Atlanta. He plans to buy more properties. Moreover, he is also planning to give back to society by uplifting the underprivileged.
Follow TaeeFye – https://instagram.com/taeefye
Moy Baun is New York's Next Star
Moy Baun is an artist from Queens, New York, and he's climbing his way to the top of the music scene. His unique style takes inspiration from both reggae and hip hop. With a consistent and creative approach, he has been able to grow his following day by day. His latest single, "Chances", is gaining traction on Youtube and is looking to hit one hundred thousand views soon.
Moy Baun had his start in music as a DJ, but later on, he decided to become a rapper. He says that music is a form of therapy that has helped him through some of his most difficult moments and hopes to help others feel a sense of appreciation and motivation no matter what they are facing.
Growing up in Queens with his mother was no easy task, but he is grateful for his experience as it made him the man he is today. He's a go-getter, he knew that if we wanted to be successful in life, he would have to take a chance. To this day, he remains positive and is appreciative of what he has: " You gotta focus on the blessings you got and the positivity that's around you. There are always people who have it worse than you do, so be grateful and take advantage of the opportunities you do have."
"Chances" take you through his journey of success and describe the ups and downs of life. His success goes to show that if you are willing to take the risk and believe in yourself, it will pay off. Keep an eye out for Moy Baun, his unmatched energy, original flow, and hustle will keep him on the music scene for a long time.