Experts at EffyDesk share 3 genuine advantages of sit-stand desks over regular office desks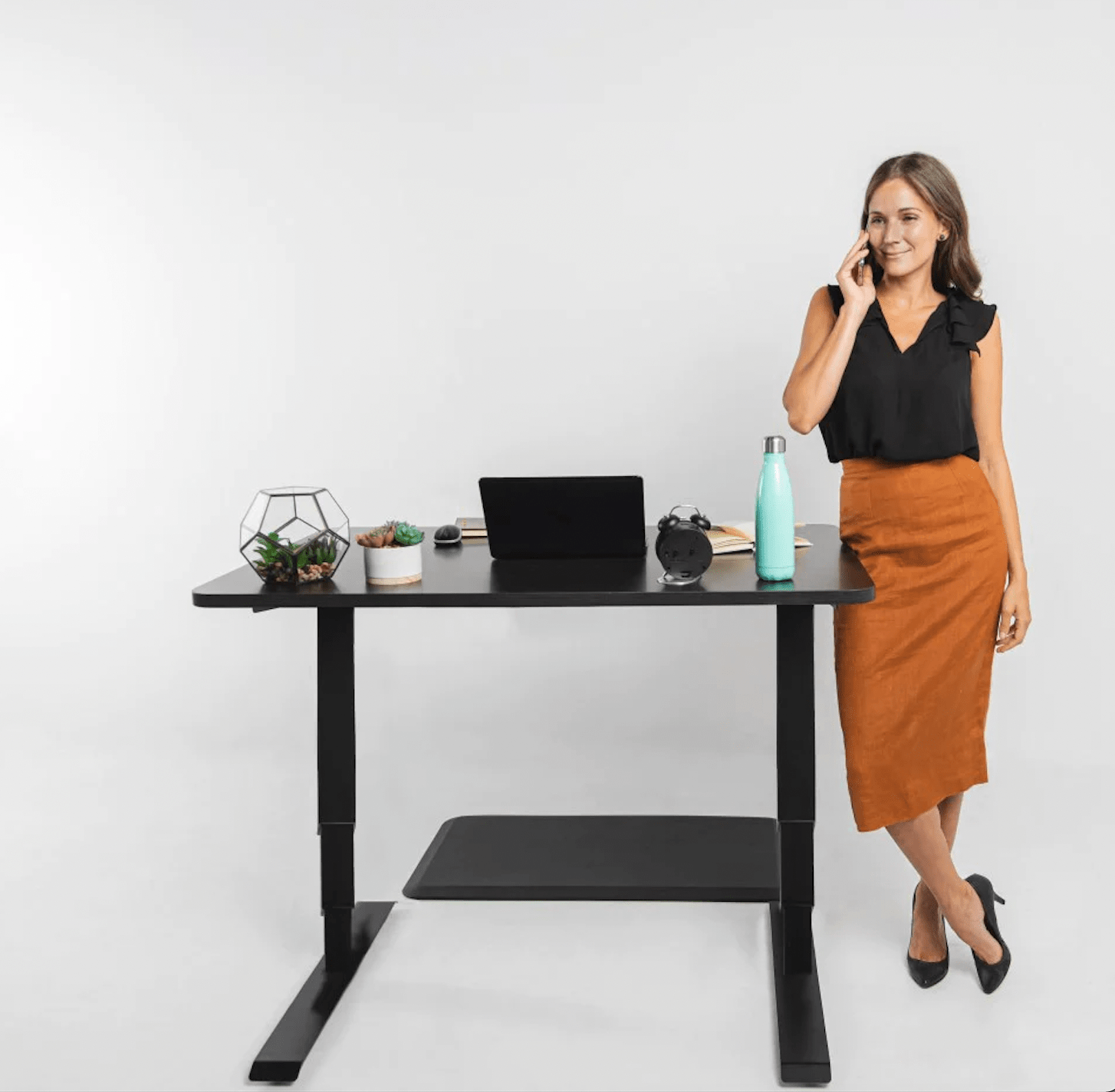 Personal experience can lead to revolutionary changes. Why? Well, because it leads to an effort to solve a genuine problem. In essence, solutions that cater to real-life issues are the ones that are best received in the market because of their intention. For experts at EffyDesk, good office furniture is the need of the hour and one that will be welcomed most gladly by people. In this article, they share three genuine advantages of their sit-stand desks over regular desks.
Suitable for maintaining the correct posture
For the founder of EffyDesk, a bulging disk was a pain that made work unbearable. When he worked as a chef, he found that standing for hours was beginning to take a toll on his condition. And when he switched to insurance, hours of sitting also worsened the situation. For him, the ideal solution was to build a sit-stand desk. According to their experts, "A sit-stand desk is true to its name and allows you to balance your time between these two ideal work postures. It's best for those who are traumatized by severe back pain issues. The idea is not to let the body remain in one position for too long but allow it to alternate between positions so that no particular place takes the hit and all points in the body are equally and well balanced."
Can be customized
As work gains prominence among people, it's equally important to define how we work. To cater to this, EffyDesk "comes with four programmable height settings which make it ideal for a family and businesses." 
Environment-friendly
With the world moving towards a critical stage when it comes to the environment, products that help maintain the balance instead of rupture it are always a fresh welcome. EffyDesk's experts say that "being genuinely useful while being environmentally-friendly makes Effy Desk an ideal choice for business owners who want to do their bit while helping their employees do their bit comfortably as well."
EffyDesk's sit-stand desks are a revolution, especially for people working from home who don't want to let that take a toll on their posture.
SPOTLIGHT: Sweet vinyl by DREAMOUR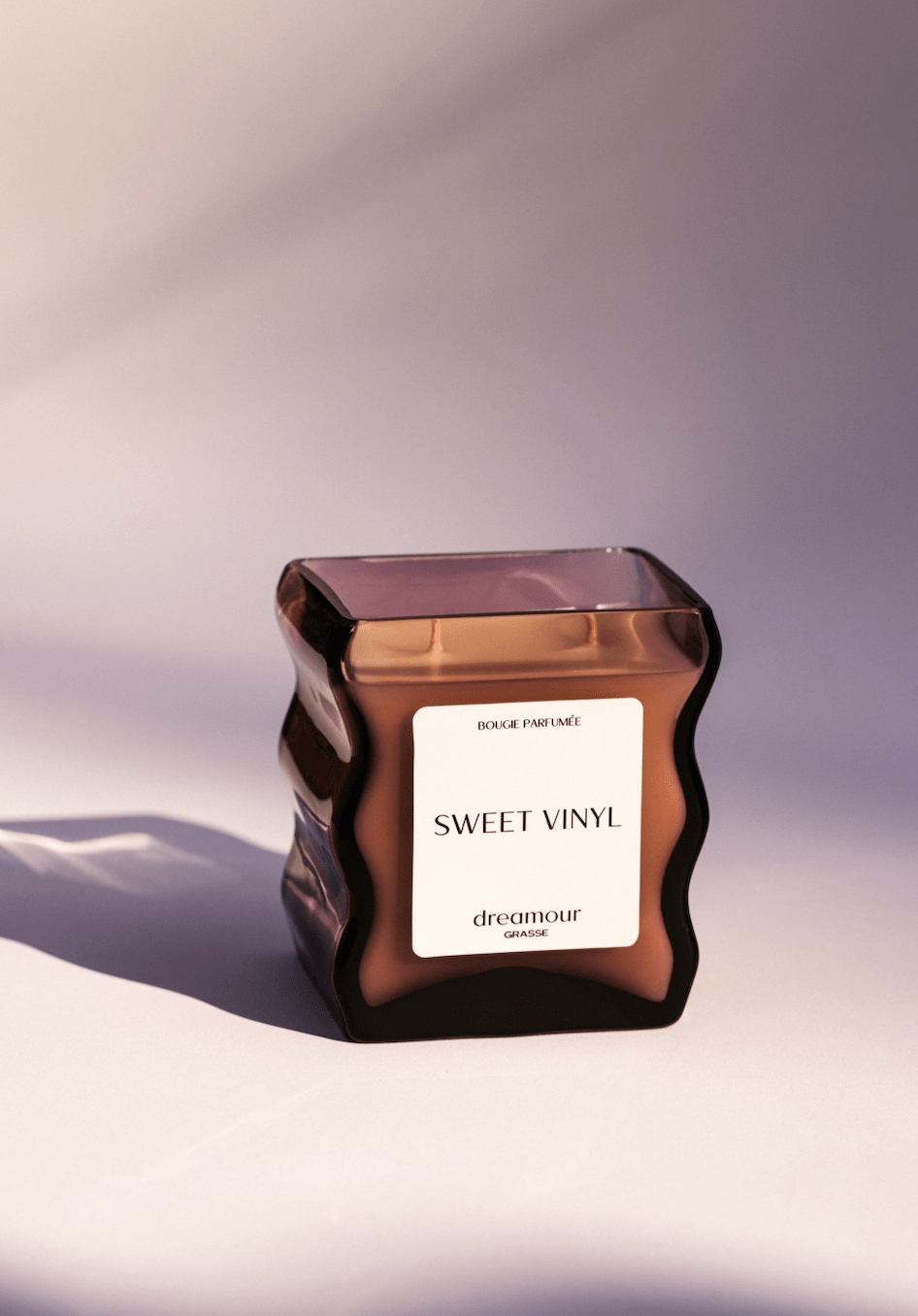 What happens when two immensely talented visionaries come together to create elegance and ingenuity in a sculptural glass fragranced candle? Dreamour. That is the long and short version of how Dreamour was created. Founded by Karissa Rowe and Neal Klotsman in late September 2022, Dreamour was founded with the goal of creating a luxury fragrance brand that operates at the intersection of functional art in the candle market space.
Rowe, a Parsons School of Design graduate, set out to fill the niche of integrating design in the candle marketplace. Unlike most candle vessels that are mass-produced, Dreamour's founders desired to prioritize the artisanal craftsmanship of glass in their production processes of the sculptural glass designs. This resulted in a long timeline of sourcing the globe for talented glass artisans who could transform a sketch into a functional and sophisticated candle vessel. Each and every candle vessel is hand-blown, inherently resulting in a one-of-a-kind product and unique experience for the consumer. These functional fragrant candles also act as a piece of décor due to its sculptural and alluring appearance.
Sweet Vinyl, Dreamour's first candle scent, fills the room with musky & leathery notes combined with earthy notes of vetiver and cypriol, topped with a citrus touch of bergamot and mandarin. The founders worked with master perfumers in Grasse, France, to create a scent that invoked notes of memorable moments, emphasizing high quality ingredients in the fragrances in a soy wax blend. This resulted in candles that consist of clean ingredients, a vegan formula, and is entirely cruelty-free.
It is the personification of the glass blowers' spirit, the heart of Grasse imprisoned in a bottle, and the narrative of two visionaries that sets Dreamour at the top of the candle market pedestal. Dreamour embodies the sophistication and savior-faire French perfumery as a luxury brand, while being a NYC based brand. Dreamour is currently stocked at Patron of the New in New York, along with other major designer luxury known brands. Rowe and Klotsman are currently expanding their production lines and will drop new fragrances and designs in early 2023. Don't expect anything ordinary with Dreamour, as they will continue to bring a unique perspective to the marketplace of home fragrances.
To find out more about Dreamour and their newest releases, you may visit the business's website dreamour.com or follow the company via its Instagram handle @dreamourshop.