Brooke Benevento: 3 Tips for Finding Yourself After Raising Kids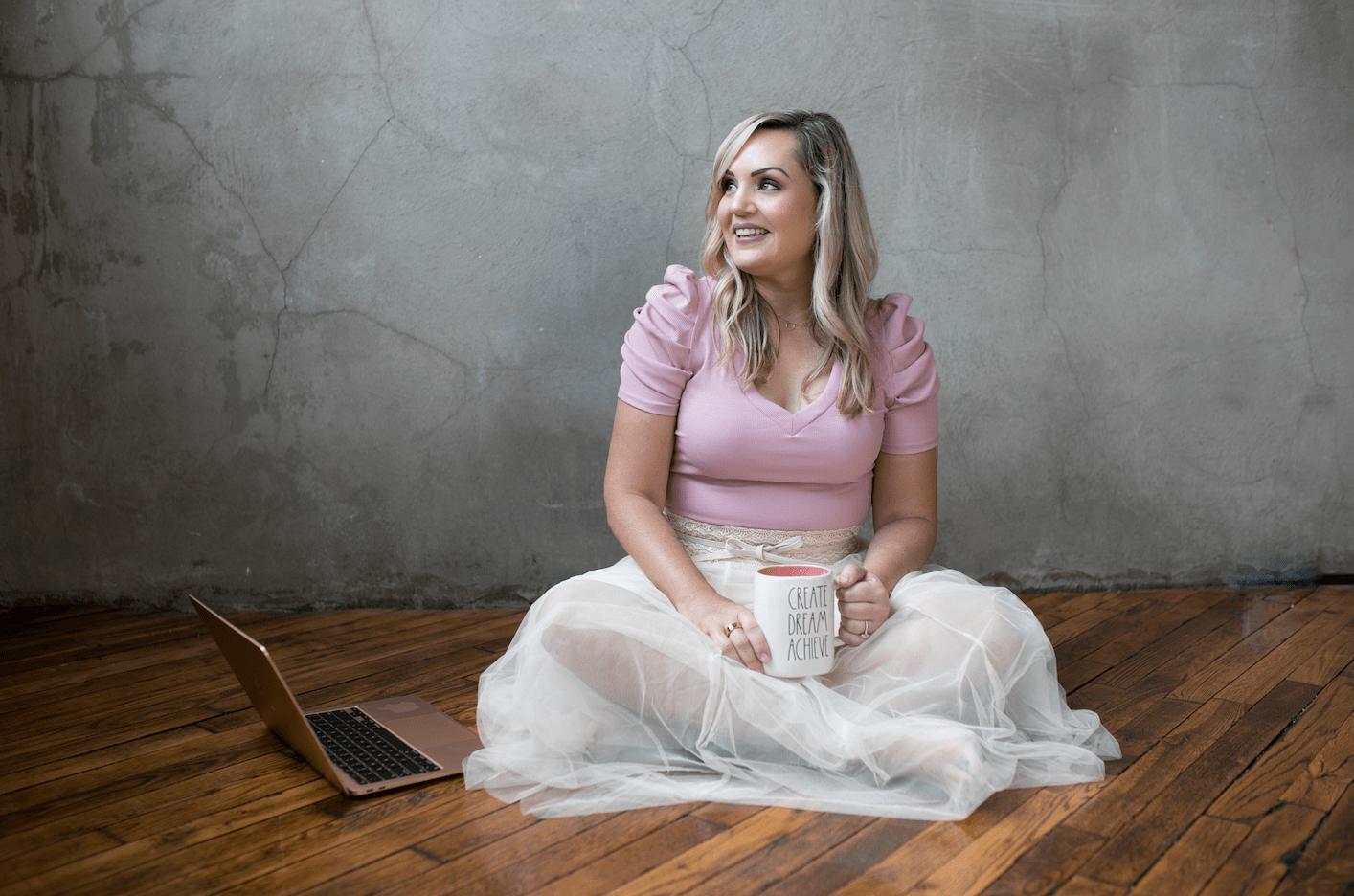 Becoming a mother is a life-altering gift. However,  it's easy to lose oneself when caring for an infant, and no amount of babysitting or reading blogs can equip us with motherhood's unique challenges.
"In order for your parent mindset shift to occur, you have to trust that there is a place for your parent mind to shift to" states Brooke Benevento, Founder/CEO of Passion Into Purpose Coaching and LandHome Design.
"The fact that you will have to sacrifice a piece of you as a mother will always be a part of your motherhood journey. However,  you can create a healthy happy balance for you and your child. . You are your child's role model, influencer, and guide until the day you die . . With conscious parenting you can stay true to who you are and in turn give your child a head start in life."
Over the years, parenthood has taught us that to be the mother your children need, you must first take all reasonable steps to ensure your own well-being. Here are a few beginner tips Brooke Benevento shares about some mindset shifts that you can practice before/after bringing your bundle of joy home.
Accept the changes you are  undergoing 
Recognize the physical changes that are starting to happen to your body while you are pregnant. You are engaging in one of the most beautiful miracles of nature, enjoy it.    "Accepting the changes that are taking place will enable you to enjoy your pregnancy and create a loving space for you and your unborn child. ," states Brooke.
Set Simple Goals for when you bring the baby home 
Focus on being patient with yourself and your baby's needs. Take things slow and leave space for you and your baby to bond without the pressures of life. It's ok to ask close friends or family for help. If you need help with meals, dishes, laundry, or house cleaning make sure to reach out before the baby arrives to see who is available to help for the first few weeks so you can have some stress-free bonding with your baby. Remember, this is your time as a new mom and you get to decide how others get to help you. Help doesn't always look like them holding the baby and you do the chores. Help is whatever you decide it to be.
Make time for yourself
Self-care is also crucial during this time. When mom is happy, so is her baby. If possible, get your baby settled with another caregiver and take some time to take a hot bath or shower and relax. Maybe, even take a little nap to recharge if needed. Going for a quick walk if you are up for it is also a great way to reconnect with yourself. Nature has an amazing way of grounding our souls and helping us recharge. The key is to find what works for you and make it a habit and incorporate it into your life on a regular basis.
The bottom line: you don't have to lose yourself in motherhood
Being a mother has many benefits, including fostering enduring ties with your family and assisting them in learning and growth. However, if you are continually depressed and unhappy, it may be challenging to realize these advantages. And what do we desire most for our children? The answer is to watch them prosper and achieve their most ardent aspirations. " You need to assume the same of yourself," states Brooke Benevento. "You must always pursue your aspirations if you want your children to do the same for themselves. You are their guiding light and you must show them just as much as you advise them," she adds.
Furthermore, there is no perfect parent and there are no perfect children. With preparation and some positive goals for yourself as a parent, you will become the best parent you were meant to be.
Top 6 Investments for Your Child's Future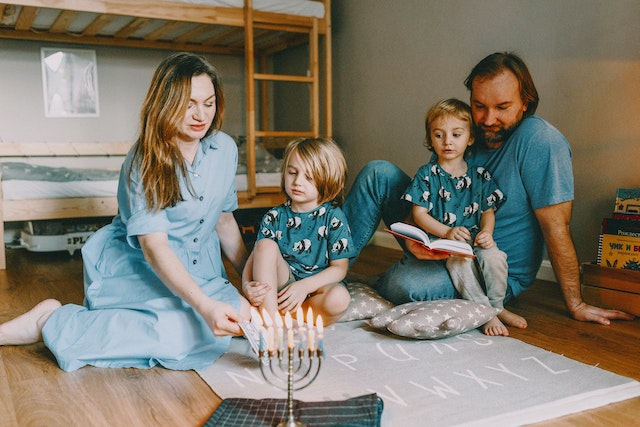 If you're looking to give your child a head start in life, there's no better way than investing in their future with some wise choices. From saving for a college education to teaching them the importance of financial literacy, there are plenty of ways to help them gain the skills they need for successful adulthood. Here are six great investments you can make now that will provide dividends in the future:
Financial Literacy 
Financial literacy is a critical skill that will remain valuable for life, and you should start teaching your child as early as possible. Not only can this help them understand basic concepts such as budgeting, saving, and responsible spending habits, but it can also increase their confidence when dealing with their finances. Encourage your children to save a portion of the money they receive, and show them how to make smart investments, such as opening up a savings account.
Positive Role Models 
The people your kids look up greatly influence their lives, especially during their formative years. That's why it's crucial to be a good role model and surround them with positive role models who embody values such as honesty, hard work, and integrity which your children can learn from or aspire to emulate. This includes friends, family members, teachers, and mentors. Exposing your children to such people can help them broaden their horizons and see the world differently.
A Good Education 
Investing in your child's educational journey from elementary school to college will open doors to careers and opportunities they may not have had before. To save your child from the debt  that comes with post-secondary education in Canada, start early and put into an RESP (Registered Education Savings Plan). This is a special type of investment account specifically designed to save for college expenses. It is essential to understand the structure and features of the plan and how it works to maximize your savings.
Quality Family Time
Set aside family time and special activities such as cooking, playing board games, or taking nature walks. This allows your children to bond with each other and explore the world around them. Investing in quality family time will provide endless opportunities for growth, learning, and development, setting your children up for a bright future. Spending time with your little ones will also create lasting memories that will stay with them forever. It will also teach them valuable skills such as communication and conflict resolution. 
Life Insurance 
Investing in life insurance ensures your child's future financial security. Not only will it protect them in case something unexpected happens, but it can also be used as an investment tool if you opt for the right policy. With the right plan, you can maximize the money your child will receive by providing them with a secure financial future should anything happen to you or your partner.
Mental Health Support 
Life isn't always easy; sometimes, your kids need extra help navigating life's journey's ups and downs. Mental health support takes many forms, from therapy sessions with psychologists or psychiatrists to mindfulness techniques like meditation. Supporting children during difficult times allows them to process emotions more effectively so they are better prepared for adulthood when life throws curveballs. With the rise of mental health issues in today's society, it is vital to invest in your child's mental health and ensure they have the right support system.
These are just a few top investments you can make for your child's future. Whatever strategies you choose, remember that each has its benefits, from immediate gratification to long-term financial security. Investing in your child's future will give them the skills and resources they need to live a successful, fulfilling life.