Experts share 7 Lifestyle Hacks for a Perfect Night's Sleep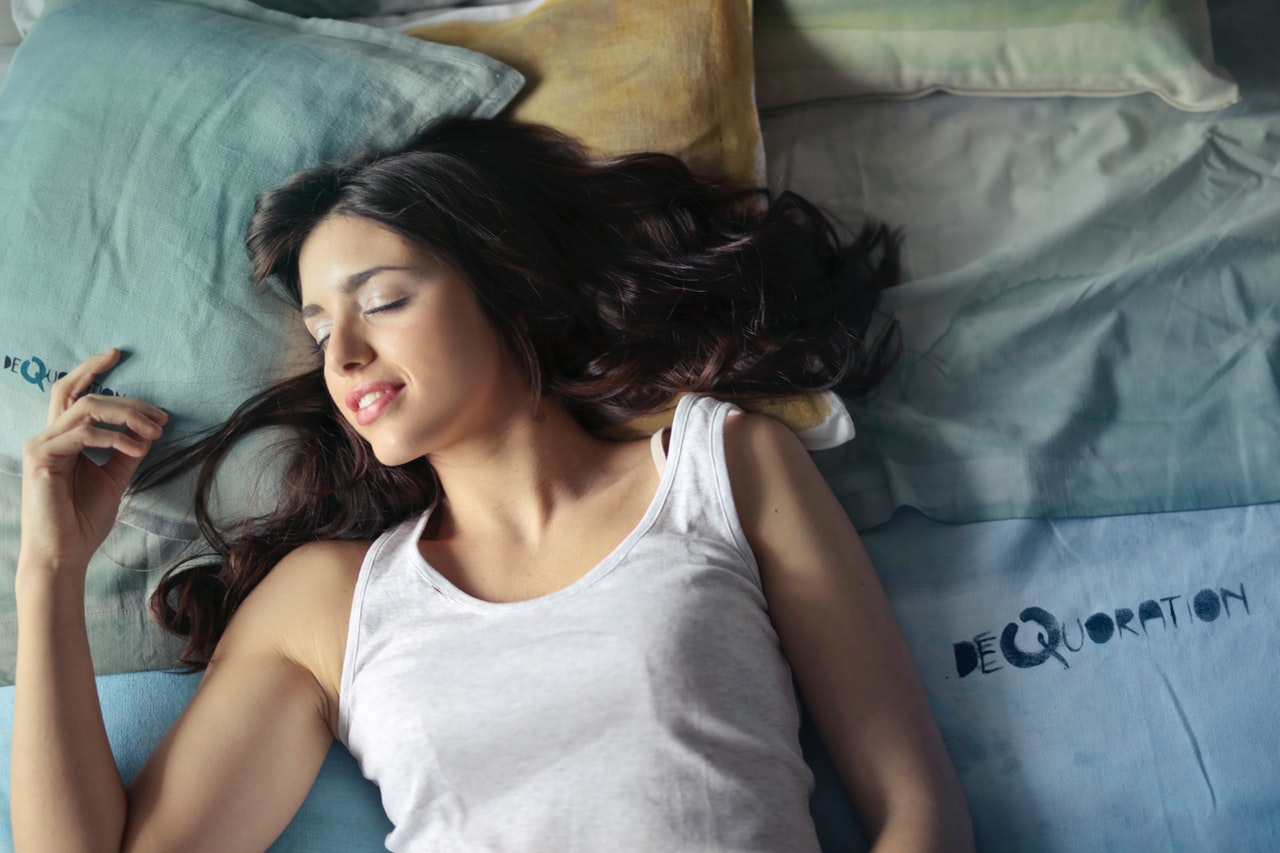 Having loaded schedules at work, or even at school if you're still a student, can make you feel exhausted throughout the day. While you'd believe that this entire day of exhaustion could cause you a solid night sleep, that's not entirely true. In reality, having inadequate sleep in a good evening could be the primary reason why you're stressed throughout the entire day.
Depending on the person involved, there are several variables that could contribute to irregular sleep quality. There are few easy ways that you can try to improve the quality of your sleep and have more restful sleep if you still feel tired even after doing several attempts of going to bed early.
Obviously, the best answer to this is to boost your sleep quality by putting as much rest and energy as much as you can in your bed. Healthy and productive individuals understand that there is no replacement for sufficient sleep and a few simple practices can guarantee them waking up relaxed and ready to get moving. That's why here are 7 lifestyle hacks that you can do for a perfect night's sleep:
Create a bedtime routine
Coming home from a long and tiring day can be hard for you to sleep as you lie down in your bed. One of the simple ways that you can do to prepare your body and mind for shuteye is to create a bed routine that will tell your body that it's already bedtime.
Your routine could include a relaxing warm bath, having a cup of your favorite herbal tea, listening to soothing music, or even short meditation. However, developing a certain routine and adhering to it implies you are less likely to have unexpected thoughts before you lie down on your cozy memory foam mattress. Also, it's not a bad idea to remove your phone from the ritual.
Avoid doing checking your work emails, or any other activity that could possibly stimulate and might bring you stress. This can increase your cortisol level that makes sleeping more difficult.
Build a sleep haven 
The perfect sleeping setting for your body is cool, peaceful, and dark. Do everything to prevent any noise as well as bright lights that may disrupt your sleep cycle. You can look for high-quality home furnishing products online from Resident Home that would make your bedroom cozy and sleep-inducing. If you don't have time to look at a new Turkish Rug in retail shops, you can shop rugs online and have it delivered right to your doorstep.
Of course, a comfortable bed is necessary. This implies investing in a comfortable and supportive mattress or plush pillows. If you're tumbling and tossing at night and more pressure during the daytime, this means that you need a fresh new mattress. Also, if you're unsure what to buy, you can have the mattress tested for at least 20 minutes before buying. Asking important questions that suits your requirements such as how wide is a queen size bed or what is the recommended level of mattress firmness could help make a better decision.
Practice journaling before bed
During sleep, the subconscious part of your brain can enable you to make the right decisions and produce creative thoughts. This can be done by taking the time to write a few ideas every night about the previous days or your hopes for the future. Before heading to your bed, give yourself 15 minutes to reflect and write down all the good news you experienced during the day.
Letting your thoughts run freely can boost your anxiety and stop you from falling asleep. Writing down your thoughts at night can help you focus on the positive side to lower your stress and anxiety level and enhance your sleeping habits.
The main goal of this practice is to get rid of distractions in your mind before going back to your bed. Every night, create a to-do list for tomorrow and clear your mind from things that bother you.
Schedule for your exercise
One of the well-known and effective ways to enhance your wellness and sleep quality is exercise. As it improves every characteristic of sleep, it has been used to alleviate the symptoms of insomnia. The positive effects of exercise in our body are limitless.
While we usually attach workout to weight loss, it's a contribution to the improvement of overall wellness and getting a good night's rest is equally important. Start with exercising for at least 30 minutes every day. This will not only remove the extra energy before going to bed but also add to your overall wellness which keeps consistency in such significant functions like sleep.
While regular physical activity is essential to a healthy night of sleep, conducting it later during the day can lead to problems with sleep. Because of exercise's stimulating effect, it can increase your wakefulness and production of hormones such as epinephrine and adrenaline.
Keep your smartphone out of reach
Browsing your Instagram feed mindlessly will not fix your insomnia. This also goes for playing mobile games which can leave you sleepless playing for hours. Blue light is one of the main culprits why using mobile phones can make you sleep deprived. During the daytime, blue light is good because it boosts your alertness, mental state and reflexes, however, during the night it can disrupt your sleeping pattern.
Placing your mobile phone away from your bed is the best way to fight sleepless nights. Rather than placing it next to your pillow, you should put your phone somewhere you need to take some steps to use it.
For an hour or so before bedtime, don't expose yourself to digital screens to avoid disruption. However, there are some mobile phones have also been modified to include a night mode that limits the amount of blue light on your screen while browsing.
Add aromatherapy to your bedtime ritual
Essential oils can generally have many distinct advantages, such as combating some viruses and enhancing your immune system to relieve anxiety. Also, it can be an effective way to improve your sleep and relaxation.
While the study on the use of essential oils is scarce, it is commonly acknowledged that lavender essential oil is considered a healthy sleep remedy. Lavender promotes relaxation like no other fragrance with calming characteristics that assist regulate emotional and mental stress, enhance moods and relaxes nerves. It's no wonder that when you think about calming aromas, lavender is the first fragrance on top of the mind. Using a diffuser with the scent of lavender in your bedroom will help you have a rejuvenating sleep, meaning you will wake up more alertness and be prepared to tackle the day.
Turn your bedroom into a spa-like atmosphere by trying lavender and rosemary mixtures; this coupled with the combination of aromatherapy and relieve stress.
Try meditation
If you don't get sleepy at a certain time, don't get stressed out if you can't stick to your plan. Get up and do a little more of your favorite relaxation sleep practices such as meditation.
Aside from helping you improve your concentration and anxiety; meditation can help you create a sacred space in your mind between you and your inner self. Also, practicing mindfulness meditation can enhance your self-awareness and prevent yourself from doing things that could affect your sleep pattern such as using mobile phones while in bed or drinking caffeine in the afternoon.
SPOTLIGHT: Sweet vinyl by DREAMOUR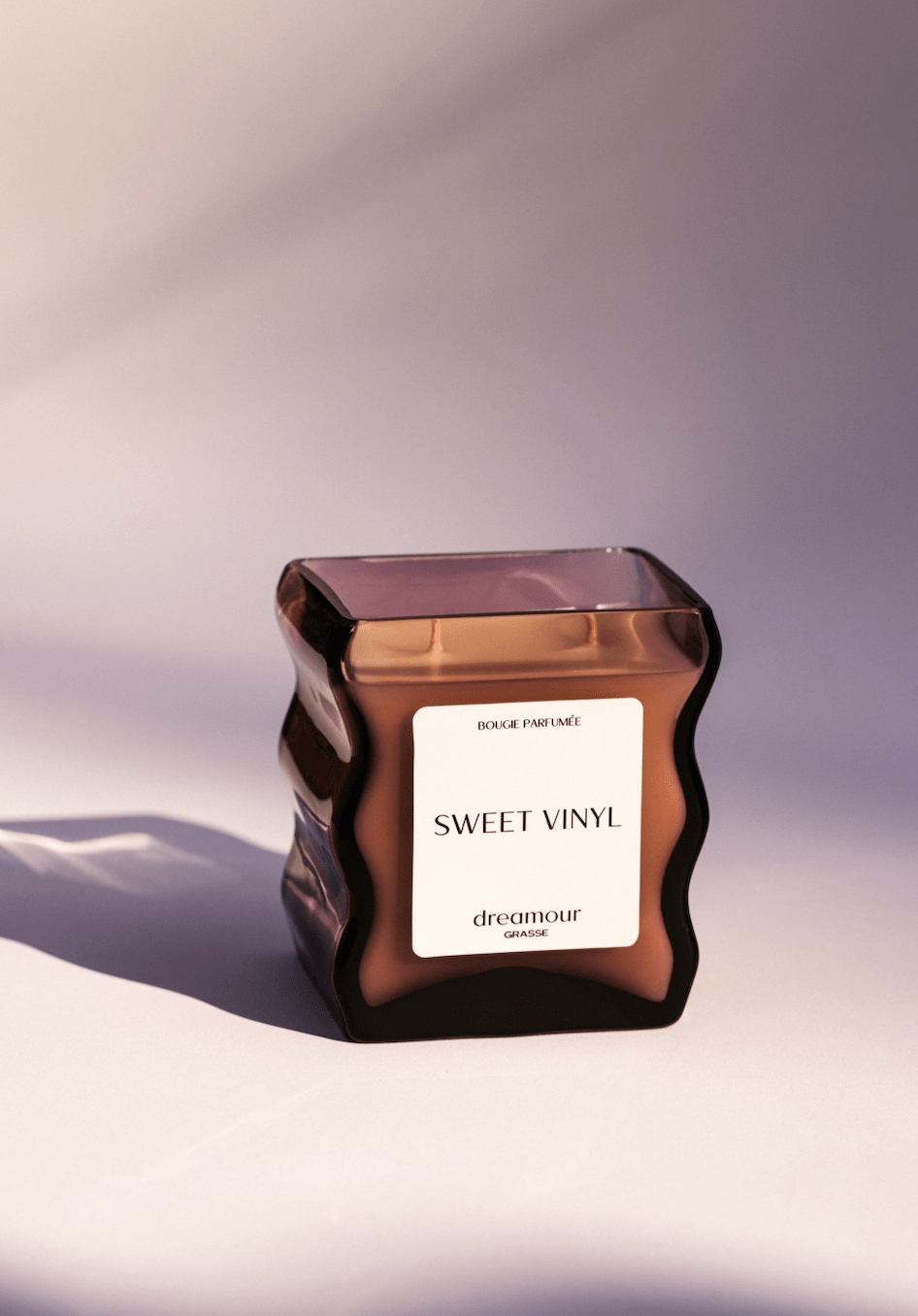 What happens when two immensely talented visionaries come together to create elegance and ingenuity in a sculptural glass fragranced candle? Dreamour. That is the long and short version of how Dreamour was created. Founded by Karissa Rowe and Neal Klotsman in late September 2022, Dreamour was founded with the goal of creating a luxury fragrance brand that operates at the intersection of functional art in the candle market space.
Rowe, a Parsons School of Design graduate, set out to fill the niche of integrating design in the candle marketplace. Unlike most candle vessels that are mass-produced, Dreamour's founders desired to prioritize the artisanal craftsmanship of glass in their production processes of the sculptural glass designs. This resulted in a long timeline of sourcing the globe for talented glass artisans who could transform a sketch into a functional and sophisticated candle vessel. Each and every candle vessel is hand-blown, inherently resulting in a one-of-a-kind product and unique experience for the consumer. These functional fragrant candles also act as a piece of décor due to its sculptural and alluring appearance.
Sweet Vinyl, Dreamour's first candle scent, fills the room with musky & leathery notes combined with earthy notes of vetiver and cypriol, topped with a citrus touch of bergamot and mandarin. The founders worked with master perfumers in Grasse, France, to create a scent that invoked notes of memorable moments, emphasizing high quality ingredients in the fragrances in a soy wax blend. This resulted in candles that consist of clean ingredients, a vegan formula, and is entirely cruelty-free.
It is the personification of the glass blowers' spirit, the heart of Grasse imprisoned in a bottle, and the narrative of two visionaries that sets Dreamour at the top of the candle market pedestal. Dreamour embodies the sophistication and savior-faire French perfumery as a luxury brand, while being a NYC based brand. Dreamour is currently stocked at Patron of the New in New York, along with other major designer luxury known brands. Rowe and Klotsman are currently expanding their production lines and will drop new fragrances and designs in early 2023. Don't expect anything ordinary with Dreamour, as they will continue to bring a unique perspective to the marketplace of home fragrances.
To find out more about Dreamour and their newest releases, you may visit the business's website dreamour.com or follow the company via its Instagram handle @dreamourshop.