Experts share 7 Lifestyle Hacks for a Perfect Night's Sleep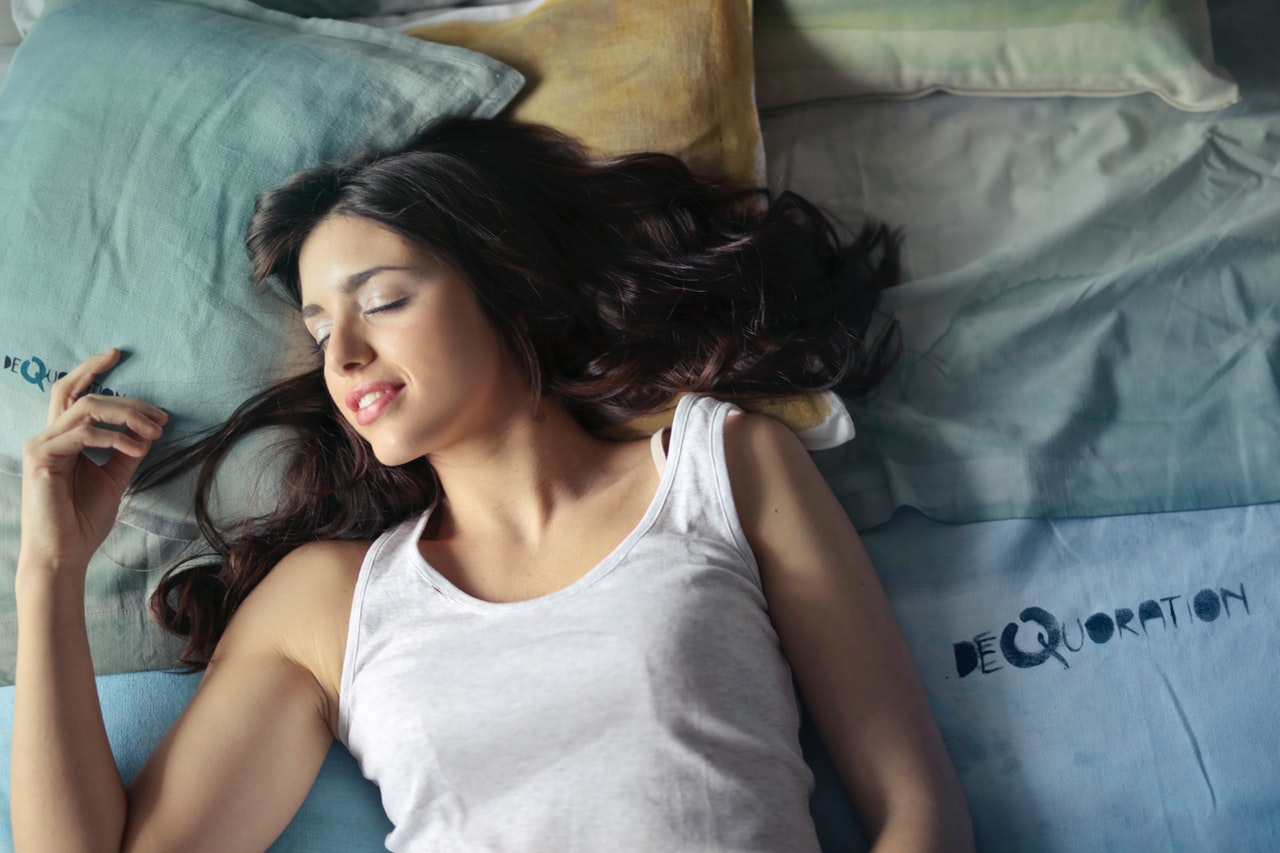 Having loaded schedules at work, or even at school if you're still a student, can make you feel exhausted throughout the day. While you'd believe that this entire day of exhaustion could cause you a solid night sleep, that's not entirely true. In reality, having inadequate sleep in a good evening could be the primary reason why you're stressed throughout the entire day.
Depending on the person involved, there are several variables that could contribute to irregular sleep quality. There are few easy ways that you can try to improve the quality of your sleep and have more restful sleep if you still feel tired even after doing several attempts of going to bed early.
Obviously, the best answer to this is to boost your sleep quality by putting as much rest and energy as much as you can in your bed. Healthy and productive individuals understand that there is no replacement for sufficient sleep and a few simple practices can guarantee them waking up relaxed and ready to get moving. That's why here are 7 lifestyle hacks that you can do for a perfect night's sleep:
Create a bedtime routine
Coming home from a long and tiring day can be hard for you to sleep as you lie down in your bed. One of the simple ways that you can do to prepare your body and mind for shuteye is to create a bed routine that will tell your body that it's already bedtime.
Your routine could include a relaxing warm bath, having a cup of your favorite herbal tea, listening to soothing music, or even short meditation. However, developing a certain routine and adhering to it implies you are less likely to have unexpected thoughts before you lie down on your cozy memory foam mattress. Also, it's not a bad idea to remove your phone from the ritual.
Avoid doing checking your work emails, or any other activity that could possibly stimulate and might bring you stress. This can increase your cortisol level that makes sleeping more difficult.
Build a sleep haven 
The perfect sleeping setting for your body is cool, peaceful, and dark. Do everything to prevent any noise as well as bright lights that may disrupt your sleep cycle. You can look for high-quality home furnishing products online from Resident Home that would make your bedroom cozy and sleep-inducing. If you don't have time to look at a new Turkish Rug in retail shops, you can shop rugs online and have it delivered right to your doorstep.
Of course, a comfortable bed is necessary. This implies investing in a comfortable and supportive mattress or plush pillows. If you're tumbling and tossing at night and more pressure during the daytime, this means that you need a fresh new mattress. Also, if you're unsure what to buy, you can have the mattress tested for at least 20 minutes before buying. Asking important questions that suits your requirements such as how wide is a queen size bed or what is the recommended level of mattress firmness could help make a better decision.
Practice journaling before bed
During sleep, the subconscious part of your brain can enable you to make the right decisions and produce creative thoughts. This can be done by taking the time to write a few ideas every night about the previous days or your hopes for the future. Before heading to your bed, give yourself 15 minutes to reflect and write down all the good news you experienced during the day.
Letting your thoughts run freely can boost your anxiety and stop you from falling asleep. Writing down your thoughts at night can help you focus on the positive side to lower your stress and anxiety level and enhance your sleeping habits.
The main goal of this practice is to get rid of distractions in your mind before going back to your bed. Every night, create a to-do list for tomorrow and clear your mind from things that bother you.
Schedule for your exercise
One of the well-known and effective ways to enhance your wellness and sleep quality is exercise. As it improves every characteristic of sleep, it has been used to alleviate the symptoms of insomnia. The positive effects of exercise in our body are limitless.
While we usually attach workout to weight loss, it's a contribution to the improvement of overall wellness and getting a good night's rest is equally important. Start with exercising for at least 30 minutes every day. This will not only remove the extra energy before going to bed but also add to your overall wellness which keeps consistency in such significant functions like sleep.
While regular physical activity is essential to a healthy night of sleep, conducting it later during the day can lead to problems with sleep. Because of exercise's stimulating effect, it can increase your wakefulness and production of hormones such as epinephrine and adrenaline.
Keep your smartphone out of reach
Browsing your Instagram feed mindlessly will not fix your insomnia. This also goes for playing mobile games which can leave you sleepless playing for hours. Blue light is one of the main culprits why using mobile phones can make you sleep deprived. During the daytime, blue light is good because it boosts your alertness, mental state and reflexes, however, during the night it can disrupt your sleeping pattern.
Placing your mobile phone away from your bed is the best way to fight sleepless nights. Rather than placing it next to your pillow, you should put your phone somewhere you need to take some steps to use it.
For an hour or so before bedtime, don't expose yourself to digital screens to avoid disruption. However, there are some mobile phones have also been modified to include a night mode that limits the amount of blue light on your screen while browsing.
Add aromatherapy to your bedtime ritual
Essential oils can generally have many distinct advantages, such as combating some viruses and enhancing your immune system to relieve anxiety. Also, it can be an effective way to improve your sleep and relaxation.
While the study on the use of essential oils is scarce, it is commonly acknowledged that lavender essential oil is considered a healthy sleep remedy. Lavender promotes relaxation like no other fragrance with calming characteristics that assist regulate emotional and mental stress, enhance moods and relaxes nerves. It's no wonder that when you think about calming aromas, lavender is the first fragrance on top of the mind. Using a diffuser with the scent of lavender in your bedroom will help you have a rejuvenating sleep, meaning you will wake up more alertness and be prepared to tackle the day.
Turn your bedroom into a spa-like atmosphere by trying lavender and rosemary mixtures; this coupled with the combination of aromatherapy and relieve stress.
Try meditation
If you don't get sleepy at a certain time, don't get stressed out if you can't stick to your plan. Get up and do a little more of your favorite relaxation sleep practices such as meditation.
Aside from helping you improve your concentration and anxiety; meditation can help you create a sacred space in your mind between you and your inner self. Also, practicing mindfulness meditation can enhance your self-awareness and prevent yourself from doing things that could affect your sleep pattern such as using mobile phones while in bed or drinking caffeine in the afternoon.
The Courageous Journey of Marvin Lee Miller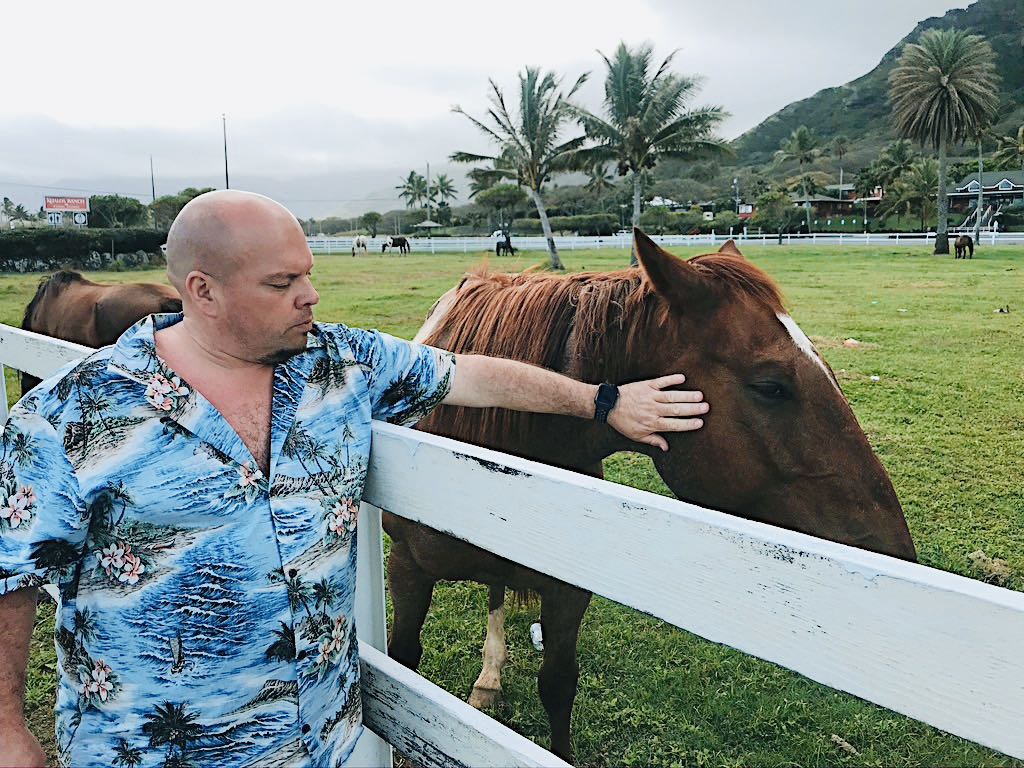 Marvin Lee Miller, an undergraduate research assistant trained in the intellectually conducive laboratories of UC Irvine and UC Berkeley, believes in accepting the new challenges that come his way and move ahead. 
Even after a few years, Marvin couldn't imagine how his life would take a sharp U-turn as he got himself engrossed in scientific research and studies. He has a very humble background. Born in Tijuana, Mexico, Marvin had faced a lot of hardship in his childhood. 
"In a poverty-stricken atmosphere, I knew that only my education could help me—no one else. Initially, I too committed lots of mistakes. I know there's no excuse for my mistakes. But I took them as my life lessons and moved on. I didn't receive much support from the people around me. They didn't show me the right path," Marvin stated. 
During his adolescent days, his poor associations got him to prison, where he had to spend seven years of his life. 
Looking back, Marvin considered those days were the most difficult phase of his life. He grew up as a foster child and had no guardian to guide him. Things could have been much different if he had a guardian to mentor him when he needed them the most.  
Despite all his past mistakes, Marvin knew that he was a kind-hearted man with an intellectual mind. Bidding adieu to his turbulent past, Marvin vowed to do something bigger and better in life. But he had more roadblocks ahead. 
Once he went out of prison, he faced stiff challenges from his family members as they declined to take him back home. And thus, heartbroken became homeless soon. He had no money, shelter, or even a true friend at that time to at least help him meet the basic needs of life while offering some moral support. 
And as they say, Books are best friends. Marvin soon started reading lots of books. Gradually, he started grasping the significance of education in life and spent a lot of hours on his education. 
Marvin is still grateful to a few generous individuals, including his teachers and counselors who infused the right thoughts in him, which proved to be a turning point in his life for good.  
Right now, Marvin is an undergraduate research assistant trained in the laboratories of UC Irvine and UC Berkeley. 
The university deserves full credit for Marvin's intellectual development. Over the last few years, he has been able to hone his technical knowledge, interpersonal skills, and professional acumen. He worked with a dynamic team of scientists and academicians who infused necessary research skills into Marvin. 
"I'm fortunate enough to have served as a volunteer for an oncology department at UC Irvine for two years. During this phase, I learned a lot of things, including skeletal muscle research at UC Berkeley. I am now majoring in Molecular and Cell Biology, which is giving me enormous opportunities for research and further studies." Marvin explained. 
Even though Marvin had a tough childhood experience, he was always interested in studies. As a kid, he loved science and gradually fell in love with Physics and Biology in higher classes. But before he could move to University, his mistakes got him to jail. 
However, as we know where there's a will, there is a way. Soon, Marvin not only found his lost mojo in education and research, but he became even more serious and dedicated with his studies, research, and practical classes. 
Marvin has already earned four Associate's degrees from Santa Ana College. He'll also shortly receive his Graduation Degree in Molecular & Cell Biology. Right now, Marvin is fully concentrating on earning his Ph.D. degree. Marvin aims to develop new medicines and path-breaking solutions to curing serious diseases like Cancer and heart-related ailments.