Facebook Group 'Clean and Sober' is helping addicts and their families find Hope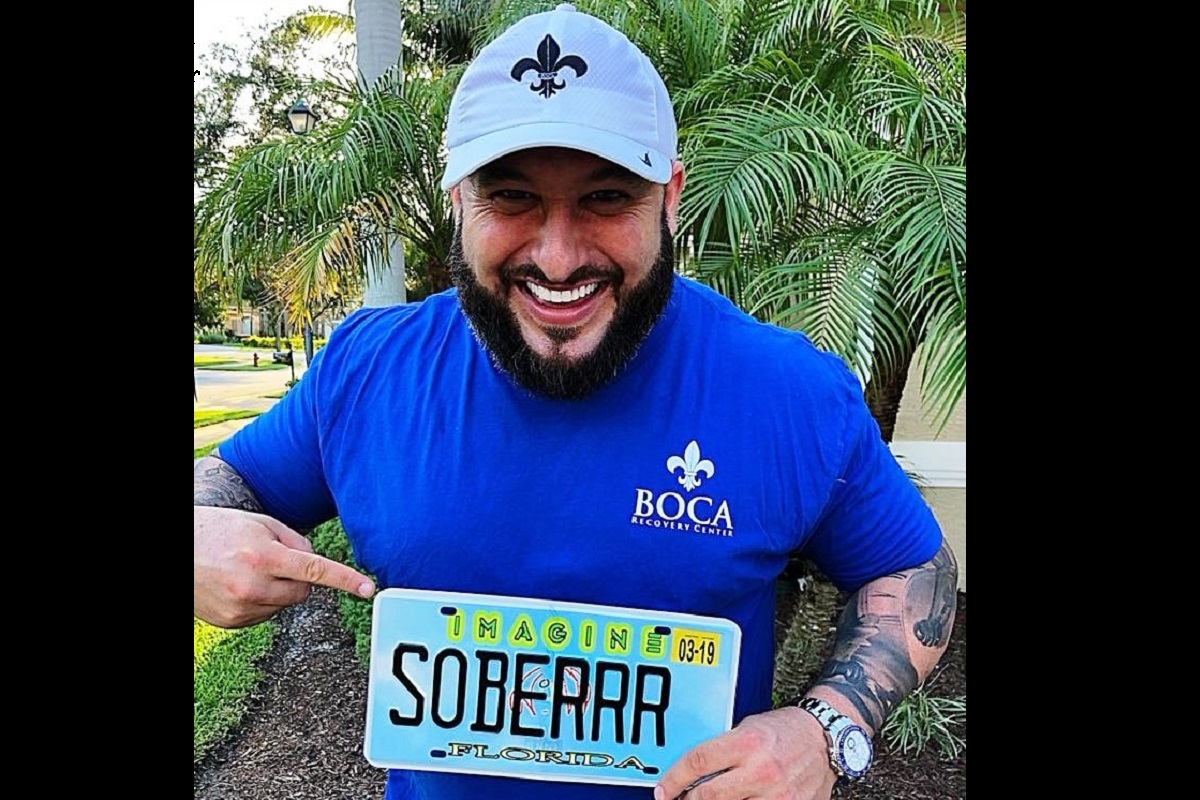 Addiction is a severe problem. One that is often only spoken about behind closed doors in hushed voices. In the United States alone, the statistics are alarming, and while we would like to think it could never happen to us, almost 21 million Americans have at least one addiction costing them their lives, happiness, and well-being. As the tides turn on transparency, some entrepreneurs and influencers are opening up about their struggles with addiction because they believe no one should go through it alone. Chris Ferry, the founder of the Boca Recovery Center in Florida, understands that the road to recovery involves the support of those who have been there.
Before founding the Boca Recovery Center, Chris Ferry's life was racked continuously by addiction. In and out of rehab multiple times, Ferry has been sober since 2013, but it wasn't an easy path. "It takes a support system," explains Ferry. Armed with the knowledge of his experiences and the sympathy for those who are fighting alone, Ferry started one of the largest support groups on social media for those recovering from addiction. The Clean and Sober: Addiction Recover Support Group Facebook page is the largest of its kind and brings together people from all over the world with one very clear mission – to get sober and to stay that way. This page is giving families support when they have nowhere else to turn.
"Not everyone is fortunate enough to come from communities with places to go for addiction," explains Ferry. "A lack of support is often why so many people relapse." While communities are trying their best to create safe havens for recovering addicts, their resources are stretched thin. What Ferry has done is harnessed the power of social media to create a space for recovering addicts regardless of financial status or location.
Clean and Sober brings everyone together in an environment of support, and that is incredibly powerful. Ferry strives to create awareness about addiction while inspiring others with an image of what a life of sobriety looks like. "My words of wisdom for recovering addictions is to find a support group," states Ferry. "Being sober can be hard, especially if you are alone. We all need a community." With over 64,000 members, Clean and Sober not only supports those recovering from drug abuse but also offers resources for those suffering through depression, eating disorders, and domestic violence.
A real community in every sense of the word Clean and Sober offers a space to share, a space for support, and a second chance. "I've had more than my fair share of chances. It was a hard journey, and I make it my mission every day to connect and build a stronger community through recovery." Ferry genuinely believes that community is critical to support. If you or a loved one is struggling through addiction, don't be afraid to reach out and find a support group. Chances are you are not the only one, and a mentor and friend is only one click away.
How Chase Campbell's Brand 'Size Up' Changed The Entire Scenario Of The Supplement And Apparel Industry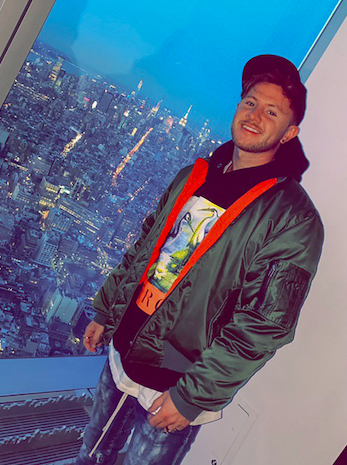 Staying fit and living a healthy lifestyle is not an option but a choice. Fitness goals have become primary in people's lives and they usually love to invest in anything and everything to be in that perfect shape. The gym-goers in general mostly require supplements to maintain their fitness level and today, the supplement industry has been plagued with fake and low-quality products. To bring an end to it, Chase Campbell established his own supplement and apparel brand named Size Up which offers the best and genuine supplement and fitness products to the masses at a very reasonable price. Founded in 2011, Chase's journey was an uphill task. In his early years, Campbell's family became homeless after his father lost his job due to it being outsourced overseas.
With the responsibility coming entirely on Chase's shoulders, he decided to sell supplements which were a requirement for all the people working out then. He understood the concept of drug dealing and implemented the idea in the legal field to make more money. By selling genuine and authentic supplements below the market price, he built a loyal base of customers which then led Chase to sell his products online on eBay and Amazon where he got more than 100 orders in a single day. However, to curb the commission charged by the marketplace, he started his own website followed by a physical store. To attract more customers, Campbell had a grand opening of Size Up which offered free merchandise and tees to the ones who made it to the launch.
This not only promoted the brand's goodwill but also made people aware of the authentic products at a reasonable rate. With its strong online presence, Size Up operates 8 stores across the USA out of which 6 are in Michigan and one each in Florida and Las Vegas. Right from BCAA to pre-workouts and fat burners to other fitness equipment, the store offers everything to its consumers. The only thing that keeps Size Up ahead than everyone is its excellent customer support. Besides fitness products, the brand also offers the best apparels to its customers. Building an empire of his own, Chase Campbell has truly made Size Up a one-stop destination for all the fitness freaks across the USA.