Five Things You Need to Start a Sewing Business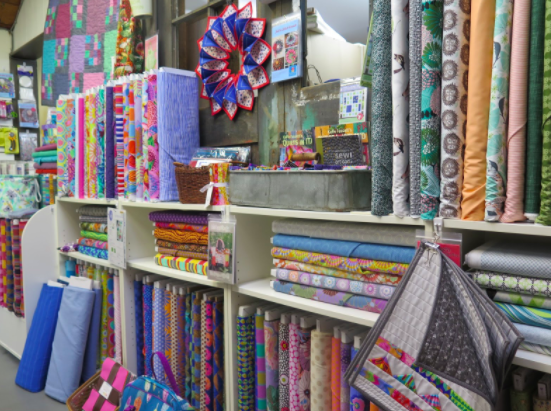 If sewing has been your passionate hobby for years, and people are constantly telling you that you are so good at it you should start your own business, then maybe it's time you stop dreaming about it and take the leap into small business ownership!
But once the decision is made, there are some things that you need to do to get started on the right foot—or maybe, you could say, get started on the right presser foot!
The First Step Toward The Big Opening of Your Business
Make a plan. Before you begin, it's important to map out an entire plan of action. This will give you a step by step plan to follow so that you can check off goals you meet as you go. 
First, choose your specialty, and decide on your target market. Do you want to focus on alterations and repairs? Custom sewing jobs? Designing? Creating women's wear or children's clothing? Do you want to be a custom bridal shop? Bridal shops are almost always immediately profitable. Brides enjoy being able to collaborate with a great seamstress in order to design their dream dress and have it be one of a kind. Having a single success with your first bridal party can get your business off to a booming start.
Decide how much money you will need upfront in order to get started, and then estimate your ongoing costs. Estimate how long it will be before you should begin breaking even on your expenses and income.
The Second Step Toward Your New Business
Decide how you will make money. The most common way that sewing businesses make money is in alterations. This can be for everyday clothing, but for the most part the big business will be alterations for formal events such as weddings and proms. Money can also be made by custom designing clothing. You will have to decide if you want to focus on one area of sewing, or several areas. Do you want to alter wedding and bridesmaid gowns? Or are you willing to design and make wedding and bridesmaid gowns? Is custom baby and children clothing your passion? 
The cost of materials and the amount of time necessary for each project will have to be estimated in order for you to set a price that will cover both and encourage a profit. A small sewing business with a single employee can make anywhere from $20,000 per year to $60,000 or more. If you exceed $60,000, you could consider adding an employee and growing your business enough to make a great deal more.
Profit increasing plans can include such additions to your business as adding a quilting club, or sewing classes.
The Third Step Toward Your Successful Sewing Business
Choose a location. Most startup sewing businesses begin in the owner's home. Once profits are established, you could consider renting a space. Spaces close to a laundromat or specialty clothing shops such as those for formal wear are ideal.
To start your business in your own home, you will need a dedicated space that can be made to look professional. A spare bedroom, or enclosed porch works well. In rural areas, a climate-controlled shed, barn, or garage may also be suitable. You will need plenty of room for tables, equipment, shelves and racks for fabrics, and possibly a dressing area for clients to try on items or be measured for alterations.
The Fourth Step Toward Super Successful Sewing
Gather your equipment. You will need a very good, dependable sewing machine. If you already have one that works well for you and you are comfortable with, it may be all you need to get going. However, if you are expecting a booming business, or when your small business grows, you should consider a commercial—or industrial—sewing machine. These are very heavy-duty machines that can run for long periods of time and function highly efficiently and rarely need maintenance.
You will require a large supply of needles and pins, and that means in nearly every size and variety. Keeping these on hand will save time-consuming trips to the store to get the ones you need for different projects.
You will need a good serger for cutting and surging seams on tailored pants, dresses, and other items. A serger prevents fraying, which is essential when dealing with clientele.
You will need a great clothing steamer, an iron, and an ironing board. Nothing looks less professional than delivering wrinkled items to a customer.
Your new business will require a wide range of cutting tools, including scissors, cutting wheels, and rotary cutters to allow you to cut multiples of the same items in stacks to save time.
Rulers and measuring devices are also critical. A measuring board can be beneficial for sewing business owners.
Basic business supplies such a paper, pens, business cards, staplers, etc. will all have to be on hand and ready before you begin your business.
The Fifth Step Toward Successful Sewing
Advertise! Putting up flyers in places like laundromats, dry cleaners, and fabric shops is extremely helpful. Further, you should have a logo designed and be sure to mark your flyers and business cards with the same logo. You could consider getting your business off to a booming start by adding a coupon deal to your first flyers.
A website is also critical. Having a website designed and set up, with relevant information on your flyers and business cards, allows people to get all of the information they need about your business quickly and easily.
Place ads in local newspapers and get involved in community projects so people know your name and can start recommending you to friends. This is the best way to spread awareness of your business through word of mouth. Some ideas are helping to alter costumes for local school or church plays and getting involved in costumes for your local community theater.
Once you've gotten these five critical steps checked off of your list, your brand-new sewing business should be up and running!\. The sewing machine will be whirring away and your brand new customers will soon be ringing your bell and setting up appointments. And you can finally live your dream! Chances are that you've always loved sewing, and nothing thrills a sewing enthusiast more than new projects. With your own sewing business, you no longer have to try to tame your desire to sew because you can indulge in your passion for profit!
Shane Morand: Global Motivational Speaker Inspiring Others To Achieve Success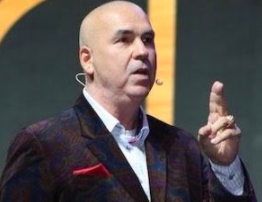 Shane Morand is a world-renowned business leader and mentor. Shane, founder of Shane Morand Enterprises, is committed to helping people realize and effectively accomplish their goals. Shane has seen early success in life, and has formed relationships with some of the best known motivational speakers, like the late Jim Rohn, Anthony Robbins, and Les Brown. By the time he was 25, he was named the Vice President of Sales and Marketing for a major printing company based in Canada. He has been named a Napoleon Hill Foundation honoree for his influence and contribution to free enterprise, which is fitting since he has been a fan of the "Think and Grow Rich" principles since he was a teenager.
By the time he was in his thirties, Shane was an integral part to the establishment to The Success Channel, which was North America's very first television network devoted solely to success.
What does he credit his success to? The Victory Book. Shane was inspired to develop Victory Book when he was studying successful business strategies and principles. He realized that in both primary and secondary schools, education on effective goal setting isn't taught. This carried on to later in life; Shane noticed that so many people who wanted to achieve success and had a lack of confidence in their own self-esteem. So, in response to help others, he honed and developed the Victory Book in his twenties, creating a formula for focus and how to overcome personal blockages to find success.
Shane believes that his Victory Book formula has been powerfully instrumental in his success, and that he wants to share this success with as many people as he can. He says that the formula has changed as he has grown and changed, but that it stays true to empowering people, and paving the way for them to dream bigger. And Shane firmly believes that his book isn't just for entrepreneurs, but also for individuals and families. Learning about goal setting, and learning how to teach others about goal setting is for any and every age, from children to the elderly,
Shane believes that these principles and practices are key to finding success, all of which he addresses in the Victory Book:
Visualizing your goals each day

Daily exposure to your dreams and goals

Tracking your progress 

The 3 guiding principles 
Even during struggling economic times, much like today, Shane found business success. In 2008, during the economic recession, Shane co-founded an international gourmet coffee company. In less than five years, the  company went from being founded, to $1 billion in total sales, selling in 50 countries and to 2.2 million customers. Its products are sold through independent distributors, and is considered an elite international company within the direct-sales industry. 
In September of 2019, Shane was appointed to Kinesis Monetary System's Advisory board. Kinesis Monetary is the world's leading gold and silver based monetary system, and in October, Shane launched the new Kinesis referral system. While holding this position, Shane continues to travel around the world to inspire others through motivational talks,hoping to aid others to find success, however it is that they define it.