Five Things You Need to Start a Sewing Business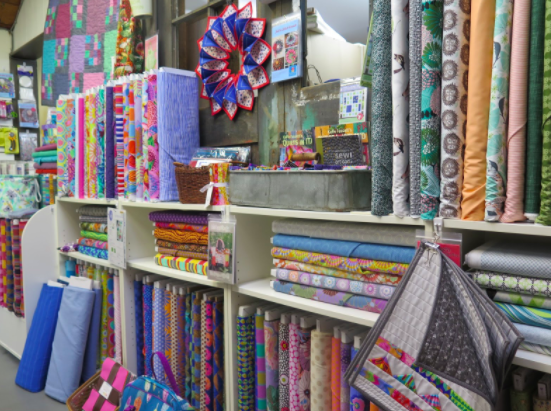 If sewing has been your passionate hobby for years, and people are constantly telling you that you are so good at it you should start your own business, then maybe it's time you stop dreaming about it and take the leap into small business ownership!
But once the decision is made, there are some things that you need to do to get started on the right foot—or maybe, you could say, get started on the right presser foot!
The First Step Toward The Big Opening of Your Business
Make a plan. Before you begin, it's important to map out an entire plan of action. This will give you a step by step plan to follow so that you can check off goals you meet as you go. 
First, choose your specialty, and decide on your target market. Do you want to focus on alterations and repairs? Custom sewing jobs? Designing? Creating women's wear or children's clothing? Do you want to be a custom bridal shop? Bridal shops are almost always immediately profitable. Brides enjoy being able to collaborate with a great seamstress in order to design their dream dress and have it be one of a kind. Having a single success with your first bridal party can get your business off to a booming start.
Decide how much money you will need upfront in order to get started, and then estimate your ongoing costs. Estimate how long it will be before you should begin breaking even on your expenses and income.
The Second Step Toward Your New Business
Decide how you will make money. The most common way that sewing businesses make money is in alterations. This can be for everyday clothing, but for the most part the big business will be alterations for formal events such as weddings and proms. Money can also be made by custom designing clothing. You will have to decide if you want to focus on one area of sewing, or several areas. Do you want to alter wedding and bridesmaid gowns? Or are you willing to design and make wedding and bridesmaid gowns? Is custom baby and children clothing your passion? 
The cost of materials and the amount of time necessary for each project will have to be estimated in order for you to set a price that will cover both and encourage a profit. A small sewing business with a single employee can make anywhere from $20,000 per year to $60,000 or more. If you exceed $60,000, you could consider adding an employee and growing your business enough to make a great deal more.
Profit increasing plans can include such additions to your business as adding a quilting club, or sewing classes.
The Third Step Toward Your Successful Sewing Business
Choose a location. Most startup sewing businesses begin in the owner's home. Once profits are established, you could consider renting a space. Spaces close to a laundromat or specialty clothing shops such as those for formal wear are ideal.
To start your business in your own home, you will need a dedicated space that can be made to look professional. A spare bedroom, or enclosed porch works well. In rural areas, a climate-controlled shed, barn, or garage may also be suitable. You will need plenty of room for tables, equipment, shelves and racks for fabrics, and possibly a dressing area for clients to try on items or be measured for alterations.
The Fourth Step Toward Super Successful Sewing
Gather your equipment. You will need a very good, dependable sewing machine. If you already have one that works well for you and you are comfortable with, it may be all you need to get going. However, if you are expecting a booming business, or when your small business grows, you should consider a commercial—or industrial—sewing machine. These are very heavy-duty machines that can run for long periods of time and function highly efficiently and rarely need maintenance.
You will require a large supply of needles and pins, and that means in nearly every size and variety. Keeping these on hand will save time-consuming trips to the store to get the ones you need for different projects.
You will need a good serger for cutting and surging seams on tailored pants, dresses, and other items. A serger prevents fraying, which is essential when dealing with clientele.
You will need a great clothing steamer, an iron, and an ironing board. Nothing looks less professional than delivering wrinkled items to a customer.
Your new business will require a wide range of cutting tools, including scissors, cutting wheels, and rotary cutters to allow you to cut multiples of the same items in stacks to save time.
Rulers and measuring devices are also critical. A measuring board can be beneficial for sewing business owners.
Basic business supplies such a paper, pens, business cards, staplers, etc. will all have to be on hand and ready before you begin your business.
The Fifth Step Toward Successful Sewing
Advertise! Putting up flyers in places like laundromats, dry cleaners, and fabric shops is extremely helpful. Further, you should have a logo designed and be sure to mark your flyers and business cards with the same logo. You could consider getting your business off to a booming start by adding a coupon deal to your first flyers.
A website is also critical. Having a website designed and set up, with relevant information on your flyers and business cards, allows people to get all of the information they need about your business quickly and easily.
Place ads in local newspapers and get involved in community projects so people know your name and can start recommending you to friends. This is the best way to spread awareness of your business through word of mouth. Some ideas are helping to alter costumes for local school or church plays and getting involved in costumes for your local community theater.
Once you've gotten these five critical steps checked off of your list, your brand-new sewing business should be up and running!\. The sewing machine will be whirring away and your brand new customers will soon be ringing your bell and setting up appointments. And you can finally live your dream! Chances are that you've always loved sewing, and nothing thrills a sewing enthusiast more than new projects. With your own sewing business, you no longer have to try to tame your desire to sew because you can indulge in your passion for profit!
The Ultimate Guide to the Essential Social Skills in Business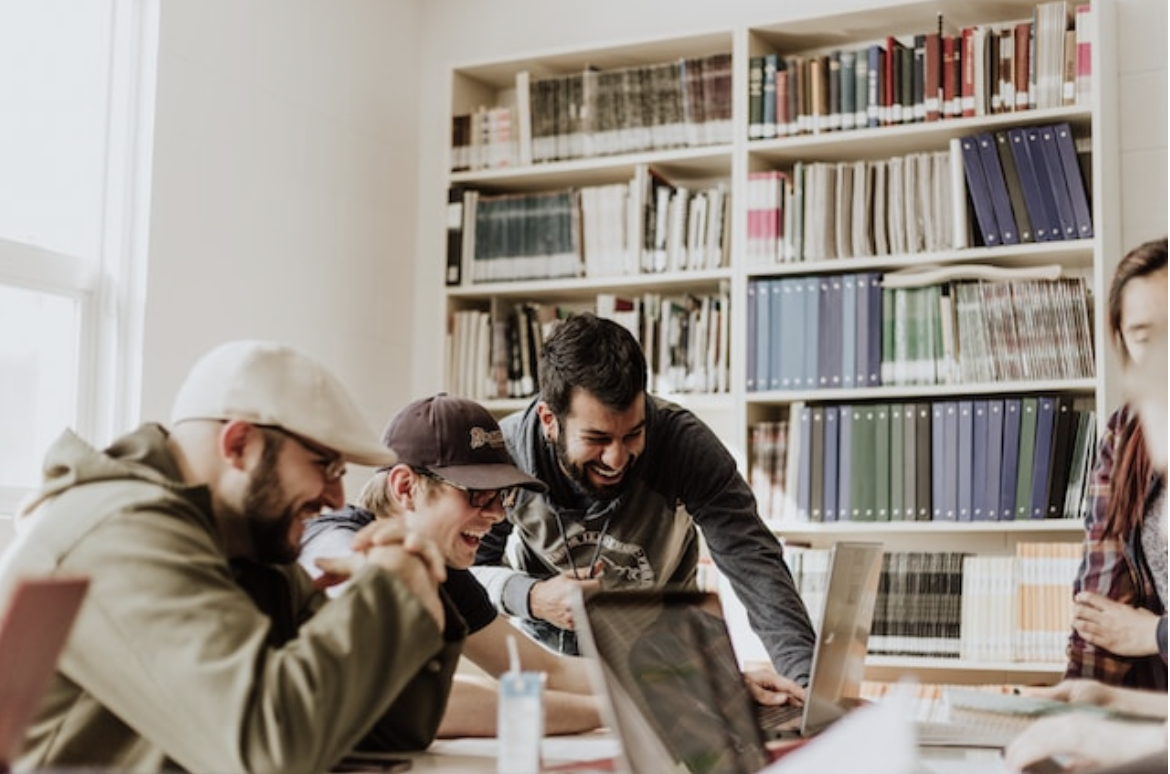 Effective communication and strong relationships are essential for success in the workplace. One factor that can greatly influence these qualities is emotional intelligence, often abbreviated as EQ. EQ refers to the ability to identify, understand, and manage one's own emotions, as well as the emotions of others. Research has shown that individuals with high levels of EQ are better equipped to handle stress, communicate effectively, and work collaboratively with others (Chamorro-Premuzic & Sanger, 2016).
Research has consistently shown that emotional intelligence (EQ) is an important predictor of job performance and success in the workplace. EQ is comprised of a set of skills that allow individuals to recognize, understand, and regulate their own emotions, as well as the emotions of others. In addition, individuals with high EQ are better able to communicate effectively, build relationships, and navigate complex social situations. As a result, they are often viewed as effective leaders and collaborators, and are more likely to achieve their personal and professional goals.
In fact, a number of studies have demonstrated the significant impact that EQ has on job performance and success. For example, one study of 85 upper-level managers found that those with higher EQ scores were rated as more effective leaders by their subordinates (Law, Wong, & Song, 2004). Another study of 151 employees found that those with higher EQ were more likely to be promoted within their organization over a five-year period (Carmeli, Brueller, & Dutton, 2009). These findings highlight the importance of EQ in the workplace and suggest that developing these skills can lead to significant benefits for both individuals and organizations.
According to a study conducted by TalentSmart, a leading provider of EQ assessments, EQ is responsible for 58% of success in all job types (Bradberry & Greaves, 2009). In contrast, IQ only accounts for about 4% of success in the workplace. This suggests that EQ is a crucial skill set for individuals in any professional field. Fortunately, EQ is a skill that can be developed and honed over time with practice and awareness.
There are several key components of EQ that are particularly important for success in the workplace. These include: 
Self-Regulation: This refers to your capacity to recognize and control your emotions. Sometimes treating them when they arise may be necessary. Understanding how to manage your anger is essential. However, it can also cover how to control the feelings you'll experience.
Self-Awareness: This implies recognizing and understanding your own feelings. Do noisy places make you nervous? Do other people talking over you make you angry? Knowing these truths about yourself shows that you are working on your self-awareness. Being conscious of yourself is necessary for this phase, which can be more complex than it sounds.
Socialization: This category focuses on your capacity to manage social interactions and direct relationships. It doesn't entail dominating others but knowing how to work with others to achieve your goals. This could entail presenting your ideas to coworkers, leading a team, or resolving a personal disagreement.
Motivation: Strong motivators include external forces like money, status, or suffering. Internal motivation, however, plays a significant role in Goleman's concept. By doing so, you demonstrate your ability to control your cause and initiate or continue initiatives of your own volition rather than in response to external demands.
Empathy: It's equally critical to be sensitive to others' feelings. This may entail learning to identify different emotional states in individuals — for example, can you tell the difference between someone at ease and someone anxious? — but it also requires comprehension of how other people may react to their current situation. Empathy is one of the essential traits in business and business leadership.
A thought leader in this space, Michael Ventura has built a career advising organizations on the importance of emotional intelligence in the workplace. In his book, Applied Empathy, Ventura highlights the value of empathy in business and provides strategies for developing and applying this skill set. With two decades of experience as a leader, facilitator, and educator, Ventura's work has made impact in with prestigious institutions such as Princeton University and the United Nations as well as corporate clients such as Google and Nike.
Through his work, Ventura advises leaders to focus on the development of EQ in order to help individuals improve their communication, collaboration, and leadership skills, ultimately leading to greater success in the workplace. Experts like Ventura continue to support the growing body of research on the value of EQ in business, and the evidence that organizations who invest in the EQ of their teams help to create a more empathetic and successful professional environment.
And it's worth noting that EQ isn't just important for individual success in the workplace, but also for overall organizational success. A study by the Center for Creative Leadership found that EQ was a better predictor of success than IQ or technical skills in the workplace, and that teams with higher levels of EQ tend to be more effective and productive (Boyatzis, Goleman, & Rhee, 1999). By cultivating a culture of empathy and emotional intelligence, organizations can improve their overall performance and create a more positive work environment for their employees.
In conclusion, emotional intelligence is a crucial component of success in the workplace, and individuals and organizations alike should prioritize the development of these skills. The ones that do not only develop a leading edge in their category, but also become a meaningful place to work for their teams. And in today's rapidly changing talent landscape, the retention of highly capable, emotionally intelligent leaders is one of the greatest keys to unlocking success.
References:
Boyatzis, R. E., Goleman, D., & Rhee, K. S. (1999). Clustering competence in emotional intelligence: Insights from the emotional competence inventory (ECI). In R. Bar-On & J. D. A. Parker (Eds.), Handbook of emotional intelligence (pp. 343-362). Jossey-Bass.
Bradberry, T., & Greaves, J. (2009). Emotional intelligence 2.0. TalentSmart.
Chamorro-Premuzic, T., & Sanger, M. N. (2016). Does employee happiness matter? Journal of Organizational Effectiveness: People and Performance, 3(2), 168-191.