Focusing on Curating the Newest Trailers for Upcoming Film and Television Projects, as well as Providing Insightful Yet Comical Commentary, Trailer Time is the Innovative Digital Media Outlet Striking While the Iron is Hot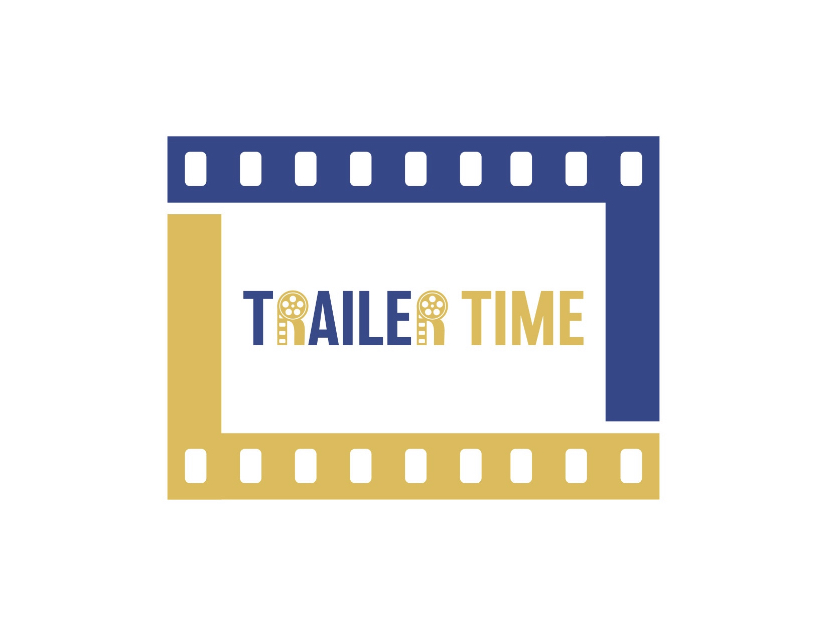 Trailer Time is a modern media channel that has built its brand as the essential outlet to find the best and newest film and television trailers; the Trailer Time co-hosts Mohit Dangeti and Jamell Sirleaf have also built their audience by providing authentic as well as thorough commentary for each trailer they curate. Film and television enthusiasts can now go to Trailer Time's Instagram or Youtube accounts in order to catch up on the newest trailers for the hottest upcoming film and television releases, listen to and laugh along with Dangeti and Sirleaf's commentary, and figure out what to watch next. 
As we approach the one-year anniversary of the first United States COVID-19 related quarantine and shutdown orders, the American, as well as international, public are still streaming more content than ever. Conventional wisdom might suggest that as consumers of streaming content continually spend more and more time at home, they would eventually get tired of continually streaming film and television content; the opposite turns out to be true.
The demand for high-quality film and television content, available on-demand, is only growing since the onset of the pandemic. As early proponents of the streaming and online commentary spaces, Dangeti and Sirleaf put themselves in the perfect position to capture the market for this growing demand. Before the pandemic, the Trailer Time co-founders were building a steady audience with their trailer-focused endeavor precisely because they have positioned themselves in a hyper-specific and unique niche. Upon starting Trailer Time, Dangeti and Sirleaf knew that they wanted to focus on trailers and commentary, due to fond childhood memories of watching movies in the theater — and getting there early in order to see the trailers; the co-hosts believe that it is better to go a mile deep and an inch wide than an inch deep and a mile wide. Of course, their audience is rewarding Trailer Time for their tactical choice to hyper-specify their brand in this way with their loyalty. 
Trailer Time's success can partially be attributed to the right circumstances converging at the right time as well as the co-hosts' vision and capability to take risks. First, as mentioned, the general demand for high-quality film and television content is growing. Second, the accessibility of high-quality, on-demand, film and television projects has vastly increased with the rise of streaming wars; this is a trend that started before the onset of the pandemic and is only growing.
Third, Trailer Time is brilliantly utilizing the medium of their platform to complement the content they produce. Recognizing the strong history and culture of written film commentary and reviews, Dangeti and Sirleaf realized that by filming their own commentary and conversations around trailers, they could give their audience a seamless melange of the content itself and the commentary all in one place.
Fourth, Dangeti's and Sirleaf's decision to construct the show in the way they have, recognizes and honors a larger market trend away from the written word and towards audio and video content. This trend is marked by the massive growth and investment in audio/video content (Spotify's investment in Bill Simmons's The Ringer and Joe Rogan and iHeartRadio's deal with Charlamagne tha God) as well as in streaming services (HBO Max's deal with Warner Brothers, Amazon Prime's deal with Donald Glover, Netflix's deal with Shonda Rhimes, etc).
Dangeti and Sirleaf are brilliantly combining the best of high-quality film and television content with the best of video podcasts, in order to create a new type of show with a high viral capacity. Seeing as though trailers go viral online all the time, Trailer Time is able to anticipate as well as capture the potential virality of a new trailer by giving enthusiasts an access point to view this new, potentially viral, trailer. This was a deliberate choice by Dangeti and Sirleaf; Trailer Time is brilliantly able to ride any viral trailer's momentum as well as provide early and influential commentary for the timeline. Of course, they get the viewers to stay on their platform with interesting and hilarious commentary for each trailer. While viewers may come for the trailer, they stay for the commentary.
Beyond catching the wave of these market trends as well as their hyper-specific focus on trailers, Dangeti and Sirleaf have been able to execute on creating and growing a brand in the film and television commentary space due to their sincere friendship.
Not only is no one else doing what Trailer Time is doing as successfully as they are content-wise, but media outlets also spend a lifetime trying to find two co-hosts with the same authentic repartee and industry knowledge that Dangeti and Sirleaf clearly have. In a world where we are saturated with the same memes and takes on a daily basis, the two college friends are servicing a hole in the market by capturing that surprising and thrilling childhood feeling one got when seeing an unexpectedly entertaining trailer in the theater before a movie. 
Recalling this experience, Dangeti states, "I still get goosebumps watching amazing trailers even years after they come out." Not only is Trailer Time capturing this 'movie magic,' they are also giving authentic in-the-moment reactions, honest feedback not hindered by industry relationships, and thought-provoking conversations with hilarious jokes intermixed in a way only true friends can pull-off. It is truly a joy watching these friends help film and television lovers re-experience that childhood excitement.
To that end, Dangeti reminisces about the influence that his father's love for both Hollywood as well as Bollywood cinema had on him at an early age; Dangeti states, "Watching TV and movies have always been a family ordeal for as long as I can remember." Clearly, cinema is not only integral to Indian culture, it is also fundamental to the personal lives of the Trailer Time co-hosts.
Dangeti's and Sirleaf's rise comes at a critical reckoning for the industry. Dangeti and Sirleaf, as Indian-American and African-American men, are not only able to speak directly to their communities, they are also able to provide a platform for them as well as other communities made up of people of color. This is crucial because minorities and communities of color are far too often overlooked in favor of the perspectives and viewpoints of white men. Dangeti and Sireleaf are currently some of the only minorities in the trailer review space and they hope that their content inspires other minorities to start their own trailer-related as well as commentary-style content. Beyond the intelligentsia, Dangeti points towards the lack of representation in movies themselves, "Bollywood is so huge, but representation in American television and film is so small. That needs to change. I want it to change."
The Trailer Time co-hosts are certainly on their way with their ability to curate the most anticipated trailers as well as educate and entertain viewers with compelling and comical commentary. We are excited to see where Mohit Dangeti and Jamell Sirleaf take Trailer Time next. Check out their next video or subscribe to their YouTube channel. 
The fundamental features of community festivals' social implications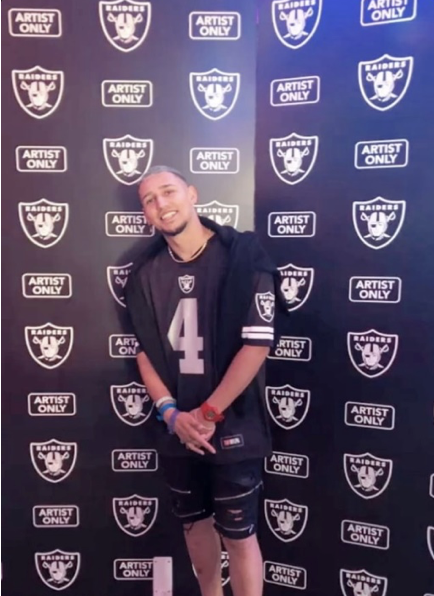 Music's power is an extraordinarily vital and unique instrument that improves the human experience. When combined with a social gathering of individuals from all walks of life who have come to appreciate this art, it creates a force unlike any other. Music allows people to imagine their lives and evoke powerful memories. Music is integral to cultural gatherings, festivals, and belief systems. Sound and rhythm patterns provide a unique insight into an individual's thoughts on current culture, subcultures, and societal concerns. Community festivals allow people of a community to engage in socialization, entertainment, and the formation of social networks, all of which can contribute to the promotion of community cohesiveness and the development of social capital within a community. 
In addition to bringing people of all colors, races, and ethnicities together, these festivals also play a pivotal role in promoting upcoming artists in the music industry. Festivals have long been one of the most prolific venues for promoting new music and exposing listeners to contemporary artists. The absence of festivals and venues has significantly hampered fresh content and talent exposure. Music is vital during festivals because it creates an instant link among those who attend. Festival music speaks to our human yearning to connect, and music is a means of self-expression that transcends all language borders. Picking up performances at smaller or local music festivals is a terrific method for new performers to get into the live music scene. 
Cultura Fest Las Vegas is organized by Alexis Lopez, CEO of artist-only entertainment in Las Vegas. The first large Latino Music Festival in the heart of Las Vegas, bringing together some of the top Latin artists from across the world to play on one stage, which includes some of the most prominent Latino Artists performing various types of music genres such as Regional Mexicana, Banda, Mariachi, and Reggaeton to create a first-time Latino music festival in the heart of Las Vegas. By reshaping live entertainment into an economic engine for growth and commerce and challenging humanity to live by its highest ideals, festivals have revolutionized the live music industry and become a crucial source of income for the music business. They also celebrate both the power of the individual and the collective masses. 
The upcoming festival to send shockwaves
The festival is scheduled to take place in 2023. With over 20 artists and ten of the biggest Latin DJs and music producers on the stage, bringing Latin Culture together, various Latin food from different cultures, games, contests, and giveaways for all guests to eat and dance the night away.
Cultura Fest will feature Latin music genres such as Reggaeton, Dembow, Mariachi, Corridos, and Banda Regional Mexicana.
Becky G, Dalex, Jowell & Randy, Blessed, Ryan Castro, Luis R Conriquez, Fuerza Reguida, Enigma Norteno, Junior H, Rickstarr, Mr. Fernandez, Christian Nava, Eslabón Armado, Eladio Carrión, Lunay, Sech, Lyanno, Mora, and many more will be confirmed as headliners in 2023.
Through his music promotion venture, Alexis intends to introduce Cultura Fest to other big cities such as Los Angeles, Texas, Chicago, and Miami. 
Introducing new artists to the audience
Alexis works as an A/R in the Latino business with numerous artists and frequently forges new ties amongst artists of various genres. Introducing numerous artists merging both cultures to be able to develop the new sounds of Latin Music, such as Grupo Firme from the Mexican Group and Jay Wheeler from reggaetón.
 About Alexis Lopez
 After suffering three ACL knee injuries, Alexis Lopez decided to hang up his boots and see what the future held for him. Alexis transitioned into music management, working with artists and DJs, and has worked for famous names in the music industry, such as Christian Nava, Rickstarr Baby, and Payso. Lopez has succeeded in every element of his life, and the new chapter of his life was no exception. Alexis Lopez knocked on many doors in his early days and was successful throughout his life. He has completed several missions. Lopez is now taking multiple Artists to South America, Central America, and Canada, such as Grupo Firme, Dos Carnales, Wisin & Yandel, Steve Aoki, Jay Wheeler, Oscar Maydon, Becky G, Luis R Conriquez, and many more Latino artists.