Focusing on Curating the Newest Trailers for Upcoming Film and Television Projects, as well as Providing Insightful Yet Comical Commentary, Trailer Time is the Innovative Digital Media Outlet Striking While the Iron is Hot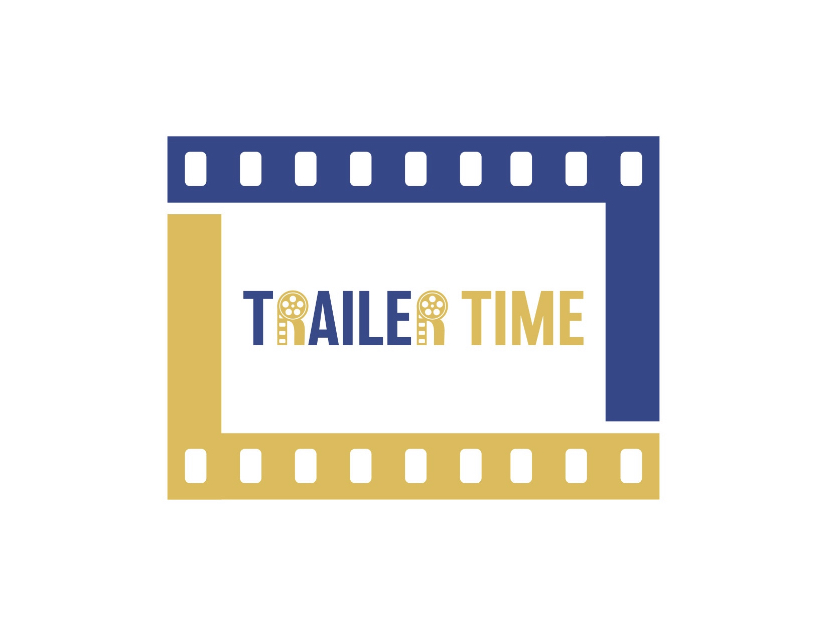 Trailer Time is a modern media channel that has built its brand as the essential outlet to find the best and newest film and television trailers; the Trailer Time co-hosts Mohit Dangeti and Jamell Sirleaf have also built their audience by providing authentic as well as thorough commentary for each trailer they curate. Film and television enthusiasts can now go to Trailer Time's Instagram or Youtube accounts in order to catch up on the newest trailers for the hottest upcoming film and television releases, listen to and laugh along with Dangeti and Sirleaf's commentary, and figure out what to watch next. 
As we approach the one-year anniversary of the first United States COVID-19 related quarantine and shutdown orders, the American, as well as international, public are still streaming more content than ever. Conventional wisdom might suggest that as consumers of streaming content continually spend more and more time at home, they would eventually get tired of continually streaming film and television content; the opposite turns out to be true.
The demand for high-quality film and television content, available on-demand, is only growing since the onset of the pandemic. As early proponents of the streaming and online commentary spaces, Dangeti and Sirleaf put themselves in the perfect position to capture the market for this growing demand. Before the pandemic, the Trailer Time co-founders were building a steady audience with their trailer-focused endeavor precisely because they have positioned themselves in a hyper-specific and unique niche. Upon starting Trailer Time, Dangeti and Sirleaf knew that they wanted to focus on trailers and commentary, due to fond childhood memories of watching movies in the theater — and getting there early in order to see the trailers; the co-hosts believe that it is better to go a mile deep and an inch wide than an inch deep and a mile wide. Of course, their audience is rewarding Trailer Time for their tactical choice to hyper-specify their brand in this way with their loyalty. 
Trailer Time's success can partially be attributed to the right circumstances converging at the right time as well as the co-hosts' vision and capability to take risks. First, as mentioned, the general demand for high-quality film and television content is growing. Second, the accessibility of high-quality, on-demand, film and television projects has vastly increased with the rise of streaming wars; this is a trend that started before the onset of the pandemic and is only growing.
Third, Trailer Time is brilliantly utilizing the medium of their platform to complement the content they produce. Recognizing the strong history and culture of written film commentary and reviews, Dangeti and Sirleaf realized that by filming their own commentary and conversations around trailers, they could give their audience a seamless melange of the content itself and the commentary all in one place.
Fourth, Dangeti's and Sirleaf's decision to construct the show in the way they have, recognizes and honors a larger market trend away from the written word and towards audio and video content. This trend is marked by the massive growth and investment in audio/video content (Spotify's investment in Bill Simmons's The Ringer and Joe Rogan and iHeartRadio's deal with Charlamagne tha God) as well as in streaming services (HBO Max's deal with Warner Brothers, Amazon Prime's deal with Donald Glover, Netflix's deal with Shonda Rhimes, etc).
Dangeti and Sirleaf are brilliantly combining the best of high-quality film and television content with the best of video podcasts, in order to create a new type of show with a high viral capacity. Seeing as though trailers go viral online all the time, Trailer Time is able to anticipate as well as capture the potential virality of a new trailer by giving enthusiasts an access point to view this new, potentially viral, trailer. This was a deliberate choice by Dangeti and Sirleaf; Trailer Time is brilliantly able to ride any viral trailer's momentum as well as provide early and influential commentary for the timeline. Of course, they get the viewers to stay on their platform with interesting and hilarious commentary for each trailer. While viewers may come for the trailer, they stay for the commentary.
Beyond catching the wave of these market trends as well as their hyper-specific focus on trailers, Dangeti and Sirleaf have been able to execute on creating and growing a brand in the film and television commentary space due to their sincere friendship.
Not only is no one else doing what Trailer Time is doing as successfully as they are content-wise, but media outlets also spend a lifetime trying to find two co-hosts with the same authentic repartee and industry knowledge that Dangeti and Sirleaf clearly have. In a world where we are saturated with the same memes and takes on a daily basis, the two college friends are servicing a hole in the market by capturing that surprising and thrilling childhood feeling one got when seeing an unexpectedly entertaining trailer in the theater before a movie. 
Recalling this experience, Dangeti states, "I still get goosebumps watching amazing trailers even years after they come out." Not only is Trailer Time capturing this 'movie magic,' they are also giving authentic in-the-moment reactions, honest feedback not hindered by industry relationships, and thought-provoking conversations with hilarious jokes intermixed in a way only true friends can pull-off. It is truly a joy watching these friends help film and television lovers re-experience that childhood excitement.
To that end, Dangeti reminisces about the influence that his father's love for both Hollywood as well as Bollywood cinema had on him at an early age; Dangeti states, "Watching TV and movies have always been a family ordeal for as long as I can remember." Clearly, cinema is not only integral to Indian culture, it is also fundamental to the personal lives of the Trailer Time co-hosts.
Dangeti's and Sirleaf's rise comes at a critical reckoning for the industry. Dangeti and Sirleaf, as Indian-American and African-American men, are not only able to speak directly to their communities, they are also able to provide a platform for them as well as other communities made up of people of color. This is crucial because minorities and communities of color are far too often overlooked in favor of the perspectives and viewpoints of white men. Dangeti and Sireleaf are currently some of the only minorities in the trailer review space and they hope that their content inspires other minorities to start their own trailer-related as well as commentary-style content. Beyond the intelligentsia, Dangeti points towards the lack of representation in movies themselves, "Bollywood is so huge, but representation in American television and film is so small. That needs to change. I want it to change."
The Trailer Time co-hosts are certainly on their way with their ability to curate the most anticipated trailers as well as educate and entertain viewers with compelling and comical commentary. We are excited to see where Mohit Dangeti and Jamell Sirleaf take Trailer Time next. Check out their next video or subscribe to their YouTube channel. 
Retro-Inspired Rock…Nathalie Miranda With New Single 'Battle Scars'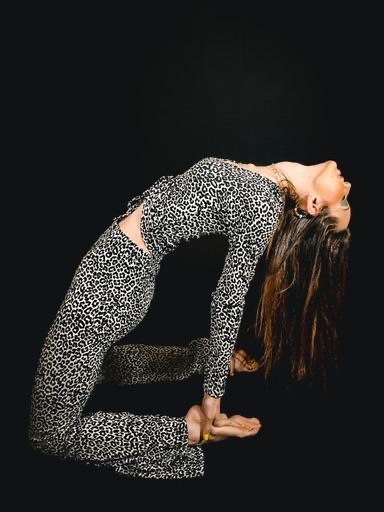 Powerful Music By Nathalie Miranda In Her New Single 'Battle Scars'
The emerging artistic force Nathalie Miranda is notable for her unique, soulful voice and extremely high energy performances. Nathalie is known for her engaging music and social media posts with numerous fans on Patreon, StageIt and Instagram. She has performed several special live streams and exclusive online performances on the platforms. Her singles 'Poltergeist', 'Catch-22', and 'Battle Scars' are all out now and available on all streaming platforms.
'Battle Scars' Is Out Now!
This song is about a woman who has been hurt and is back to let the guy know that she won't let him get away with hurting her. The retro and soulful vibe of 'Battle Scars' is what grabs your attention in this powerful song. Taking inspiration from the music and TV shows of the 70s, the song is a tribute to classic rock music and fashion of a time gone by.
Pop-star Nathalie Miranda's Start In The Music World
Nathalie Miranda is a London-based music star born to Greek-Cypriot parents.
Music is so deeply ingrained in Nathalie. Her grandfather was a violinist and she has cousins in Cyprus who are also professional musicians.
Singing has always been Nathalie's passion. When she was 15, she decided to get up and sing 'Hopelessly Devoted to You' at a karaoke night. This was the turning point where she got a great response from her parents and the audience who were truly shocked. That's when she realised she was going to be a singer, and she would do everything to make that happen.
Nathalie also collaborates with other writers and features as a vocalist on several House tracks. She also appeared on a 'Later… with Jools' show in 2018 as a backing vocalist for the British band James. With her true ambition to be on centre stage and releasing her own music for the world to enjoy, she slowly pursued it with more expertise, creativity and time. Her first release was in 2017. It was an EP called 'Bulletproof' which contained the songs 'Red Light', 'Bulletproof' and 'We Got It Right'. The singles 'Poltergeist', 'Catch-22', and 'Battle Scars' are some of Nathalie's fans favourite songs to date.
Nathalie shares her best tip on how to get closer to your goals – 'I'd say to surround yourself with positive people, believe in yourself, and never give up on your dreams, whatever they are.'
To check out Nathalie's discography click on the Website.