Frog Fuel Collagen Protein Supplements: 'New Year-New You' Health Resolutions Demand New Tactic for 2023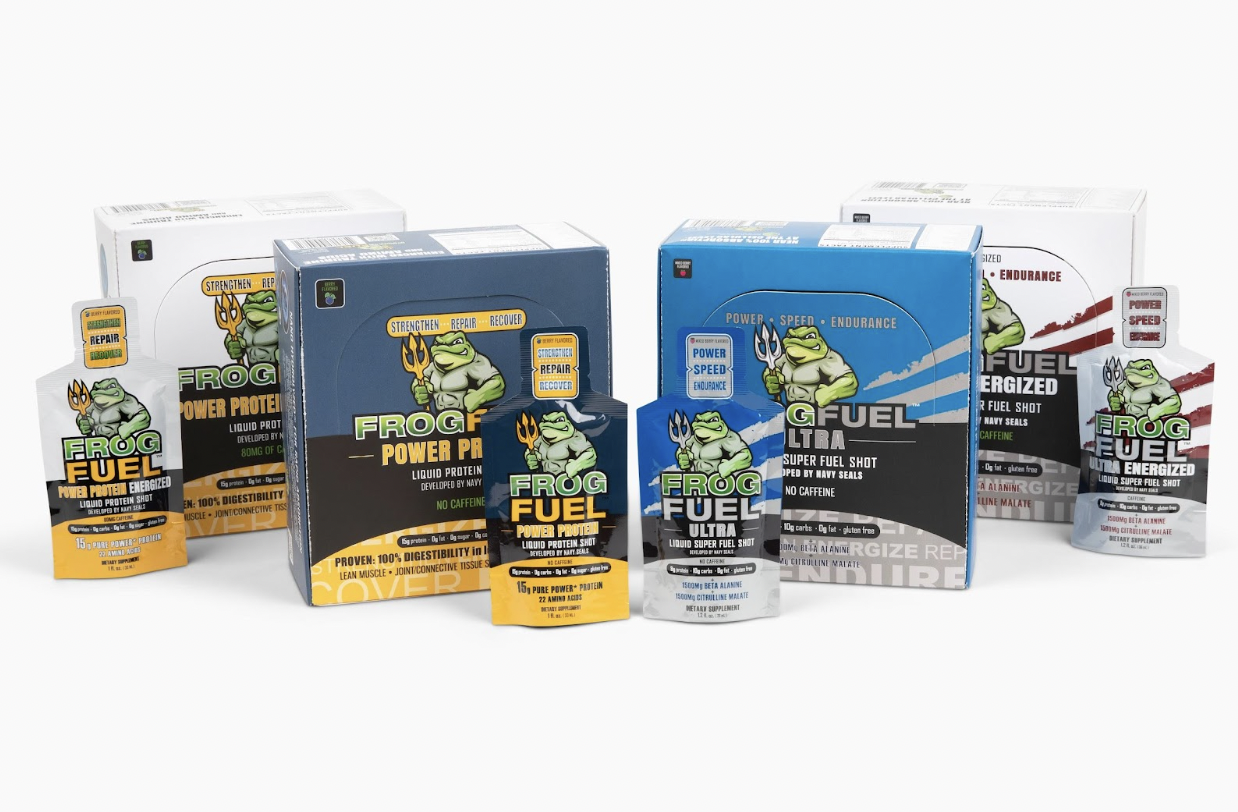 Engaging the tradition of New Year's resolutions can be conflicting, discouraging, exhausting—and predictable.
Year after year after year, many of us indulge in excess when it comes to eating, drinking and holiday revelry during the month of December.
Then, come December 26, we're focusing much of our energy on convincing ourselves that when the coming New Year arrives, as soon as that clock strikes midnight on Jan. 1, in fact, everything is going to change for the better. We will once again be exercising, eating well, getting plenty of sleep and avoiding unhealthy food and drink.
So, uh, how's that been working for ya so far in 2023? That's what we thought.
The team at OP2 Labs, developers of Frog Fuel, a clinically-proven, high-quality, nano-hydrolyzed collagen protein supplement, embraces the whole, "New Year-New You" approach to new beginnings for your health. In concept, on paper, it's all good stuff. 
But OP2 Labs is a cutting-edge company that launched as a startup and has been ranked three years running as one of the nation's 5000 fastest-growing companies.
As such, the team spends too much time on the core mission of Frog Fuel—boosting athletic performance by expediting recovery from workouts and injuries—to get bogged down in New Year's resolutions mired in old patterns that revolve around the failed philosophy of, "We do things this way because we've always done things this way!"
Your "New Year-New You" strategy for health and wellness demands an upgrade. It demands Frog Fuel.
"What you want to be trying are the newest things, the most up-to-date products, based on the most up-to-date science—to get you where you need to be as far as resolutions, your health, your outlook for the coming year are concerned," said OP2 Labs Chief Marketing Officer Aaron Saari. "You don't just want to use a nutrition plan from the 1920s, or even the 1990s. You want to use a nutrition plan that someone created in the last year, based on the most up to date studies." 
Frog Fuel has been fortified to be a complete protein, unlike other collagen supplements. And unlike a powder supplement, Frog Fuel is ready-to-drink and highly-concentrated, with four times more protein per liquid ounce than a protein shake. 
Frog Fuel is also fully-digestible within minutes of consumption, which is important for anyone striving to keep those New Year's resolutions. Athletes who incorporate Frog Fuel into their exercise and competition regimen—including gym rats and those who compete in professional football, MMA and triathlons—are left with less sloshing around in their stomachs during and after workouts. 
All of this leads back to the promise—or futility—of that New Year's resolution.
"If you had a hard time doing it last year, or for many years, don't just try the same thing again this year," Aaron said. "Try collagen protein instead of whey protein or plant protein; try a ready-to-drink protein instead of a powder; try a company that actually has science backing their products, instead of one that just has some big name tied to it. You have to think far beyond just, 'New Year-New You.' You need a new tactic."
Frog Fuel is your new tactic. 
"Frog Fuel is what people are using to reach their goals in 2023," Aaron said. "It's what they weren't using in 2022."
Visit frogfuel.com for information.
What Interferes with Successful Breastfeeding?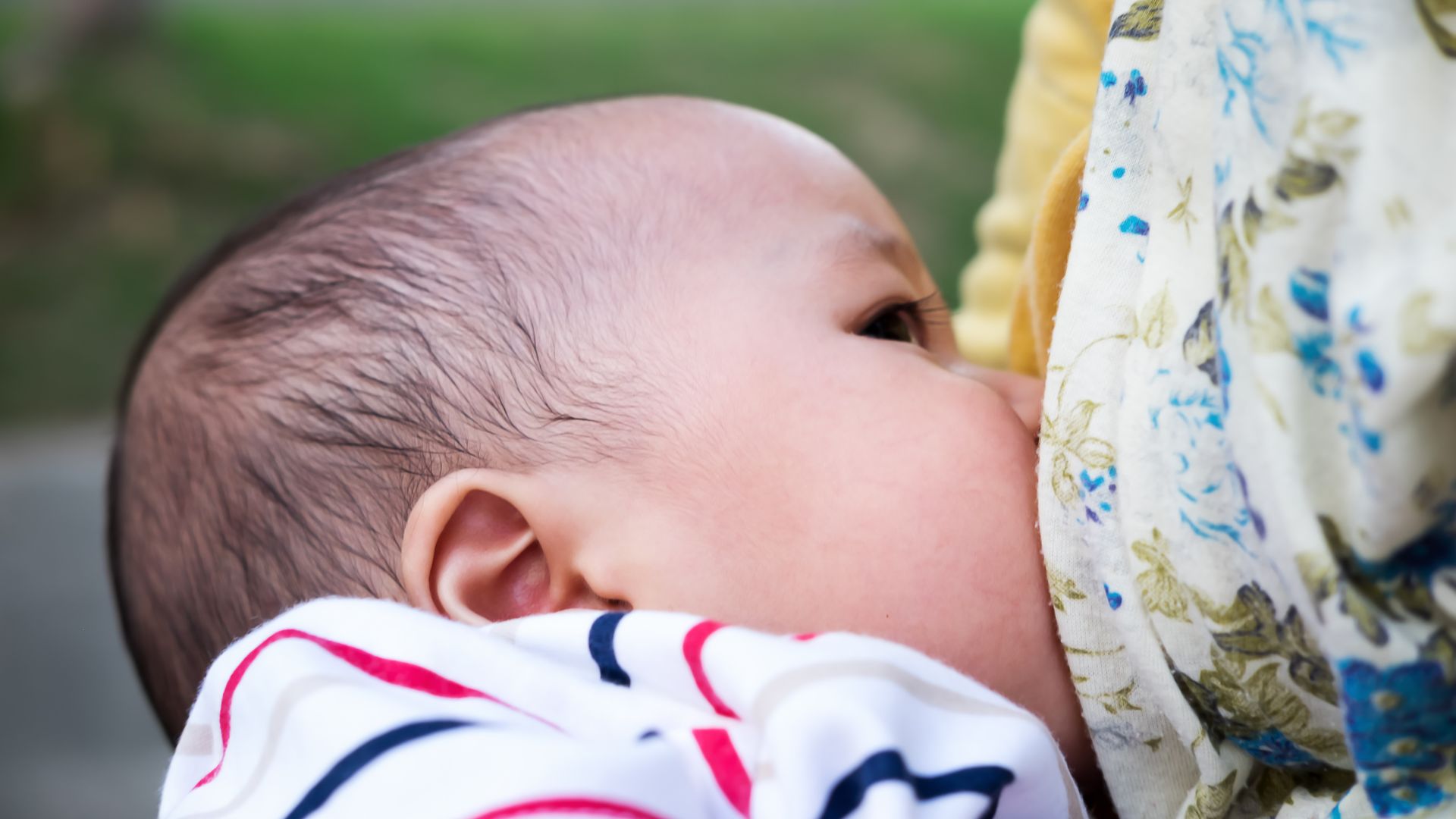 While breastfeeding is ideal, it comes with many difficulties new parents might face.
After experiencing the intensity of labor and delivery, many new parents are left exhausted. Despite this fatigue and surviving pospartum, new parents soon learn the importance of managing the needs of an infant. Putting aside their own desires, parents learn to quickly adapt.
Exhaustion and recovery are not the only things that discourage parents from breastfeeding. There are a variety of other woes that can make it difficult for a lactating parent to continue to choose this option. 
While 83 percent of women breastfeed at the beginning of postpartum, there is a drastic reduction by 6 months, resulting in only 56% of babies still being breastfed. 
Engorged Breasts
When a lactating woman's milk comes in, she may experience intense pain and discomfort. The breasts typically become overly filled with milk because they have not yet regulated their supply. This engorgement can continue throughout the breastfeeding journey for a variety of reasons.
If the baby's schedule changes, a woman's breasts can become overly full. If the parent misses a feeding, breasts can experience discomfor which can lead to breastfeeding infection. If a woman becomes preoccupied at work and does not make time to pump, she can experience discomfort. 
If breast engorgement is not treated properly, milk ducts can become blocked, and if a woman does not work to move the milk through her breasts (via feeding her baby, pumping, or expressing the milk), this engorgement can lead to further problems and may cause clogged milk ducts.
Infection
One of the biggest concerns beyond the pain a woman experiences with engorgement is infection. This is known as mastitis, and leads to a woman experiencing not only breast pain and warm breast tissue, but also flu-like symptoms that come with fever, chills, headache, and further exhaustion.
In order to help prevent infection, regular feedings are essential. Often, the best mastitis treatment, at least for early symptoms, is to massage the breast in a warm shower and express the extra milk.
Furthermore, by working with an International Board Certified Lactation Consultant (IBCLC), parents can have a great resource on how to best deal with, treat, and alleviate these problems. 
Not only is an IBCLC a great resource in helping prevent breast infection, but a great source for your breastfeeding journey to encourage and educate you in best practices. 
The best way to achieve breastfeeding success is to utilize the many tools that an IBCLC offers. 
Burnout
To exclusively breastfeed your baby can be quite overwhelming and exhausting. Between nightly feedings, cluster feedings, and pumping sessions for working mothers, breastfeeding is difficult to maintain. Unless a woman is properly supported by her family, friends, and workplace, the chances that a woman will continue to breastfeed are significantly impacted.
Culture also impacts the likelihood of a baby being breastfed beyond 6 months. The CDC discovered that parents in the Southeast United States are less likely to breastfeed their children past six months. This was in contrast to the Northwest, where business policies and the culture is more breastfeeding-friendly and supportive. 
Conclusion
Despite the nutritional benefits afforded to a breastfed baby, there are many obstacles that can be discouraging for parents on their breastfeeding journey. From exhaustion to pain to lack of supoort, parents have many reasons to give up. 
To increase your chances of success, surround yourself with supportive individuals, reach out to an IBCLC, also known as lactation consultants, and gain the necessary tools required to provide your child with the healthiest option available – you!