From Amazon to PR, Entrepreneur Scott Bartnick's Expertise Helps Others Scale Their Brands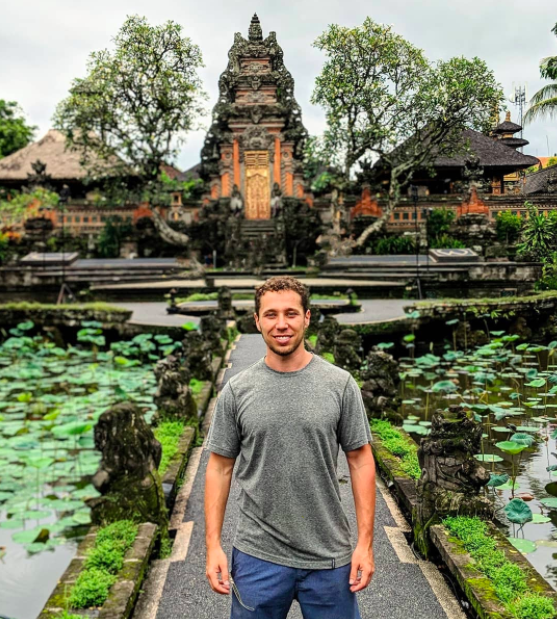 For entrepreneur and PR expert Scott Bartnick, it all started with $10 and a dream. The $10 was a daily eCommerce goal, and the dream is now what he gets to do every day.
His consulting company, The Five Day Startup, initially grew from an internal need. Says Scott, "every time I had to do something for my own business, my goal was to get so good at it, I could offer it as a service. That motivated me to slow down and really learn the process…I want to be the resource I wish that I had." Becoming that resource has led Scott to launch Otter PR, a public relations service, as well. 
Scott Bartnick is now a mid-six-figure Amazon seller who is working towards breaking a million-dollar goal by the end of 2020. But the road to success has had many paths–and setbacks. 
Mistakes he would make without having his own mentor or consultant then turned into skills that he would then use to help others, with Scott as the needed consultant. The time and effort he spent building the best website and network, testing software, and honing the right sales pitch would then be perfected for his own clients. The result would eventually be his own company, and later, a PR firm.
When starting out, Scott realized that if he could reach a $10-a-day eCommerce goal, he could live comfortably off of his earnings and then travel through South East Asia. This would eventually allow him to leave a top engineering job and pursue world exploration, all the while building his career simultaneously. His 40K following on Instagram allowed for plenty of potential clients and, along with his other online presence, Scott ended up accruing almost half a million followers. After stepping away from the automation side of things, he then had to focus on new ways of finding customers, including word of mouth, great content, and email marketing. 
Months and rapid business growth later, he created The Five Day Startup, a company focused on serving other Amazon sellers and entrepreneurs like Scott. 
Scott then began to work on four successful brands, and has been able to consult with and help grow hundreds of companies and see more than half a million units sold. He's been able to save his clients millions and is set to achieve an almost seven-figure estimation this year. 
Today, The Five Day Startup specializes in online offerings for entrepreneurs around the world who are growing their brands. Scott manages the full supply chain and analytics process, with 300% YOY growth, all built on the foundation of professional online eCommerce and Amazon private label selling. Scott assists new entrepreneurs in setting up third-party eCommerce platforms, complete with private consulting, video classes, and project implementation.
For eCommerce and PR work, Scott has found, "that there is no one-size-fits-all solution. What works for one product or brand may not work for others…you have to find a mix that works best for you and leverage each channel properly."
A large part of his success is in working with clients every step of the way, and being available for one-on-one mentoring. His diverse background and vast network allow him to be an asset to every team, whether he is providing PR services or walking new clients through the necessary steps of the eCommerce process. 
Today you can find Scott online, honing his craft and building new brands while helping others cultivate their Amazon businesses. 
To book a free consultation, meet Scott at TheFiveDayStartUp.com! 
What Is Debt Consolidation and How Does It Work?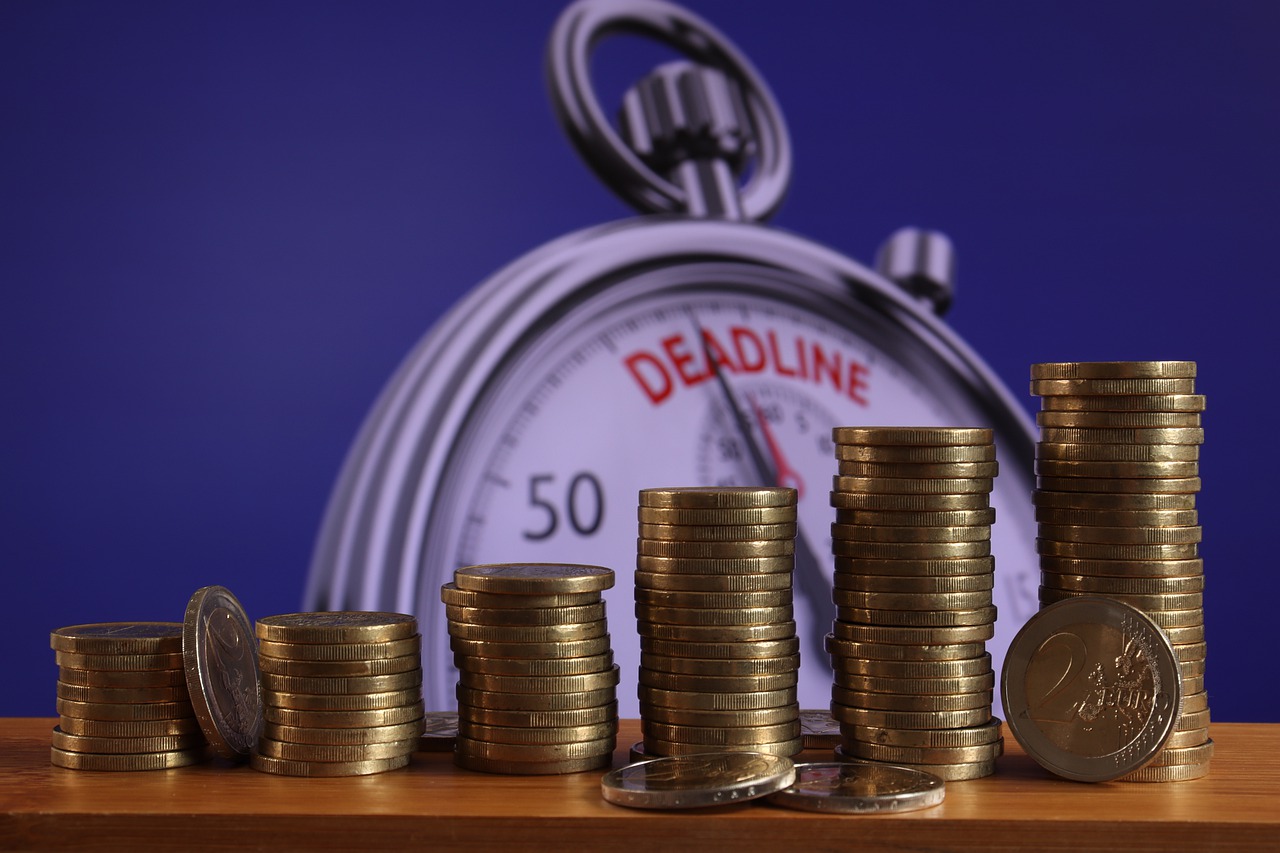 Debt consolidation combines all debts of an individual, often high-interest ones like credit card bills, into one payment system. 
Suppose you can secure a reduced interest rate. In that case, debt consolidation may be an ideal option for you, assisting you in reducing your overall debt and restructuring to help you clear it quicker.
This guide will walk you through what debt consolidation is and how it works. 
What Is Debt Consolidation?
Debt consolidation is a debt relief alternative that helps consumers bind multiple financial obligations in to one that can be regularly paid with a consolidation loan or a debt management plan (DMP).
This approach lowers the charges on debts and reduces the monthly payment. Debt consolidation sorts out the challenges faced by consumers, especially those who find it hard to service their numerous bills on time.
How Debt Consolidation Works
To consolidate debts, a borrower may request their bank or other loan providers for a balance transfer credit card, a personal loan, or a similar debt consolidation instrument. 
In the event of a debt consolidation loan, the lender may instantly clear off the borrower's outstanding bill, or the borrower may collect the money and pay their remaining sums. 
Similarly, most balance transfer credit cards feature a recommended method for combining a cardholder's current credit cards.
Although debt consolidation frequently reduces the amount a debtor owes monthly, it prolongs the repayment term of the merged debts. 
However, consolidating debts simplifies the payments process, making it simpler to handle finances—this is particularly beneficial for borrowers who have problems managing their money. 
Once the debtor's old liabilities have been sorted with cash from the new loan, they'll make just one monthly payment plan on the new loan.
Is Debt Consolidation The Same As Debt Settlement? (50 words)
While these are debt-relief options, they have a distinct difference. 
Debt consolidation transfers the borrower's loan from multiple creditors to a single creditor but does not reduce the initial amount. 
On the other hand, debt settlement targets to lower the consumer's debt levels. Settlement firms do not give loans; instead, they negotiate with creditors on behalf of the debtors.
Types of Debt Consolidation 
1. Debt Consolidation Loan
Debt consolidation loans are personal loans used to reduce a debtor's interest rate, simplify payments, and generally better loan terms. 
While personal loans are often accessible in credit unions and banks, many online loan providers also provide debt consolidation services. 
However, before picking an alternative, you need to seek debt advice to give you an insight into the hidden risks. Reputable FREE debt advice platforms, such as Reform Debt Solutions, could help you. 
2. Credit Card Balance Transfer
A credit balance transfer happens when a debtor applies for another credit card, often one with lower rates, and transfers their entire balance to the new credit card. 
Similar to other debt consolidation methods, this approach leads to a single repayment to manage, may cut on the debtor's monthly payment, and can lower the general fee of the debt by reducing the interest rate. 
Before deciding to go for a credit card balance transfer option, you should consider the accessibility of interest rates, transfer charges, transfer deadlines, and the implications of defaulting payment. 
3. Student Loan Consolidation
Student loan consolidation refers to binding different student loans into one. 
Besides reducing and streamlining monthly payments, graduates can benefit from borrower protections such as Public Service Loan Forgiveness. 
This concept is frequently used in combination with student loan consolidation, which entails consolidating multiple governments or private student loans into one personal loan.
4. Home Equity Loan
A home equity loan is a debt consolidation approach that includes obtaining a loan guaranteed by the debtor's home value. The cash is given to the debtor in a single payment, and they can use it for clearing off or consolidating previous obligations. 
After the money is disbursed, the borrower pays interest on the whole loan. Still, since their property secures the loan, they are likely eligible for a considerably lesser interest than a debt consolidation loan.
5. Cash-out Mortgage Refinance
A cash-out mortgage refinance happens when consumers refinance their mortgage for a sum more significant than the outstanding loan balance. The borrower can then withdraw the excess in cash and clear off other debts. 
This approach then allows the borrower to combine their other loan payments with the mortgage payment to make one payment. Additionally, when the loans are folded into a guaranteed mortgage, the rate is likely to be significantly less than the rate on the initial obligations.
Pros and Cons of Debt Consolidation 
Pros
Combines multiple loans into one and simplifies payment 

Can lower the borrower's gross interest rate

May reduce a borrower's gross monthly payment 
Cons
Providers can charge loan origination, balance transfer, or closing fees

Borrowers may lose their houses if they fail to pay off the consolidation loan

Some come with high rates
Bottom Line
Using debt consolidation as an option for debt relief comes with many shortcomings. And indeed, it's not the ultimate solution to the debt issue. Unlike the debt settlement approach, which reduces your loan, debt consolidation only transfers you to another lender. Besides, most of its methods tend to extend the time for settling your debts, attracting more interest rates.