From the Israel to U.S. – One-Client-at-a-Time Approach Makes Tomer Fridman the Top High-End Real Estate Broker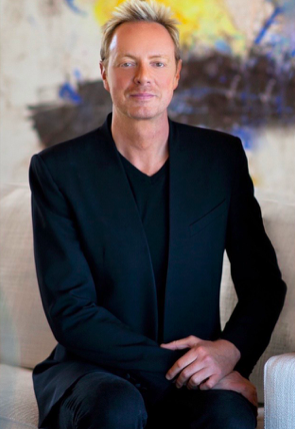 Among hundreds and thousands of successful personalities in the world, there are only a few who claim that what they are doing at present was their lifelong dream. There is no denying there; dreaming and turning that dream into a reality requires courage. Not many people have the potential to choose a career based on their dreams, and for others, dreams are just a meaningless collection of experiences. The question arises, "are dreams really meaningless?"
People who have this question in mind need to look at the living examples, where people not only tried to turn their dream into reality but were able to succeed in it. Dreams provide a direction and serve as a form of motivation, which is something people do not want to believe. One such example is Tomer Fridman. Owner of one of the most successful mother-son businesses, Tomer Fridman, is making his way to the top in the high-end  real estate sector.
An Israeli-American, Tomer was passionate about the real estate sector since he was just a kid. His mother and 50/50 business partner, Isidora Fridman, recalls how her son was always into exploring real estate properties. She asked Tomer when he was just ten years old if he wanted to watch a movie, "He said, 'Mom, you know, I'd really prefer to go look at this new gated community in Calabasas."
Real estate properties instilled a sense of excitement in him, even when he was just a 10-year-old. His mother stated, "Even as a child, he was hooked on real estate." These childhood stories about Tom Fridman, who is dominating the real estate sector from the United States to Israel, indicate the passion, admiration, and love this man has for this industry.
Passion, Determination, & Consistency Pave the Way for Success
While every person in this world dreams, not everyone possesses the qualities that are needed to turn their dreams into reality. Along with passion and determination, one has to be consistent in their efforts. Turning a dream into reality is not simple; it brings innumerable challenges and difficulties in one's way. However, the person who is consistent and determined will stand firmly against every obstacle life brings in their way.
Born in Tel Aviv, Israel on September 6, 1976, Tomer Fridman raised in Los Angeles, California, in the house of Isidora Fridman. He was raised in a family where children were encouraged to dream and set life goals. Tomar's mother has been working with her son for almost a decade and is a 50/50 partner in the business, shows that his parents were his biggest supporters. 
After completing his high school education and graduating from Taft High School, Tomer entered UCLA where he acquired a Bachelor's in Arts degree in International relations. He graduated from UCLA in 1998 and then got his Juris Doctorate from Loyola Law School.
Even though he acquired a law education, he wanted to establish a career as a real estate broker. After graduating from Loyola Law School in 2003, Tomer decided to step into the real estate sector. His passion, determination, and continuous efforts led him to establish his own brokerage firm.
He aimed at the high-end and luxury real estate. He started working with some of the most VIP clients, including Jennifer Lopez, Khloe Kardashian, Lamar Odom, Kim Kardashian and Kanye West, and many others.
A Unique Approach
Recognized by Forbes, Financial Times, The Hollywood Reporter, Angelino, and featured in the prestigious "Hot Properties" column of The Los Angeles Times, this man makes use of his one-client-at-a-time approach.
He believes that to grow a business in this sector; there is a need to provide personalized services to the clients. When dealing with high-end clients, this is a crucial aspect, and it serves as a 'deal maker or breaker.'
His dynamic approach is helping him establish himself as a top entity in the world of VIP clients as all luxury-lovers admire perfectly-tailored services. Tomer is providing his clients exactly that kind of convenience, which helps him build a strong network of captains of industry, entertainment executives and high-profile celebrities.
A Sneak Peek into the Present
Tomer has reached the 3-billion mark in his career sales, and he broke the record of $300,000,000 closed sales in a single year. He is the chairman of the Fridman Group, executive director of international markets, and also serves as the company's executive director of luxury and celebrity real estate. He deals with luxury real estate in Los Angeles, parts of Europe, and Israel.
He has been ranked as America's Best Real Estate Agents by Wall Street Journal. When talking about Hollywood's real estate agent, his name tops the list. Tomer is the only agent in the United States on the Board of Directors for a global real estate brand, EMEIA. Moreover, he has taken up the title of being the only agent in Los Angeles to have transacted all sales of 20MM and above to International buyers in the first quarter. Tomer Fridman us dominating the real estate sector in three parts of the world, that too in the luxury sector, becoming the face of 'Hollywood's top real estate agents.'
Vanex Group's Superior Exchange Rates Surpass Traditional Banks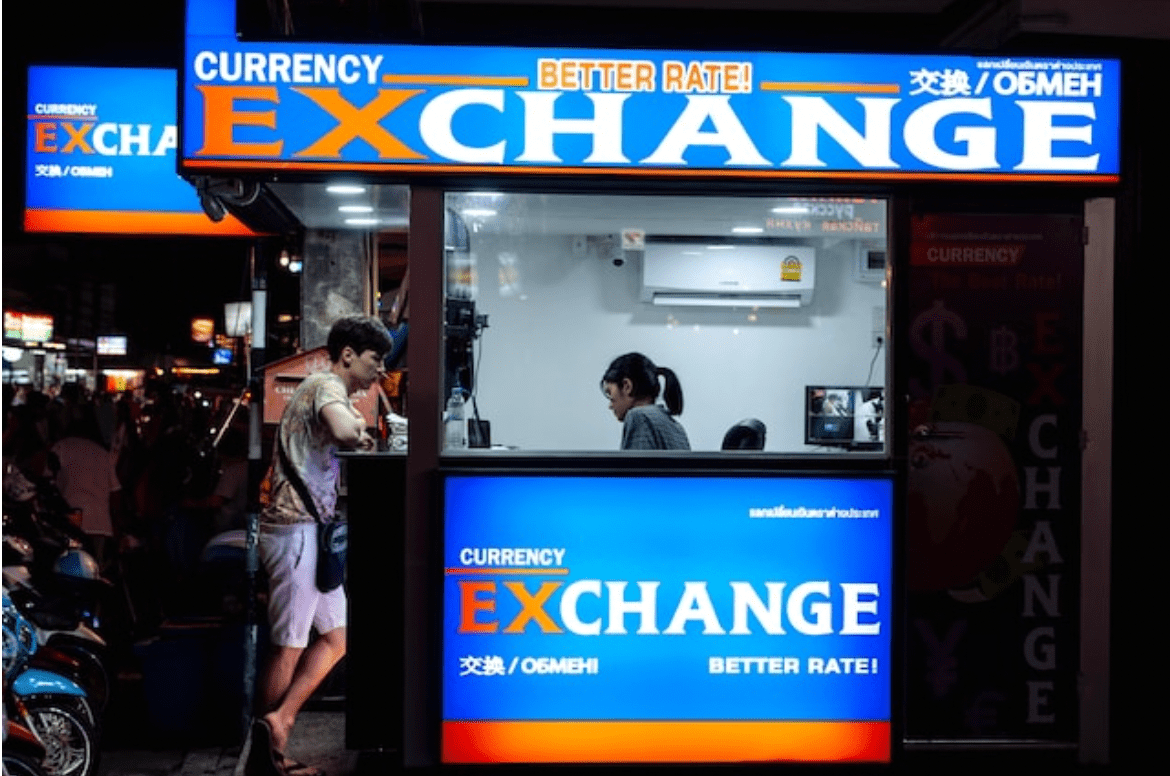 Acquiring the highest possible rates for foreign exchange is a top priority for both people and organizations. Traditional banks are no longer the only choice for currency conversion as the financial landscape changes. Enter Vanex Group, a pioneer in the money service sector that offers exchange rates that surpass traditional banks and many services that have revolutionized the industry.
Vanex Group has quickly become the go-to option for individuals looking for the best exchange rates thanks to its track record and dedication to customer satisfaction. Vanex Group, Western Canada's top private foreign exchange firm, has challenged the status quo by providing better ways to exchange currencies than the conventional banking route.
Traditional banks sometimes burden customers with unfavorable rates and hidden fees, but Vanex Group stands out for its dedication to openness. Every financial transaction is a step toward maximizing value thanks to the company's favorable and competitive exchange rates, well-known for saving clients thousands of dollars annually. Individuals and companies may feel secure knowing their hard-earned money is being exchanged at rates that put their financial well-being first by choosing Vanex Group.
The proficiency of Vanex Group in the foreign exchange market is the foundation for its commitment to offering better rates. The organization navigates the complexities of conversion rates to give customers a clear advantage. It is supported by a team of financial specialists with an in-depth understanding of international currencies. By ensuring that currency swaps are carried out at the most advantageous times, this economic prowess translates into real advantages for clients, further increasing the value of their transactions.
The variety of services offered by Vanex Group offers unmatched ease and competitive exchange rates. The organization makes it easy for people and businesses to conduct worldwide commerce by emphasizing rapid, secure, and safe money transfers. Vanex Group's customer-centric strategy guarantees that the procedure is quick, dependable, and stress-free, whether shipping money across continents or enabling currency transactions related to travel.
Vanex Group's dedication to innovation is another noteworthy aspect of its products and services. The company's user-friendly mobile application and internet platform give customers the power to track real-time pricing and start transactions whenever convenient. The way currency exchange is done has been revolutionized by this technological integration, which saves time and encourages a more knowledgeable and empowered clientele.
The commitment of Vanex Group to offering lower prices extends beyond specific customers. The organization advances its competitive advantages to corporate partners looking to maximize their international trade initiatives with wholesale currency solutions designed for businesses. Vanex Group helps to improve profit margins and facilitate strategic expansion by enabling firms to buy or sell significant volumes of foreign currency at wholesale prices.
In conclusion, Vanex Group's innovative strategy for offering exchange rates surpassing conventional banks is a game-changer for both consumers and companies. The business provides a more beneficial route for currency exchange by adhering to transparency standards, having a thorough understanding of finance, and using cutting-edge technology, ensuring each transaction is a step toward financial empowerment and success. Vanex Group is a leader in the field of foreign exchange for individuals looking to get the most out of their currency exchanges and optimize value.