From the Israel to U.S. – One-Client-at-a-Time Approach Makes Tomer Fridman the Top High-End Real Estate Broker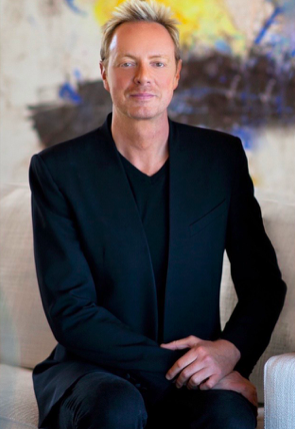 Among hundreds and thousands of successful personalities in the world, there are only a few who claim that what they are doing at present was their lifelong dream. There is no denying there; dreaming and turning that dream into a reality requires courage. Not many people have the potential to choose a career based on their dreams, and for others, dreams are just a meaningless collection of experiences. The question arises, "are dreams really meaningless?"
People who have this question in mind need to look at the living examples, where people not only tried to turn their dream into reality but were able to succeed in it. Dreams provide a direction and serve as a form of motivation, which is something people do not want to believe. One such example is Tomer Fridman. Owner of one of the most successful mother-son businesses, Tomer Fridman, is making his way to the top in the high-end  real estate sector.
An Israeli-American, Tomer was passionate about the real estate sector since he was just a kid. His mother and 50/50 business partner, Isidora Fridman, recalls how her son was always into exploring real estate properties. She asked Tomer when he was just ten years old if he wanted to watch a movie, "He said, 'Mom, you know, I'd really prefer to go look at this new gated community in Calabasas."
Real estate properties instilled a sense of excitement in him, even when he was just a 10-year-old. His mother stated, "Even as a child, he was hooked on real estate." These childhood stories about Tom Fridman, who is dominating the real estate sector from the United States to Israel, indicate the passion, admiration, and love this man has for this industry.
Passion, Determination, & Consistency Pave the Way for Success
While every person in this world dreams, not everyone possesses the qualities that are needed to turn their dreams into reality. Along with passion and determination, one has to be consistent in their efforts. Turning a dream into reality is not simple; it brings innumerable challenges and difficulties in one's way. However, the person who is consistent and determined will stand firmly against every obstacle life brings in their way.
Born in Tel Aviv, Israel on September 6, 1976, Tomer Fridman raised in Los Angeles, California, in the house of Isidora Fridman. He was raised in a family where children were encouraged to dream and set life goals. Tomar's mother has been working with her son for almost a decade and is a 50/50 partner in the business, shows that his parents were his biggest supporters. 
After completing his high school education and graduating from Taft High School, Tomer entered UCLA where he acquired a Bachelor's in Arts degree in International relations. He graduated from UCLA in 1998 and then got his Juris Doctorate from Loyola Law School.
Even though he acquired a law education, he wanted to establish a career as a real estate broker. After graduating from Loyola Law School in 2003, Tomer decided to step into the real estate sector. His passion, determination, and continuous efforts led him to establish his own brokerage firm.
He aimed at the high-end and luxury real estate. He started working with some of the most VIP clients, including Jennifer Lopez, Khloe Kardashian, Lamar Odom, Kim Kardashian and Kanye West, and many others.
A Unique Approach
Recognized by Forbes, Financial Times, The Hollywood Reporter, Angelino, and featured in the prestigious "Hot Properties" column of The Los Angeles Times, this man makes use of his one-client-at-a-time approach.
He believes that to grow a business in this sector; there is a need to provide personalized services to the clients. When dealing with high-end clients, this is a crucial aspect, and it serves as a 'deal maker or breaker.'
His dynamic approach is helping him establish himself as a top entity in the world of VIP clients as all luxury-lovers admire perfectly-tailored services. Tomer is providing his clients exactly that kind of convenience, which helps him build a strong network of captains of industry, entertainment executives and high-profile celebrities.
A Sneak Peek into the Present
Tomer has reached the 3-billion mark in his career sales, and he broke the record of $300,000,000 closed sales in a single year. He is the chairman of the Fridman Group, executive director of international markets, and also serves as the company's executive director of luxury and celebrity real estate. He deals with luxury real estate in Los Angeles, parts of Europe, and Israel.
He has been ranked as America's Best Real Estate Agents by Wall Street Journal. When talking about Hollywood's real estate agent, his name tops the list. Tomer is the only agent in the United States on the Board of Directors for a global real estate brand, EMEIA. Moreover, he has taken up the title of being the only agent in Los Angeles to have transacted all sales of 20MM and above to International buyers in the first quarter. Tomer Fridman us dominating the real estate sector in three parts of the world, that too in the luxury sector, becoming the face of 'Hollywood's top real estate agents.'
What Is Debt Consolidation and How Does It Work?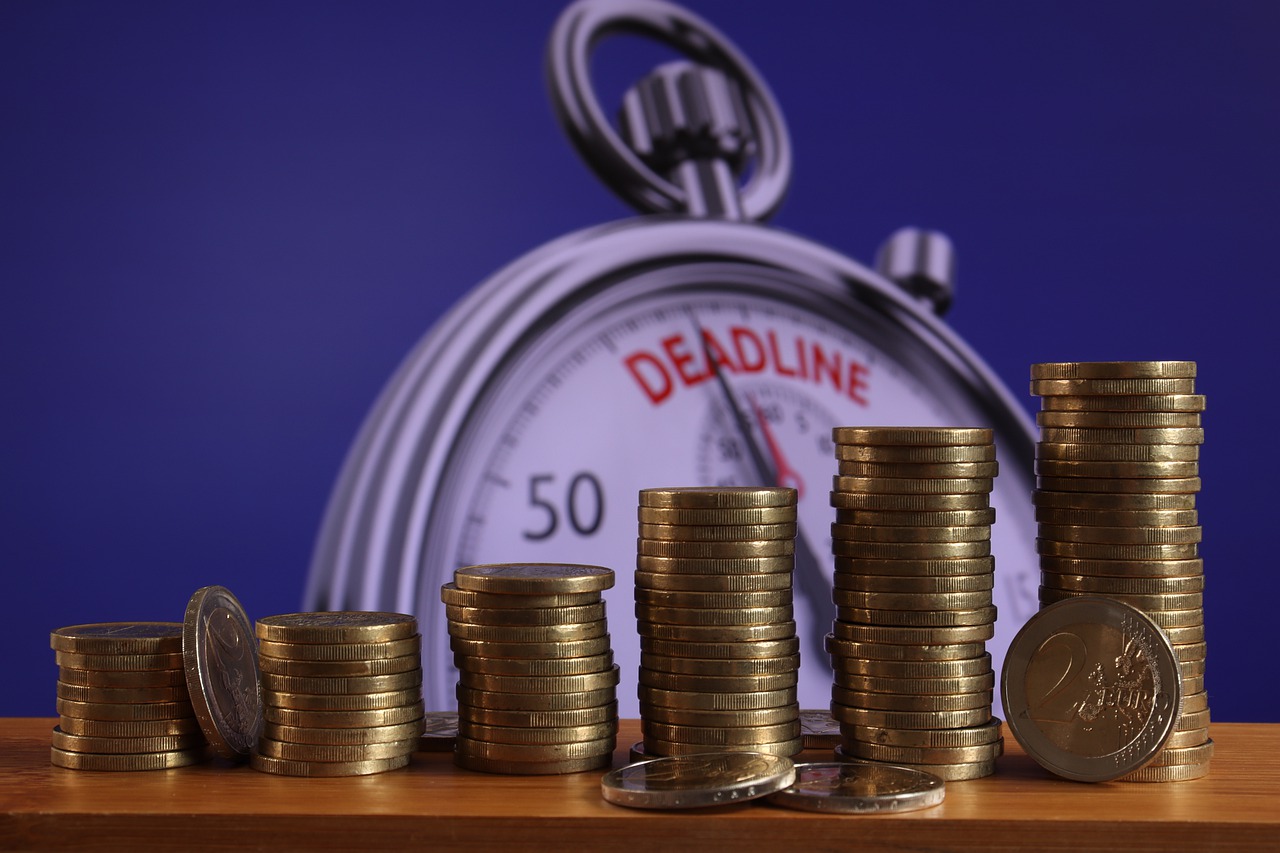 Debt consolidation combines all debts of an individual, often high-interest ones like credit card bills, into one payment system. 
Suppose you can secure a reduced interest rate. In that case, debt consolidation may be an ideal option for you, assisting you in reducing your overall debt and restructuring to help you clear it quicker.
This guide will walk you through what debt consolidation is and how it works. 
What Is Debt Consolidation?
Debt consolidation is a debt relief alternative that helps consumers bind multiple financial obligations in to one that can be regularly paid with a consolidation loan or a debt management plan (DMP).
This approach lowers the charges on debts and reduces the monthly payment. Debt consolidation sorts out the challenges faced by consumers, especially those who find it hard to service their numerous bills on time.
How Debt Consolidation Works
To consolidate debts, a borrower may request their bank or other loan providers for a balance transfer credit card, a personal loan, or a similar debt consolidation instrument. 
In the event of a debt consolidation loan, the lender may instantly clear off the borrower's outstanding bill, or the borrower may collect the money and pay their remaining sums. 
Similarly, most balance transfer credit cards feature a recommended method for combining a cardholder's current credit cards.
Although debt consolidation frequently reduces the amount a debtor owes monthly, it prolongs the repayment term of the merged debts. 
However, consolidating debts simplifies the payments process, making it simpler to handle finances—this is particularly beneficial for borrowers who have problems managing their money. 
Once the debtor's old liabilities have been sorted with cash from the new loan, they'll make just one monthly payment plan on the new loan.
Is Debt Consolidation The Same As Debt Settlement? (50 words)
While these are debt-relief options, they have a distinct difference. 
Debt consolidation transfers the borrower's loan from multiple creditors to a single creditor but does not reduce the initial amount. 
On the other hand, debt settlement targets to lower the consumer's debt levels. Settlement firms do not give loans; instead, they negotiate with creditors on behalf of the debtors.
Types of Debt Consolidation 
1. Debt Consolidation Loan
Debt consolidation loans are personal loans used to reduce a debtor's interest rate, simplify payments, and generally better loan terms. 
While personal loans are often accessible in credit unions and banks, many online loan providers also provide debt consolidation services. 
However, before picking an alternative, you need to seek debt advice to give you an insight into the hidden risks. Reputable FREE debt advice platforms, such as Reform Debt Solutions, could help you. 
2. Credit Card Balance Transfer
A credit balance transfer happens when a debtor applies for another credit card, often one with lower rates, and transfers their entire balance to the new credit card. 
Similar to other debt consolidation methods, this approach leads to a single repayment to manage, may cut on the debtor's monthly payment, and can lower the general fee of the debt by reducing the interest rate. 
Before deciding to go for a credit card balance transfer option, you should consider the accessibility of interest rates, transfer charges, transfer deadlines, and the implications of defaulting payment. 
3. Student Loan Consolidation
Student loan consolidation refers to binding different student loans into one. 
Besides reducing and streamlining monthly payments, graduates can benefit from borrower protections such as Public Service Loan Forgiveness. 
This concept is frequently used in combination with student loan consolidation, which entails consolidating multiple governments or private student loans into one personal loan.
4. Home Equity Loan
A home equity loan is a debt consolidation approach that includes obtaining a loan guaranteed by the debtor's home value. The cash is given to the debtor in a single payment, and they can use it for clearing off or consolidating previous obligations. 
After the money is disbursed, the borrower pays interest on the whole loan. Still, since their property secures the loan, they are likely eligible for a considerably lesser interest than a debt consolidation loan.
5. Cash-out Mortgage Refinance
A cash-out mortgage refinance happens when consumers refinance their mortgage for a sum more significant than the outstanding loan balance. The borrower can then withdraw the excess in cash and clear off other debts. 
This approach then allows the borrower to combine their other loan payments with the mortgage payment to make one payment. Additionally, when the loans are folded into a guaranteed mortgage, the rate is likely to be significantly less than the rate on the initial obligations.
Pros and Cons of Debt Consolidation 
Pros
Combines multiple loans into one and simplifies payment 

Can lower the borrower's gross interest rate

May reduce a borrower's gross monthly payment 
Cons
Providers can charge loan origination, balance transfer, or closing fees

Borrowers may lose their houses if they fail to pay off the consolidation loan

Some come with high rates
Bottom Line
Using debt consolidation as an option for debt relief comes with many shortcomings. And indeed, it's not the ultimate solution to the debt issue. Unlike the debt settlement approach, which reduces your loan, debt consolidation only transfers you to another lender. Besides, most of its methods tend to extend the time for settling your debts, attracting more interest rates.