How Adaptability and Open Mindedness Lead to Success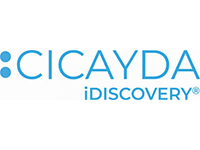 By Aaron Vick
Aaron Vick is acting CEO for Cicayda due to the long time CEO's activation by the ARMY Reserves to serve on the COVID-19 National Response Team. Prior to 2020, Aaron was Chief Strategy Officer for Cicayda providing tailored solutions and support within the realm of litigation eDiscovery. He routinely speaks and teaches on discovery best practices and trends as well as meets with international groups to discuss evolving discovery practice rules around the globe.
If you're just starting out in your own business as an entrepreneur, or if you're a hiring manager of C-suite personnel, you've probably found yourself putting on different hats—jumping into roles that could or should be filled by other employees. And as a leader, you and your company need to be adaptable.
Understanding every aspect of your business is a strength that will give you better insight into how to run your company, how employees behave, where you might be able to streamline production, and where you might need improvements.
This can be considered both a hard skill where you learn how to do specific jobs that are required for the business to function, and a soft skill where you'll learn more about communication, teamwork, and how to deal with interpersonal relations (people skills).
But understanding every job from the mailroom to the boardroom is not the only area where adaptability will serve you.
When it comes to getting out a product or service, adaptability to the market, its ups and down, and its demands are the focal points for staying on top of your game. You'll need to be open-minded and resilient. In other words, you need to make the best of things, regardless of how they have turned.
That doesn't mean you should just "go with the flow".
It means you need to be resourceful. Change what you can and adapt to the things you can't. There's no time like the present for assessing, reassessing, and growing a skillset. This should always be at the forefront of your mind.
You need to trust your own judgement. If you started with a solid plan and something didn't work, be patient and tolerant until you and your team find a solution. When things go wrong, don't lay blame.
Yes, someone may have overtly dropped the ball, but always try to put yourself in their shoes and show respect for the shortcomings of others. Get to the root of why this happened, then be positive in your outlook for finding a solution.
Strive to be able to bend without breaking. In other words, don't compromise the values and vision of the company, just work toward a solution that will bring the same big picture outcome by a different path.
Being highly adaptable means being:
Tolerant

Confident

Empathetic

Positive

Respectful

Versatile

Flexible
Being open-minded means:
Being flexible

Looking for solutions instead of laying blame

Listening to the opinions and creative ideas of your team

Looking at things through someone else's eyes
What's most important here is to focus on the big picture outcome and apply maniacal flexibility and creativity in the execution path.
Can you be too open-minded? Probably not.
Being open-minded to changes or the ideas of others does not mean you must implement every idea that comes along. But it will go a long way to being able to find solutions that will improve your chances of success.
Be honest about where ideas can add value, and have a conversation about why one idea may be implemented over another.

Explore what might be uncomfortable and unconventional even if you don't pursue it.

Force yourself to have two perspectives.

Implement active listening and dig into details.
If you find yourself being rigid, discontented, unwilling to change your attitude or how you do things, or being competitive even among your lower ranking employees, you're not adapting, and this can cause the breakdown of trust and respect, which in turn leads to lower productivity and creativity among the ranks.
Can you be too adaptable? Yes.
Adapting to changes in the market, for example, means you've discovered how to keep your business running and turning a profit when consumer demands change—how people shop, how they spend, and why they buy. When the price of raw materials increases, for example, you'll need to find a way to adjust your budget and your output to maintain your current status. If you're not making as much profit as last month, that does not signal failure, it simply means you've got to get on top of the game and adapt.
Focus on solving hard problems by unlocking many smaller problems and solving them first.

Prepare a list of questions that challenge how your company operates in the marketplace, then answer those questions with viable alternatives that will allow you to adapt.

Utilize your team to hone in on key pieces that might be missing and that might work to give you more leverage in a changing market.

Reduce choices to two options.
So in being adaptable, what's the difference between being versatile and being flexible?
When you're flexible, you're able to make changes without compromising too much—you (your company) can bend, but you won't break. You're ready to boost your awareness and willingness to make necessary changes.
Being versatile means you (your company) can cover many areas successfully and competently. You can move in a different direction if the need arises.
When America joined World War II in 1941, factories—automobile factories in particular—rapidly converted to the production of military tanks, rifles, ammunition, and airplanes. They served a greater purpose and were able to adapt to the needs of the country.
You will likely not have to make this kind of swift and drastic conversion, but knowing what your company is and is not capable of will guide you along the path to success and keep you there.
The paper and packaging industry is a great example of how the structure of an industry might need to change based on new technology. The need for graphic paper (newsprint and coated papers such as those used in photography) has been replaced by digitization, people don't write letters and send them through the mail, and even copier paper is less in demand due to the proliferation of emails.
So how is this industry adapting? They're focusing on other areas where paper is now in greater demand—packaging in both the consumer and industrial markets, and tissue products.
Can you find a way to consolidate production or focus on a specific area of your industry?

Are there lines that cannot be crossed?
Being adaptable and open-minded shouldn't start when a crisis arises. Know your options—what your company is capable of–ahead of time by planning options for change or at least keeping change in the back of your mind.
Being adaptable, flexible, versatile, and open-minded about options will keep you and your company prospering. It will allow you to revitalize and renew, and it might incite new ideas that can bring growth even when you're not pressed to adapt.
Vanex Group's Superior Exchange Rates Surpass Traditional Banks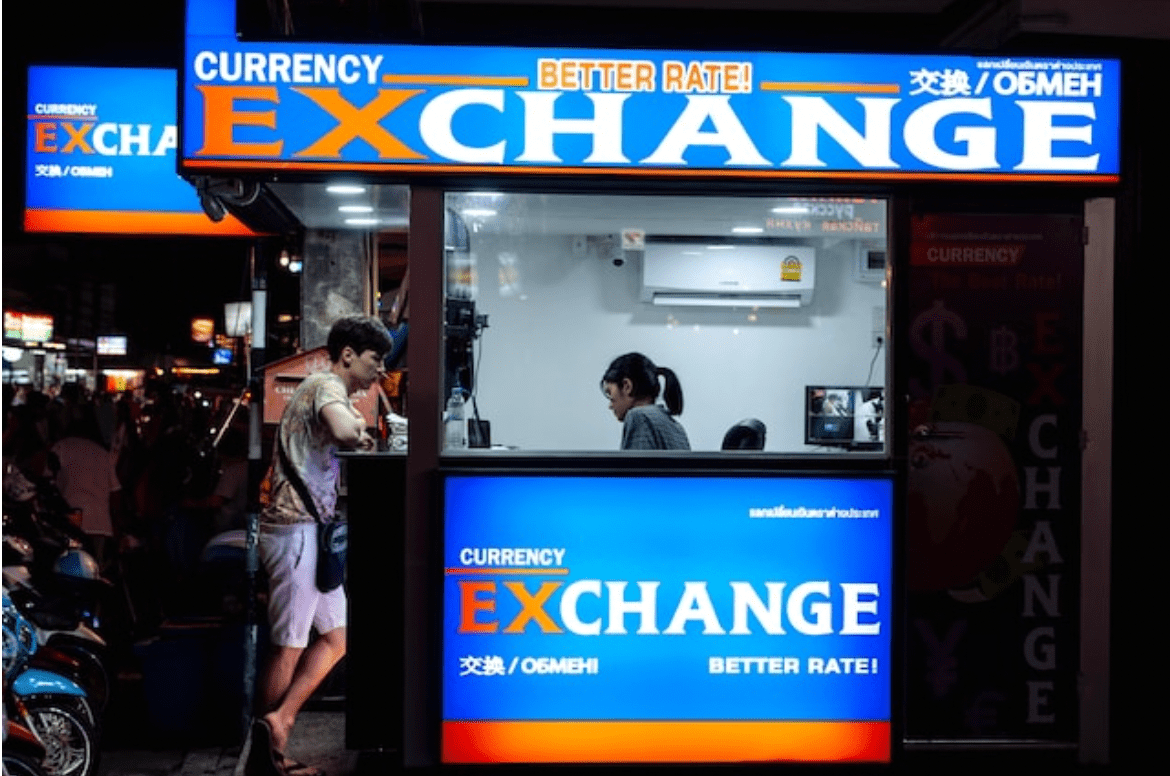 Acquiring the highest possible rates for foreign exchange is a top priority for both people and organizations. Traditional banks are no longer the only choice for currency conversion as the financial landscape changes. Enter Vanex Group, a pioneer in the money service sector that offers exchange rates that surpass traditional banks and many services that have revolutionized the industry.
Vanex Group has quickly become the go-to option for individuals looking for the best exchange rates thanks to its track record and dedication to customer satisfaction. Vanex Group, Western Canada's top private foreign exchange firm, has challenged the status quo by providing better ways to exchange currencies than the conventional banking route.
Traditional banks sometimes burden customers with unfavorable rates and hidden fees, but Vanex Group stands out for its dedication to openness. Every financial transaction is a step toward maximizing value thanks to the company's favorable and competitive exchange rates, well-known for saving clients thousands of dollars annually. Individuals and companies may feel secure knowing their hard-earned money is being exchanged at rates that put their financial well-being first by choosing Vanex Group.
The proficiency of Vanex Group in the foreign exchange market is the foundation for its commitment to offering better rates. The organization navigates the complexities of conversion rates to give customers a clear advantage. It is supported by a team of financial specialists with an in-depth understanding of international currencies. By ensuring that currency swaps are carried out at the most advantageous times, this economic prowess translates into real advantages for clients, further increasing the value of their transactions.
The variety of services offered by Vanex Group offers unmatched ease and competitive exchange rates. The organization makes it easy for people and businesses to conduct worldwide commerce by emphasizing rapid, secure, and safe money transfers. Vanex Group's customer-centric strategy guarantees that the procedure is quick, dependable, and stress-free, whether shipping money across continents or enabling currency transactions related to travel.
Vanex Group's dedication to innovation is another noteworthy aspect of its products and services. The company's user-friendly mobile application and internet platform give customers the power to track real-time pricing and start transactions whenever convenient. The way currency exchange is done has been revolutionized by this technological integration, which saves time and encourages a more knowledgeable and empowered clientele.
The commitment of Vanex Group to offering lower prices extends beyond specific customers. The organization advances its competitive advantages to corporate partners looking to maximize their international trade initiatives with wholesale currency solutions designed for businesses. Vanex Group helps to improve profit margins and facilitate strategic expansion by enabling firms to buy or sell significant volumes of foreign currency at wholesale prices.
In conclusion, Vanex Group's innovative strategy for offering exchange rates surpassing conventional banks is a game-changer for both consumers and companies. The business provides a more beneficial route for currency exchange by adhering to transparency standards, having a thorough understanding of finance, and using cutting-edge technology, ensuring each transaction is a step toward financial empowerment and success. Vanex Group is a leader in the field of foreign exchange for individuals looking to get the most out of their currency exchanges and optimize value.