How Adaptability and Open Mindedness Lead to Success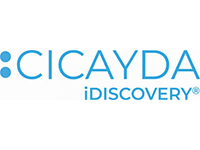 By Aaron Vick
Aaron Vick is acting CEO for Cicayda due to the long time CEO's activation by the ARMY Reserves to serve on the COVID-19 National Response Team. Prior to 2020, Aaron was Chief Strategy Officer for Cicayda providing tailored solutions and support within the realm of litigation eDiscovery. He routinely speaks and teaches on discovery best practices and trends as well as meets with international groups to discuss evolving discovery practice rules around the globe.
If you're just starting out in your own business as an entrepreneur, or if you're a hiring manager of C-suite personnel, you've probably found yourself putting on different hats—jumping into roles that could or should be filled by other employees. And as a leader, you and your company need to be adaptable.
Understanding every aspect of your business is a strength that will give you better insight into how to run your company, how employees behave, where you might be able to streamline production, and where you might need improvements.
This can be considered both a hard skill where you learn how to do specific jobs that are required for the business to function, and a soft skill where you'll learn more about communication, teamwork, and how to deal with interpersonal relations (people skills).
But understanding every job from the mailroom to the boardroom is not the only area where adaptability will serve you.
When it comes to getting out a product or service, adaptability to the market, its ups and down, and its demands are the focal points for staying on top of your game. You'll need to be open-minded and resilient. In other words, you need to make the best of things, regardless of how they have turned.
That doesn't mean you should just "go with the flow".
It means you need to be resourceful. Change what you can and adapt to the things you can't. There's no time like the present for assessing, reassessing, and growing a skillset. This should always be at the forefront of your mind.
You need to trust your own judgement. If you started with a solid plan and something didn't work, be patient and tolerant until you and your team find a solution. When things go wrong, don't lay blame.
Yes, someone may have overtly dropped the ball, but always try to put yourself in their shoes and show respect for the shortcomings of others. Get to the root of why this happened, then be positive in your outlook for finding a solution.
Strive to be able to bend without breaking. In other words, don't compromise the values and vision of the company, just work toward a solution that will bring the same big picture outcome by a different path.
Being highly adaptable means being:
Tolerant

Confident

Empathetic

Positive

Respectful

Versatile

Flexible
Being open-minded means:
Being flexible

Looking for solutions instead of laying blame

Listening to the opinions and creative ideas of your team

Looking at things through someone else's eyes
What's most important here is to focus on the big picture outcome and apply maniacal flexibility and creativity in the execution path.
Can you be too open-minded? Probably not.
Being open-minded to changes or the ideas of others does not mean you must implement every idea that comes along. But it will go a long way to being able to find solutions that will improve your chances of success.
Be honest about where ideas can add value, and have a conversation about why one idea may be implemented over another.

Explore what might be uncomfortable and unconventional even if you don't pursue it.

Force yourself to have two perspectives.

Implement active listening and dig into details.
If you find yourself being rigid, discontented, unwilling to change your attitude or how you do things, or being competitive even among your lower ranking employees, you're not adapting, and this can cause the breakdown of trust and respect, which in turn leads to lower productivity and creativity among the ranks.
Can you be too adaptable? Yes.
Adapting to changes in the market, for example, means you've discovered how to keep your business running and turning a profit when consumer demands change—how people shop, how they spend, and why they buy. When the price of raw materials increases, for example, you'll need to find a way to adjust your budget and your output to maintain your current status. If you're not making as much profit as last month, that does not signal failure, it simply means you've got to get on top of the game and adapt.
Focus on solving hard problems by unlocking many smaller problems and solving them first.

Prepare a list of questions that challenge how your company operates in the marketplace, then answer those questions with viable alternatives that will allow you to adapt.

Utilize your team to hone in on key pieces that might be missing and that might work to give you more leverage in a changing market.

Reduce choices to two options.
So in being adaptable, what's the difference between being versatile and being flexible?
When you're flexible, you're able to make changes without compromising too much—you (your company) can bend, but you won't break. You're ready to boost your awareness and willingness to make necessary changes.
Being versatile means you (your company) can cover many areas successfully and competently. You can move in a different direction if the need arises.
When America joined World War II in 1941, factories—automobile factories in particular—rapidly converted to the production of military tanks, rifles, ammunition, and airplanes. They served a greater purpose and were able to adapt to the needs of the country.
You will likely not have to make this kind of swift and drastic conversion, but knowing what your company is and is not capable of will guide you along the path to success and keep you there.
The paper and packaging industry is a great example of how the structure of an industry might need to change based on new technology. The need for graphic paper (newsprint and coated papers such as those used in photography) has been replaced by digitization, people don't write letters and send them through the mail, and even copier paper is less in demand due to the proliferation of emails.
So how is this industry adapting? They're focusing on other areas where paper is now in greater demand—packaging in both the consumer and industrial markets, and tissue products.
Can you find a way to consolidate production or focus on a specific area of your industry?

Are there lines that cannot be crossed?
Being adaptable and open-minded shouldn't start when a crisis arises. Know your options—what your company is capable of–ahead of time by planning options for change or at least keeping change in the back of your mind.
Being adaptable, flexible, versatile, and open-minded about options will keep you and your company prospering. It will allow you to revitalize and renew, and it might incite new ideas that can bring growth even when you're not pressed to adapt.
Metgain's First Year Success Celebrated with Largest Crypto Event in Thailand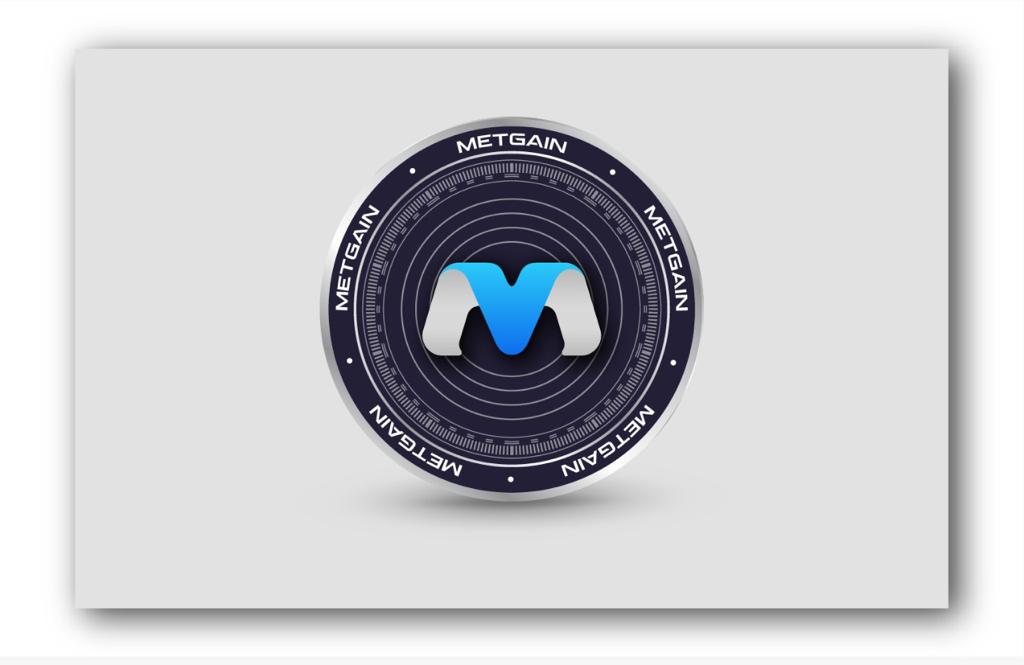 After gaining immense success since its launch a year back, MetGain is gearing up for the biggest celebration of the year.
MetGain is a platform that has gained a lot of prominence in the world of decentralized finance (DeFi) due to its unique and powerful features. It offers a variety of services, such as an NFT marketplace, launchpad, staking, and swapping facilities, all in one place. This has attracted a lot of attention from people interested in Web 3. The team behind MetGain has done an excellent job creating this platform, led by Chief Technical Officer Greg Thomas and Blockchain Specialist Naruto James, along with a team of Security Strategists from the Netherlands.
What makes MetGain stand out from the rest is its NFT marketplace, which allows users to access exclusive rights to characters, music, videos, and unique themes. The platform also offers a digital wallet and is backed by Tron crypto swapping, making it secure and fast for financial transactions. Additionally, its launchpad helps users set up their coins for investment, connecting fundraisers with potential investors. The platform is designed in a user-friendly way that makes it easy for users to find recently launched digital assets that can yield maximum returns.
The reason MetGain has managed to outdo other crypto exchange platforms is because it provides investment opportunities across diversified digital assets, making it a favorite among investors. Its highly secure system and quick order executions have made it an attractive option for many users. It has been a year since the platform stepped into the blockchain space and since it's launch it has managed to successfully create a mark by offering exceptional services and products which are at par with the industry. Now, MetGain is organising its first anniversary celebrations in Thailand which will be one of the biggest events the crypto industry has ever seen.
Many industry experts are scheduled to visit the celebratory event including Dato Zahir fadil and Mohamad Aizit from Malaysia, Ziniya Sechin and Kevin O'Leary from Thailand, R.K. Reddy and Santosh P Nayak from India, Rini Putri, Yasim Rehayu and Koneya Binti from Indonesia, Rosiny Russal from Phillipines, Mizghao Lee and Pin Zoo Shew from China and Ramaarjuna Ratne from Srilanka. All eyes are on this event which will perhaps be one of the biggest we have seen in recent times.