From Van to Ferrari – The Amazing Success Story of an Israeli Entrepreneur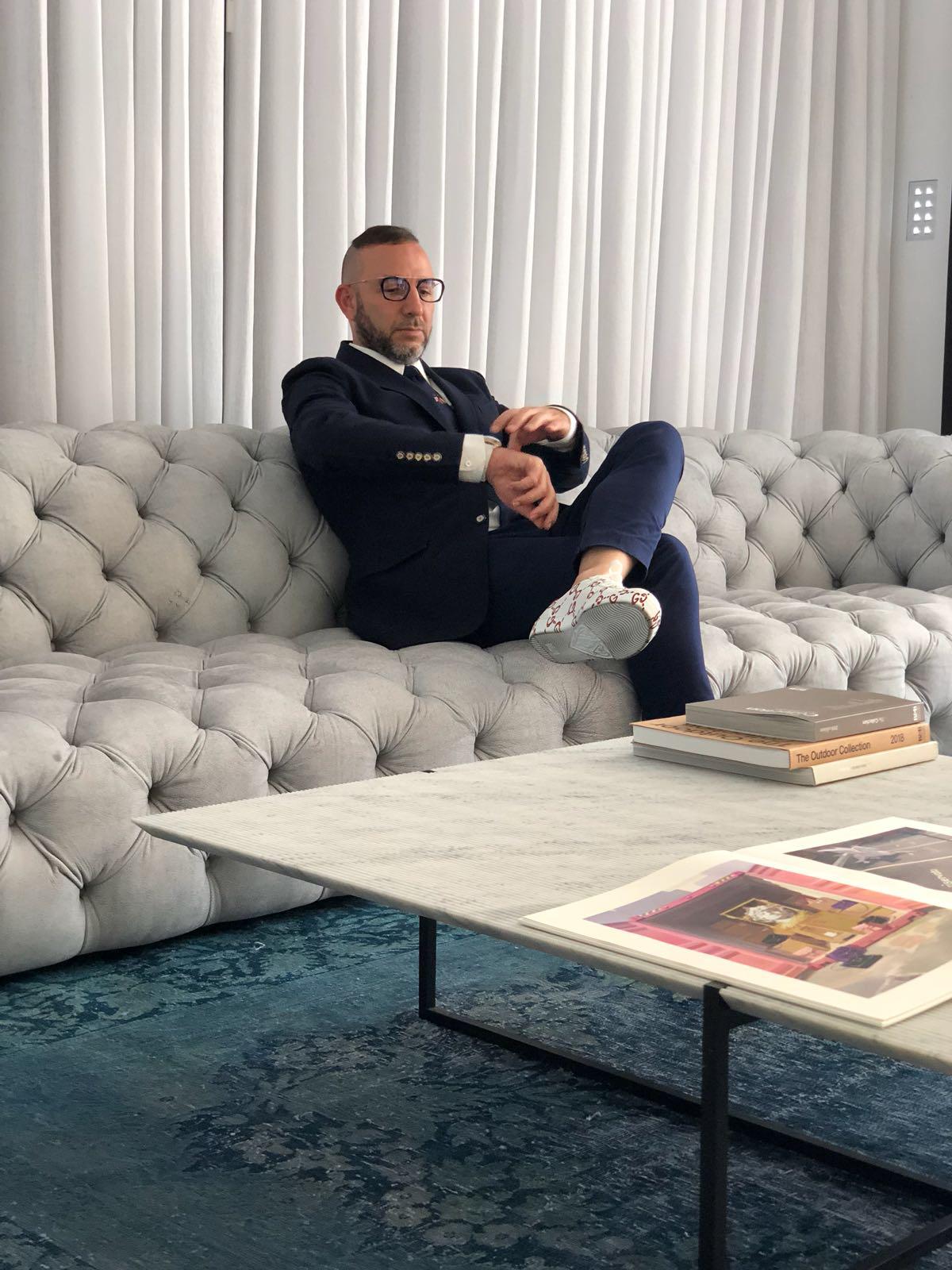 Israeli entrepreneur, Tony Levy, goes from living in a van to becoming a multimillionaire with a fleet of Ferraris
Tony Levy is a multimillionaire that seemingly defied all odds to become a successful investor and entrepreneur. Tony arrived in Japan at a relatively tender age, selling jewelry and pictures as he hustled to make ends meet. Twenty years of passionate entrepreneurship and Tony has become one of the leading names in the Israeli business environment, with a net worth of more than $25 million.
The popular grass to grace analogy is often seen as a fantasy as it rarely plays out in real life. However, history has revealed that quite a number of people have been able to rise from close to nothing to become a leading figure in their respective fields. This is the case of Tony Levy, dedicating more than two decades to pursuing his dream of living a life of choice and eventually achieving his goal.
After arriving in Japan, the young Tony worked for different businesses and factories, learning the ropes of entrepreneurship as he moved from one employer to the other. However, it did not take long for him to re-create his prowess as an entrepreneur, opening a shop, and growing the brand to become popular in Japan and the Asia region.
Attributing his success to sacrifice, persistence, and self-awareness, as well as focusing on a field and never settling for mediocrity, Tony is the epitome of success in all its spheres. Known as "the most successful Israeli businessman in Japan," Tony has received several accolades from different quarters.
Tony's love for cars is unwavering, with is fleet in the last 10 year since he start to buy and sell, including Ferrari Portofino-changing to the new Ferrari Rome, Ferrari superfast 812, Ordering Pista Spider and FS90, and an Abarth for daily use. He also has an amazing fleet in Japan, which includes Mercedes G Class AMG, Lamborghini Huracan Spyder, Lamborghini Aventador SVJ, Lamborghini Urus, Rolls Royce Dawn, and Bentley Continental GT.
Tony Levy's case is the classic case of grass to grace, from living a van to owning Ferraris. His love for automobiles and Ferrari, in particular, is obvious as he was selected from the official Ferrari in Italy as a Ferrari ambassador in Israel.
Currently, Tony is investing and enjoying his life, living for the present after living for the future from the age of 20 to 40.
Cobalt Advisors Complaints Already Starting For Debt Consolidation Loans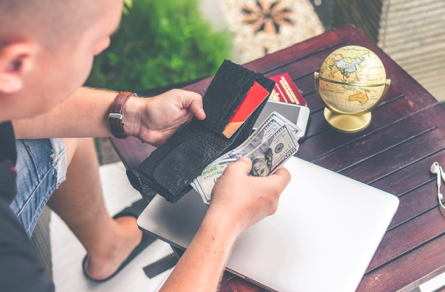 Cobalt Partners: Can You Trust Them?
Cobalt Advisors and Credit 9 have joined Saxton Associates and Hornet Partners in flooding the market with debt consolidation and personal loan offers in the mail. The problem is that the terms and conditions are at the very least confusing, and possibly even suspect. The interest rates are so low that you would have to have near-perfect credit to be approved for one of their offers. Best 2020 Reviews, the personal finance review site, has been following Carina Advisors (also known as Corey Advisors, Pennon Partners, Jayhawk Advisors, Clay Advisors, Colony Associates, and Pine Advisors, etc.).
Consolidation loan occurs when someone decides to pay off several smaller loans with a single larger loan. You are lumping together all your payments into a single large payment. One of the benefits of the larger loan is a lower interest rate than smaller loans.
Moreover, the term on the larger loan is often longer which can lower the amount the person has to pay every month.
Most creditors offer consolidation as an easy solution for debt problems. While a consolidation loan can make it easier to control your debt because you only have a single payment to remember, it doesn't address the main reasons why you got into the debt in the first place.
That being said, a consolidation debt is an efficient way to help you make short work of your debt and significantly improve your financial life. There are many kinds of consolidation loans for creditors to choose from. Make sure you select the right type of consideration loan for your particular financial situation.
Loan Consolidation for Students
Student loan consolidation is popular among students but it is important to have a college degree to qualify. The debtor can take all of their loans from previous years and consolidate them into a single loan. This will lock the interest rate to prevent it from rising over a long period of time. Moreover, student consolidation loans will stretch out over a longer time frame which will reduce the monthly payments, but it won't save you from having to pay the interest.
Since you won't be taking out any more student loans, this type of consolidation loan is a great option. Most people can only consolidate their federal loans, but this will make managing the loan much easier since they have to worry about a single payment every month.
If you want to learn more about the student consolidation loan, get in touch with the US Department of Education's Direct Loan Program. These entities will help you consolidate the loan and lock in a fixed interest rate. You may even seek a payment forgiveness program. The consolidation must be done through the Direct Loan Program to qualify for repayment benefits.
Unsecured Consolidation Loans
Unsecured consolidation loans are unsecured loans that are offered by banks and credit unions. They are also known as signature loans. The interest rates on unsecured loans are lower than the credit card's. Most people take out the loan for a certain period of time.
Despite its advantages, unsecured consolidation loans can offer a low-interest rate, but it may not be that great for many debtors. Moreover, it still doesn't address the main reason why most people got into this problem in the first place: a spending problem.
Without addressing this issue first, you may 'relapse' and rack up more credit card refinancing vs debt consolidation, not to mention the fact that you still owe payments on the consolidation loan. If you decide to go this route, you should stop the use of your credit cards entirely.
You may have received unsecured consolidation loan offers in the mail. But it is searching in more credible sources to see if you can qualify for a better loan. Apply at your credit union ort local bank in addition to the offers in your mail. It is worth reading online reviews of the loan and the creditor offering the consolidation loan.
Home Equity Loan (aka Second Mortgage)
This type of consolidation is a home equity loan or a second mortgage. This gives people the option of borrowing against their property (or their home) and utilize this money to pay off their debts on credit cards that may have been accrued.
Because the loan is secured against the equity in the home, this option provides you with the lowest interest rates but also increases your risk of losing your property if you fail to make the payments on time. At the end of the day, most people end up going back into debt out of force of habit in just a few years' time. Make sure to be weigh the pros and cons of this option before choosing it. 
If you are thinking about home equity loans, make sure to stop using your credit cards completely before you accrue further debt on them. It is worth your time to thoroughly research all the different banks and companies that offer home equity loans. As a general rule of thumb, you may qualify for lower interest rates if you go through your credit union or local bank. 
Is Consolidation Loan Going to Help Me Recover From Debt
While consolidation loan seems like a good option if you think about it, it is important to weigh all your options before signing up for it. As mentioned earlier in the article, most people are spendthrifts and end up back with crippling debt after having just paid their previous loan off. Using a consolidation loan requires discipline and access to a steady source of income.
This is a serious problem that can get even worse for you if you keep resorting to debt consolidation. In most cases, the best solution is to set up a personalized debt payment plan. This will help you identify your spending patterns and the complete breakdown of cash flow. A bird's eye view of your finances will help you turn your finances around and get the best possible results.
If as a last resort, you do decide to go down the consolidation loan route, make sure to do your research into all the creditors near you. Whenever possible, look for ways to minimize the interest on your loan and secure the longest pay off time.  Your goal should be to lower the interest rate to help you quickly pay off the loan without a hitch. 
Finally, there are many budgeting apps that let you take full control of your budget. They provide insights into your spending and let you keep your money situation under control.