SEO Expert Lance Bachmann on Entrepreneurship amidst the COVID-19 Crisis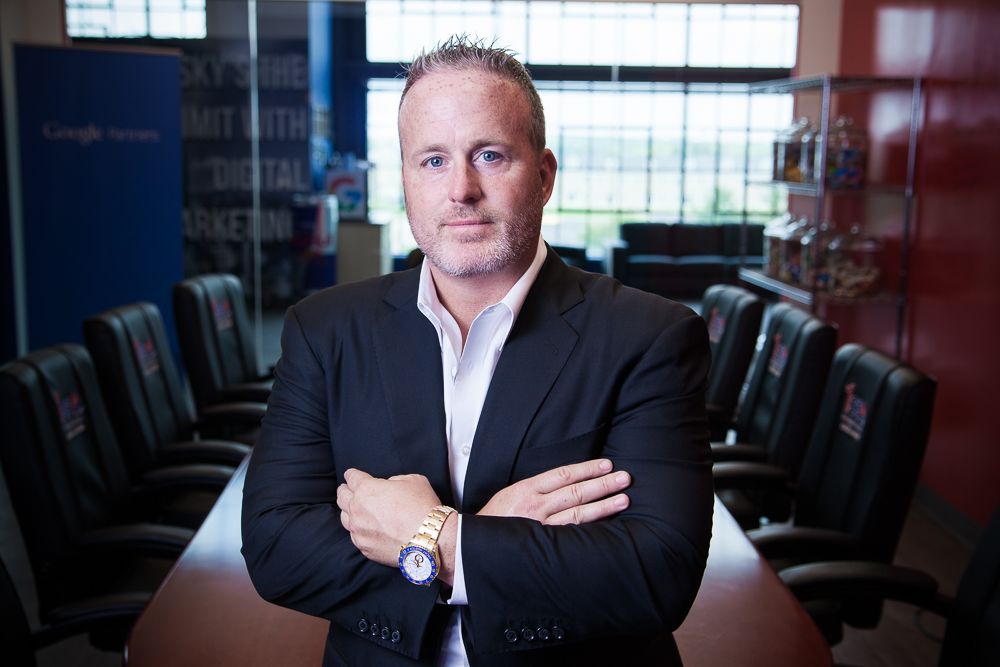 Entrepreneurship takes grit, whether it is in the easiest of times or the midst of a global crisis. It takes consistent hard work and dedication, which means that entrepreneurs are well-poised to handle the ups and downs of business that we are inevitably going to face due to the COVID-19 crisis. Undoubtedly these are unprecedented times, but if we continue to navigate these tumultuous waters with that same grit and determination, it took us to get our businesses off the ground we'll weather the storms with our companies intact. No one believes this more than Lance Bachmann entrepreneur and president of 1SEO Digital Agency.
L​ance Bachmann founded 1SEO to help both large and small businesses increase their online visibility through search engine optimization (SEO), pay-per-click advertising, website design, digital marketing, and social media optimization. He intrinsically understands the digital needs of businesses, helping them succeed in an online marketplace. "As the COVID-19 crisis disrupts our usual way of doing business, we are forced to look at digital marketing as not merely a part of our strategy but a part of our survival," explains Lance.
Innovation is Key
Entrepreneurs have been finding new and innovative ways to run their businesses and serve their clients through this shifting landscape, which has migrated many of our interactions onto online platforms. Physical contact might be limited, but the interactions are still the same. "Clients are expecting to see the same service they expect from your business but in a more accessible way, and that way right now is digital," states Lance. "Entrepreneurs have to pivot. They have to be quick thinking to ride the wave of COVID-19, and with tenacity, they will."
Robust Technology
"​This crisis came swiftly," says Lance. "One minute, we were reading about an unknown virus spreading throughout the world, and the next minute our states and businesses were being systematically shut down. What this proved to a lot of us is something a lot of us already knew, we always have to be prepared." That preparedness involves a robust digital technology as well as strategy so that businesses can continue to operate anytime and anywhere.
The Digital Curve
The COVID-19 crisis has proved that the future of business is digital, and entrepreneurs do not want to be left behind on the digital curve as our world rapidly changes. Headquartered in Bristol, PA, 1SEO has been strengthening the digital presence of businesses for over ten years. "We've seen a lot during our time in business, and COVID-19 has been pretty extreme," explains Lance. "But with the right mindset and the right tools, businesses will come out of this crisis stronger than they went in. I have no doubt."
[QUICK GUIDE] How Much Does Home Warranty Coverage Cost? | Total Home Protection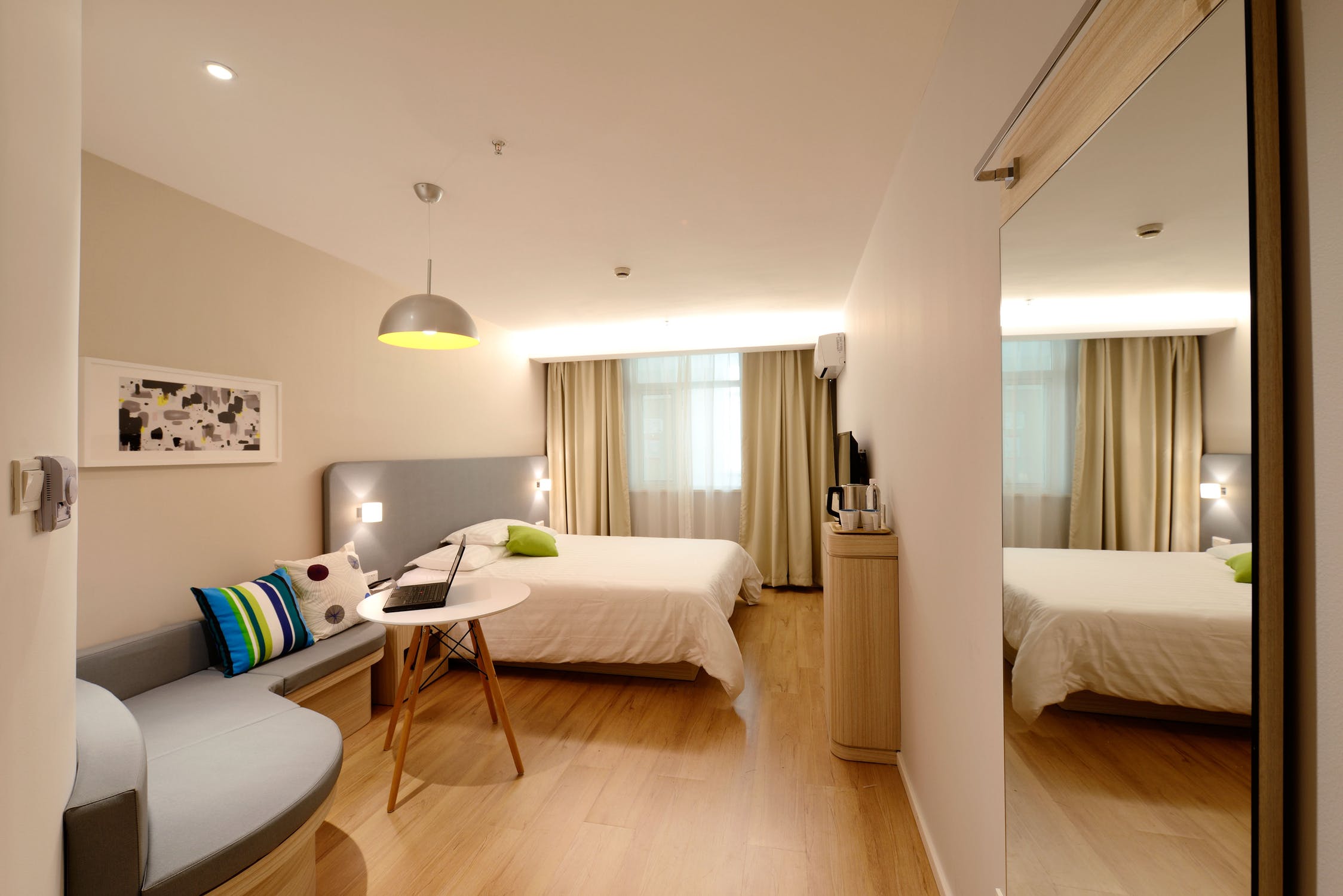 The average cost of home warranty coverage is between $300 to $600 per year, or $25 to $50 per month (Total Home Protection sits neatly inside this average with plans that range from $500-$599 annually.) Although, you are also required to pay an average of $75 per service call visit. Note, costs may vary based on where you live and the level of coverage you want to place on your home.
As a quick review, the standard fees are as follows:
Annual Payment:

$300 to $600 per year

Monthly Payment:

$25 to $50 per month

Service Call Fee:

$75 per service call visit
Depending on your annual coverage limits, you may also have to pay for repairs that exceed your maximum coverage for a select number of items in your contract. The cost of this will depend on your home warranty coverage company. More on this below:
What is Covered by a Home Warranty Policy?
Home warranty coverage comes in many forms. And home warranty companies offer multiple plans in order to provide their policyholders as much value as possible.
In the case of Total Home Protection (THP), for example, CEO David Seruya describes their coverage plans as follows: "We offer two home warranty plans: Gold Plan and Platinum Plan. Both cover essential home systems and appliances; although the Platinum Plan supplies more extensive services." THP's coverage also extends its warranty to cover items despite the item's age, make, or model, which means that they cover the cost of repair and replacements of all covered items, as long as the damages incurred are a result of natural wear and tear.
Is Home Warranty Coverage Worth the Cost?
To answer this question, let's discuss the cost of repairs and replacements without home warranty coverage, which we've broken down below:
Cost of Repairs:

The cost of repairing damaged items in your home without a home warranty will vary based on the item damaged. As an example, however, the average repair cost of a dishwasher is around $100 to $200. Not so terrible, as a whole. But then, let's look at the average repair cost of an air conditioner, which can cost up to $160 to $530!

Or, the cost of repairing a water heater, which averages at around $200 to $900

!
Handling one or two repairs per year for these appliances and home systems might not seem so bad for the short term. However, when you consider the average lifespan of these items—which is around 10-15 years each—you can start to see that there is definite value in having home warranty coverage. Especially for those with older homes or with more items to protect.
Cost of Replacements:

Borrowing from our previous examples: the average replacement cost of a Dishwasher is $300 to $600, replacing a water heater will take another $2,000 to $4,000, and

a replacement heating system will cost a whopping $3,000 to $5,000.
Replacements aren't required as often, of course. And, as mentioned, there are coverage limits that limit the amount of coverage you get per item, per year anyway. However, even when you consider these two factors, the value getting covered is clear when you compare the average cost of a home warranty ($500-$599 if you choose Total Home Protection) and the amount you'll have to pay to replace one of the bigger ticket items in your home.
Review: Should You Purchase Home Warranty Coverage?
In the end, we're left with one question: should you purchase home warranty coverage? Unfortunately, only you will be able to truly answer this. The average cost of a home warranty is $300-$600 per year, and that comes with more than $20,000 worth of coverage for your home per year.
Remember that, and then estimate the average cost of repairing or replacing the items in your home based on their average lifespan, and then compare that cost to the annual cost of home warranty coverage.
And, once you've got that all figured out, we recommend that you reach out to a home warranty provider like Total Home Protection, who can give you a personal quote on the best plan and the best coverage for you based on your budget and your home. They should be able to address any questions or concerns that you might have as well. And would be more than happy to help you through the process of understanding what exactly you're signing up for.