GearEye- The Best Gear Tracking System in 2022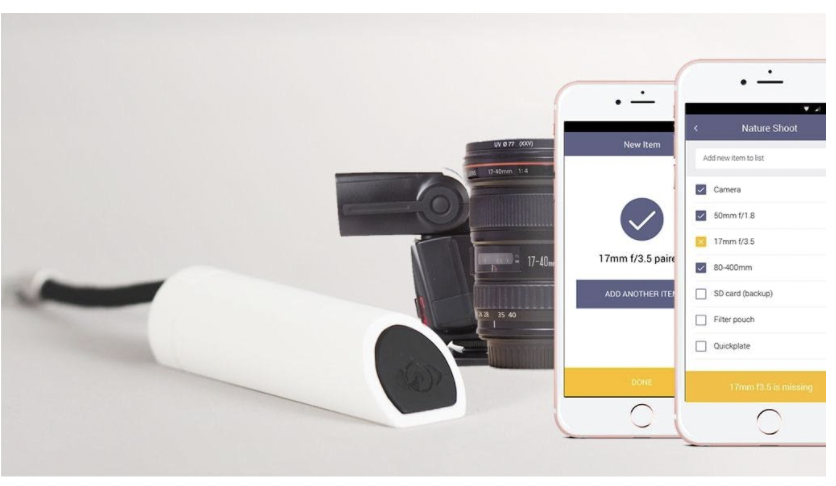 Do you work with equipment that may prove prone to misplacement and getting lost? You don't have to worry. What if I told you, you could have a system that tracks all your gears for you? This system will update you if you leave behind gear and still help you manage and plan your equipment before an important job.
If you work from home, too, you may understand the struggle that comes with losing your gear. Working from home makes our minds divided into various tasks, and if you don't get an assistant tool, it may prove very challenging. On the go, professionals also understand this so well. Nothing will disappoint you more than getting to your destination and realizing you left your gear behind.
This smart gear tracking system called GearEye will help you save your money to replace lost, forgotten or misplaced gear. You will also plan your next trip by planning and recording the gear you will need beforehand.
Product features you will find available in GearEye.
You need to include classic and highly rated product features to make a great working tool. GearEye will be no different. The founder of GearEye, CEO Julia Learner and her team did great work ensuring that this system came with nothing but the best. This gear tracking system has fundamental product features that define its uniqueness.
GearEye RFID sticker tags
When it comes to tracking, you will need an electronically designed sticker or tag that, when sensed, identifies a particular item. GearEye invested in their research and settled on RFID tags that got used on your gear. These tags don't use a battery, and they have a unique adhesive bond that sticks on your device for quite a long time. You may go for many years before replacing them.
You need to peel the sticker and stick it on your gear. This process proves to be a very simple step when installing your GearEye tracking system. The tag will help identify your gear and will be used to create a customized list of all your gears in the GearEye App.
The radio frequency identification (RFID) technology puts this tracking system ahead of the most available tracking alternatives. The tags get classified into two categories. One category contains stickers that will work will all gears except metallic gears. The other category has only metallic surface stickers. Depending on the material of your gear, GearEye will provide you with the best RFID sticker tags.
GearEye RFID dongle/scanner
If you have a trackable sticker, it goes without saying that you must have a scanner to scan the RFID sticker codes. The GearEye dongle helps identify, recognize, and track these stickers to track your device's location. Once you tag your gear, your next step will be to connect your scanner to the GearEye app and start tracking. It will be impossible to lose your gear once you have this dongle at your disposal. 
GearEye App
Have you used your phone to track your gear ever again? If not, GearEye brings you this noble chance. Once the GearEye App gets into your phone, you will only need to pair the phone with the dongle device. This connection works via Bluetooth connection. When the App finds the dongle, you start tracking and listing your essential equipment on the GearEye App customized lists.
Customizable GearEye Lists
When you pair your dongle to your phone's GearEye App, you get a unique chance to have all your gear in your phone. The App has customizable lists that will help you track your gear according to your specific events. These lists will help make locating specific gears for a particular task when you need it most.
How Does GearEye Track Your gear?
When a gear goes missing, the App notifies you. You may then prompt a search, and the App, in conjunction with the GearEye dongle, uses audio guidance to guide you in the gear location. The dongle and the App direct you using a beeping sound that intensifies as you approach the gear location. 
Once you find it, the App makes a tick signifying its availability. This accuracy means you will never leave behind any gear, no matter how busy you may get. For effective identification, let the App run in the background. You will leave and return with all your gears in place.
What are the advantages of using the GearEye smart gear tracking solution?
GearEye saves your time
Most professionals who prefer using GearEye find it very time-saving. This tracking system will help you find and locate hundreds of gears in seconds. If you were doing the tracking manually, you might end up spending a lot of your valuable time. Since time matters a lot when working, this system will help you manage your time wisely since you don't worry about losing your work items.
Lightweight hence portable
We often fail to track our gears in fear of getting a bulky tracking system. Imagine using a tracking system so bulky you will have to set it up in one place, yet your work involves moving around. It would prove very tiresome and worth getting dropped.
But with the GearEye tracking solution, things will get better and better. This tracking system comes with battery-free RFID stickers and a small-sized lightweight dongle. The only other thing you will need will be your phone. How portable do you find your entire tracking system now? With these devices, you will not get tired of moving, and the stickers stick on your gear. You will only need the dongle and your phone, making the system convenient for all mobile professionals.
Gives value for money
Nothing pisses most people off than a system that costs you a lot of money but ends up being inconveniencing and useless. With a budget of less than $300, you will get the best GearEye package for your equipment. 
The battery-free stickers will serve you for years, and you will have made more than ten times the profit of the cost you incurred in purchasing this tracking solution. We recommend its cost-effectiveness for anyone looking to stop spending money replacing lost gears. Some gears like lenses for professional photographers prove very costly. Track it all with GearEye.
Easy to use
Did you know that running the GearEye tracking system requires no tech knowledge? Once you have the stickers on your gears, you will only require your dongle and phone App to get going. The easy-to-use nature of this system makes it a preferred choice among many.
GearEye signals have a long reach
You will track up to 25 square meters guaranteeing that your gears will be within reach. This wide area coverage guarantees faster searching and tracking if you lose your gear.
Frequently Asked Questions
Which is the best gear tracking company?
Among most gear tracking companies, GearEye proves to make the list of the best out there.
How do I get the GearEye Kickstarter?
If you wish to try the GearEye Kickstarter, then check here.
How are the GearEye reviews?
Most people who have GearEye to track their gear and equipment have loved how the system operates. With a simple and easy-to-use gear tracking solution, they get to track hundreds of their gears within seconds.
Final Comments-GearEye smart gear tracking solution
If you need a tracking solution and are tired of buying new gear every time you lose one, then track them all with GearEye. You will see all your gears at the comfort of your phone and get a notification in case one goes outside the area coverage. 
You will also keep customizable lists of the gears you need at a specific working time. GearEye will make your profession the best, and you will enjoy working worry-free. 
Maveryx – The best automated software testing tool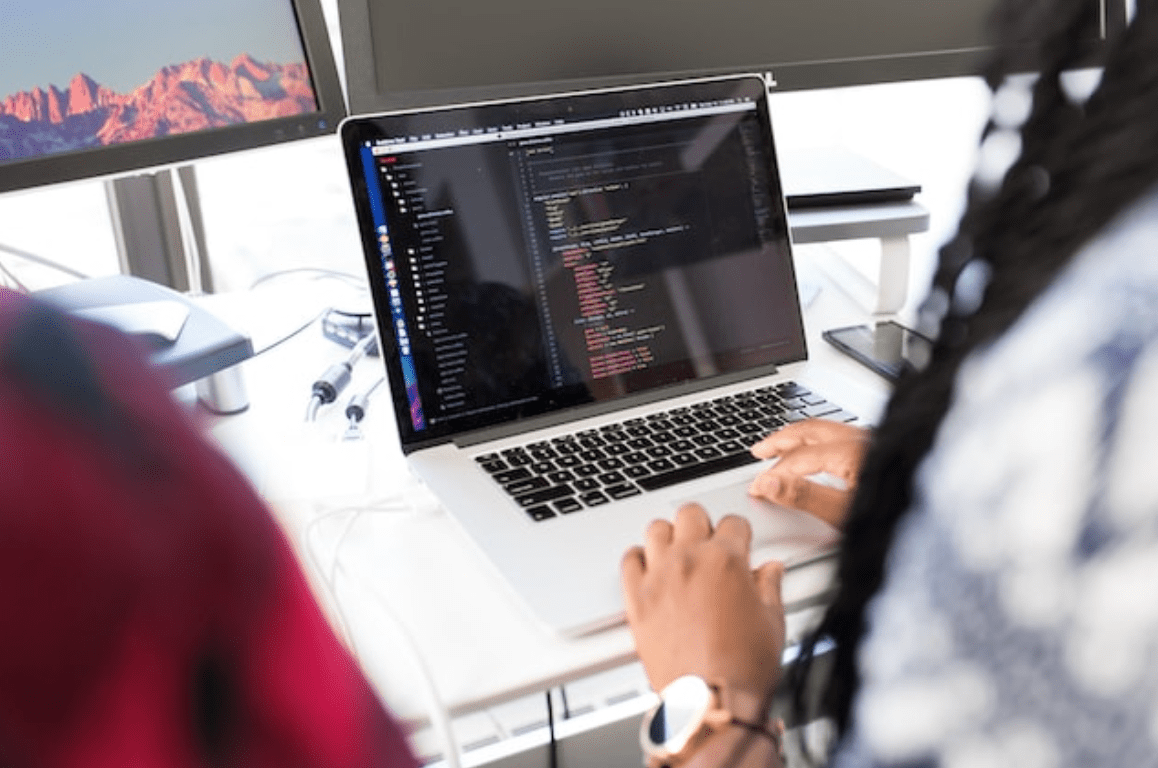 Which software, among the many available solutions, do you know will be the ideal fit for your company? Well then, let's just dive deep into it. Despite beginning in 2009 as an open-source initiative, Maveryx was created in 2012.
During a meeting in front of the "Castel dell'Ovo" and the "Island of Megaride," two of Naples' most emblematic sites, the concept for Maveryx emerged. This is the reason the project was originally going to be called "Megaride." The test automation tool was named "Maveryx," derived from the founders' terms when the first public version was prepared. The business was established with the same name, and its main office is still in front of the Island of Megaride.
The Maveryx automated software testing tool is a powerful, application-independent tool that can test any software. It is based on the Java platform and can test web applications, thick-client applications, and even mobile apps. The Maveryx automated software testing tool is unique because it does not require scripting or coding. This means that it is very user-friendly and can be used by anyone, even those with no coding experience. 
The Maveryx automated software testing tool offers functional UI, regression, data-driven, and codeless testing capabilities for various desktop and Web technologies. Its cutting-edge and intelligent technology examines the UI of the program while it is running, just like a senior tester would. Using Maveryx, you can automate early and reduce the time it takes to market without sacrificing quality.
Advanced functional and regression testing features from Maveryx make it possible for inexperienced and seasoned testers to create reliable automated tests for desktop and web apps. Maveryx enables you to design efficient and effective tests using either a traditional or agile approach, with or without coding. The clever object identification engine of Maveryx is its most significant breakthrough. Their instrument distinguishes itself from every other item on the market thanks to a technology focused on people's needs.
An engine for machine vision is Maveryx's key feature. It looks at the user interface throughout test execution and runtime to identify the items to test, even if those objects change between the time the test was written and when it is performed. The essential advantage is the ability to search for items within the Application Under Test (AUT) without specifying a search strategy. Maveryx does not require, Monitoring tools, GUI mapping, object/image archives, tracking systems, spy tools, or recordings. 
It's like having an experienced, seasoned tester set up and conduct all the tests you need to run on your behalf. The more labor you do for yourself, the quicker you can release software. The NO-CODE functionality is another fundamental component. This functionality allows functional rather than tech users without programming experience to write tests.
So, if you are looking for an automated software testing tool that is powerful yet easy to use, you should check out Maveryx. Maveryx automated software testing tool will save you a lot of time and effort. So why wait? Try out Maveryx today!