The Akyllers NFT: A Play-to-Earn-to-Learn Project With Exquisite Art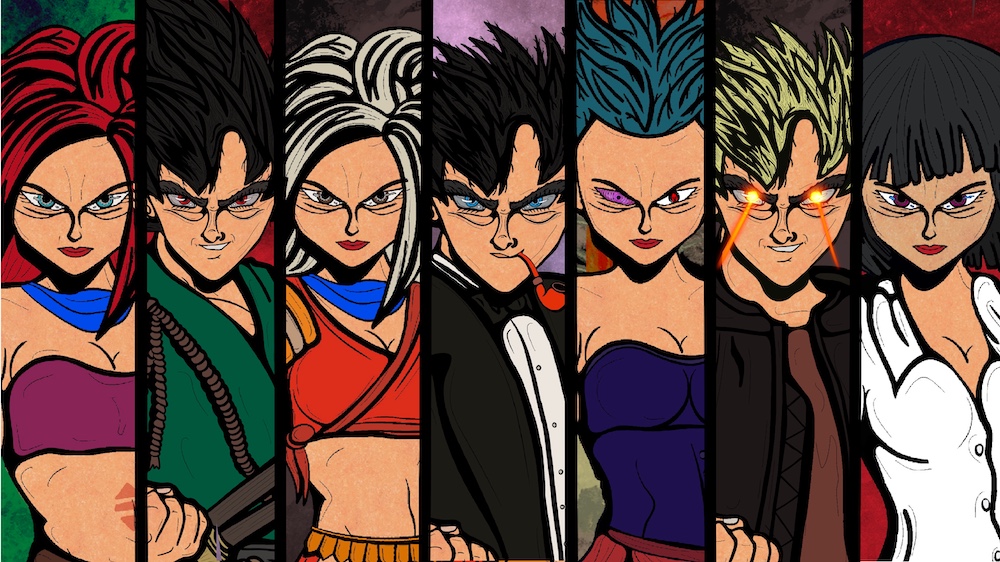 Akyllers is an NFT project on the Ethereum blockchain, founded by Rami Alame, co-founder of the hit project Metapreneurs which sold out for $6.6 million in primary sales alone.
Akyllers is the result of several years of dedicated work and research that has translated into a collection of art. A collection that captures the essence of art, in the truest sense of the word. Akyllers is redefining what art is in the NFT world!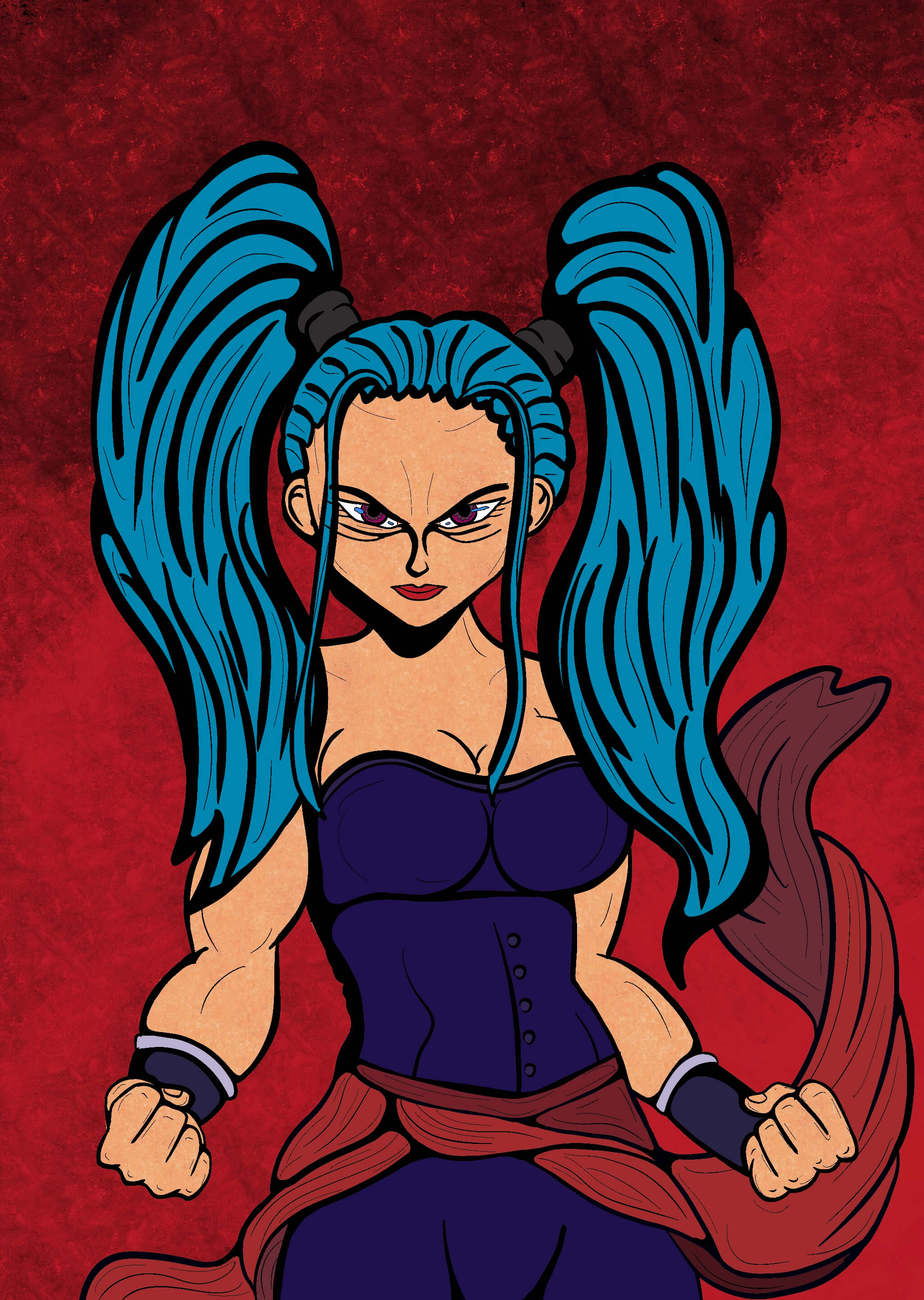 Akyllers is constituted of 4,444 collectible hand-drawn anime-inspired NFTs, created by internationally renowned artist Larissa. Larissa has exhibited her works in major cities such as New York, Dubai, and Monaco, and is now entering into the world of NFTs.
Each NFT will be signed by Larissa, making it a collectible piece of art. The drawings are inspired by several anime and manga comics, to which Larissa has added her own personal touch. "I love colors," says Larissa. "Even in my own previous artworks and collections, colors are always omnipresent. And not just a specific palette, no, but as many colors as I can possibly fit onto the piece! I believe that the interplay of different colors says a lot. It speaks not only about the emotions of the artist at the time of the creation of the piece, but also speaks to the emotions of the viewers of the art and elicits certain emotions within them!"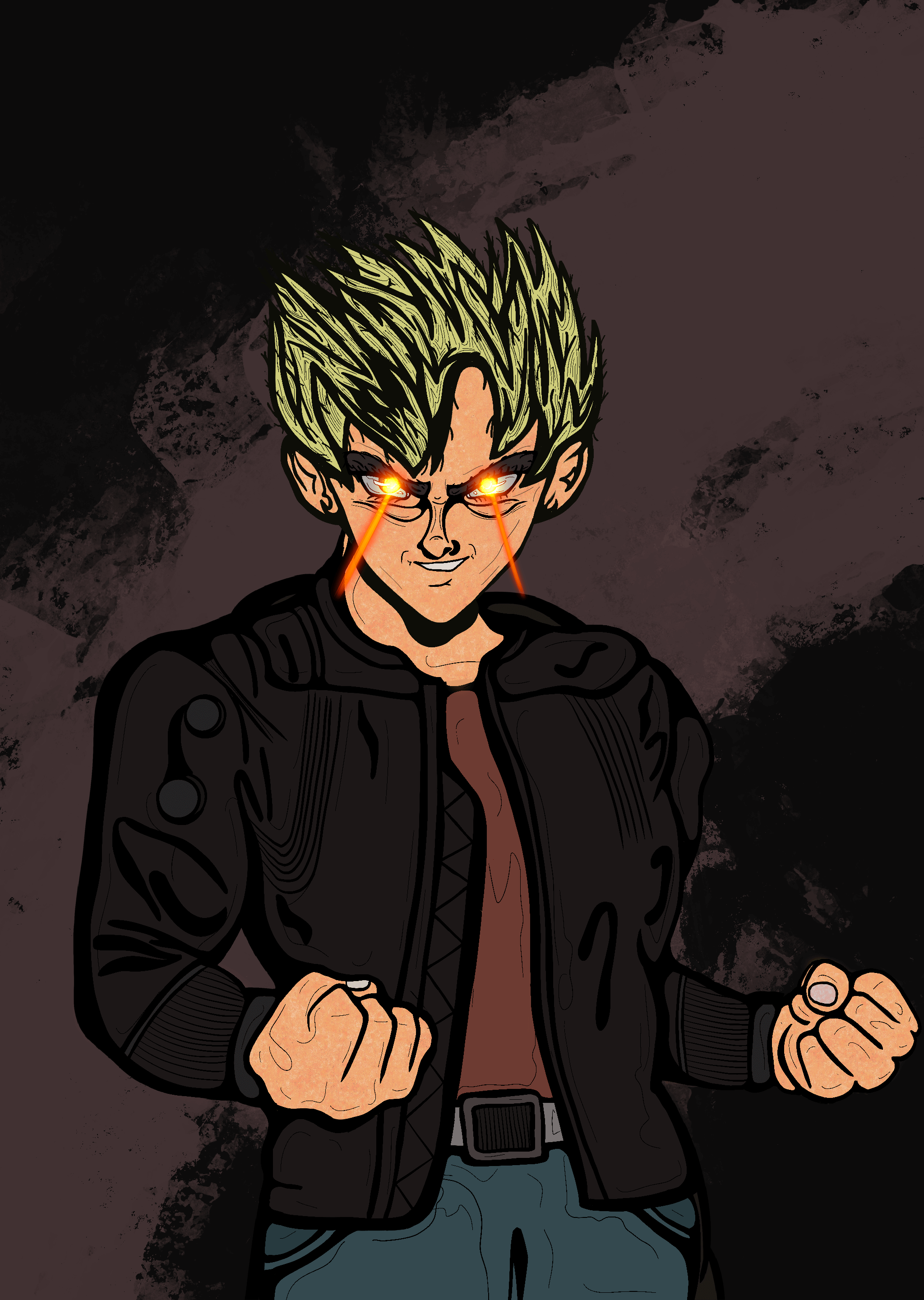 Larissa's goals for the artworks are focused on the excitement and satisfaction of potential holders. "I want holders, when they look at the art I've created, to say 'Wow, I have a real collectible and beautiful art piece on my hands!'", says Larissa. "Sure, others may get more excited about the technicalities and utilities behind the project, but we want Akyllers to know that this ticket to a more successful future they're buying, is in and of itself, a collectible, artistic, beautiful ticket to be cherished!"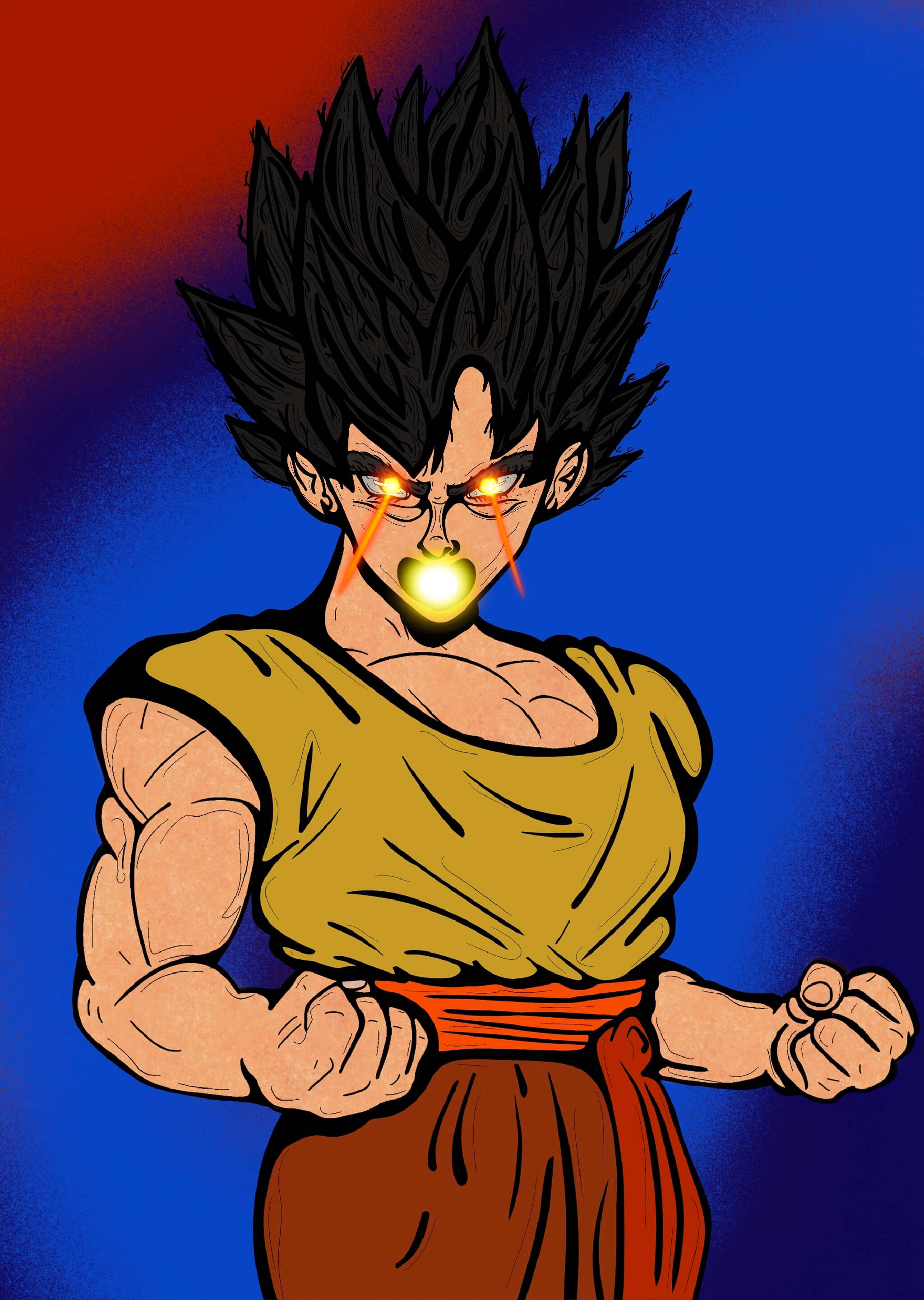 More info and news will be announced soon on the Akyllers social media platforms and website below.
Website: https://akyllers.com 
Instagram: https://www.instagram.com/the_akyllers/ 
Twitter: https://twitter.com/Akyllers 
Discord: https://lnkd.in/eCQyNvQ6
Instagram (Rami Alame): https://www.instagram.com/ramialame/ 
Twitter (Rami Alame): https://twitter.com/rami_alameh 
Mobile Commerce Trends: Do You Need a M-Commerce App in 2023?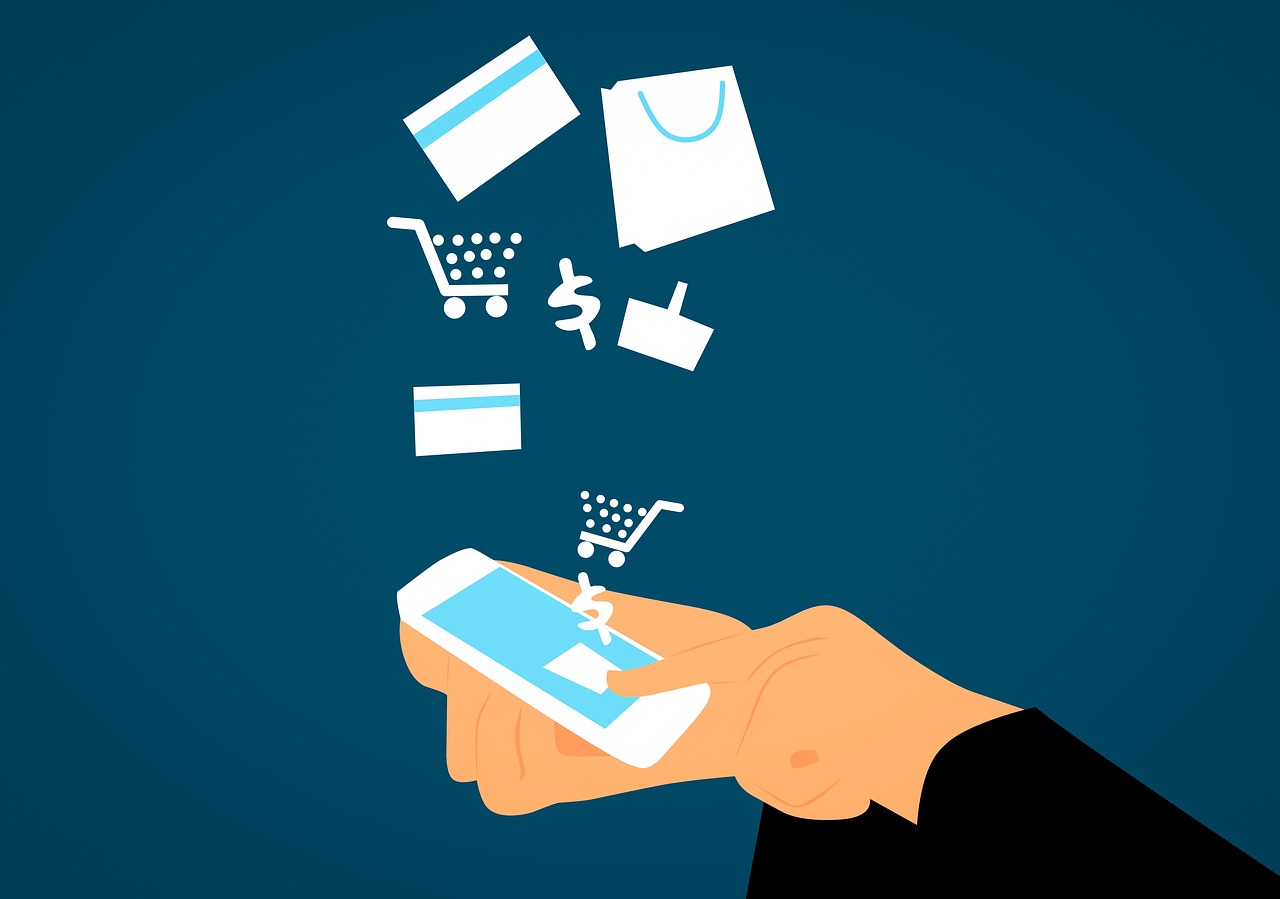 Twenty years ago, our parents could only dream of convenient shopping from any place they were with the help of a small device in their pocket. Today, dreams come true, and there is no surprise in getting clothes, groceries, or booking tickets via mobile phone. M-commerce is emerging as the friendliest shopping method through safer mobile payments, technological advancements, and the rise of specialized m-commerce apps. Let's dive deep.
What is M-Commerce?
Mobile commerce (m-commerce) refers to purchasing and selling goods and services via a mobile device, such as a smartphone or tablet. M-commerce has been increasing in recent years and is expected to grow in the coming years.
According to Statista, mobile e-commerce sales reached $2.2 trillion in 2023, accounting for 60% of all e-commerce sales worldwide. This share has steadily increased, from 56% in 2018 to an expected 62% in 2027.
Key m-commerce trends to watch in 2023 and beyond:
Increased mobile shopping: More and more people are shopping on their mobile devices. M-commerce will account for over half of all e-commerce sales by 2025.
Social commerce: Using social media platforms to buy and sell products and services. Social commerce is becoming increasingly popular, especially among younger consumers.
Voice shopping: Utilizing voice assistants like Siri and Alexa to buy and sell products and services. Voice shopping is still in its early stages of development. Still, it is expected to snowball in the coming years.
Shopping with Augmented reality (AR) and virtual reality (VR): these experiences allow consumers to try on clothes, furniture, and other products before buying them.

AR and VR shopping

are still in their early stages of development. Still, they have the potential to revolutionize the way people shop.
Contactless payments: Apple Pay and Google Pay allow consumers to receive goods and services without swiping or inserting their credit or debit cards. Contactless payments are becoming increasingly popular.
These are just a few vital m-commerce trends to watch in 2023 and beyond. As e-commerce grows, we expect even more innovative and exciting shopping experiences to emerge.
How to prepare for the future of m-commerce
If you are a business owner, there are some things you can do to prepare for the future of m-commerce and keep up with the trends:
1.   Make sure your website is mobile-friendly: Your website should be easy to navigate and use on mobile devices.
2.   Provide mobile payment options: Make it easy for customers to pay for their purchases on their mobile devices.
3.   Invest in social commerce: Use social media platforms to promote your products and services. Connect with customers and receive feedback.
4.   Accept contactless payments: Offer contactless payment options to your customers to make paying for their purchases easier.
By taking these steps, you can ensure that your company is well-positioned to succeed in the future of e-commerce.
Mobile app development in the era of m-commerce
There is no way of talking about m-commerce, not mentioning mobile app development. You use your smartphone to buy something online.
Mobile app development services are an array of services that help businesses to develop and launch mobile apps. The implementation areas may vary: healthcare, financial, agricultural, or construction mobile apps provide the best performance and encapsulate all the peculiarities of the domain.
Different types of mobile app development services are available, and the specific services that a business needs are determined by the size and complexity of the app, the target group, and the business's budget. However, some standard mobile app development services include:
Ideation and design: working with the customer to understand their business needs and goals and to develop a concept and design for the app.
Development: writing the code for the app and implementing the desired features and functionality.
Testing: examining the app to ensure it is bug-free and works as expected.
Deployment: Publish the app to the appropriate app stores. Apple App Store and Google Play are among the widely known.
Many mobile app development companies offer additional services such as maintenance & support, app marketing and promotion.
M-commerce pros and cons
There are a set of benefits and disadvantages to using mobile app development services. Let's take a look them.
Pros
Accessibility. M-commerce is democratizing online shopping by extending its reach to even remote areas. It makes online shopping more accessible and inclusive for everyone, regardless of location, and fosters economic growth in rural and underserved communities.
Reduced response rate. Mobile apps have a significant advantage over web browsers regarding response time. Mobile apps are created for specific devices and can use the device's hardware and software resources. As a result, mobile apps can perform tasks more quickly and efficiently than web browsers.
Social media integration. M-commerce also integrates with social media platforms like Instagram, TikTok, and Pinterest. It allows brands to foster deeper community ties and loyalty among consumers.
Cons
The culture of instant gratification. With features like one-click transactions and same-day or next-day delivery, consumers have come to expect immediate gratification. This can diminish the joy of anticipation traditionally associated with shopping and affect broader perspectives on patience in life.
Impulse purchasing. With our smartphones in our pockets, we can now browse and purchase products from anywhere, anytime. This convenience has led to a surge in impulsive buying decisions, as customers are constantly bombarded with targeted marketing messages and have access to a vast selection of products with just a few taps.
Challenge for local businesses. Online platforms like Amazon and Walmart offer many products and services at attractive pricing, making it difficult for small, locally-owned businesses to compete. M-commerce can also lead to customers sidelining neighborhood brick-and-mortar establishments in favor of the convenience and wide selection of online products.
Wrapping up
M-commerce is a steadily growing industry that has already reshaped online shopping. Such technologies as voice shopping, augmented reality, social commerce, and contactless payments will form the e-shopping future.
Mobile app development services can be valuable for businesses that want to develop and launch mobile apps. If you own an e-commerce business, ensuring your website and mobile app are upgraded for mobile shoppers is crucial. Using social commerce platforms to reach your target audience on their mobile devices would be best.