Most Noteworthy Advantages to Using Plastic Injection Molding for the Manufacturing of Parts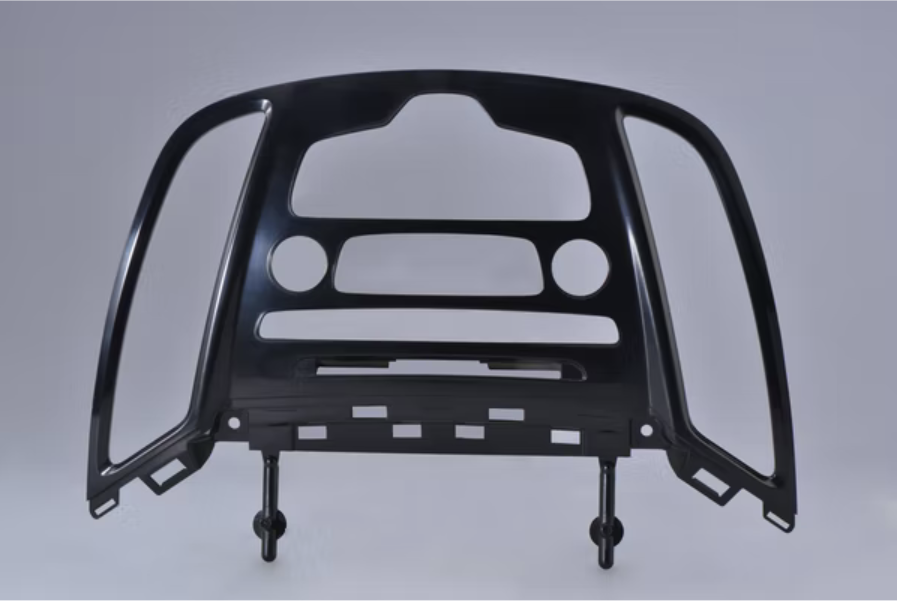 Injection molding is a manufacturing process that involves the production of parts by injecting molten material into a mold. This production method is popularly used in mass-production processes where the same part is made thousands of times in succession. How is it done? The mold is customized during tooling, which gives the shape of the part. As a result, it can create numerous identical and dimensionally consistent pieces, even on parts with complex designs. 
When used to mass fabricate plastic parts, the process is known as plastic injection molding. In this case, the process involves an injection of molten plastic material into the mold, which cools and solidifies to its final form. Plastic injection molding is ideal for manufacturing high volumes of plastic products, which serves many industries and individuals. 
Parts and products produced with this method are, for example, bottle caps, automotive parts and components, toys, one-piece chairs and small tables, mechanical parts, and many other plastic products. 
But let's take a closer look at the advantages of this type of production.
#1 Ability to produce detailed and complex parts with high precision
Injection molding is excellent for manufacturing highly complex and detailed plastic parts in large volumes with nearly no deviation. That is because it easily integrates with computer-aided design. Hence, it relies on comprehensive data collection and analysis techniques at the center of scientific molding and the engineers trained in the process. 
Furthermore, plastic injection molding allows you to incorporate more features at minimal tolerances than other methods. Injection molders can complete designs accurately to within +/- .001 inches. These measurements are possible and are also repeatable across production runs and equipment.
#2 Efficiency and speed
Injection molding has a high production output rate, is cost-effective, and fast, making it the most efficient form of molding. Cycle times during this process that can be as low as 10 seconds, combined with the high quality of molds, mean a lot of products within a limited time frame. 
That implies that this method generates excellent profit margins. In addition, implementing techniques like greater upfront focus on design to minimize problems later on and incorporating value-added services to combine production process steps can streamline time and cost burdens.
#3 Strenght and stability
Today's lightweight thermoplastics can resist even the harshest conditions, and for constructing complex injection-molded applications, there are many engineered materials to choose from. Furthermore, the plastic injection molding process uses filters to reduce the density of plastic that adds strength and stability to the molded part. 
High-performance blends and hybrids can also be formulated to meet particular part requirements and characteristics. Naturally, a proper balance of design considerations and material selection, based on the set conditions for the end product, helps additionally address the need for strength and stability.
#4 High-output production and consistency 
High-output production of complex plastic parts demands a consistent, repeatable process to achieve designs with tight tolerances. Injection molding can produce numerous identical parts with consistent form and dimensions because it repeatedly uses the same mold for each piece. This advantage is essential when product consistency and part reliability in high volume production is required.
#5 Great flexibility 
Injection molding offers excellent flexibility:
There are many materials nowadays in polymers, as there are many plastic resins. Moreover, injection molding can simultaneously use multiple types of plastics. 

It allows for custom color choices thanks to the multiple coloring techniques that are available for adding shades the plastics, 

With plastic injection molding processes, multiple finish appearances like smooth surface finish, matte, or even unique textures. 

Can meet specific project requirements. 
#6 Waste reduction
Plastic pollution worldwide has gone up to a severe level. As a result, industrial manufacturing processes must secure that they go hand in hand with today's environmental considerations. In this direction, plastic injection molding uses only the required plastics during the production process and does not leave substantial waste. Hence it produces much less waste than traditional techniques, such as, for example, the conventional machines that cut plastic pieces from larger blocks. 
#7 Lower labor costs
The ability to produce parts in bulk with minimal time and high output ratio makes injection molding a highly efficient process in terms of cost. In addition, the molding equipment requires minimal supervision because the process is entirely automated, so it streamlines labor costs and dramatically reduces the risk of rework caused by part defects or human error, ultimately saving money. 
Conclusion
To truly benefit plastic injection molding, manufacturers must look for quality materials and experienced custom injection molders that know how to maximize efficiency and overcome any design or process issues. Having the best equipment, materials, and know-how ultimately makes a difference in the costs and final quality.
Global Crypto Market Cap Threatens to Break Below Current 2022 Lows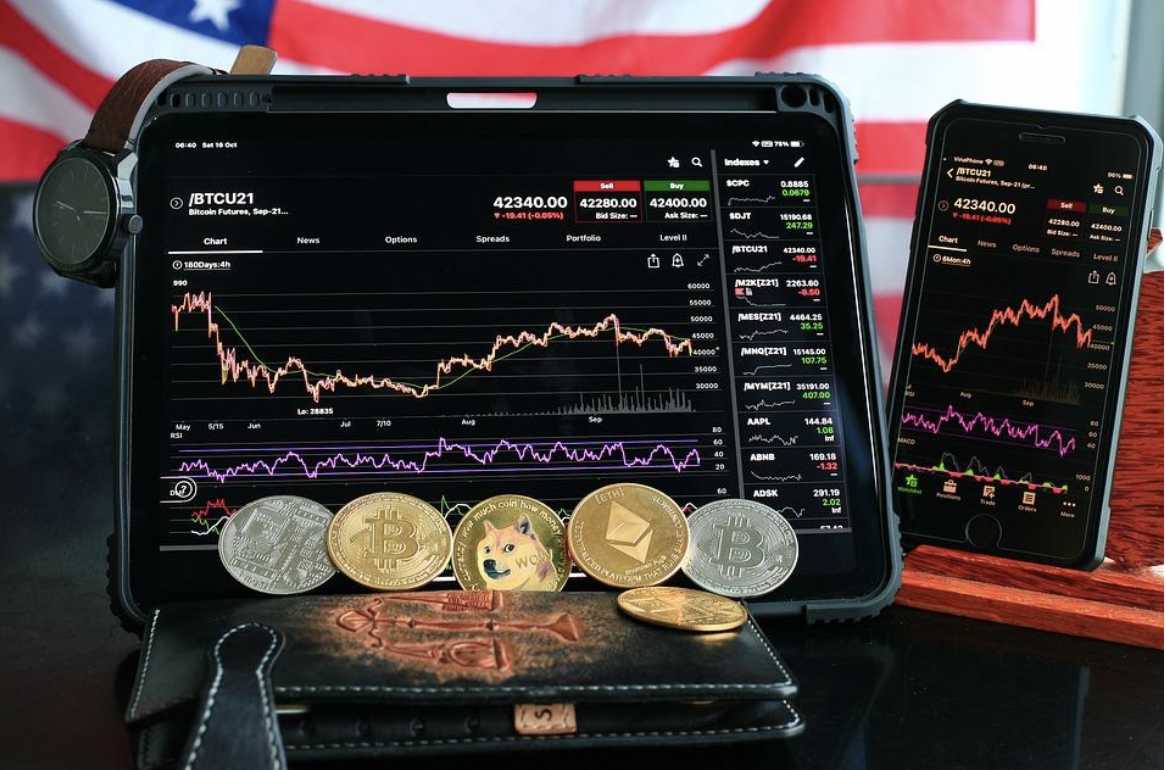 The global cryptocurrency market capitalization topped during the first half of November 2021, and since then it has been on a one-way ride towards the downside. With the entire market currently trading at approximately 35% below all-time highs, many traders are now wondering whether the sellers are already exhausted, meaning that an upward shift is due in the near future, or whether the bear market still has room to go. 
In such a challenging environment, trading or investing in crypto is tricky, making it difficult for traders/investors to time the market correctly, and spot key support/resistance areas on the chart. All of the variables that drove valuations higher between 2020-2021 (fiscal/monetary stimulus, weaker fiat currencies, and appetite for riskier assets) have reversed, leaving bulls stumbling for the exit. 
Bitcoin weakens below $40k 
Speaking of Bitcoin, the $38,000 area is regarded as key support, which might be one of the reasons why the price is still trading around it. The late-March 2022 rally failed to gather pace and now BTC finds itself trading close to the yearly lows. 
Things are not looking encouraging, not just because Bitcoin lost 40% from its peak, but also based on the market share. During broad crypto selling, the BTC market dominance increased in past cycles. It doesn't seem to be the case now, as the figure has stabilized around 42% since mid-2021. Investors want to keep a diversified exposure even during a downturn, and this is a clear signal that Bitcoin's safe-haven status is weakening. 
Major altcoins not showing signs of strength
Anyone who is just beginning to learn how to trade cryptocurrencies should know that this is an environment where caution is advised. Bitcoin aside, things are not looking very good for the altcoins sector as well. Based on the opening price at the beginning of 2022, Ethereum is down 24%, Binance Coin -26% and other tokens such as Solana are posting losses above 50%. 
There this might not be the time for buy and hold, considering that valuations might be even more attractive in the future. It is possible, however, to take advantage of what retail brokerages are offering in terms of crypto trading benefits. With derivatives based on cryptocurrencies, short-selling is a viable option, making it possible to take advantage of bearish conditions. 
Inflation and broad risk appetite
Rising inflation around the world set a chain of events in motion, and these events are clearly not in favor of crypto bulls. Central banks are forced to step in and normalize monetary policies in developed countries, for price increases to diminish towards their target of around 2%. 
Additionally, fiscal spending is taking a few steps back, as governments need to pay higher interest on new debt or refinancing operations. During a time of rising prices, private and institutional investors need to make concessions and prioritize spending. 
In such an environment, the interest in volatile assets such as crypto is very low, which explains the lack of momentum. For the time being, global capitalization is trading around $1.72 trillion and threatens to break below the 2022 low of $1.64 trillion. Until the global economy receives a new round of stimulus, there appears to be little hope for a strong bounce back to a bull run.