Get To Know The Mastermind Author Behind The Fantasy World of Twisted Fairy Tells: The Untold Truths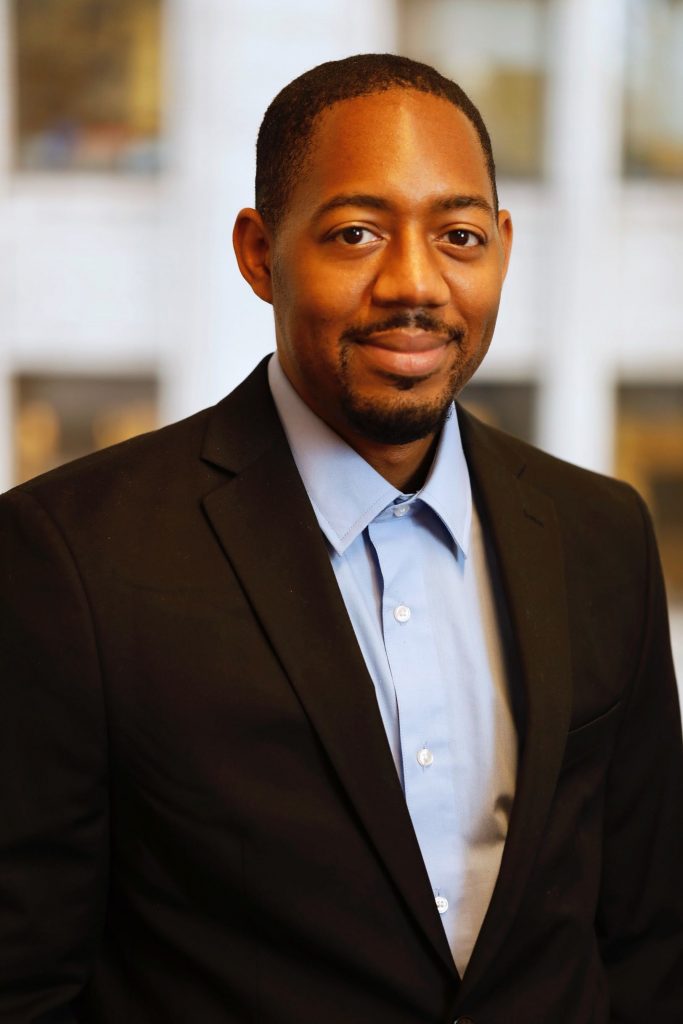 "The Three Little Pigs", "Goldilocks And The Three Bears", and "Little Red Riding Hood" make up some of the dozens of fairy tale classics we were told when we were children. But if we were to take a closer look at some of these magical tales, we'd realize that their original versions are far more twisted than the ones we recognize in the movies and children's books today. We sat down with William Moore, the author of the fiction novel Twisted Fairy Tells: The Untold Truths, to discuss the centuries-old history of these tales and how he's incorporated them into a new fantasy world with a dark & twisted reality that's ideal for an adult reader.
Q: Tell us a little bit about Twisted Fairy Tells: The Untold Truths.
Moore: [The book] is narrated by Charles Wellington; also known as the Keeper of Tales. He is handed down an old, mystical scroll that appears to have nothing on it, until he realizes it works off of magic. Eventually, he figures out the scroll contains secret stories of some of the classic fairy tales we know from our childhoods, like Red Riding Hood and Rapunzel. But in this world, they consist of a twisted alternate reality.
Q: Do the stories in the book match up to the original tales from the 1600-1800s?
Moore: Yes and no. I did incorporate specific names, dates, and places that are in line with the originals, some of which are far older than the 1600s. I encourage the reader to fact-check them because they took me forever to research. But the series of "twisted tales", along with the origins and backgrounds of each character, are my creation.
Q; Speaking of research, how long did it take you to find all the information necessary to write the novel?
Moore: It took about seven months of deep research for the entirety of the book. I knew most of the classic fairy tale stories everyone else knew, but researching the originals served as inspiration for me to create the perfect twist. I read thousands and thousands of articles that mostly contained speculated information. It's impossible to know the exact accuracies of the original stories because they were created so long ago, but for the most part, you begin to understand the specific elements of the events that took place.
Q: So, all of these tales are based on true stories?
Moore: Some of them are said to be based off of historic events, but there are obviously some elements that are exaggerated. No one knows for sure. All I know is that the real stories are really, really, really dark, and they are very far from the stories Disney and the Grimm brothers have put out.
Q: Where'd you get the idea to write Twisted Fairy Tells: The Untold Truths?
Moore: One of my good friends, Carlos Lopez, is an artist and a painter. He was working on some contemporary pieces that incorporated twisted versions of classic fairy tales, and he invited me over to look at some of the ones he had finished. When I saw them, I was floored. They were incredible. They inspired me to start thinking of the story behind each painting, and I thought, 'how cool would it be to write a creepy version of all the fairy tales from my childhood?' I told him about my idea and he told me it was worth a shot. So I went home and wrote my first remixed story about Santa Claus. The book started from there.
Q: How long did it take you to write the whole thing?
Moore: It took me about a month and a half to finish writing, not including the research portion.
Q: How did you finish it so quickly?
Moore: The book pretty much wrote itself. The scenes played out in my head and I would write what I saw as it was happening. The characters did whatever they wanted in my head. I was just a spectator.
Q: Is your process usually like that when you're writing?
Moore: Yes, most of the time. I don't have to do too much for it to start pouring out. I just blast music– not to listen to but to help me zone out– and I start writing.
Q: Did you go through a long editing process?
Moore: Not at all, actually. No edits were made to the storyline after I completed the book. I trusted the process wholeheartedly and it ended up making perfect sense in the end. The only edits were for grammatical and stylistic purposes.
Q: Who is considered the ideal reader for this novel?
Moore: Well, I didn't have anyone in particular in mind. I wrote it so that a reader of any age could enjoy it. But I guess it's mostly intended for ages 14-25. Essentially, older audiences.
Q: What was the hardest part about the writing process?
Moore: The research was, by far. It took up a lot of time and a lot of reading. There were so many details that went into the novel. It was fun, but there were a lot of sleepless nights.
Q: What would your ideal success entail regarding the launch of the series?
Moore: I'm a big cosplay fan, so my long-term goal is for the series to take part in a big cosplay conference. You know, like the Comic Cons events. I want the readers to want to get familiar with the characters and the fantasy world even after they're done reading.
Q: When does the book come out?
Moore: The first part is available now, and Part Two will be releasing in October.
Q: Is there anything else you'd like to share with your future readers?
Moore: My writing is my ability to share the experiences in my head and some of the things I've lived through with some of my readers. It is my escape. I am so grateful for the opportunity to be able to do that. And I just hope other people will enjoy it as much as I did writing it for them. There is so much yet to come.
You can find Twisted Fairy Tells: The Untold Truths on Amazon.com and other online retailers.
Douglas Eugene Noll – A walk through his publications and their achievements made so far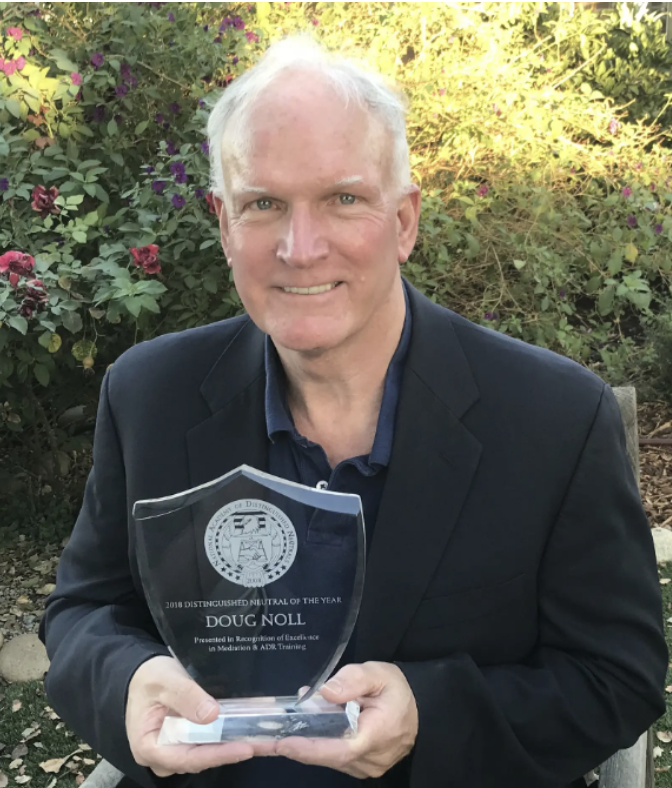 Every author has a different story, but they have one thing in common – they all overcome great obstacles and hardships. Plenty of famous writers had impairments yet found enormous success in their lives. It goes without saying that the best art comes out of the worst adversities. When physical and mental activity is hindered by sickness, creative activity thrives. Many renowned authors, writers, and poets bear witness to this decision. One such example is Doulas Eugene Noll. The author of De-Escalate: How to Calm an Angry Person in 90 Seconds or Less was born with multiple severe impairments. 
His calling is to serve humankind, and he does so on numerous levels. He is a best-selling author, educator, and trainer. He is an accomplished mediator. Noll's job takes him from international work to assisting people in resolving highly vexing interpersonal and ideological problems. 
Noll has penned four books, and his latest book De-Escalate: How to Calm an Angry Person in 90 Seconds or Less, was a best-seller on amazon and was published in four different languages. It also won the Book Excellence Award in 2017. The book teaches the readers how to calm an angry or upset person of any age while remaining centered and calm. In addition, Noll, in his book, has also highlighted ways to calm oneself down swiftly and efficiently. Noll is a lawyer turned peacemaker born near-blind and with club feet. He is the creator of several online courses that teach his innovative de-escalation skills.
It was in the year 2000 that he realized that the courtroom was not where he belonged. As a result, he embarked on a journey as a peacemaker and mediator after leaving a successful trial practice. Noll has stressed in his book what he has implemented in real life. He has taught in some of California's most violent men's and women's prisons with substantial outcomes. Noll held workshops for groups who wished to bring something positive into their communities. 
He named that workshop after his book as De-escalation training workshops, where participants learned how to calm an angry person in 90 seconds or less. The training workshop was a perfect way for churches and faith communities to express one's religious and spiritual beliefs in a practice that brings peace under challenging situations. Throughout ten weeks, the participants begin to master the skills and change their way of looking at the world through the lens of positivity. 
In addition to De-Escalate, Noll has published three other books named Peacemaking: practicing at the intersection of law and human conflict, Sex, politics, & religion at the office: the new competitive advantage, and Elusive peace: how modern diplomatic strategies could better resolve world conflicts. Each book brought an impact of its own and earned recognition. 
His journey as a lawyer
In 1977, Noll began his legal career as a clerk for the Honorable George Hopper before being admitted to the California Bar in December of the same year. As an associate, he joined Fullerton, Lang, Richert & Patch, a Fresno law firm located in Fullerton, in 1978. He tried his first legal case in 1978 and went on to practice law as a civil trial lawyer for the next 22 years, working on over 75 trials.
Douglas Noll contributed to the legal profession by assisting students in achieving success via education and teaching. Throughout his career, he worked as an instructor in various positions at numerous institutes. Noll was a member of the American Institute of Mediation's core faculty and the Straus Institute's Professional Skills Development program's summer faculty.
In a nutshell, Noll's entire life has seen him reinvent himself taking different routes but with the same vision in mind: To bring peace to the communities. He illustrates that being born with impairments is not our choice, but not allowing them on the way to the top is entirely our choice. 
His dedication to disclosing the world through a lens of positivity led him to create Prison in Peace, where he transforms murderers into peacemakers. He stresses that the power of mediation cannot be overlooked. Noll is now an award-winning author, teacher, trainer, and skilled mediator.