Get To Know The Mastermind Author Behind The Fantasy World of Twisted Fairy Tells: The Untold Truths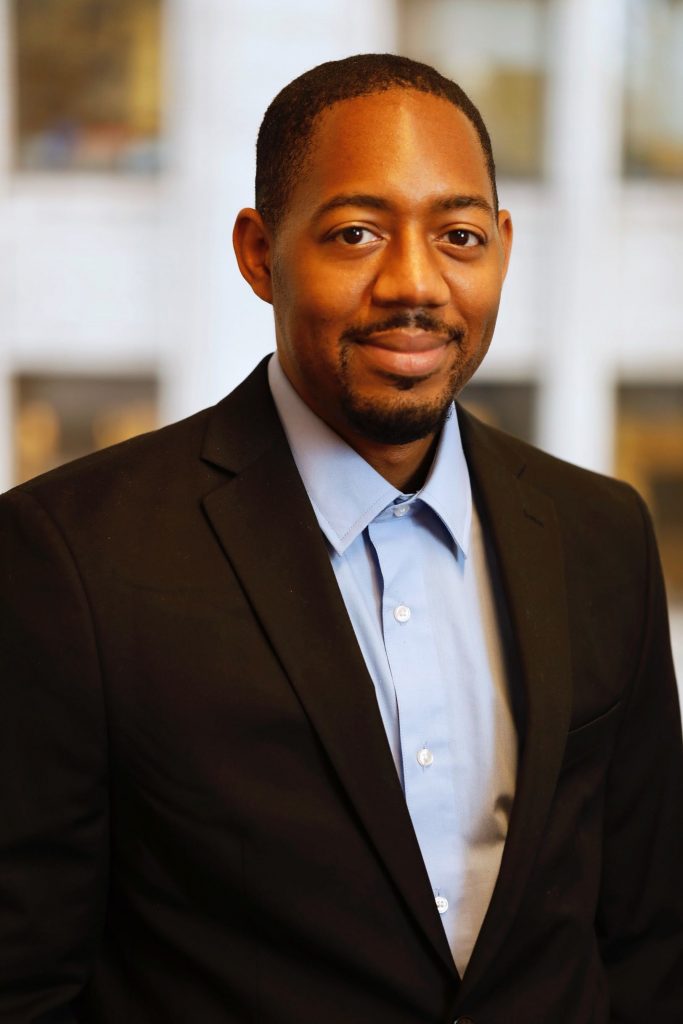 "The Three Little Pigs", "Goldilocks And The Three Bears", and "Little Red Riding Hood" make up some of the dozens of fairy tale classics we were told when we were children. But if we were to take a closer look at some of these magical tales, we'd realize that their original versions are far more twisted than the ones we recognize in the movies and children's books today. We sat down with William Moore, the author of the fiction novel Twisted Fairy Tells: The Untold Truths, to discuss the centuries-old history of these tales and how he's incorporated them into a new fantasy world with a dark & twisted reality that's ideal for an adult reader.
Q: Tell us a little bit about Twisted Fairy Tells: The Untold Truths.
Moore: [The book] is narrated by Charles Wellington; also known as the Keeper of Tales. He is handed down an old, mystical scroll that appears to have nothing on it, until he realizes it works off of magic. Eventually, he figures out the scroll contains secret stories of some of the classic fairy tales we know from our childhoods, like Red Riding Hood and Rapunzel. But in this world, they consist of a twisted alternate reality.
Q: Do the stories in the book match up to the original tales from the 1600-1800s?
Moore: Yes and no. I did incorporate specific names, dates, and places that are in line with the originals, some of which are far older than the 1600s. I encourage the reader to fact-check them because they took me forever to research. But the series of "twisted tales", along with the origins and backgrounds of each character, are my creation.
Q; Speaking of research, how long did it take you to find all the information necessary to write the novel?
Moore: It took about seven months of deep research for the entirety of the book. I knew most of the classic fairy tale stories everyone else knew, but researching the originals served as inspiration for me to create the perfect twist. I read thousands and thousands of articles that mostly contained speculated information. It's impossible to know the exact accuracies of the original stories because they were created so long ago, but for the most part, you begin to understand the specific elements of the events that took place.
Q: So, all of these tales are based on true stories?
Moore: Some of them are said to be based off of historic events, but there are obviously some elements that are exaggerated. No one knows for sure. All I know is that the real stories are really, really, really dark, and they are very far from the stories Disney and the Grimm brothers have put out.
Q: Where'd you get the idea to write Twisted Fairy Tells: The Untold Truths?
Moore: One of my good friends, Carlos Lopez, is an artist and a painter. He was working on some contemporary pieces that incorporated twisted versions of classic fairy tales, and he invited me over to look at some of the ones he had finished. When I saw them, I was floored. They were incredible. They inspired me to start thinking of the story behind each painting, and I thought, 'how cool would it be to write a creepy version of all the fairy tales from my childhood?' I told him about my idea and he told me it was worth a shot. So I went home and wrote my first remixed story about Santa Claus. The book started from there.
Q: How long did it take you to write the whole thing?
Moore: It took me about a month and a half to finish writing, not including the research portion.
Q: How did you finish it so quickly?
Moore: The book pretty much wrote itself. The scenes played out in my head and I would write what I saw as it was happening. The characters did whatever they wanted in my head. I was just a spectator.
Q: Is your process usually like that when you're writing?
Moore: Yes, most of the time. I don't have to do too much for it to start pouring out. I just blast music– not to listen to but to help me zone out– and I start writing.
Q: Did you go through a long editing process?
Moore: Not at all, actually. No edits were made to the storyline after I completed the book. I trusted the process wholeheartedly and it ended up making perfect sense in the end. The only edits were for grammatical and stylistic purposes.
Q: Who is considered the ideal reader for this novel?
Moore: Well, I didn't have anyone in particular in mind. I wrote it so that a reader of any age could enjoy it. But I guess it's mostly intended for ages 14-25. Essentially, older audiences.
Q: What was the hardest part about the writing process?
Moore: The research was, by far. It took up a lot of time and a lot of reading. There were so many details that went into the novel. It was fun, but there were a lot of sleepless nights.
Q: What would your ideal success entail regarding the launch of the series?
Moore: I'm a big cosplay fan, so my long-term goal is for the series to take part in a big cosplay conference. You know, like the Comic Cons events. I want the readers to want to get familiar with the characters and the fantasy world even after they're done reading.
Q: When does the book come out?
Moore: The first part is available now, and Part Two will be releasing in October.
Q: Is there anything else you'd like to share with your future readers?
Moore: My writing is my ability to share the experiences in my head and some of the things I've lived through with some of my readers. It is my escape. I am so grateful for the opportunity to be able to do that. And I just hope other people will enjoy it as much as I did writing it for them. There is so much yet to come.
You can find Twisted Fairy Tells: The Untold Truths on Amazon.com and other online retailers.
Healthy Home Upgrades That Won't Break the Bank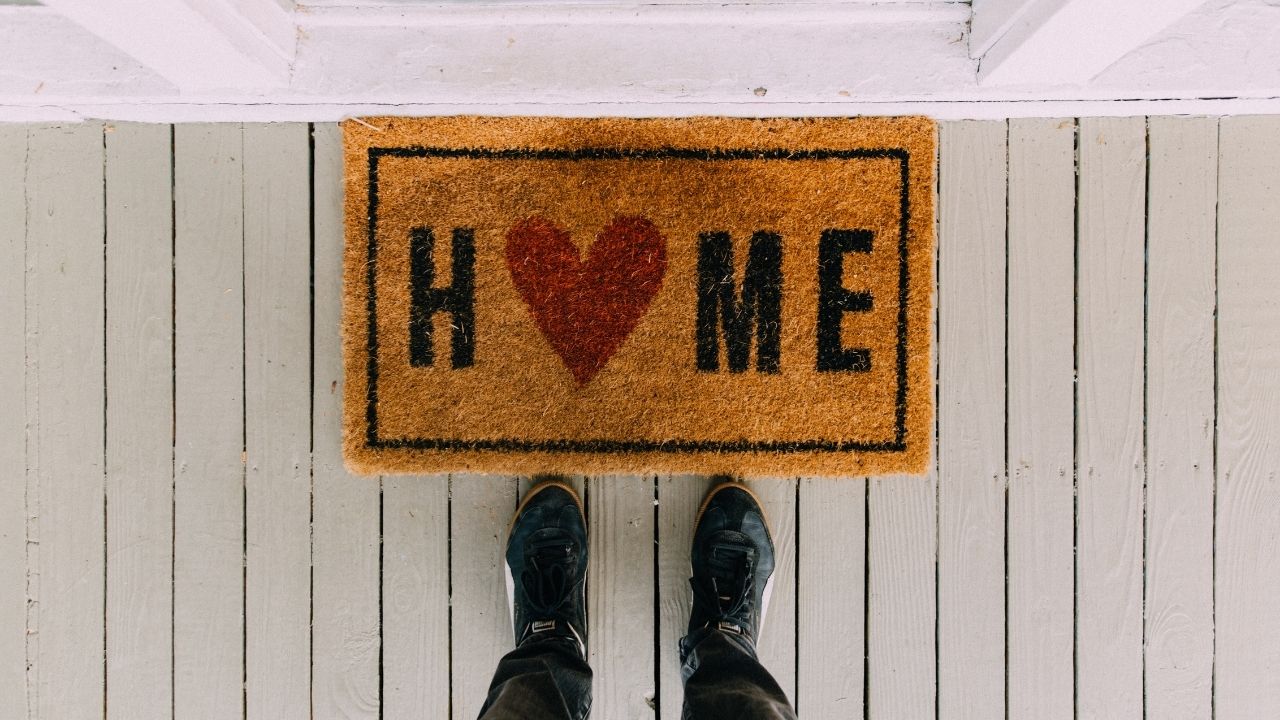 Health and happiness go hand in hand, when you invest in your wellbeing, you open the door to endless benefits, from reduced stress to better resiliency, and even increased productivity. While committing to regular exercise and ensuring you get checkups is important, there are also ways you can improve your health by making changes at home. Today, we're going to look at some of the home upgrades you can consider if you want to enhance your lifestyle, improve your health, and even potentially improve your home's value. 
Invest in New Kitchen Technology
Your kitchen is a crucial tool in your quest for better health. It's where you'll prepare healthier, nutritious meals to match your diet requirements, and even pursue positive hobbies. Some kitchen upgrades, like motion sensor faucets can significantly improve the value of your home too. Others are great for simply improving your health in a variety of ways. An intelligent oven hood can help to remove unwanted contaminants from your kitchen while you cook. Smart kitchen gadgets, such as air fryers, can cook your favorite foods without infusing them with additional fat, helping you to lose weight, and save time on cooking.
Consider a Home Lift
Sometimes, the best way to invest in better health is to think about the future. If you want to stay in your home for as long as possible, purchasing a home lift is a great way to ensure you can still navigate the various floors of your house easily, even when your mobility begins to dwindle. 
Home lifts can also be extremely useful when you're still young, making it easy to move things around your home (like heavy boxes), without risk. These days, the cost of a home lift in the UK can be much lower than you'd think, and there are many styles and designs to choose from. Plus, installing one of these lifts will help to give you an edge in the real estate market when you decide to sell your home. 
Improve Your Air Quality
Few things are more important to your quality of life than good air quality. Unfortunately, most of us don't realize just how many contaminants and dangerous fumes we're exposed to every day. Simple changes, like choosing non-toxic and sustainable cleaning products can make a huge difference, but you're more likely to see major results with a significant upgrade. Installing an air filtration system in your home, or a dehumidifier will help to banish various allergens and unwanted substances from the air, so you and your family can breathe a little easier. You can even consider installing your own HEPA filtered heating and cooling system. 
Healthy Lives Start at Home
While there are plenty of ways to invest in your health and wellbeing from exercising more frequently, to meditating, seeking out counselling, or even changing your diet, it pays to start close to home. If you're thinking of upgrading your property anyway, or you want to live a more luxurious lifestyle, consider the strategies above to boost your home's value and your health.