Get To Know The Mastermind Author Behind The Fantasy World of Twisted Fairy Tells: The Untold Truths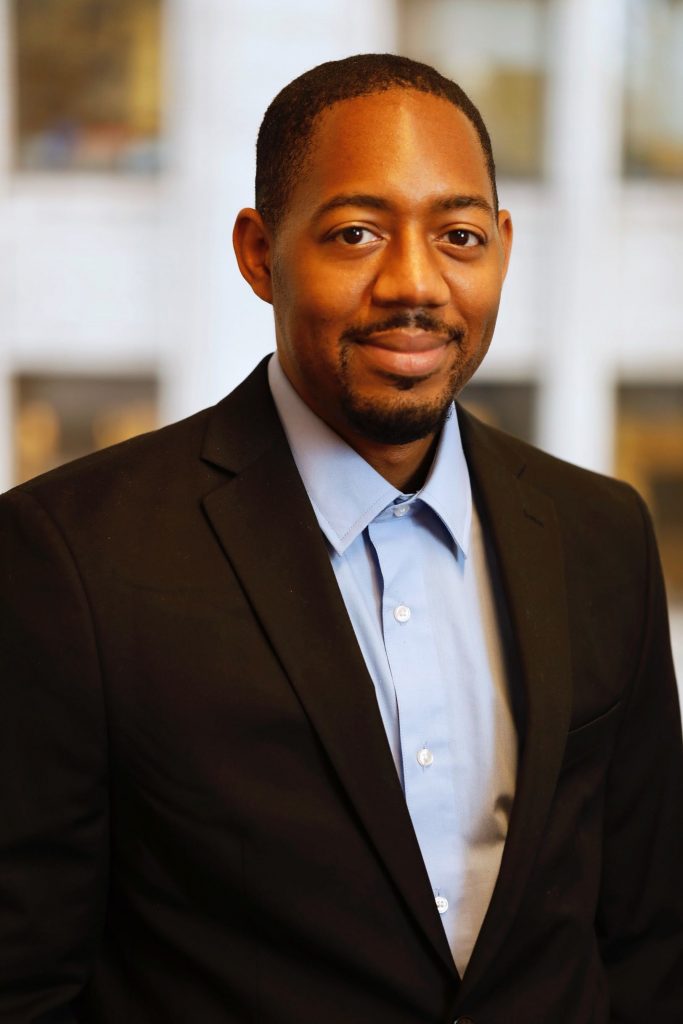 "The Three Little Pigs", "Goldilocks And The Three Bears", and "Little Red Riding Hood" make up some of the dozens of fairy tale classics we were told when we were children. But if we were to take a closer look at some of these magical tales, we'd realize that their original versions are far more twisted than the ones we recognize in the movies and children's books today. We sat down with William Moore, the author of the fiction novel Twisted Fairy Tells: The Untold Truths, to discuss the centuries-old history of these tales and how he's incorporated them into a new fantasy world with a dark & twisted reality that's ideal for an adult reader.
Q: Tell us a little bit about Twisted Fairy Tells: The Untold Truths.
Moore: [The book] is narrated by Charles Wellington; also known as the Keeper of Tales. He is handed down an old, mystical scroll that appears to have nothing on it, until he realizes it works off of magic. Eventually, he figures out the scroll contains secret stories of some of the classic fairy tales we know from our childhoods, like Red Riding Hood and Rapunzel. But in this world, they consist of a twisted alternate reality.
Q: Do the stories in the book match up to the original tales from the 1600-1800s?
Moore: Yes and no. I did incorporate specific names, dates, and places that are in line with the originals, some of which are far older than the 1600s. I encourage the reader to fact-check them because they took me forever to research. But the series of "twisted tales", along with the origins and backgrounds of each character, are my creation.
Q; Speaking of research, how long did it take you to find all the information necessary to write the novel?
Moore: It took about seven months of deep research for the entirety of the book. I knew most of the classic fairy tale stories everyone else knew, but researching the originals served as inspiration for me to create the perfect twist. I read thousands and thousands of articles that mostly contained speculated information. It's impossible to know the exact accuracies of the original stories because they were created so long ago, but for the most part, you begin to understand the specific elements of the events that took place.
Q: So, all of these tales are based on true stories?
Moore: Some of them are said to be based off of historic events, but there are obviously some elements that are exaggerated. No one knows for sure. All I know is that the real stories are really, really, really dark, and they are very far from the stories Disney and the Grimm brothers have put out.
Q: Where'd you get the idea to write Twisted Fairy Tells: The Untold Truths?
Moore: One of my good friends, Carlos Lopez, is an artist and a painter. He was working on some contemporary pieces that incorporated twisted versions of classic fairy tales, and he invited me over to look at some of the ones he had finished. When I saw them, I was floored. They were incredible. They inspired me to start thinking of the story behind each painting, and I thought, 'how cool would it be to write a creepy version of all the fairy tales from my childhood?' I told him about my idea and he told me it was worth a shot. So I went home and wrote my first remixed story about Santa Claus. The book started from there.
Q: How long did it take you to write the whole thing?
Moore: It took me about a month and a half to finish writing, not including the research portion.
Q: How did you finish it so quickly?
Moore: The book pretty much wrote itself. The scenes played out in my head and I would write what I saw as it was happening. The characters did whatever they wanted in my head. I was just a spectator.
Q: Is your process usually like that when you're writing?
Moore: Yes, most of the time. I don't have to do too much for it to start pouring out. I just blast music– not to listen to but to help me zone out– and I start writing.
Q: Did you go through a long editing process?
Moore: Not at all, actually. No edits were made to the storyline after I completed the book. I trusted the process wholeheartedly and it ended up making perfect sense in the end. The only edits were for grammatical and stylistic purposes.
Q: Who is considered the ideal reader for this novel?
Moore: Well, I didn't have anyone in particular in mind. I wrote it so that a reader of any age could enjoy it. But I guess it's mostly intended for ages 14-25. Essentially, older audiences.
Q: What was the hardest part about the writing process?
Moore: The research was, by far. It took up a lot of time and a lot of reading. There were so many details that went into the novel. It was fun, but there were a lot of sleepless nights.
Q: What would your ideal success entail regarding the launch of the series?
Moore: I'm a big cosplay fan, so my long-term goal is for the series to take part in a big cosplay conference. You know, like the Comic Cons events. I want the readers to want to get familiar with the characters and the fantasy world even after they're done reading.
Q: When does the book come out?
Moore: The first part is available now, and Part Two will be releasing in October.
Q: Is there anything else you'd like to share with your future readers?
Moore: My writing is my ability to share the experiences in my head and some of the things I've lived through with some of my readers. It is my escape. I am so grateful for the opportunity to be able to do that. And I just hope other people will enjoy it as much as I did writing it for them. There is so much yet to come.
You can find Twisted Fairy Tells: The Untold Truths on Amazon.com and other online retailers.
Courage the hallmark of Raja Syn's career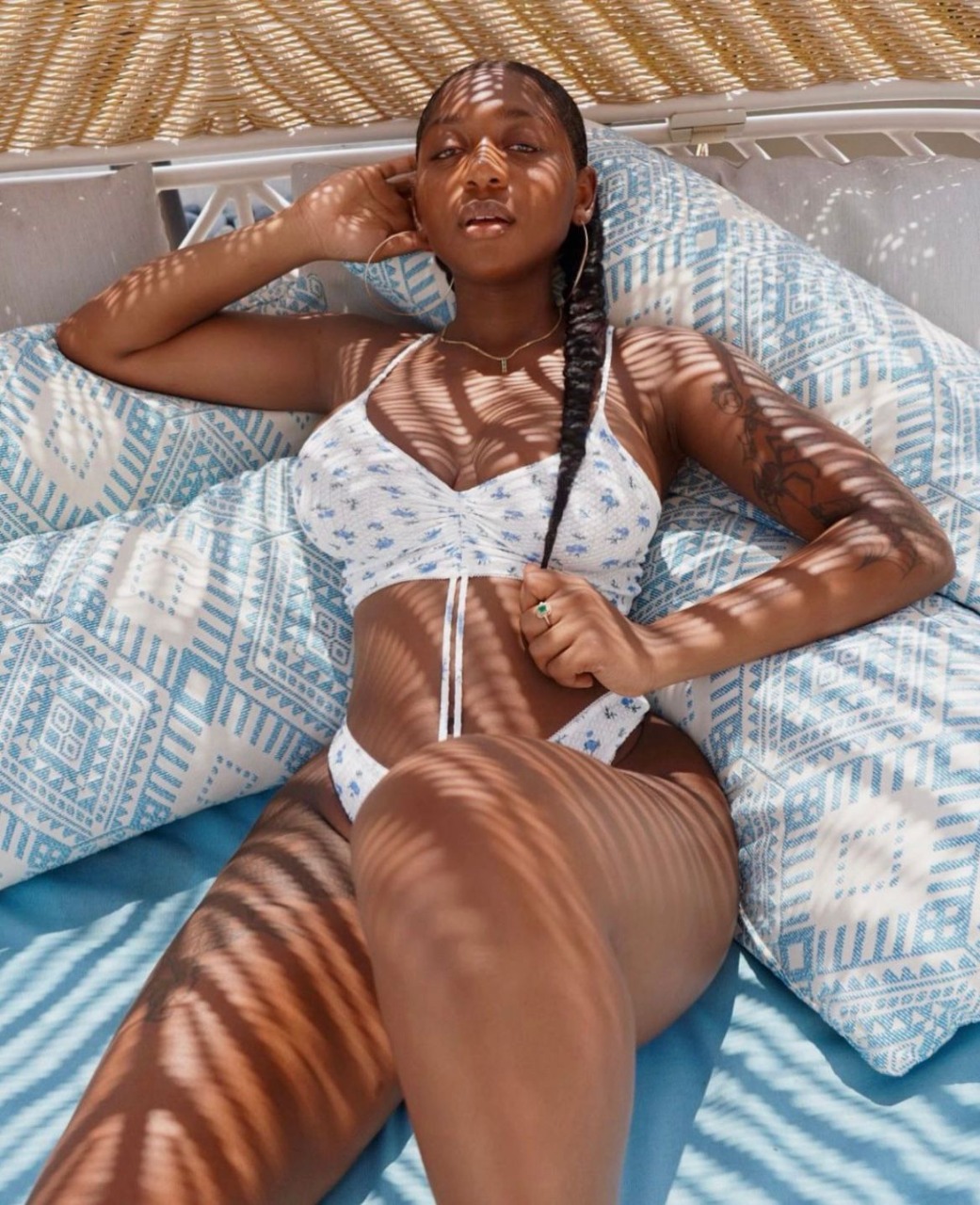 Raja Syn is a strong, courageous woman, and that has helped her launch what is certain to be an interesting career in the entertainment industry.
The Jamaican-born beauty had been told for years that she would be an excellent model given her hard-won curves and naturally-gorgeous genetics.
"Everyone always said I should model, but getting signed with an agency seemed impossible to me," she said.
But still, that didn't mean there wasn't a place for Raja to make a name for herself.
After she read the book "Rich Dad Poor Dad," which inspired her to seek out her own wealth – she knew exactly where she could find it.
"I turned to Instagram to build my brand. It has been the best thing I've ever did since," she added.
Path charted early
Raja was 17 (she graduated from high school a year early) when she moved to California after a semester of college didn't spark her interest as much as she'd hoped.
"I realized school wasn't my calling," said Raja, who has planned to major in foreign language with an emphasis in Chinese.
Instead, she decided the entertainment industry was where she would make a name for herself.
"'Rich Dad Poor Dad' changed my whole idea of life," Raja said. "In that same month I took influencing seriously. Instagram was where I started. From a year of having my Instagram my account reached 300,000 followers. I've gained lots of support from other influencers and celebrities as well."
She has done it all from Atlanta, a bustling entertainment city that better suits her as well as her brand.
"I moved to Atlanta for a fresh start after realizing Atlanta is the best place to start a career in the entertainment industry as a black girl," she said. (Raja joins a wealth of other celebs that have made the southern city their home.)
Bigger, better dreams
And while her Instagram and other influencer accounts are thriving, Raja continues to consider other opportunities in the industry to keep things fresh.
"I currently do paid photo shoots, music videos, Instagram influencing, Onlyfans, and crypto trading," she said. "I aspire to be a tv personality with my own show. I plan on writing my own book soon. I can sing, too, but I'm not really focused on a music career. It might happen. Right now, I'm just moving wherever the universe takes me."
The loyal fan base she's amassed so far – luring them in with sexy photos and steamy video shoots – will absolutely be along for the ride.
For more information on Raja Syn, check out her Instagram – @rajasyn.