Get To Know The Mastermind Author Behind The Fantasy World of Twisted Fairy Tells: The Untold Truths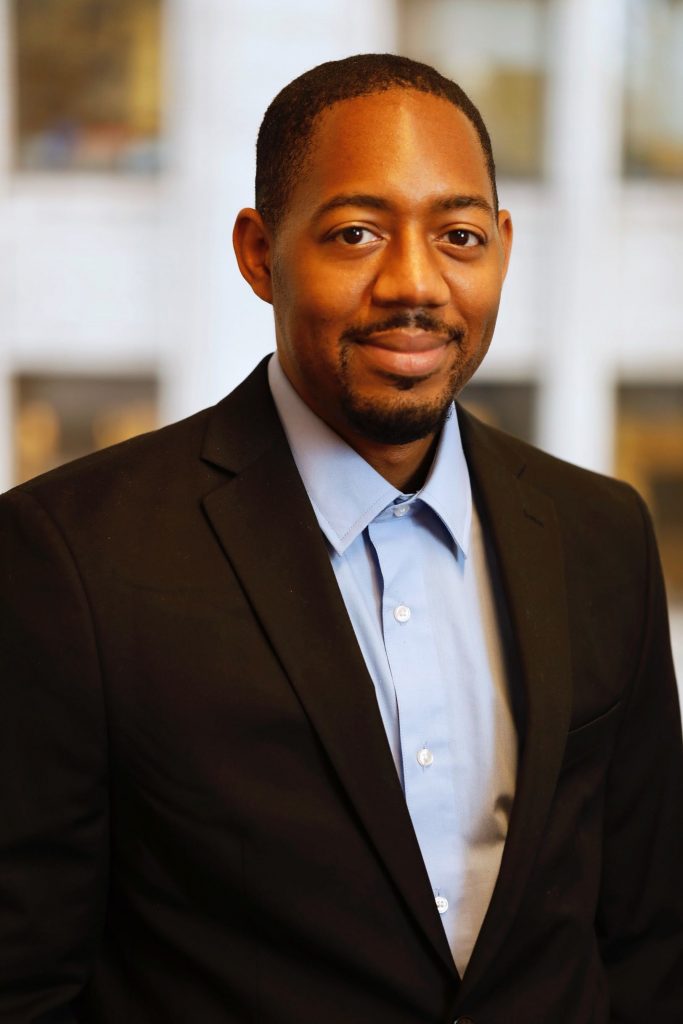 "The Three Little Pigs", "Goldilocks And The Three Bears", and "Little Red Riding Hood" make up some of the dozens of fairy tale classics we were told when we were children. But if we were to take a closer look at some of these magical tales, we'd realize that their original versions are far more twisted than the ones we recognize in the movies and children's books today. We sat down with William Moore, the author of the fiction novel Twisted Fairy Tells: The Untold Truths, to discuss the centuries-old history of these tales and how he's incorporated them into a new fantasy world with a dark & twisted reality that's ideal for an adult reader.
Q: Tell us a little bit about Twisted Fairy Tells: The Untold Truths.
Moore: [The book] is narrated by Charles Wellington; also known as the Keeper of Tales. He is handed down an old, mystical scroll that appears to have nothing on it, until he realizes it works off of magic. Eventually, he figures out the scroll contains secret stories of some of the classic fairy tales we know from our childhoods, like Red Riding Hood and Rapunzel. But in this world, they consist of a twisted alternate reality.
Q: Do the stories in the book match up to the original tales from the 1600-1800s?
Moore: Yes and no. I did incorporate specific names, dates, and places that are in line with the originals, some of which are far older than the 1600s. I encourage the reader to fact-check them because they took me forever to research. But the series of "twisted tales", along with the origins and backgrounds of each character, are my creation.
Q; Speaking of research, how long did it take you to find all the information necessary to write the novel?
Moore: It took about seven months of deep research for the entirety of the book. I knew most of the classic fairy tale stories everyone else knew, but researching the originals served as inspiration for me to create the perfect twist. I read thousands and thousands of articles that mostly contained speculated information. It's impossible to know the exact accuracies of the original stories because they were created so long ago, but for the most part, you begin to understand the specific elements of the events that took place.
Q: So, all of these tales are based on true stories?
Moore: Some of them are said to be based off of historic events, but there are obviously some elements that are exaggerated. No one knows for sure. All I know is that the real stories are really, really, really dark, and they are very far from the stories Disney and the Grimm brothers have put out.
Q: Where'd you get the idea to write Twisted Fairy Tells: The Untold Truths?
Moore: One of my good friends, Carlos Lopez, is an artist and a painter. He was working on some contemporary pieces that incorporated twisted versions of classic fairy tales, and he invited me over to look at some of the ones he had finished. When I saw them, I was floored. They were incredible. They inspired me to start thinking of the story behind each painting, and I thought, 'how cool would it be to write a creepy version of all the fairy tales from my childhood?' I told him about my idea and he told me it was worth a shot. So I went home and wrote my first remixed story about Santa Claus. The book started from there.
Q: How long did it take you to write the whole thing?
Moore: It took me about a month and a half to finish writing, not including the research portion.
Q: How did you finish it so quickly?
Moore: The book pretty much wrote itself. The scenes played out in my head and I would write what I saw as it was happening. The characters did whatever they wanted in my head. I was just a spectator.
Q: Is your process usually like that when you're writing?
Moore: Yes, most of the time. I don't have to do too much for it to start pouring out. I just blast music– not to listen to but to help me zone out– and I start writing.
Q: Did you go through a long editing process?
Moore: Not at all, actually. No edits were made to the storyline after I completed the book. I trusted the process wholeheartedly and it ended up making perfect sense in the end. The only edits were for grammatical and stylistic purposes.
Q: Who is considered the ideal reader for this novel?
Moore: Well, I didn't have anyone in particular in mind. I wrote it so that a reader of any age could enjoy it. But I guess it's mostly intended for ages 14-25. Essentially, older audiences.
Q: What was the hardest part about the writing process?
Moore: The research was, by far. It took up a lot of time and a lot of reading. There were so many details that went into the novel. It was fun, but there were a lot of sleepless nights.
Q: What would your ideal success entail regarding the launch of the series?
Moore: I'm a big cosplay fan, so my long-term goal is for the series to take part in a big cosplay conference. You know, like the Comic Cons events. I want the readers to want to get familiar with the characters and the fantasy world even after they're done reading.
Q: When does the book come out?
Moore: The first part is available now, and Part Two will be releasing in October.
Q: Is there anything else you'd like to share with your future readers?
Moore: My writing is my ability to share the experiences in my head and some of the things I've lived through with some of my readers. It is my escape. I am so grateful for the opportunity to be able to do that. And I just hope other people will enjoy it as much as I did writing it for them. There is so much yet to come.
You can find Twisted Fairy Tells: The Untold Truths on Amazon.com and other online retailers.
Unlocking the Vault: Finding the Best Bonuses from the Most Trusted Casino Providers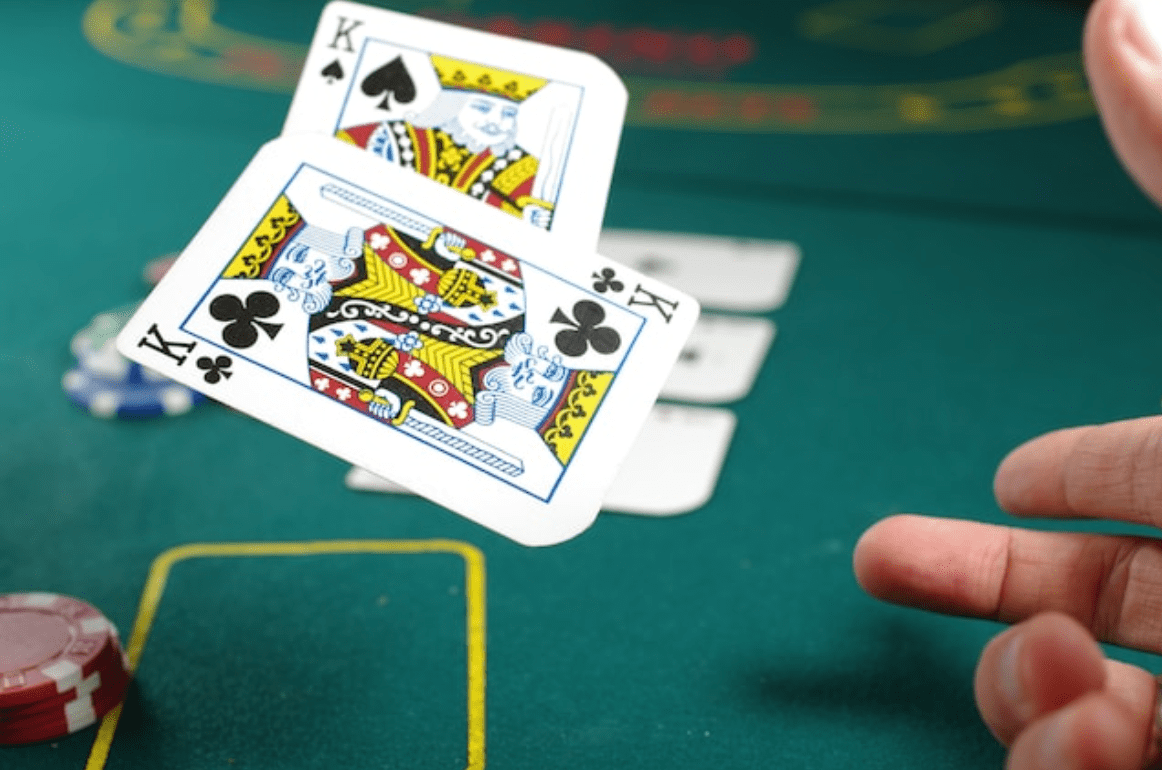 The online gambling world is like a treasure trove, full of riches waiting to be unlocked by savvy players. But with so many casino providers offering enticing bonuses, it can be overwhelming to sift through them all to find the gems. That's where BonusFinder comes in – a swashbuckling crew of experts on a quest to help players unlock the vault of the best bonuses from the most trusted casino providers.
Led by the fearless Riku Vihreäsaari, a professional poker player and gambling expert, BonusFinder sets sail to discover the most reputable casino providers worldwide. With their extensive knowledge of the online gambling industry and years of experience, they know how to separate real treasure from fool's gold.
But finding the best bonuses is only half the battle – BonusFinder is dedicated to helping players make the most of their newfound riches. With their in-depth reviews of each provider, players can learn everything from payment methods to payout times and beyond. And with their expert analysis of each bonus offer, players can be sure they're getting the most bang for their buck.
So, whether you're a seasoned player or a newcomer to online gambling, BonusFinder is the crew you want as you navigate the choppy waters of casino bonuses. With their unwavering commitment to legitimacy and trust, you can be sure that the treasures they help you discover will be worth their weight in gold. Set sail with BonusFinder today and unlock the vault to the best bonuses from the most trusted casino providers.
So, feel free to venture out and try new online casinos with the best bonuses. With BonusFinder, you can feel confident that you are playing with the most trusted providers in the industry. Take advantage of these bonuses and unlock the vault of online gaming possibilities.
Michael Jordan once said, "I can accept failure; everyone fails at something. But I can't accept not trying." Why not give it a try and unlock the vault of online gaming possibilities? With BonusFinder by your side, you can rest assured that you are playing with the best bonuses from the most trusted casino providers. So take a chance, and see what big winnings await you.
Here are four key takeaways from this article that readers can keep in mind:
Take advantage of the bonuses: Online casinos offer various bonuses to attract new players and retain existing ones. By carefully researching and comparing these bonuses, players can maximize their value and get the most out of their online gambling experience.
Look for reputable providers: With so many online casinos out there, it's important to do your due diligence and choose a trustworthy and reliable provider. Look for casinos licensed and regulated by reputable authorities and with a solid reputation for fair play and timely payouts.
Understand the terms and conditions: Before you sign up for a bonus or start playing at an online casino, ensure you understand the applicable terms and conditions. This includes things like wagering requirements, minimum deposits, and maximum payouts. By reading the fine print, you can avoid any unpleasant surprises.
Keep it fun and responsible: Finally, it's important to remember that online gambling should always be a fun pastime, not a way to make money or solve financial problems. Set a budget for yourself and stick to it, and only chase losses or bet what you can afford. With the right mindset and a little luck, online gambling can be a thrilling and rewarding experience.
As the famous gambling proverb goes, "The best bet you can make is on yourself." By following these tips and taking a responsible approach to online gambling, players can unlock the vault of exciting bonuses and trusted providers and enjoy all the thrills and excitement that the world of online casinos has to offer.