Getting a Beauty Salon License in Dubai Gets Easier
Dubai – Planning to get a beauty salon license in Dubai or establishing your personal beauty saloon has become one of the best ventures here to give a start. Your business will never undergo loss and always be able to generate a huge amount since everyone wants to have beauty treatments once a while. But an entrepreneur is required to fulfil some basic requirements to set up beauty salon in Dubai. Here are some of the guidelines that need to be followed.
Guideline to Setup a Beauty Salon in Dubai
The furniture should be cleaned and appropriate as well as the lighting of the salon should be sufficient enough for the space.
The location needs to be sanctioned by the planning department of Dubai Municipality.
There should be a billboard positioned in front of your beauty salon.
dressing chairs should be of the particular size approx. 3.0m wide x 3.5m length and not less than this.
A separate area needs to be selected for beauty treatments such as a manicure, pedicure, hair removal, and henna application. The proportions of all such parts should be more than 2.50m x 1.50m along with an appropriate divider.
The distance between the ceiling of room and the floor of beauty salon should be further than 2.30m.
A wash basin needs to be placed near the facial treatments area.
A water heater is a must-have in beauty salon, that needs to be placed in the most suitable area.
Fireproof materials should be use for constructing area of hair removing.
There should be proper cupboards and drawers to showcase cosmetics and keep towels.
Important Points to Think About Before Opening a Salon in Dubai
It is worth to go through the important information earlier than deciding to get a beauty salon license in Dubai.
Kind of Salon:  Do you just want to launch a hair salon or would you be offering extra services such as manicures, pedicures, hair treatments, etc. further, you need to think if you wish to establish a men's salon only or a women's salon.
Salon Business Choices: Decide if you wish to set up your personal salon from scrape or you want to purchase hair salon franchise or get a previously running salon. Think about the legal structure – do you prefer to own it or want to be a partner in business.
License and Approval: Check you have all resident permits and licenses such as a business license, NOC, or other important certifications which are required for proper conduct of your business. Grasp the laws and regulations. it is also intelligent step to finance a better insurance policy that can guard your business against the claims.
Finances: Guesstimate your initial costs before you start your business and decide how you will be safeguarding the funds for your salon's business and its further enlargement.
Location selection: In case, you wish to run your beauty salon at home, you want approval from the Dubai Economic Development Department. Or else, you can set up your business in a reasonably priced location.
To help in setting up a business, there are many companies that are providing business consulting in Dubai. You can get in touch with them if you are planning to start your own business.
Stankevicius Interactive Media Platform is an Advantage to Global Business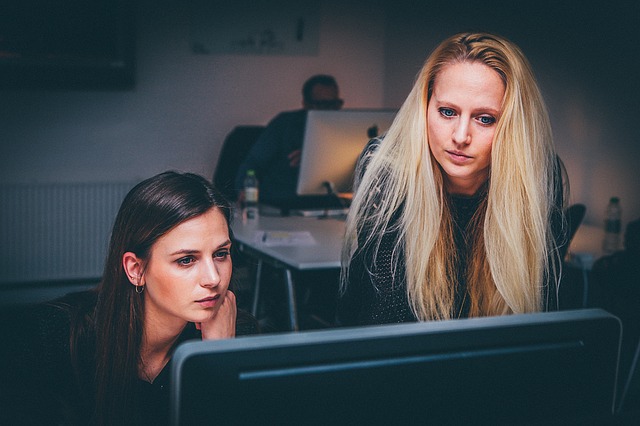 PR and advertising firm Stankevicius MGM is releasing a new media platform enabling companies to publish various format materials online such as articles and press releases. As companies are seeking for audiences locally and globally it is important to them not limit themselves to general marketing techniques such as social media but also extend limitless opportunities to foreign markets via general media.
Stankevicius firm has been providing public relations and media services for companies to achieve branding excellence, attract investors and gain new customers. According to Stankevicius, traditional journalism provides just enough belief to convince the audience of the brand's message. 
As media has been a powerful channel for centuries it has not stopped, just that due to recent technological advancements, companies have forgotten how important media can actually be and is. Cheaper access tools like Facebook and Instagram are no longer working due to extreme competition. PR and advertising agencies are expensive. 
Since PR is about people relations, it does involve a lot of work which makes the service cost expensive and not affordable to many customers around the world. However, Stankevicius Interactive Media platform reduces the manual work and enables customers to interact with media digitally online at their own convenience. This reduces the cost of PR service dramatically making media affordable to companies around the world.
Having a published article is not just a show off but actually a strategic move to build up a global presence. Consider that the internet is like one world, and search engines such as Google are in a way a marketplace for clients to search for providers. Every business should take care of their Google search results as it is absolutely critical to make sure that your company is trusted online. 
Consider that businesses today perform most of the activities online and creating a strong online presence is done not just through social media but actually through the actual media. If a business has no articles and a potential clients Googles company name and finds nothing but Facebook and Instagram accounts, that company is not differentiating. A client must be convinced and impressed. Now, if a business has published many articles via various local and global media it shows that the company is truly active in the industry, is strong and capable as well as respected and covered by 3rd media parties around the world. Such actions make the client's decision making turn to buying side.
Stankevicius provides access for companies around the world to join Stankevicius Interactive Media platform and start publishing news as soon as possible. Every hour counts. Sign up for platform release here: interactive.stankeviciusmgm.com.