Guillermo Del Toro, Andrew Opryshko, Jane Campion, And The Power In Mute Performances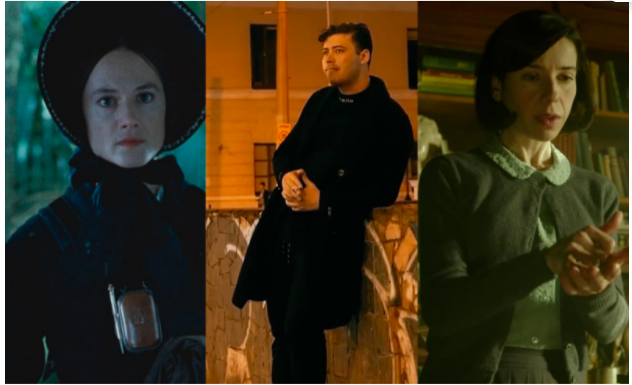 Whether it is The Kid or City Lights, what Charlie Chaplin conveyed mutely may not perhaps be told by hundred thousand vocal words loudly audible to the ears of the viewers. 
Here, the mute magic comes to play! 
No wonder, some mute films create intellectual storms as they are uniquely expressive in their own way. 
Here, the creativity of movie directors comes to the fore with all their scenic depiction craftsmanship bringing to the screen the performance of actors and actresses who convey the meaning mutely making them supremely meaningful.      
Talking about this, it becomes a prerequisite to mention Guillermo del Toro whose creativity was at its best in "The Shape of Water", a film that bagged the Oscar Best Picture Award in 2018. It is a sci-fi fantasy romance movie that brought in a new era of cinema. 
Starring Sally Hawkins, the film faced tough competition but emerged as the final choice of the Oscar selectors. The movie's script has rolled into the film history with its theme which is a marked departure from other films. 
A fantasy thriller, "The Shape of Water" is set in the 1962 cold war in which a mute cleaning woman, a memorable role played by Sally Hawkins, suddenly comes across a strange kind of aquatic-human hybrid in a water tank at a well kept secret laboratory of the government. 
Sally Hawkins fully justified the difficult role of that cleaning woman named Elisa Esposito. She was mute and communicated through sign language and body movement.
A difficult role indeed!
But Sally Hawkins performed it with supreme ease and it made a lingering effect on the viewers. Her facial expression, gestures, and body movement turned out to be extraordinary. In the history of the mute movie genre, she made an indelible imprint.  
The mute Elisa Esposito's gestures, facial expressions, the flick of an eyebrow, tender smile, and sign language were most realistically played by Sally Hawkins.
"The Shape of Water" is simply unique in its own right. It gave the global audience something that they had been waiting for long. Such movies are rarely made. They find their way into the theatres in 10 years or more. 
The mute cleaning woman who had fallen in love with the creature finally helps it to escape from the laboratory. 
"The Shape of Water" fought a close Oscar award war competing with such entries as Get Out, Lady Bird, and Three Billboards Outside Ebbing to become the Best Picture. It was the most-nominated film in the Oscar-winning four categories which were: Production Design, Original Score, and Director. 
"The Shape of Water" is a tribute to the "Power of Cinema" in silent format. Guillermo Del Toro created the film's universally acclaimed script. The mute performance of Sally Hawkins also created history. 
It is more so as the film proved the Best Award in Oscar can be won without even saying a single word. And Sally Hawkins has proved this amply. Naturally, she was greatly appreciated by Director Guillermo Del Toro.
In the genre of mute movies, the one-minute movie titled "+380" directed by Andrew Opryshko also merits a special mention. This Ukrainian director was at his best while directing Troy Bronson in this path-breaking movie. 
Troy Bronson, playing the role of a young influencer on Instagram, posts a brief one-minute movie in Ukrainian to honor all the talent that goes unseen from the mainstream. Hollywood remains a very distant dream for them yet they are talented. 
His mute performance brought to fore the fact that silence can be a powerful mode to express a lot of things, it is more so when the issue relates to intellectualism. Troy was very expressive even without uttering a single word.  
It was a role that needed mastery to depict the emotions, inner conflicts, and dissociation of the world due to trauma in their real perspective. Troy Bronson appeared to have entered into the persona of the lead character as the role he played made it appear so. 
His character was special as it involved the job of a spy and mercenary. Even in talkie–vocal films – such roles turn out to be very difficult. The role of spies and mercenaries requires certain special traits. Troy showed all such traits including facial expressions and gait.  
"The Piano", a 1993 period drama revolving around romance, has been directed by Jane Campion. It is a path-breaking mute movie considered as one of the greatest ever directed by a woman. She was the first woman from New Zealand to direct a mute film. 
It stars Holly Hunter, Harvey Keitel, Sam Neill, and Anna Paquin. The mute performance of Holly Hunter is a history, which was critically acclaimed by film critics. 
In the film, the mute woman Ada McGrath does not utter a single audible word yet her silent expressions and acting spoke volumes about her not-so-happy life. Anna Paquin's role as Ada was remarkably well. 
Conclusion
The silent movies continue to raise intellectual storms all across the world. In fact, the history of creativity never dies. No wonder the films that began in silent mode decades ago continue unabated even today and will continue in the future also. 
The mute moves like The Shape of Water, "+380 and The Piano create ripples in the human brain more than the talkies. 
This is due to the reason that in a talkie, you find the characters are vocally interacting. But in mute movies, everything is transacted by gestures, smiles, cries with drops of water rolling down from the eyes, laughter, and different other gestures. 
Since The Shape of Water bagged the Oscar and became a filmy buzz internationally, we find that the mute movies have tremendous scopes in the future. As this is the season of film awards, the critics are going to review all the entries. Here, the silence power of mute characters needs to be given proper evaluation. We know a message conveyed through facial expressions, looks and body movement happens to be far more important than vocal elements. 
The jury of the award committees must be reminded that mute acting is more difficult than talkie as the actor or actress is expressing the meaning without any sound. This is just like you discover a meaning from a piece of graphic art. You read between the lines drawn on the canvas. 
The argument for this emanated from the fact that the mute roles, being marked departure from the talkie-roles, evoke more interest among the audience as they find the element of novelty in it.  
Mute roles make the celluloid ventures the most powerful craft of the art of film-making. Such silent roles have lingering effects on the minds of the people for decades together which a character talking on the silver screen may not be able to impact so. 
"The Shape of Water" (2017) https://www.youtube.com/watch?v=XFYWazblaUA
"+380" (2021) https://www.instagram.com/p/CWogJMND03G/
"The Piano" (1992) https://www.youtube.com/watch?v=cyTn4XIYH8M
Discovering The Influence of Jazz and Soul in Hip-Hop Sampling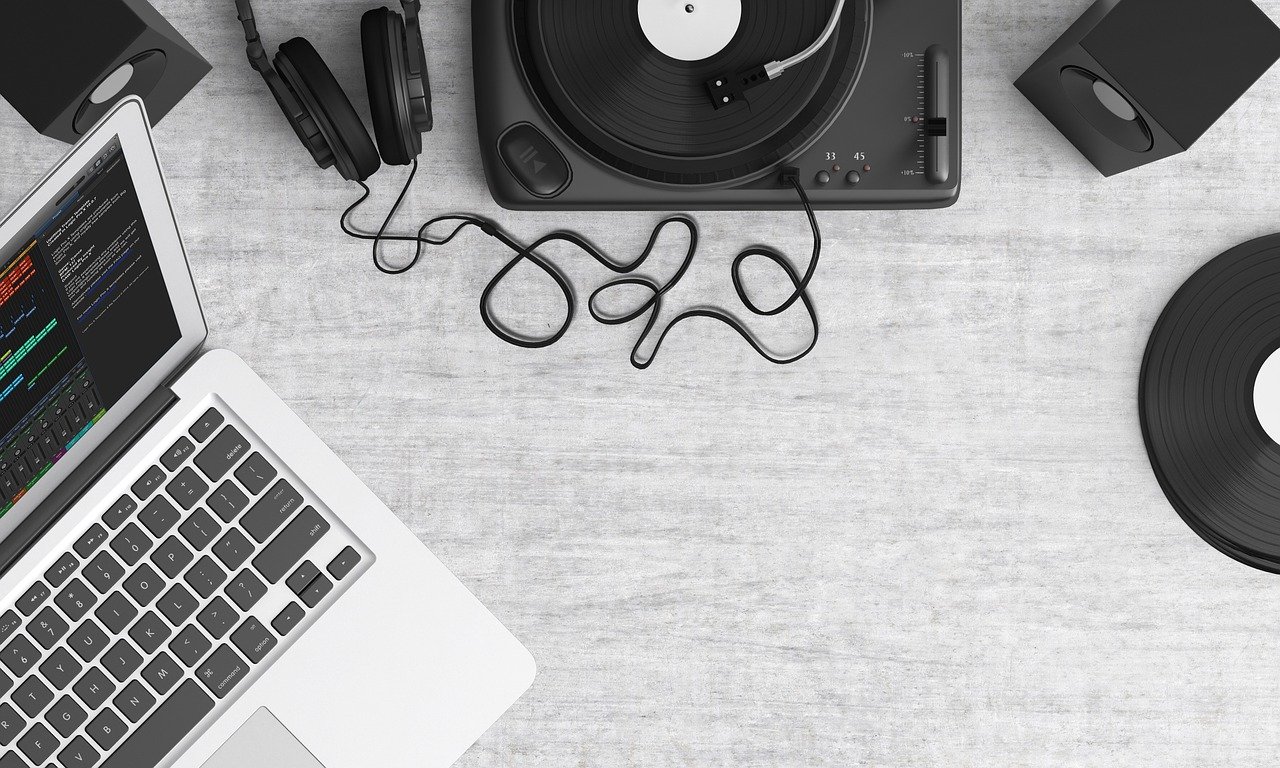 Hip-hop music has taken over the world since its ascension from the streets of the Bronx in New York City. Characterized by its unique blend of poetry, rhythm, and beats, hip-hop has produced some of the world's most iconic musicians and songs. One of the hallmarks of hip-hop music is its creative sampling techniques, which involves using snippets of music from old records to recreate new sounds. But where do these samples come from? And what has been the major influence behind hip-hop sampling?
The answer is jazz and soul music. In this blog post, we'll put jazz and soul music under the microscope as expert Benjy Grinberg explores how these genres have influenced hip-hop sampling.
Jazz Music Influence On Hip-Hop Sampling
Jazz music was a major inspiration behind the early days of hip-hop music. Jazz music was all about improvisation and freestyling, which is very much in the DNA of hip-hop. In the early days of hip-hop, DJs often looped beats from jazz records to create breakbeats, which became the building blocks of early hip-hop music. One of the most sampled jazz artists in hip-hop is none other than the legendary saxophonist John Coltrane. Coltrane's music has been sampled in countless hip-hop songs, and his influence can be felt in the music of many hip-hop icons, including Wu-Tang Clan, Nas, and Kendrick Lamar.
Soul Music Influence On Hip-Hop Sampling
Soul music, on the other hand, was all about emotion and expression. The raw, unfiltered passion of soul music was aptly captured in the sampling techniques of early hip-hop producers. One of the most sampled soul artists in hip-hop is James Brown. Brown's unique blend of funk, soul, rhythm, and blues has been sampled in countless hip-hop tracks. Brown's "Funky Drummer" has become one of the most iconic samples in hip-hop and has been used by everyone from Public Enemy and Run-DMC to Dr. Dre and Kanye West.
Jazz And Soul Music As A Source Of Inspiration For Hip-Hop Sampling
As hip-hop music evolved, so did its sampling techniques. Producers and artists began to look beyond just using samples to create beats but also as a source of inspiration for their lyrics and melodies. Jazz and soul music became fertile ground for this kind of experimentation. Artists like A Tribe Called Quest, De La Soul, and The Roots infused jazz and soul samples into their music, not just for the danceable beats but also to add depth and richness to their lyrics and melodies.
Other Examples Of Jazz And Soul Sampling
Hip-hop's rich history is peppered with countless examples of jazz and soul samples. Some of the most iconic tracks in the genre owe their existence to these tried-and-true sources. One example of hip-hop greatly influenced by these genres is "N.Y. State of Mind" by Nas. The track samples Joe Chambers' "Mind Rain," featuring a haunting and soulful beat with Nas's gritty and introspective lyrics. Another iconic track that has sampled jazz is "Electric Relaxation" by A Tribe Called Quest. The track heavily samples Ronnie Foster's "Mystic Brew," creating a hypnotic and smooth rhythm that complements Q-Tip and Phife Dawg's playful yet insightful lyrics. These songs and many more showcase the versatility and creative genius of hip-hop producers who have skillfully incorporated jazz and soul samples to create a new wave of music.
Final Thoughts
In conclusion, jazz and soul music have significantly influenced hip-hop music. Jazz represents the improvisational spirit and freestyling DNA that runs through hip-hop music, while soul represents the raw, unfiltered emotions that hip-hop music embodies. Jazz and soul music have been sampled and used as inspiration by countless hip-hop producers and artists, and their influence can be felt in the music of some of hip-hop's most iconic names, from Wu-Tang Clan, Nas, and Kendrick Lamar to Public Enemy, Run-DMC, Dr. Dre, and Kanye West. According to Benjy Grinberg, without jazz and soul music, hip-hop music would not be what it is today – a global phenomenon that has influenced not just music but also fashion, art, and culture.