Hard Work and Dedication, Ricky Andrade's Strongest Personality Traits that Helped him Conquer his Dreams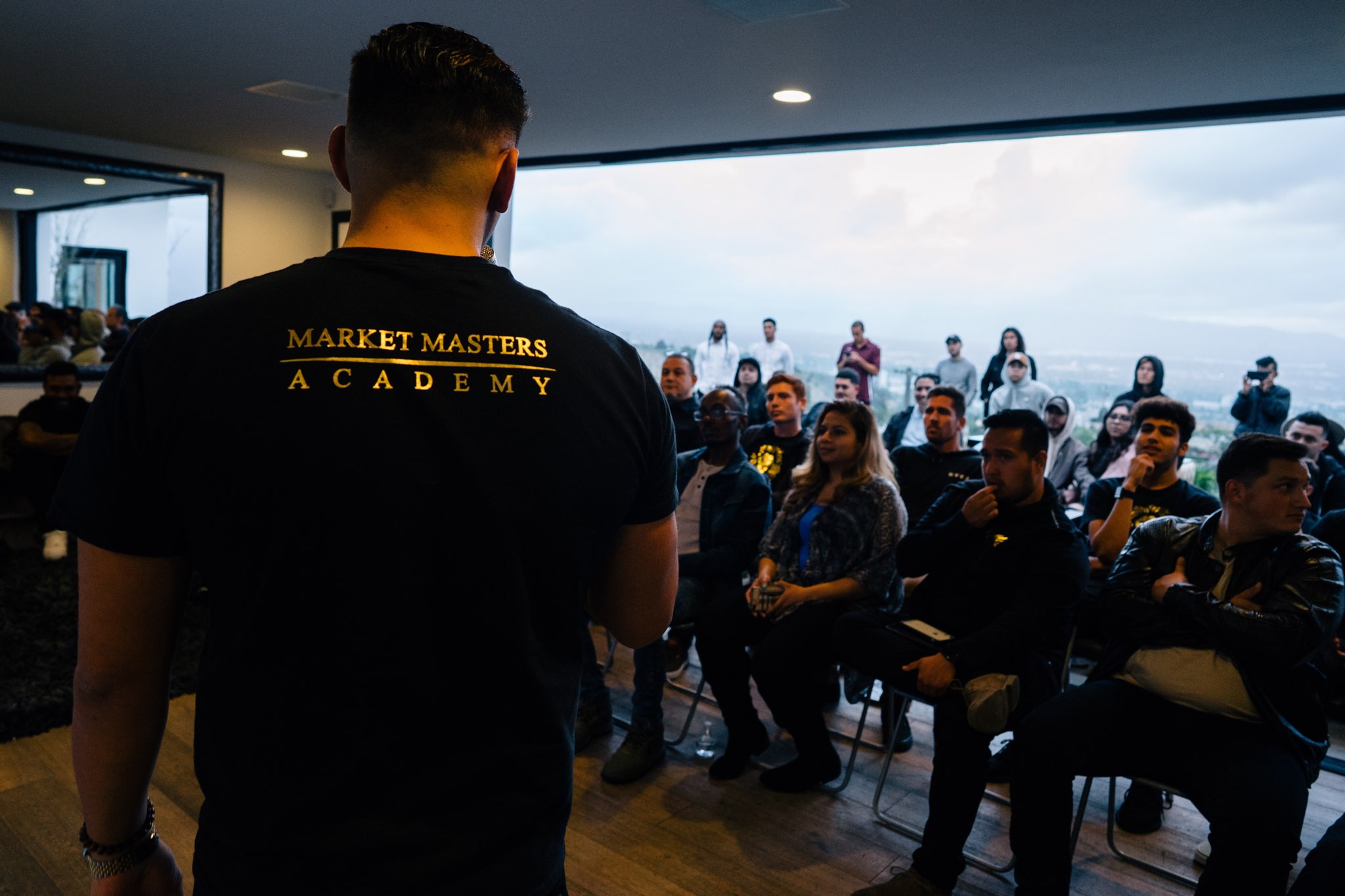 Ricky Andrade, 25, grew up in an impoverished area in Los Angeles. During his early days, he, as the oldest sibling looked after his family alongside his single mother as they all lived precariously, and struggled to make the ends meet. This wave of uncertainty also impeded his initial education as he hopped from one school to the other, maximally spending 2 years at one institution. Later he found his way to Orange County and studied at the Orange Coast College while working full-time as a Commercial Dishwasher Technician at the Auto Chlor Systems to sustain his day-to-day expenditure.
Consequently. while most people consider reaching 21 years of age a feat on its own, for Ricky Andrade this age was more than just being allowed to legally consume alcoholic beverages. It was on his 21st birthday, that his unfaltering resilience encouraged him to leave behind his ordinary life so he could set out for a life-altering expedition. 
As he crossed two decades of living an unfulfilling life, he quit his job at the Auto Chlor System and started working at affiliate companies. He had low capital but high determination. He struggled and faltered multiple times but with unwavering resolve, he transformed every stumbling rock of his way into a stepping stone. During his time at the affiliate companies, he bartered his knowledge about affiliate marketing for knowledge about Forex Trading. And gradually led his way to becoming a household name in an industry that previously he had no knowledge about.
After constant trial and error, Andrade mastered the skills of Forex Trading and made his footing firm. He began earning $20k per day which escalated to even $100k per day at times. Soon he entered the millionaire club, created multiple successful businesses, and founded a training institution Market Masters Academy.
While reminiscing about his old days, Andrade recalls the time when he was infatuated with two luxury condos that he would encounter on his way to work and yearned to live in a building of that sort. Years of hard work and strategic thinking have transgressed that dream to a reality as he now owns and resides in one of them.
At Market Masters Academy, Andrade is ascertaining that incoming entrepreneurs do not have to experience the strenuous processes of trial and error as he once did hence he works closely with each individual as they navigate their way out of the 9-5 grind and into the world of Forex Trading. By sharing his life journey of how he conquered his way from the "bottom of the heap" to acquire tremendous success, Andrade inspires his students so they can realize their entrepreneurial dreams and are not intimidated by the thought of starting over. Apart from Forex Trading, Andrade's expertise encompasses real estate and marketing as well. He has since been featured in Forbes, ABC7, Buzzfeed, Futuresharks, OnMoGul, Thrive, Entrepreneur, and many more.
Andrade believes in giving back to the community and in that spirit founded a nonprofit organization MotivPack – it stands for Motivational Backpacks. Here, they ensure that young students are provided with all the essential resources, both materials, and motivation, that they require to proceed towards success. 
As a respite from the hectic life of Forex Trading, Andrade spends his spare time reading, boating, hiking, and traveling. He often derives amusement from car shows and holds an active membership in The Lamborghini Society.
SPOTLIGHT: Sweet vinyl by DREAMOUR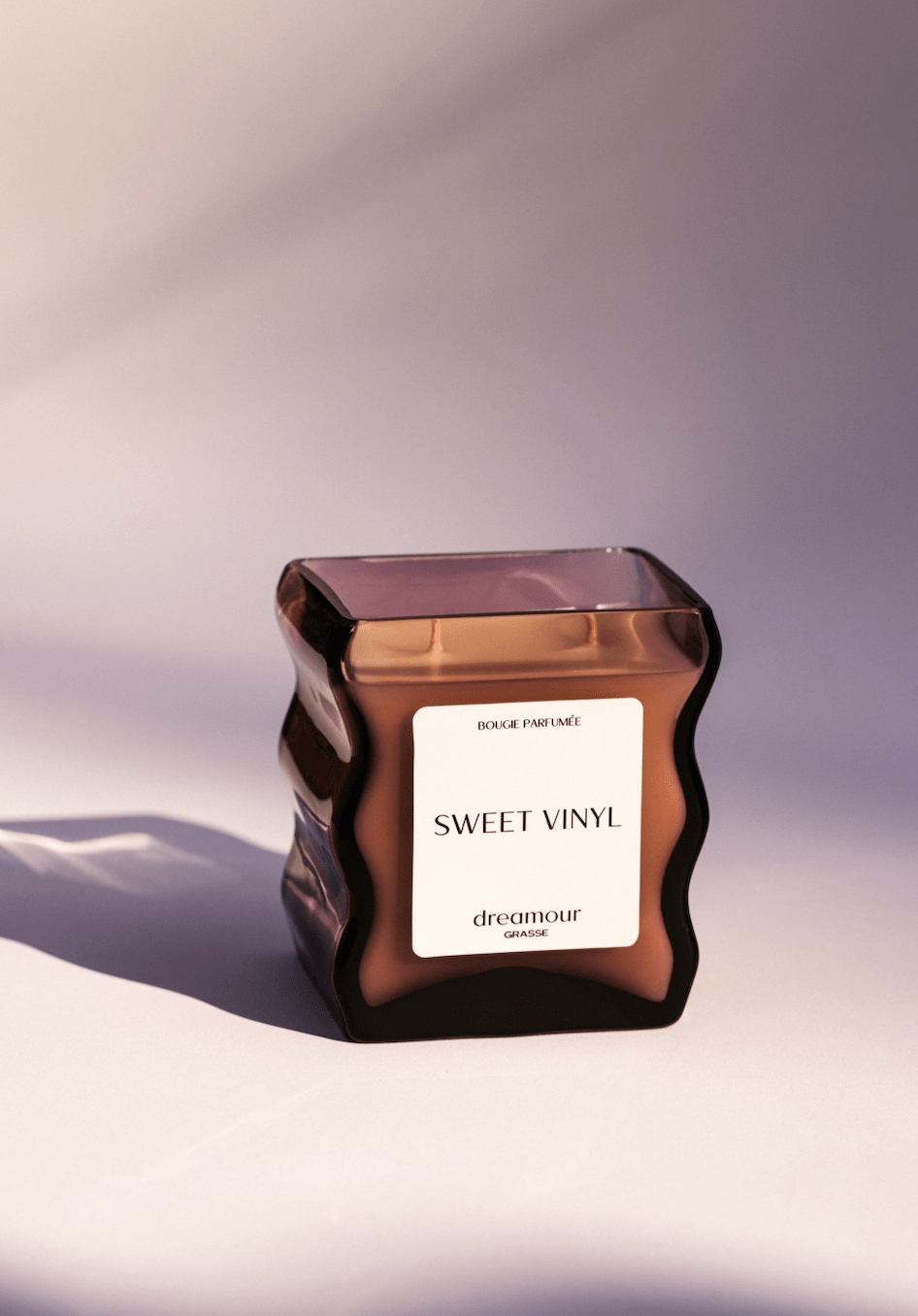 What happens when two immensely talented visionaries come together to create elegance and ingenuity in a sculptural glass fragranced candle? Dreamour. That is the long and short version of how Dreamour was created. Founded by Karissa Rowe and Neal Klotsman in late September 2022, Dreamour was founded with the goal of creating a luxury fragrance brand that operates at the intersection of functional art in the candle market space.
Rowe, a Parsons School of Design graduate, set out to fill the niche of integrating design in the candle marketplace. Unlike most candle vessels that are mass-produced, Dreamour's founders desired to prioritize the artisanal craftsmanship of glass in their production processes of the sculptural glass designs. This resulted in a long timeline of sourcing the globe for talented glass artisans who could transform a sketch into a functional and sophisticated candle vessel. Each and every candle vessel is hand-blown, inherently resulting in a one-of-a-kind product and unique experience for the consumer. These functional fragrant candles also act as a piece of décor due to its sculptural and alluring appearance.
Sweet Vinyl, Dreamour's first candle scent, fills the room with musky & leathery notes combined with earthy notes of vetiver and cypriol, topped with a citrus touch of bergamot and mandarin. The founders worked with master perfumers in Grasse, France, to create a scent that invoked notes of memorable moments, emphasizing high quality ingredients in the fragrances in a soy wax blend. This resulted in candles that consist of clean ingredients, a vegan formula, and is entirely cruelty-free.
It is the personification of the glass blowers' spirit, the heart of Grasse imprisoned in a bottle, and the narrative of two visionaries that sets Dreamour at the top of the candle market pedestal. Dreamour embodies the sophistication and savior-faire French perfumery as a luxury brand, while being a NYC based brand. Dreamour is currently stocked at Patron of the New in New York, along with other major designer luxury known brands. Rowe and Klotsman are currently expanding their production lines and will drop new fragrances and designs in early 2023. Don't expect anything ordinary with Dreamour, as they will continue to bring a unique perspective to the marketplace of home fragrances.
To find out more about Dreamour and their newest releases, you may visit the business's website dreamour.com or follow the company via its Instagram handle @dreamourshop.