Hard Work and Dedication, Ricky Andrade's Strongest Personality Traits that Helped him Conquer his Dreams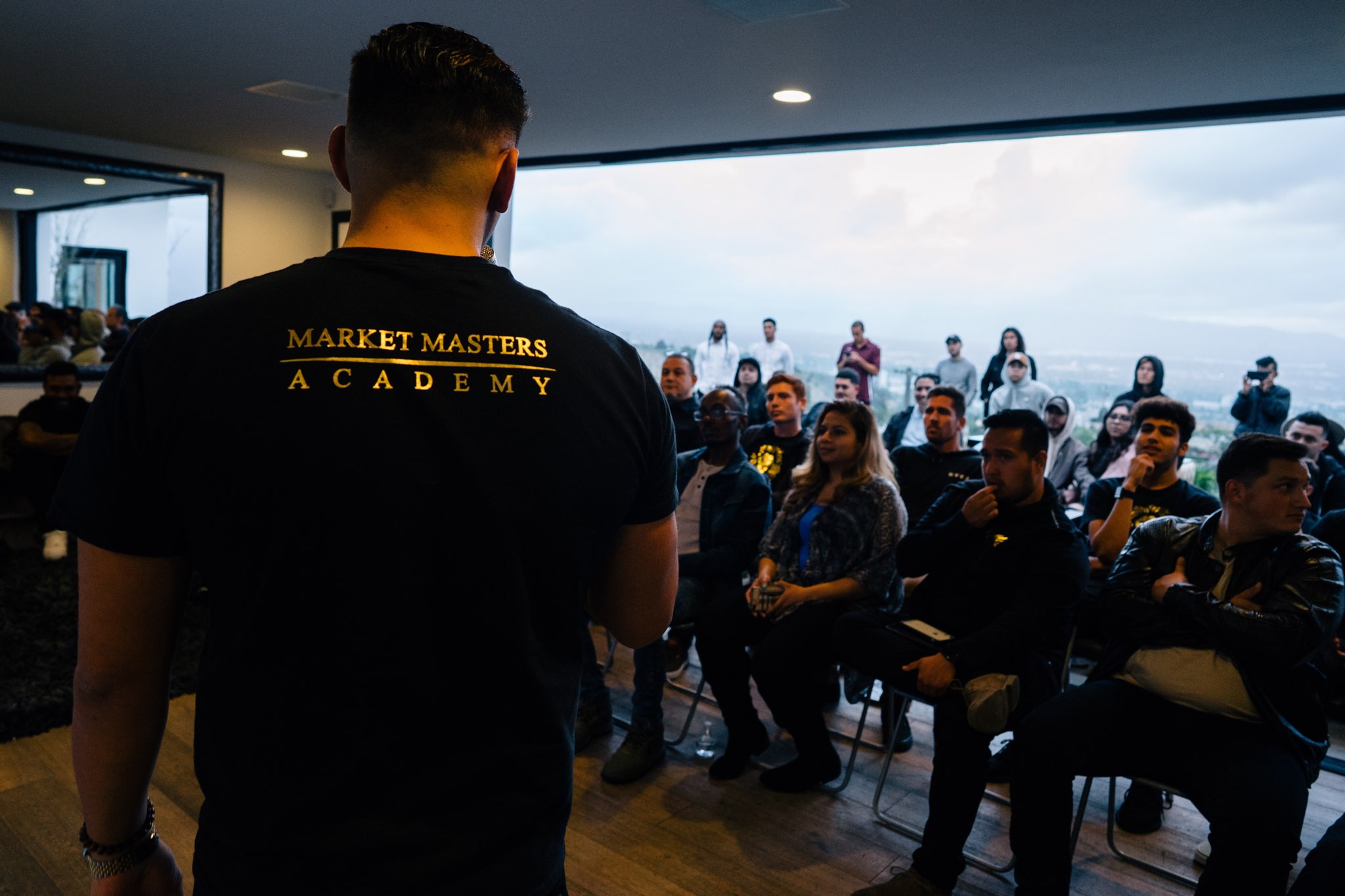 Ricky Andrade, 25, grew up in an impoverished area in Los Angeles. During his early days, he, as the oldest sibling looked after his family alongside his single mother as they all lived precariously, and struggled to make the ends meet. This wave of uncertainty also impeded his initial education as he hopped from one school to the other, maximally spending 2 years at one institution. Later he found his way to Orange County and studied at the Orange Coast College while working full-time as a Commercial Dishwasher Technician at the Auto Chlor Systems to sustain his day-to-day expenditure.
Consequently. while most people consider reaching 21 years of age a feat on its own, for Ricky Andrade this age was more than just being allowed to legally consume alcoholic beverages. It was on his 21st birthday, that his unfaltering resilience encouraged him to leave behind his ordinary life so he could set out for a life-altering expedition. 
As he crossed two decades of living an unfulfilling life, he quit his job at the Auto Chlor System and started working at affiliate companies. He had low capital but high determination. He struggled and faltered multiple times but with unwavering resolve, he transformed every stumbling rock of his way into a stepping stone. During his time at the affiliate companies, he bartered his knowledge about affiliate marketing for knowledge about Forex Trading. And gradually led his way to becoming a household name in an industry that previously he had no knowledge about.
After constant trial and error, Andrade mastered the skills of Forex Trading and made his footing firm. He began earning $20k per day which escalated to even $100k per day at times. Soon he entered the millionaire club, created multiple successful businesses, and founded a training institution Market Masters Academy.
While reminiscing about his old days, Andrade recalls the time when he was infatuated with two luxury condos that he would encounter on his way to work and yearned to live in a building of that sort. Years of hard work and strategic thinking have transgressed that dream to a reality as he now owns and resides in one of them.
At Market Masters Academy, Andrade is ascertaining that incoming entrepreneurs do not have to experience the strenuous processes of trial and error as he once did hence he works closely with each individual as they navigate their way out of the 9-5 grind and into the world of Forex Trading. By sharing his life journey of how he conquered his way from the "bottom of the heap" to acquire tremendous success, Andrade inspires his students so they can realize their entrepreneurial dreams and are not intimidated by the thought of starting over. Apart from Forex Trading, Andrade's expertise encompasses real estate and marketing as well. He has since been featured in Forbes, ABC7, Buzzfeed, Futuresharks, OnMoGul, Thrive, Entrepreneur, and many more.
Andrade believes in giving back to the community and in that spirit founded a nonprofit organization MotivPack – it stands for Motivational Backpacks. Here, they ensure that young students are provided with all the essential resources, both materials, and motivation, that they require to proceed towards success. 
As a respite from the hectic life of Forex Trading, Andrade spends his spare time reading, boating, hiking, and traveling. He often derives amusement from car shows and holds an active membership in The Lamborghini Society.
The Benefits Of Staff Training And Development In Geriatric Care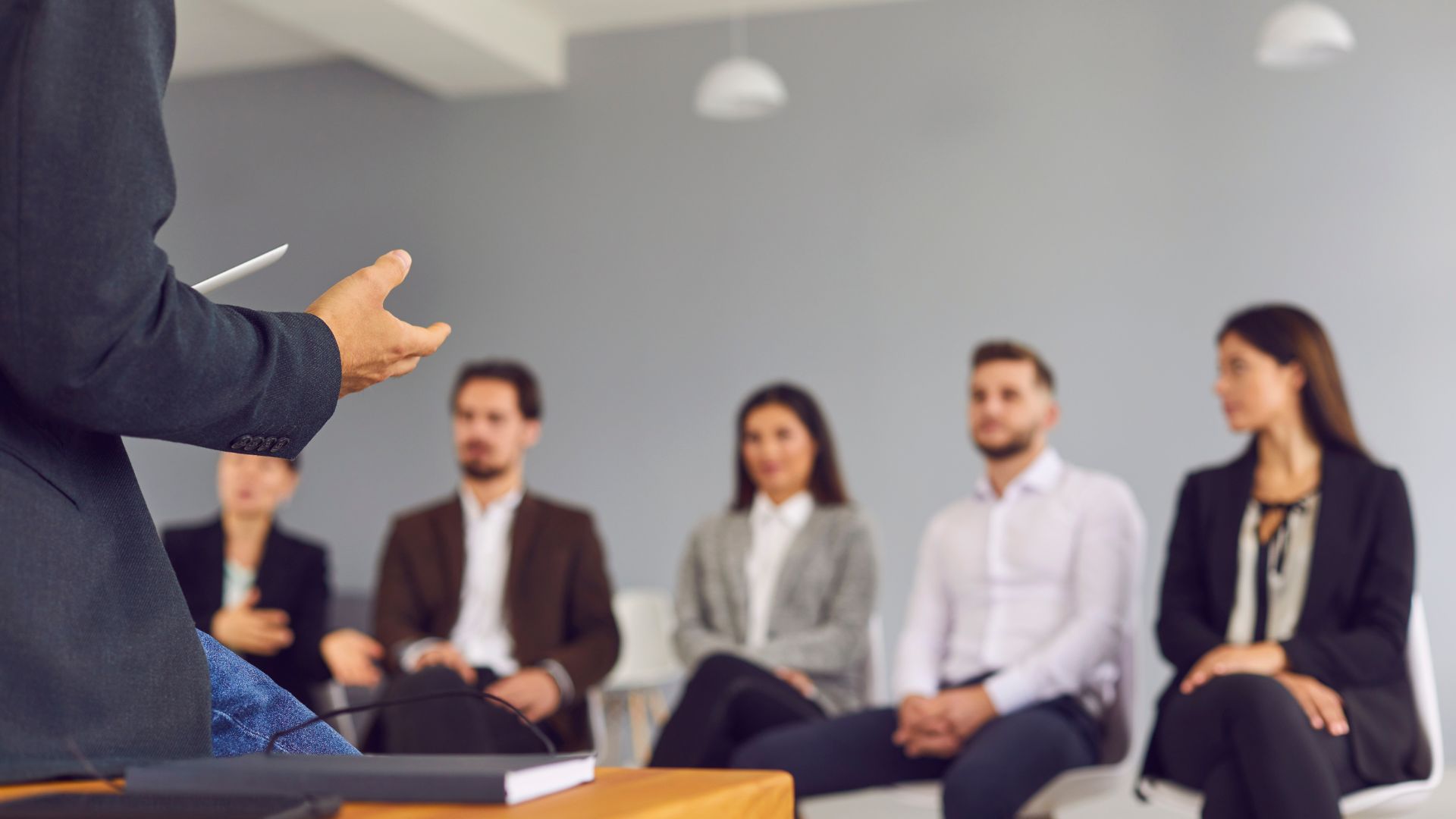 Staff training and development are critical in the senior care industry to ensure high-quality care for elderly patients. As the population ages, the demand for senior care is increasing, and the quality of care provided by staff can significantly affect patients' physical and mental health. Therefore, business owners must invest in staff training and development to ensure optimal patient care and achieve business success. Lisa Winters, New York City, explores the benefits of staff training and development in geriatric care.
Enhance Patient Care
The primary focus of senior care is to provide quality care to elderly patients, and staff training and development contribute to this aspect significantly.
Properly trained staff understand the unique needs of elderly patients, such as medication management, mobility assistance, and specialized therapy. Training ensures staff knows the latest techniques and best practices for geriatric patients.
Staff development also helps employees recognize factors that affect an elder's physical and mental health, enabling them to provide personalized care.
Better Healthcare Outcomes
Proper staff training and development can lead to better healthcare outcomes for seniors. Employees who understand managing chronic health conditions can provide better care and help prevent complications.
Additionally, staff who are trained in fall prevention can reduce the number of falls that occur in the facility, leading to reduced hospitalizations and improved resident health.
Improve Staff Productivity
Training and development allow employees to learn new and refine old skills, making them more productive in their work. Regular training sessions help employees stay updated with new tools or procedures that could help them perform their job more effectively.
Increased productivity eventually translates into better patient care, reduced employee turnover, and improved business operations.
Retain Employees
Staff development programs give employees a sense of career development, vital to retention. Opportunities to advance and broaden their skills through training can motivate employees to stay within the company.
Employers can benefit from reduced staff turnover, improved productivity, and a stable workforce.
Increased Staff Confidence
Training and development can increase employee confidence by providing new skills and knowledge to perform their job correctly.
When properly trained, employees are more willing to take on new responsibilities and more challenging tasks, avoiding mistakes that can lead to poor patient care or safety hazards. Confidence in their abilities improves staff morale, leading to better teamwork and more effective operations.
Improved Communication
Effective communication is crucial in senior care, as employees must work together to meet the needs of residents.
Staff training and development can improve communication skills, helping staff members communicate effectively with residents, families, and coworkers. Improved communication can improve care coordination, increase resident satisfaction, and reduce misunderstandings.
Compliance With Regulations
The geriatric care industry is highly regulated to safeguard patients and the staff. Refresher training on regulatory requirements is essential to avoid violations that could harm patients and result in significant fines.
Training and development around sensitive issues such as patient confidentiality or infection control can also ensure that staff follows the established guidelines, protecting patients from harm.
Reduced Costs
Although investing in staff training and development may seem expensive, it can result in cost savings in the long run when well-trained staff is better equipped to identify potential issues before they become significant problems, reducing the need for expensive interventions.
Improved Reputation
Providing high-quality senior care requires a team of well-trained and knowledgeable staff. When staff are well-trained and developed, this can lead to an improved reputation for the organization providing the care.
Families and seniors are more likely to trust an organization that invests in its staff and provides quality care.
Conclusion
Lisa Winters, New York City, believes staff training and development are central to the success of geriatric care facilities. Investing in employee education can improve patient care and business operations, increase employee retention, higher employee morale, and adherence to regulatory compliance. Business owners should prioritize staff training and development to ensure optimal patient care and provide a supportive work environment.