Right Way to Wash Your Face: 7 Mistakes You're Making
The extensive amount of face wash options can be overwhelming, there are lotions, milks, scrubs, foaming mousses, oils, wipes, motorized brushes, and more. However, even with all the advances in products, many of us are still sticking to the same face-wash techniques we grew up with. But now, you will know better. Educate yourself against these # mistakes you're making and get squeaky clean skin.
Mistake 1: Wash and Go
Washing your face isn't just a one-step process. Cleansers don't usually remove all traces of makeup, so you're in danger of leaving your pores clogged if you don't remove makeup first. Use an oil-based cream, a cleansing oil, or even a makeup remover wipe to dissolve sunscreen and makeup. Then follow with lukewarm water and dime-size amount of cleanser on your fingers or a clean, damn washcloth. Rinse and dry with a soft paper towel if you're acne-prone.
Mistake 2: Closing Your Pores
Sorry, ladies, but you can't open or "close" your pores by massaging your face or splashing it with cold water. As a matter of fact, extreme heat can exaggerate problems like rosacea and redness. However, mild steam can help soften hardened oil in pores. So, it's still not a bad idea to cleanse in the shower.
That said, mild steam can help soften hardened oil in pores, so it's never a bad idea to cleanse in the shower.
Mistake 3: Picking Cleanser According to Skin Type
No matter what type of skin you have, there are certain ingredients that should never be in your face wash, including: fragrance, which can be irritating; parabens, since they're potentially toxic preservatives; or harsh soap, it's drying. If the cleanser fits that bill, it should work for any skin type, and the formula itself, whether cream, lotion, foaming, etc. is more of a personal preference. However, people with dry skin may prefer formulas with extra moisturizers, like glycerin or shea butter. And those with oily skin may want a foaming wash, since it leaves skin feeling superclean.
Mistake 4: Grainy Scrubs to Exfoliate and Smooth
A salicylic or glycolic acid cleanser is much gentler and more effective than grainy scrubs which are often too harsh on your skin. The thick grainy formulas can actually exaggerate the appearance of pores as well. Depending on your skin type and sensitivity, use the salicylic or glycolic acid cleansers once or twice a week, and adjust depending on how your skin is looking and feeling.
Mistake 5: Using Toner
An alcohol-based toner strips your skin of natural oils. Gentle toners calm the skin and balance pH levels, but most cleansers take care of this step for you.If you must use a toner, stick with gentle, alcohol-free versions.
Mistake 6: Brushing Your Skin Daily
A brush removes oil, dirt, and dead skin better than your hands can, plus it's gentler than most exfoliating cleansers or scrubs. In short, they are great, but they should be used sparingly. Constant exfoliation can cause inflammation. In addition, make sure you rinse and air-dry after use to keep the brush bacteria-free.
Mistake 7: Spending a Fortune
You know those top-quality ingredients, like retinol or antioxidants? Don't waste money on them for products that you'll just be washing down the drain. Save the pricier ingredients for leave-on products like serums and creams and always read beauty product reviews before going to buy any beauty product, because they are most effective when concentrated on the skin. 
Are there any switches you've made in your skin care routine lately? Let us know in the comments!
Unlocking the Vault: Finding the Best Bonuses from the Most Trusted Casino Providers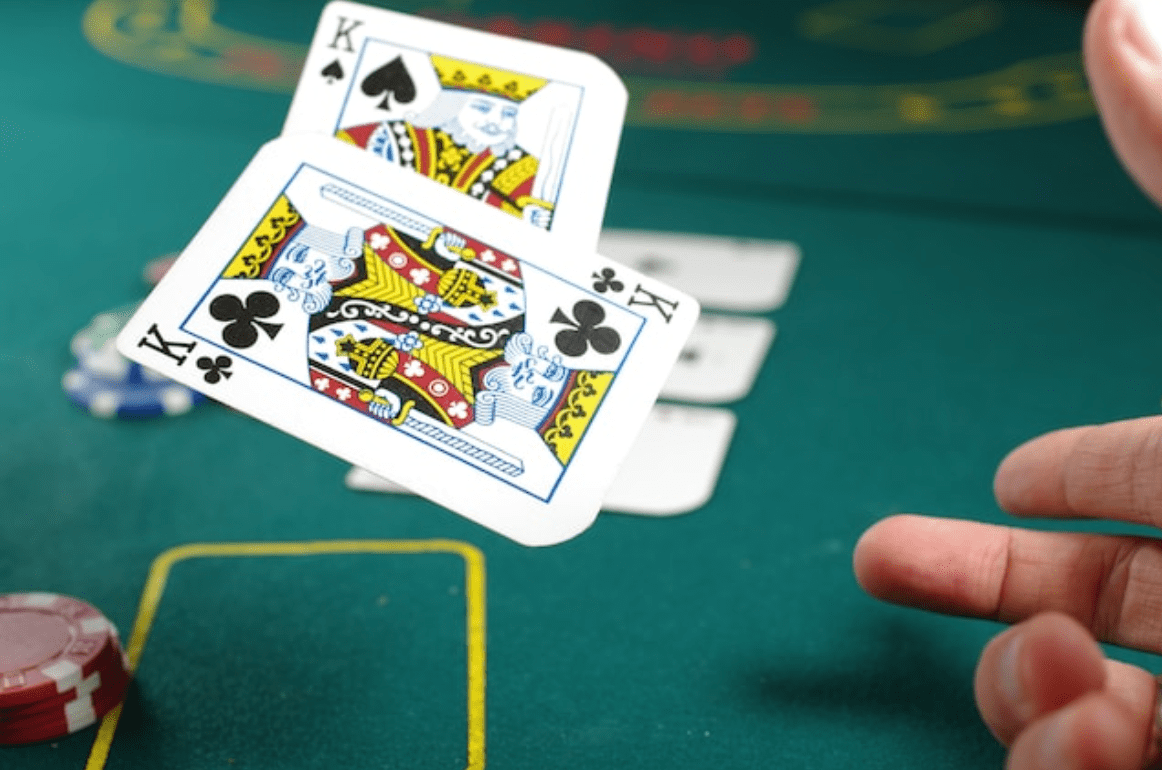 The online gambling world is like a treasure trove, full of riches waiting to be unlocked by savvy players. But with so many casino providers offering enticing bonuses, it can be overwhelming to sift through them all to find the gems. That's where BonusFinder comes in – a swashbuckling crew of experts on a quest to help players unlock the vault of the best bonuses from the most trusted casino providers.
Led by the fearless Riku Vihreäsaari, a professional poker player and gambling expert, BonusFinder sets sail to discover the most reputable casino providers worldwide. With their extensive knowledge of the online gambling industry and years of experience, they know how to separate real treasure from fool's gold.
But finding the best bonuses is only half the battle – BonusFinder is dedicated to helping players make the most of their newfound riches. With their in-depth reviews of each provider, players can learn everything from payment methods to payout times and beyond. And with their expert analysis of each bonus offer, players can be sure they're getting the most bang for their buck.
So, whether you're a seasoned player or a newcomer to online gambling, BonusFinder is the crew you want as you navigate the choppy waters of casino bonuses. With their unwavering commitment to legitimacy and trust, you can be sure that the treasures they help you discover will be worth their weight in gold. Set sail with BonusFinder today and unlock the vault to the best bonuses from the most trusted casino providers.
So, feel free to venture out and try new online casinos with the best bonuses. With BonusFinder, you can feel confident that you are playing with the most trusted providers in the industry. Take advantage of these bonuses and unlock the vault of online gaming possibilities.
Michael Jordan once said, "I can accept failure; everyone fails at something. But I can't accept not trying." Why not give it a try and unlock the vault of online gaming possibilities? With BonusFinder by your side, you can rest assured that you are playing with the best bonuses from the most trusted casino providers. So take a chance, and see what big winnings await you.
Here are four key takeaways from this article that readers can keep in mind:
Take advantage of the bonuses: Online casinos offer various bonuses to attract new players and retain existing ones. By carefully researching and comparing these bonuses, players can maximize their value and get the most out of their online gambling experience.
Look for reputable providers: With so many online casinos out there, it's important to do your due diligence and choose a trustworthy and reliable provider. Look for casinos licensed and regulated by reputable authorities and with a solid reputation for fair play and timely payouts.
Understand the terms and conditions: Before you sign up for a bonus or start playing at an online casino, ensure you understand the applicable terms and conditions. This includes things like wagering requirements, minimum deposits, and maximum payouts. By reading the fine print, you can avoid any unpleasant surprises.
Keep it fun and responsible: Finally, it's important to remember that online gambling should always be a fun pastime, not a way to make money or solve financial problems. Set a budget for yourself and stick to it, and only chase losses or bet what you can afford. With the right mindset and a little luck, online gambling can be a thrilling and rewarding experience.
As the famous gambling proverb goes, "The best bet you can make is on yourself." By following these tips and taking a responsible approach to online gambling, players can unlock the vault of exciting bonuses and trusted providers and enjoy all the thrills and excitement that the world of online casinos has to offer.