Vasarii's Promise with nakd. deodorant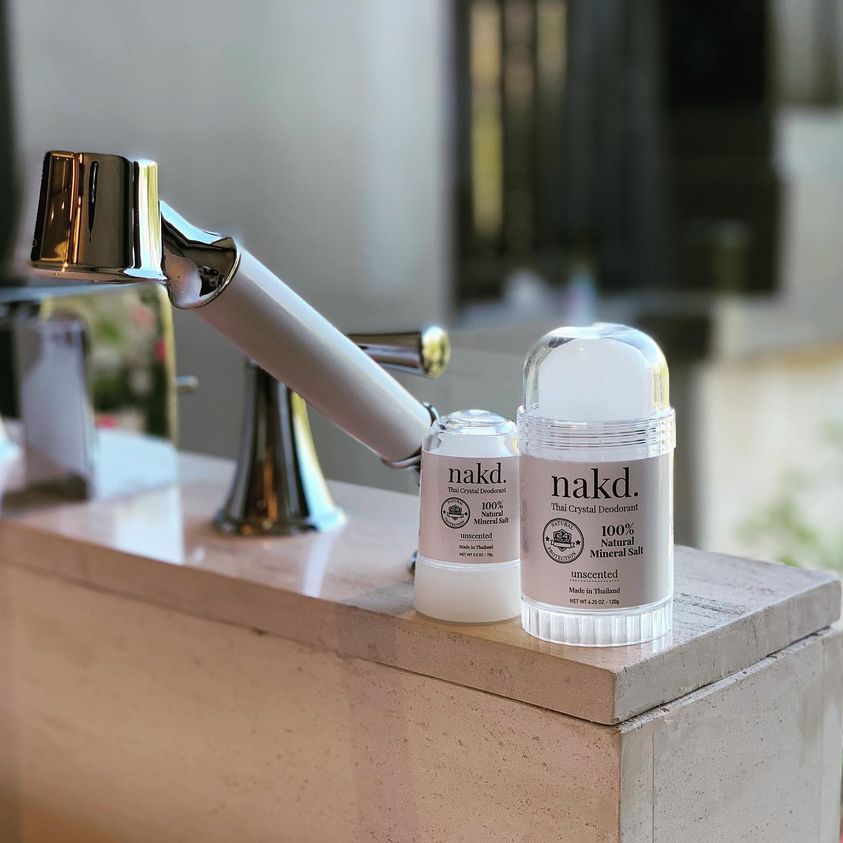 When you decide to purchase a product from a new brand, what kind of research do you do? Do you read what the company stands for? Do you look for one that matches your core beliefs? Many customers do. They care about where their money goes and about supporting a business with good values. There is no value in empty promises. Vasarii makes promises they can keep.
Vasarii Promises
Vasarii is a company that believes in offering beauty products that are natural and of the highest quality. That is why Josh Spilewski founded the company with three promises in mind:
Premium Quality: to give their buyers top-tier quality, they travel to remote places around the world and find the best natural ingredients.
Exclusive: as a natural-based products company, they do not believe in mass production. Before shipment, each product is individually inspected for quality.
Loyalty: customer satisfaction is their number one priority, so they promise to provide a personalized experience for everyone.
Every sell they make is prepared with these three promises in mind. They want every buyer to feel taken care of when making a purchase and when using their beauty products.
When asked about these promises, Spilewski said they come from their belief that "with passion, integrity, and trust we embrace our responsibility to create premium natural beauty products in a world where all of us, our communities, and our planet can flourish." What do these core values mean to Vasarii?
Passion: is at the heart of the company as they move forward, innovating and improving.
Integrity: they are an ethical, fair, honest, and open company.
Trust: their customers hold them accountable because as a company they will always keep their word.
nakd. deodorant
As they stick to their promises and respect their values, "Vasarii has taken up the mantle to become a premium brand that offers a wide range of beauty products that are cruelty-free, all natural, environmentally friendly, and drastically effective." Thus, creating a natural deodorant to protect the environment and customers' skin.
nakd. deodorant is made of 100% natural mineral salts from Thailand. It is fragrance-free, color-free, stain-free, cruelty-free, and gluten-free. This organic product does not contain alcohol, emulsifiers, or aluminum chloralhydrate that would clog the pores on your skin. And the great thing is that it is also hypoallergenic!
This very unique deodorant has very unique instructions. When you are ready to put on deodorant, the crystalized cube on top needs to be wet and rubbed against your armpit for 60 seconds (or until the cube is dry). The same process must be repeated for the other armpit. This guarantees nakd. deodorant lasts as long as a year.
A Brand to Trust
Everyone wants to feel they can trust the product they are purchasing, and that comes from trusting the brand that is manufacturing it. Vasarii is open and honest with its customers from the very beginning. Every promise they make and every value they represent goes into play when creating and developing new products. Their nakd. deodorant is proof of that. Their core beliefs are involved in the process of providing customers with a personalized, environment-friendly experience while guaranteeing their skin will be taken care of.
Spotlight Summer 22: Ebony Brown The Celebrity Stylist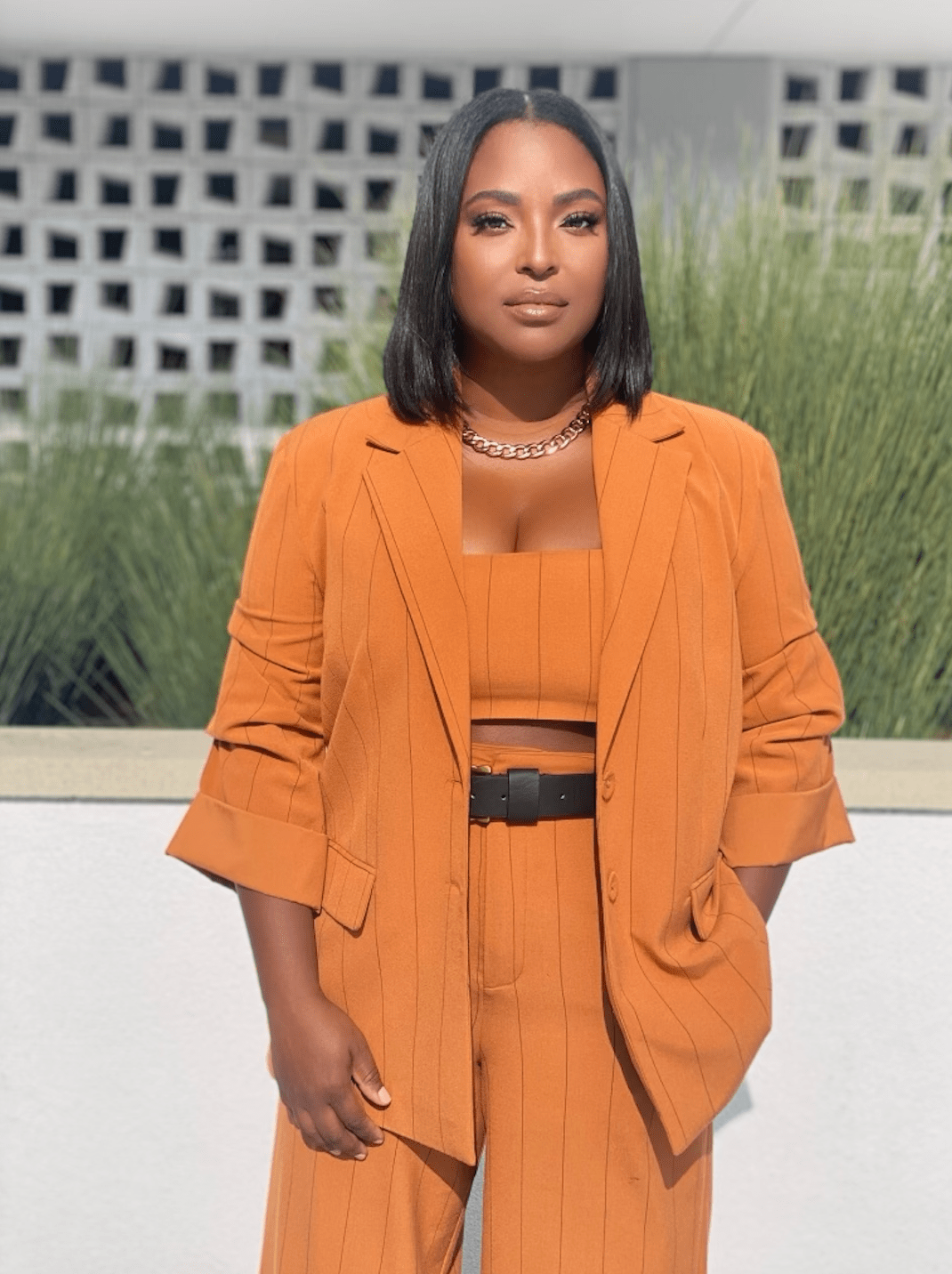 Have you ever wondered why your styling career is not working out? Or better still, have you ever wanted to hear of a real-life story of "from grass to grace"? Having been born and brought up in Detroit, Ebony Brown is a Celebrity stylist who has had tremendous challenges before eventually having a breakthrough in her career and life. Her life hasn't been a walk in the park as she had to step over crackheads to go to school and stand in food stamp lines just like any ordinary African-American girl. Ebony didn't grow up in Hollywood or have any entertainment connections, and at some point, in life, her parents were on drugs and later within the federal prison system. She is indeed a force to reckon with as she stood against all these odds to be the admirable industrious woman she is today. She didn't give up on her dreams, and her resilience and determination helped her rough up all the challenges and eventually move to New York to become a songwriter. As a writer, Ebony Brown excelled hugely. Her success is unsurprising given that she has been writing since she was a child and was even published when she was only five years old. Ebony's passion is truly admirable.
In the words of Lupita Nyong'o, "No matter where you are from, your dreams are valid." Ebony's dream was indeed valid as she came a long way before starting to see the fruits of her labor. Her successes are hard-earned, and the efforts that she has put in place to propel her career to greater heights are unsurmountable. For a lady, Ebony is a strong proponent in the respective industry, and her passion for whatever she puts her mind to is unquestionable. While in New York working with artists, the execs would ask her to style the clients, but she turned the offer down for three years. Realizing that she might be sitting on her blessings, she pursued fashion styling. This was the start of her success in the fashion styling industry. As a costume designer, her first client became Faith Evans, a woman she was writing songs with as a songwriter. After realizing that all the fashion industry needed was passion, resilience, hard work, and commitment, she later joined The Costume Design Union and even started working with world-class brands like McDonald's, Nike, Adidas, Ford, just to mention a few.
One may think that Ebony's struggles ended when she had a breakthrough in the songwriting and fashion designing industry. Far from it, Ebony Brown had to deal with pay inequalities between black and white stylists. Even amid a racially charged society, Ebony fought hard to get better pay. Her resilience and push for better pay finally paid off when she started getting better pay. While gaining popularity in the fashion styling and design industry is complex without proper connection, Ebony Brown is living proof that it is possible to pursue dreams and become among the most successful people only seen on tv. Ebony's works speak for themselves. She has had some significant accomplishments, including being notified by the Rock and Roll Hall of Fame for the songs that she had written with Faith and had Notorious B.I.G listed. Ebony's success has seen her work for Beyonce's mother, Mrs. Tina Knowles Lawson. She's also worked with notable personalities in the entertainment world like Halsey, Faith Evans, Camilla Cabello, Nicole Scherzinger, Britney Spears, Miguel, Young Thug, Kanye West, Sanaa Lathan, Syd the Kid, Kali Hawk, Maya Lynne Robinson, and George Lopez.
To inspire young and talented fashion stylists, Ebony came up with an online course known as the Celebrity Style Academy (CSA). With CSA, Ebony aims at teaching young vision-oriented individuals the do and don'ts in the fashion styling industry as well as helping others grow to the levels that she has produced. Ebony's online course under CSA also aims at teaching young talented stylists how to earn themselves a promising working career in the industry and become among the best. In the words of Ebony, "It is never too late to start pursuing goals in life. "The struggles that Ebony Brown has gone through will be instrumental in shaping the thinking of young talented stylists to be resilient and committed to their goals in life. Ebony's online course will bridge the gap between poverty and success for young talented fashion stylists and designers. Her commitment to changing the fashion industry shows the kind of person, a leader, and a role model. Coming up with something is one thing, but working hard to make that dream and vision into a reality can be the hardest thing to endure. Ebony continuously presents new creations, updates, and detailed work through her websites, www.ebonybrownstyle.com and www.fashionbyfearless.com. Furthermore, any and all updates of Ebony's life can be seen by the masses on her bolstering and invigorating Instagram handle, @ebonybrownstyle. Ebony's story is truly an inspiration to fashion stylists or songwriters and other young entrepreneurs in different industries.
It is evident that a person's background does not define who they become in life but the little effort they put in to endure challenges and become successful. Each person belongs. The story of Ebony is a trustworthy source of inspiration to young talented stylists. Ebony's success can hugely be attributed to the fact that she never took no for an answer and never gave up on all her aspirations in life. Anyone can become all that they aspire to become. Ebony's success journey is admirable and inspiring because no matter where one comes from, all dreams are valid.