Vasarii's Promise with nakd. deodorant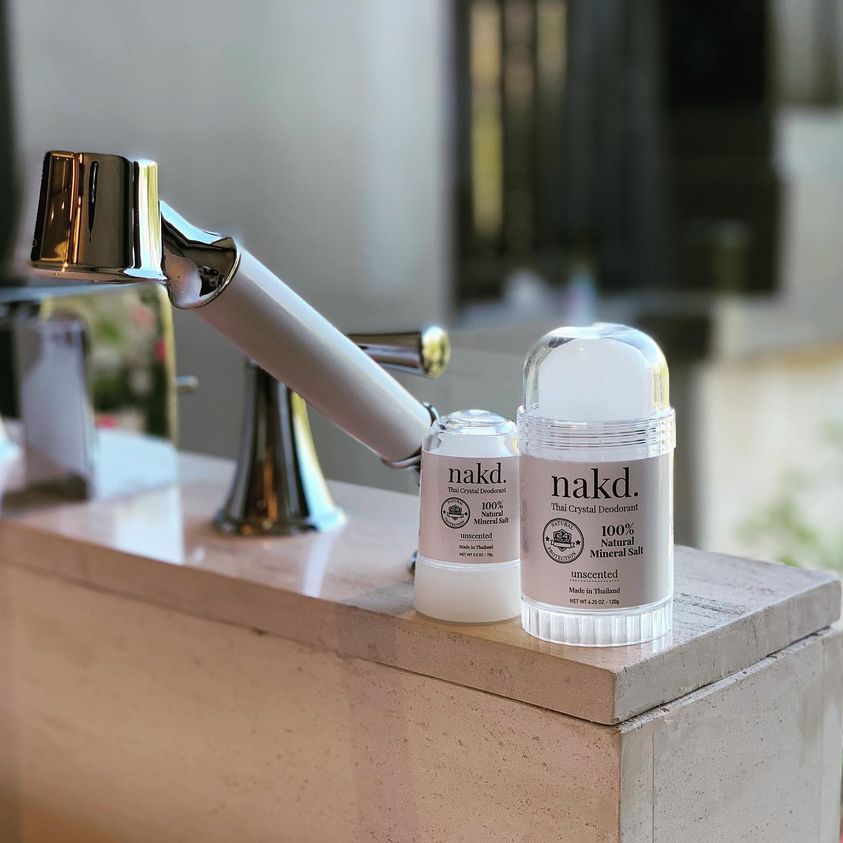 When you decide to purchase a product from a new brand, what kind of research do you do? Do you read what the company stands for? Do you look for one that matches your core beliefs? Many customers do. They care about where their money goes and about supporting a business with good values. There is no value in empty promises. Vasarii makes promises they can keep.
Vasarii Promises
Vasarii is a company that believes in offering beauty products that are natural and of the highest quality. That is why Josh Spilewski founded the company with three promises in mind:
Premium Quality: to give their buyers top-tier quality, they travel to remote places around the world and find the best natural ingredients.
Exclusive: as a natural-based products company, they do not believe in mass production. Before shipment, each product is individually inspected for quality.
Loyalty: customer satisfaction is their number one priority, so they promise to provide a personalized experience for everyone.
Every sell they make is prepared with these three promises in mind. They want every buyer to feel taken care of when making a purchase and when using their beauty products.
When asked about these promises, Spilewski said they come from their belief that "with passion, integrity, and trust we embrace our responsibility to create premium natural beauty products in a world where all of us, our communities, and our planet can flourish." What do these core values mean to Vasarii?
Passion: is at the heart of the company as they move forward, innovating and improving.
Integrity: they are an ethical, fair, honest, and open company.
Trust: their customers hold them accountable because as a company they will always keep their word.
nakd. deodorant
As they stick to their promises and respect their values, "Vasarii has taken up the mantle to become a premium brand that offers a wide range of beauty products that are cruelty-free, all natural, environmentally friendly, and drastically effective." Thus, creating a natural deodorant to protect the environment and customers' skin.
nakd. deodorant is made of 100% natural mineral salts from Thailand. It is fragrance-free, color-free, stain-free, cruelty-free, and gluten-free. This organic product does not contain alcohol, emulsifiers, or aluminum chloralhydrate that would clog the pores on your skin. And the great thing is that it is also hypoallergenic!
This very unique deodorant has very unique instructions. When you are ready to put on deodorant, the crystalized cube on top needs to be wet and rubbed against your armpit for 60 seconds (or until the cube is dry). The same process must be repeated for the other armpit. This guarantees nakd. deodorant lasts as long as a year.
A Brand to Trust
Everyone wants to feel they can trust the product they are purchasing, and that comes from trusting the brand that is manufacturing it. Vasarii is open and honest with its customers from the very beginning. Every promise they make and every value they represent goes into play when creating and developing new products. Their nakd. deodorant is proof of that. Their core beliefs are involved in the process of providing customers with a personalized, environment-friendly experience while guaranteeing their skin will be taken care of.
Sustainable Animal Management Practices for Small Farms: Minimizing Environmental Impact and Maximizing Profits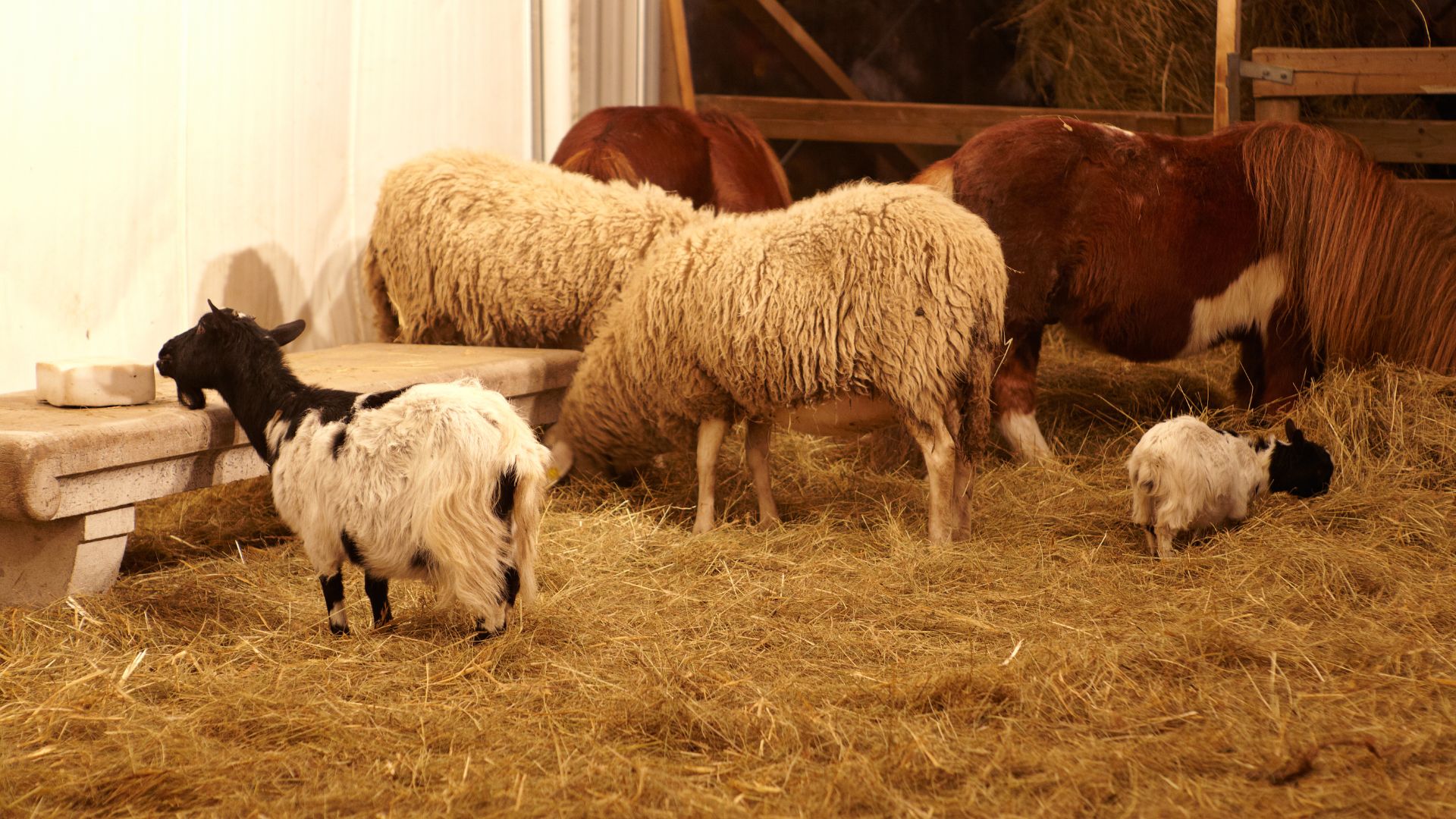 Small farms play a vital role in our food system, providing locally-grown produce and meat to communities across the country. However, these farms face challenges in terms of sustainable animal management, as they may lack the resources and infrastructure of larger operations. In this article, we will discuss some sustainable animal management practices that small farms can adopt to minimize their environmental impact and maximize their profits.
Implementing a Rotational Grazing System
One issue that small farms may face is managing the waste produced by their livestock. Manure and other by-products can contribute to air and water pollution if not properly managed. One strategy for addressing this issue is to implement a rotational grazing system. This involves dividing a pasture into several smaller sections and rotating the livestock between them. This allows the animals to graze on fresh grass while also allowing the grass to recover and reducing the amount of manure in any one area. The benefits of this system include improved soil health, increased biodiversity, and reduced need for chemical fertilizers.
Using Natural Remedies and Preventative Measures
Another sustainable animal management practice for small farms is to use natural remedies and preventative measures to reduce the need for antibiotics and other medications. For example, probiotics and essential oils can be used to promote gut health in livestock, while natural fly repellents can help keep pests at bay. This not only reduces the use of antibiotics and other chemicals but can also improve the overall health and well-being of the animals. Moreover, animals that are raised naturally and without the use of antibiotics or growth hormones may fetch higher prices in the market.
Investing in Efficient Infrastructure
In terms of infrastructure, small farms can benefit from investing in equipment and facilities that are designed to be efficient and low impact. For example, a cattle gate system can be used to manage the movement of livestock between pastures without the need for manual labor. This system involves a series of gates and fences that can be opened and closed remotely, allowing the farmer to easily move the animals to different areas of the farm. This reduces the amount of time and energy required to manage the livestock, while also minimizing the risk of injury to both the animals and the farmer. Similarly, investing in solar-powered water pumps, energy-efficient lighting, and eco-friendly insulation can help reduce the farm's energy costs and carbon footprint.
Collaborating with Other Farmers
Small farmers can also benefit from networking with other farmers and industry professionals to share knowledge and resources. This can include attending workshops and conferences, joining farmer networks and associations, and connecting with other farmers online. By working together and sharing ideas, small farmers can learn from each other and develop sustainable animal management practices that are tailored to their specific needs and resources. Moreover, collaborating with other farmers can help small farms gain access to new markets, shared resources such as equipment, and increased bargaining power with suppliers and buyers.
Conclusion
In conclusion, sustainable animal management practices are crucial for small farms to minimize their environmental impact and maximize their profits. By implementing strategies such as rotational grazing, natural remedies, efficient infrastructure, and networking with other farmers, small farms can thrive while also contributing to a more sustainable and resilient food system. And with tools like the cattle gate system, small farmers can manage their livestock with ease and efficiency, allowing them to focus on what really matters: growing healthy, happy animals and producing high-quality, locally grown food.