A World of Health, Wealth and Happiness is Just Up Ahead with Peter Cohen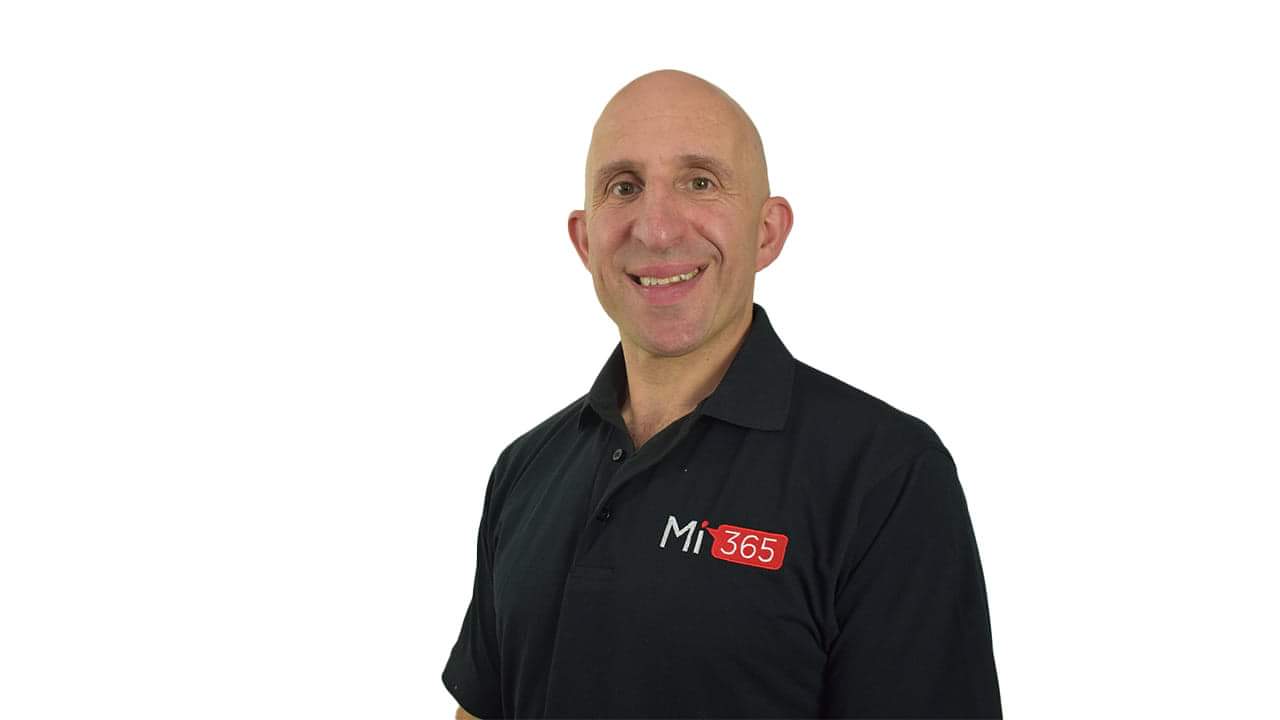 Looking for more direction in your life? The solution is simple. Pete Cohen's Mi365 coaching will enable individuals to enjoy a renewed sense of confidence, have clarity in their lives and even alleviate unnecessary stress.
Pete Cohen is a trained business coach, a recognized authority on personal and professional development, leadership development, motivation, health and well-being. He was the former resident Life Coach on ITV's GMTV for 12 years and is one of the world's most sought-after motivational speakers. He is also a best-selling author of 19 published books including Shut the Duck Up, Habit Busting, Fear Busting, Life DIY and Sort Your Life Out and his most recent publication, Inspirators – Leading The Way In Leadership and he is obsessed with taking people from where they are now to where they want to be!
At an early age he realized that his life's mission would be to educate, and entertain, but he didn't exactly know what that looked like. His first attempt, in discovering his purpose in life, was on a stage in his local community where he explored acting. Feeling most alive and empowered underneath the lights, Cohen believed this was his calling. However, being severely dyslexic it was extremely difficult for him to learn his lines and he was eventually fired partway through a rehearsal. Cohen left school with no qualifications and very little direction.
Moving in a new direction, that satisfied Cohen's passion and interest for fitness, he began teaching classes at a local gym where he once again was able to take the stage but this time to lead and enlighten others. His lucky break happened when a member of the gym noticed his ability to make classes about so much more than exercise. As Cohen also was incorporating positive mindset strategies during class instruction it was clear to see that he had a truly unique gift, and he was formally invited to speak at the class participant's organization. It was at this moment that Cohen had a clear picture of his purpose in life, and in career, that encapsulated his fascination of speaking, coaching and sports psychology, and as they say…the journey began!
Cohen's newest endeavour, Mi365 business and life coaching, is one where he strives to leave an imprint on his audiences and his delivery is memorable, relevant, thought provoking and invigorating. He prides himself on creating buzz in his coaching and seeks to bring out the urge for his audience to rush out and take positive action. Cohen works with his clients to customize a program that works perfectly for any event agenda. He has coached business leaders, executives, corporate teams and sporting stars around the world to achieve their best and he excels at getting the audiences to think outside the box.
Cohen has a magical talent of helping individuals who feel stuck and alone in their situation and is able to present them with an entirely new mindset filled with comfort and hope where they once again believe in themselves and can clearly see the route to health, wealth and happiness. His theory of "what you put in to it is what you get out of it" is embedded into his messages and he is able to offer individuals the tools they need, to go at the speed of their choice, and all in a way that accelerates personal and professional growth in the most positive way possible.
Here's what one client had to say about Pete Cohen's coaching style that captures his style and methods perfectly!
"It was for the first time in a while that IDUG EMEA conference booked a motivational speaker for the keynote. With Pete setting the conference atmosphere on such a great, positive and energetic level, I hope booking a motivational speaker might turn to a regular activity. Pete's speech set the level of conference atmosphere to a highly energetic and positive level. Attendees were quoting his "Shut the duck up!" for the entire week. You could feel the need to change things for the better all around, and people actually willing to take steps and act upon it. It was a great start of the conference." – Mirna Kos, EMEA 2013 Conference Chair, IDUG
As Pete Cohen continues to take the stage, his energy, thoughtful discussions, humour and ability to stimulate action among his audiences will only continue to enforce that he is a true, one-of-a-kind, inspirational leader in the industry.
SPOTLIGHT: Sweet vinyl by DREAMOUR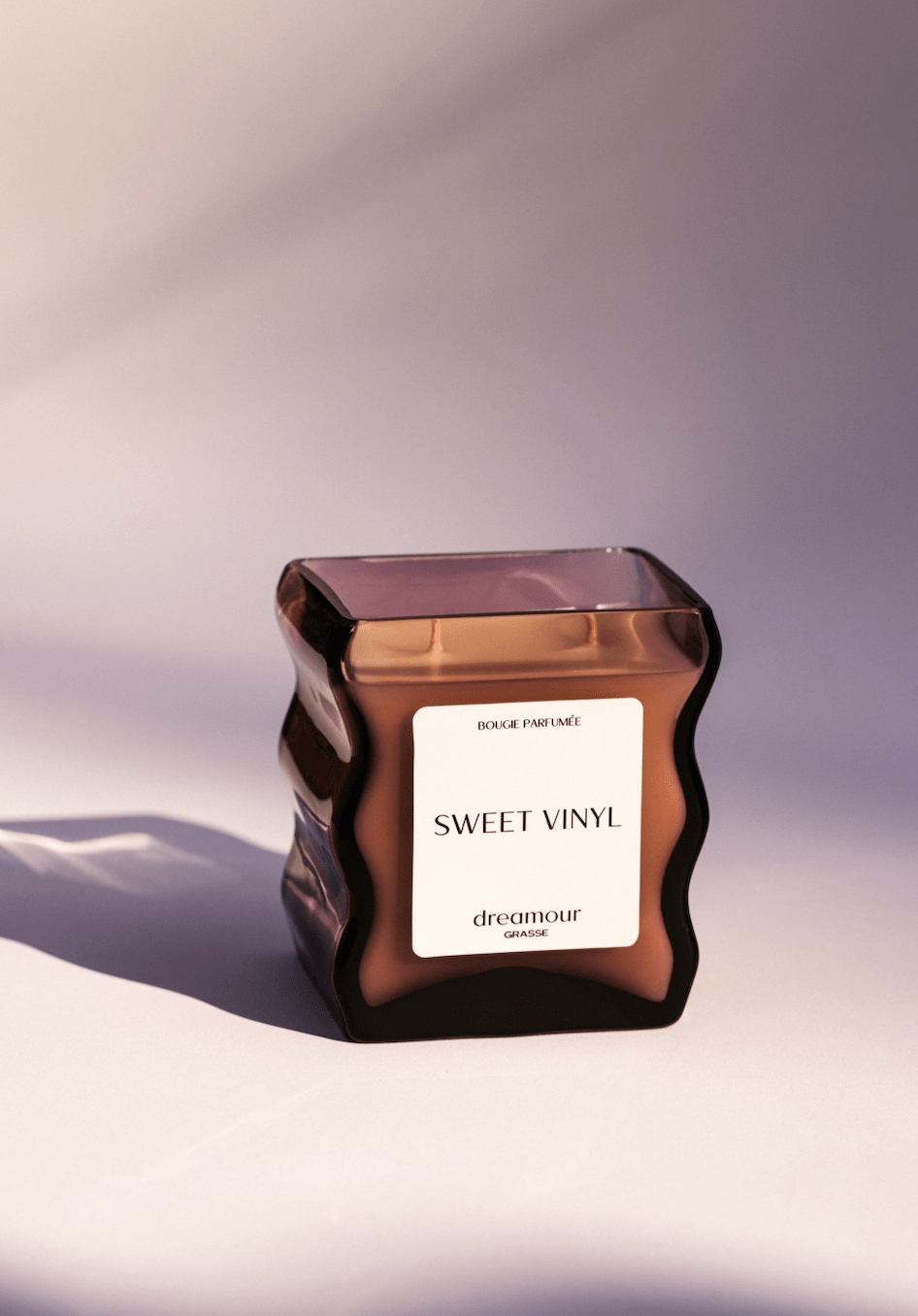 What happens when two immensely talented visionaries come together to create elegance and ingenuity in a sculptural glass fragranced candle? Dreamour. That is the long and short version of how Dreamour was created. Founded by Karissa Rowe and Neal Klotsman in late September 2022, Dreamour was founded with the goal of creating a luxury fragrance brand that operates at the intersection of functional art in the candle market space.
Rowe, a Parsons School of Design graduate, set out to fill the niche of integrating design in the candle marketplace. Unlike most candle vessels that are mass-produced, Dreamour's founders desired to prioritize the artisanal craftsmanship of glass in their production processes of the sculptural glass designs. This resulted in a long timeline of sourcing the globe for talented glass artisans who could transform a sketch into a functional and sophisticated candle vessel. Each and every candle vessel is hand-blown, inherently resulting in a one-of-a-kind product and unique experience for the consumer. These functional fragrant candles also act as a piece of décor due to its sculptural and alluring appearance.
Sweet Vinyl, Dreamour's first candle scent, fills the room with musky & leathery notes combined with earthy notes of vetiver and cypriol, topped with a citrus touch of bergamot and mandarin. The founders worked with master perfumers in Grasse, France, to create a scent that invoked notes of memorable moments, emphasizing high quality ingredients in the fragrances in a soy wax blend. This resulted in candles that consist of clean ingredients, a vegan formula, and is entirely cruelty-free.
It is the personification of the glass blowers' spirit, the heart of Grasse imprisoned in a bottle, and the narrative of two visionaries that sets Dreamour at the top of the candle market pedestal. Dreamour embodies the sophistication and savior-faire French perfumery as a luxury brand, while being a NYC based brand. Dreamour is currently stocked at Patron of the New in New York, along with other major designer luxury known brands. Rowe and Klotsman are currently expanding their production lines and will drop new fragrances and designs in early 2023. Don't expect anything ordinary with Dreamour, as they will continue to bring a unique perspective to the marketplace of home fragrances.
To find out more about Dreamour and their newest releases, you may visit the business's website dreamour.com or follow the company via its Instagram handle @dreamourshop.