The Efforts Behind Getting That Perfect Cut By Vicblends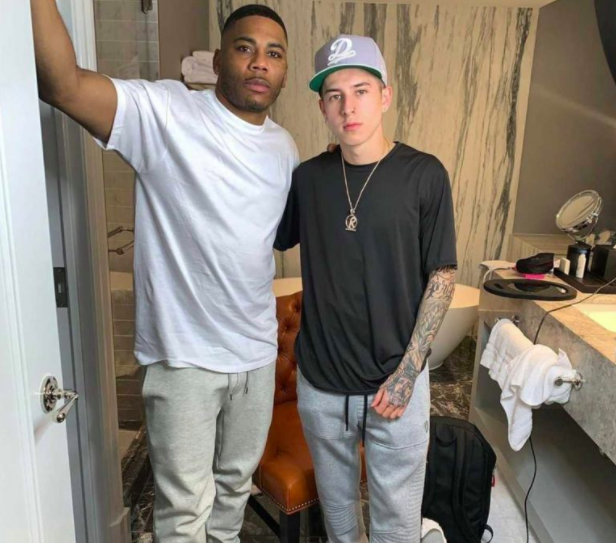 Over the past few years, Victor Fontanez has worked tirelessly to build up a global brand name for himself. He dedicated much of his time to perfect his skills and get the right combination of knowledge and skills to make it work. The uphill task led him to stretch over his calendar, developing mental resilience, focus and hard work to make it to the top. 
Victor Fontanez
Victor is a 20-year-old entrepreneur and a professional barber. He hails from Fayetteville in North Carolina- a small town that has scarce resources to satisfy the basic needs. Vic Blends as he is famously known, is the CEO and founder of VicBlends online Barber Academy. The academy teaches over 20,000 subscribers every month how to cut hairs and become professional barbers. Besides the academy, Victor has his hair products and clothing merchandise companies. Moreover, he has gained popularity to become the most influential to receive an endorsement deal with the health and beauty conglomerate Conair.
To build a solid base for his brand, Victor had to set up a unique mindset that has driven him to build his empire.
Time Management Skills
If there is something notable about Victor, is his time management skills. He ensures that he gets the most from the 24 hr clock. He focuses on things which adds value and creates social impact in the long run. What drives him to maintain a perfect calendar is the quote from one Pandora Poikilos "Procrastination is the foundation of all disasters". He, therefore, maintains the reality of ensuring that he touches every aspect of his daily plan each day. 
By taking the first hour to draw up his daily activity and sorting the urgent ones from the less urgent, he then focuses on completion of those tasks to finally achieve his milestones. 
Developing Mental Resilience
Exposure to the online platform leads one to become vulnerable to cyberbullying and impersonation. Vic Blends has not been an exemption. Over the past year, a lot of scammers have impersonated his likeness. Please take a quick look at Instagram, you will find more than ten accounts utilizing his image, including vicblensds910, vicblendsss, vicblendsreal, vicblends90210, to mention a few.  
To counter the effect, Vic blends has maintained its social status creating awareness campaigns to enlighten his clients about the exposure. If there is something you can beat Victor Fontanez around, is the way he perfectly composes himself as he handles most of the life hurdles. 
Focus and Hard Work
Never be distracted no matter what it may be until you complete that specific task. That's what Victor stands for. Most of his clients attest to the fact of how keenly he looks and cuts the hair when offering the barber service and how perfectly he takes each cut. For him, it's not just offering a service, but ensuring that the result will enhance the general look of his clients, therefore boosting their self-confidence.
Perseverance pays. Victor advises fellow entrepreneurs and barbers towards maintaining the high standards of their services, which may at times never be easy at start but will eventually be worth the hustle.  
Successful & Proud: How to deal with success shaming according to Global Celebrity Life Coach Myke Celis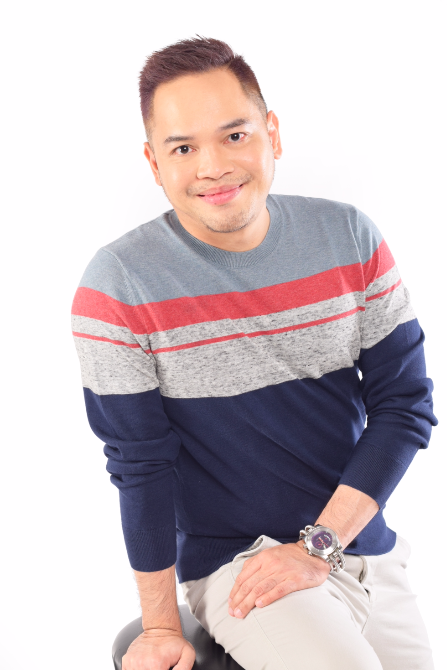 The unreasonably common notion of success shaming has dominantly started to enter in our society where ridiculing and berating someone for their success based on assumptions and envious guilt has practically become habitual. The current usual mindset of shaming someone with a thought of "singling out" their opinions with criticism is rife. The surprising fact is, that, sometimes one is unaware of that guilt and envy in them, which has overshadowed their true sides. The one who casually comments, "I despise how easy it was for her to get money without working hard" would never deny the money won by the lottery.
Global Celebrity Life Coach, Myke Celis, popularly known as the Unicorn behind the highly popular international coaching brand, #BestMeEver,  talks about how success shaming and has unknowingly become a part of life. Myke says, "Nowadays with the rise in social media usage, people tend to be more critical about others as they continuously compare themselves and their space. On that note, even if a person posts about an achievement or a personal milestone in his life with good intentions, others are quick to judge and make that person feel bad for actually thriving in his space, based on how they perceive their space and the status quo."
Celis as a professional, Certified Global Master Coach for Life Coaching, Neuro-Linguistic Programming & Timeline Therapy is currently thriving as a global expert in self-empowerment to help people be comfortable with themselves and their success. As he focuses on the current issues of online bullying and success shaming, he mentions how it has drastically evoked changes in self-confidence where he strives to illuminate others with his experiences and mentoring to lead them to their own #BestMeEver. He says, "Don't ever feel guilty for being successful because you deserve that success. The greatest disrespect you can do to yourself is to believe when others say that you are not deserving or that it shouldn't be done. Your success and happiness are what matters most at the end of the day. It's all about you."
Currently, Myke has numerous coachees and mentees under his stable who are composed of celebrities, highly successful people and top executives from various parts of the world. With his experiential journey in coaching and mentoring countless people of different genders, age, cultures and races, he highlights the most common age group who strangle themselves with the idea of success shaming are teenagers who are constantly in the quest to secure high standards of swanky online life. Celis, the international best selling author of 5 inspirational titles explains, "Every single time I would give a talk to high school students, this issue comes out. Evidently, they are pressured because of what they see or notice in their usual surroundings. I always tell them to just focus on their journey,  redefine what success means to them and commit to themselves accordingly.
Myke Celis, who's now making waves worldwide with his numerous speaking and coaching engagements,  believes celebrating success or accomplishments should not be a source of shame; in fact, it is the people who "choose" to see things with insecure perspectives who should rethink their ways. He further emphasizes the idea of self-empowerment as, "I think people should learn how to mindfully appreciate the success of others while working on their own without comparing negatively. That's the way every story, from everyone in this world, becomes inspiringly empowering."
Seen to be the next big name in life coaching from Asia, Myke Celis continues to grow his influence worldwide inspiring people globally to embark on their journey to self-empowerment and allow them to be comfortable with their success, no matter what other people may say or how they may react towards it. "Own your success because you fully deserve it. Don't let others make you feel otherwise."
As an International Subject Matter Expert, Celis has this to say to put a stop to success shaming in general:
"Instead of finding faults in the success of others, focus on finding ways you can uplift yourself. Understand what can you learn from them, what can you apply, what can you do differently so that you can celebrate your own success alongside those who have been successful before you. The world becomes a better, happier place to live in as we support each other"