How A Young Rapper, Don Juan, Paved His Way Towards Success In The Music Industry?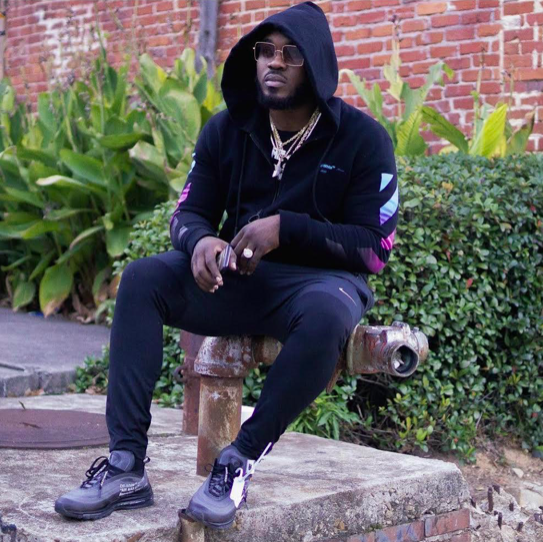 The music industry, nowadays, is under the heavy influence of the hip-hop genre, especially rap. Many aspiring young rappers have entered the music world with their best work, and people have liked these fresh new talents. One name that is becoming increasingly popular in rap music is the young rapper named Don Juan. This 26-year old rapper grew up in the same neighbourhood as rapper heavyweight Future and Young Scooter, therefore to get influenced by the rap culture was natural for him and the boys of his age living in Eastside of Atlanta, Georgia. Don entered the rap music world six years ago and has never looked back. Though Don has been brought up in the area influenced by Southern rap, his work seems to be inspired by New York artists like Notorious B.I.G.G and Jay-Z. Don Juan opted for his birth name as his professional name, which is not like many rappers.
Don loves what he does. He aims to inspire the youth by his work to teach them to let the past haunt their future. Unlike many rappers, he used meaning and more laid-back lyrics to connect his audience and convey his message more clearly.
Success never comes the easy way, and Don knows it. This is why he keeps himself focused and remains consistent in his determination, and most importantly, he believes in his abilities and, therefore, never lets his enthusiasm die down. No one can become a successful name in any industry unless he knows the art of connecting to people and build genuine relationships. Don knows this secret of success and hence strived hard to earn a good name amongst the music industry's big shots. He never let any opportunity be it small or big, slips off his hands, which allowed him to sail smoothly in a chaotic sea of the music industry. He became an instant hit after releasing his number "Lifestyle feat. Future," and from there, he looked forward only.
Don grew up in a poor neighbourhood of Kirkwood, Atlanta. He barely had any life luxuries, yet he never let his spirit down despite the despair he has experienced all his childhood. He is a man with determination and enthusiasm; therefore, he strived hard to move forward and change the situation.
What sets Don Juan apart from the other rappers of the industry is his meaningful yet anecdotal verses and thirst to learn more.
Don now owns a music company that creates music for people of all ages. He provides opportunities to aspiring young talent to come forward. If you have the spark and a passion for music, you have a place in his company. Don not only aims to promote rap through his music company but also wants talent from all genres to come forward. This will help provide a new pool of talents new opportunities and aids in expanding his business.
Don always lives by this phrase, 'Get out what you put in,' which becomes the reason for his success.
Discovering The Influence of Jazz and Soul in Hip-Hop Sampling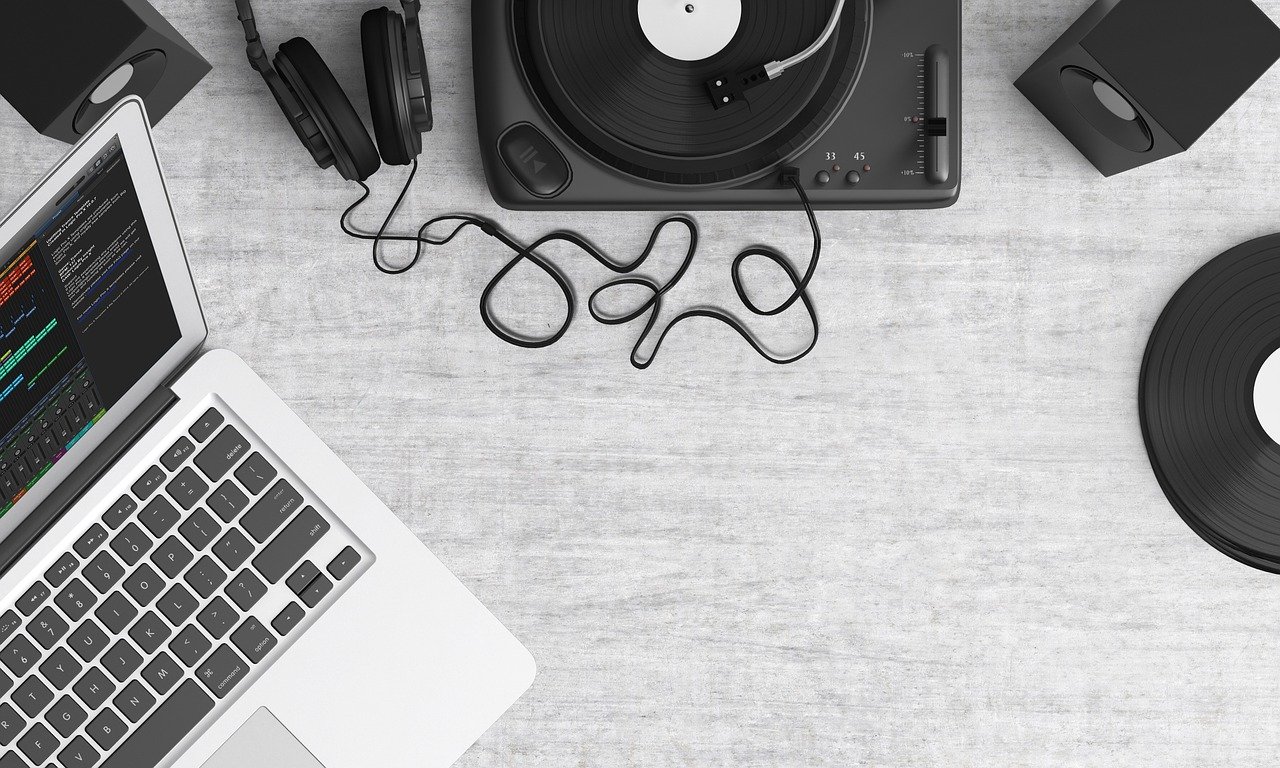 Hip-hop music has taken over the world since its ascension from the streets of the Bronx in New York City. Characterized by its unique blend of poetry, rhythm, and beats, hip-hop has produced some of the world's most iconic musicians and songs. One of the hallmarks of hip-hop music is its creative sampling techniques, which involves using snippets of music from old records to recreate new sounds. But where do these samples come from? And what has been the major influence behind hip-hop sampling?
The answer is jazz and soul music. In this blog post, we'll put jazz and soul music under the microscope as expert Benjy Grinberg explores how these genres have influenced hip-hop sampling.
Jazz Music Influence On Hip-Hop Sampling
Jazz music was a major inspiration behind the early days of hip-hop music. Jazz music was all about improvisation and freestyling, which is very much in the DNA of hip-hop. In the early days of hip-hop, DJs often looped beats from jazz records to create breakbeats, which became the building blocks of early hip-hop music. One of the most sampled jazz artists in hip-hop is none other than the legendary saxophonist John Coltrane. Coltrane's music has been sampled in countless hip-hop songs, and his influence can be felt in the music of many hip-hop icons, including Wu-Tang Clan, Nas, and Kendrick Lamar.
Soul Music Influence On Hip-Hop Sampling
Soul music, on the other hand, was all about emotion and expression. The raw, unfiltered passion of soul music was aptly captured in the sampling techniques of early hip-hop producers. One of the most sampled soul artists in hip-hop is James Brown. Brown's unique blend of funk, soul, rhythm, and blues has been sampled in countless hip-hop tracks. Brown's "Funky Drummer" has become one of the most iconic samples in hip-hop and has been used by everyone from Public Enemy and Run-DMC to Dr. Dre and Kanye West.
Jazz And Soul Music As A Source Of Inspiration For Hip-Hop Sampling
As hip-hop music evolved, so did its sampling techniques. Producers and artists began to look beyond just using samples to create beats but also as a source of inspiration for their lyrics and melodies. Jazz and soul music became fertile ground for this kind of experimentation. Artists like A Tribe Called Quest, De La Soul, and The Roots infused jazz and soul samples into their music, not just for the danceable beats but also to add depth and richness to their lyrics and melodies.
Other Examples Of Jazz And Soul Sampling
Hip-hop's rich history is peppered with countless examples of jazz and soul samples. Some of the most iconic tracks in the genre owe their existence to these tried-and-true sources. One example of hip-hop greatly influenced by these genres is "N.Y. State of Mind" by Nas. The track samples Joe Chambers' "Mind Rain," featuring a haunting and soulful beat with Nas's gritty and introspective lyrics. Another iconic track that has sampled jazz is "Electric Relaxation" by A Tribe Called Quest. The track heavily samples Ronnie Foster's "Mystic Brew," creating a hypnotic and smooth rhythm that complements Q-Tip and Phife Dawg's playful yet insightful lyrics. These songs and many more showcase the versatility and creative genius of hip-hop producers who have skillfully incorporated jazz and soul samples to create a new wave of music.
Final Thoughts
In conclusion, jazz and soul music have significantly influenced hip-hop music. Jazz represents the improvisational spirit and freestyling DNA that runs through hip-hop music, while soul represents the raw, unfiltered emotions that hip-hop music embodies. Jazz and soul music have been sampled and used as inspiration by countless hip-hop producers and artists, and their influence can be felt in the music of some of hip-hop's most iconic names, from Wu-Tang Clan, Nas, and Kendrick Lamar to Public Enemy, Run-DMC, Dr. Dre, and Kanye West. According to Benjy Grinberg, without jazz and soul music, hip-hop music would not be what it is today – a global phenomenon that has influenced not just music but also fashion, art, and culture.